Aston Martin team boss Otmar Szafnauer believes consistency will be key as the outfit look to pick up where Racing Point left off.
Throughout most of the 2020 campaign Racing Point were seen as the strongest midfield package, but now the team come into 2021 with large parts of that RP20 still intact, and a highly significant change of name.
After over 60 years away from Formula 1, Aston Martin make their return to the series for 2021, and their comeback became a whole lot more real with the reveal of their 2021 challenger, the AMR21.
Sporting the classic green with pink highlights, inspired by sponsor BWT, the AMR21 certainly looks the part, and Szafnauer said that was already a good sign that the car is fast.
"This is a great moment in the history of our Formula 1 team," he said at the launch of the AMR21.
"There are certain brands that stir the soul, quicken the pulse and excite in equal measure, Aston Martin is one of them.
"So to have Aston Martin back in Formula 1 after more than 60 years is going to be thrilling.
"But Formula 1 is all about high-tech innovation and collaboration, and the result, which we call AMR21, is in fact a realisation of that high-tech innovation and collaboration, conceived, designed, built and delivered by a comparatively small number of talented, expert and ambitious individuals.
"But today, the car is the star, and doesn't it look great?
"It is a wonderful car, in our industry form follows function, so if it looks fast it probably is, and it's beautiful, so I anticipate we are going to have a good racing car this year."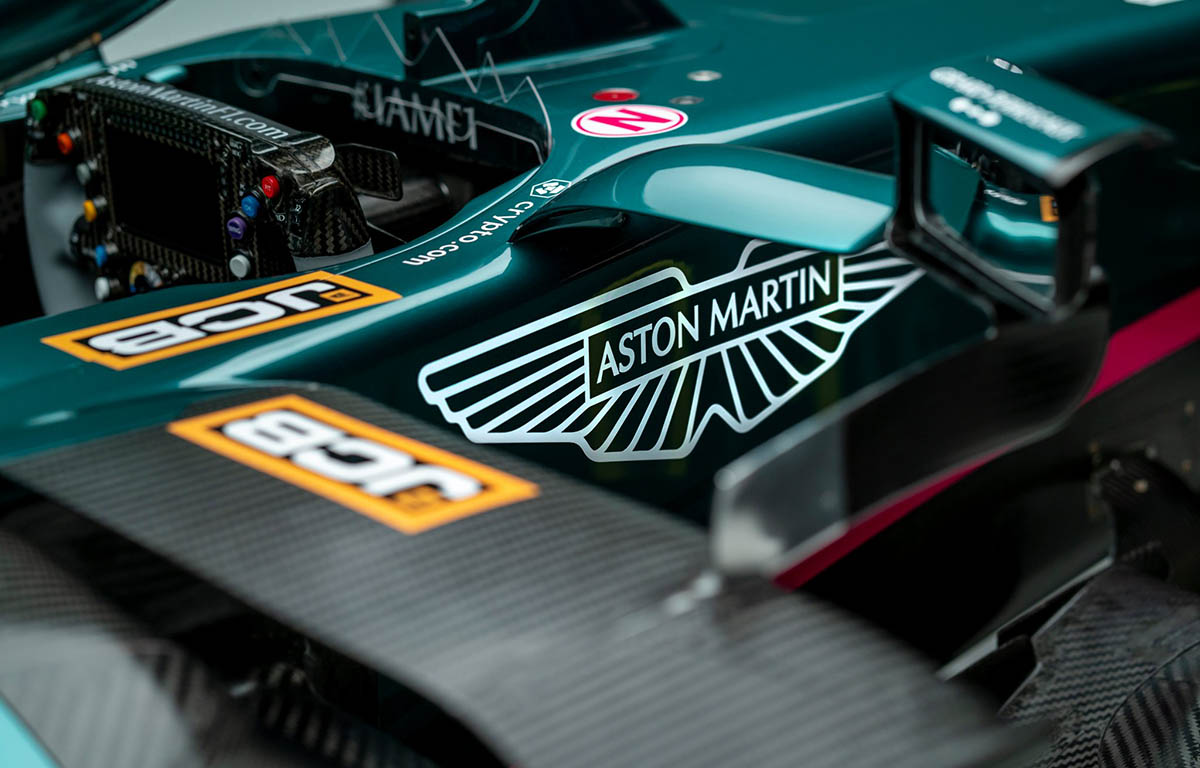 Check out the new 2021 collection on the official Formula 1 store!
Last season Racing Point were pipped to P3 in the Constructors' Championship by McLaren at the final round in Abu Dhabi, but the team did pick up a race win courtesy of Sergio Perez at the Sakhir Grand Prix, while Lance Stroll claimed pole at the Turkish Grand Prix.
So, with such a solid base, Szafnauer wants Aston Martin to carry on the momentum and be a regular points scorers.
"We don't want to stand still, fourth place was a good finish for us last year but we want to move forward," he said.
"So if we can start the season where we left off last year with a bit more consistency in scoring points, I think we will have have every opportunity to do better than we did last year."
Stroll remains with the team for 2021 to welcome in the Aston Martin era, but on the other side of the garage will be four-time World Champion Sebastian Vettel.
And Szafnauer feels that partnership provides a great mix of speed and proven experience.
"We've got a great mixture of youth, talent, great car control and an innate ability to drive a racing car fast in Lance, and in Sebastian we have a four-time World Champion who knows how to win races, knows how to win Championships," he explained.
"And if we mix those two skills together I look forward to a great season."
Follow us on Twitter @Planet_F1, like our Facebook page and join us on Instagram!
Source: Read Full Article