Alex Albon believes the rate of progression at Williams over the past two seasons exceeds every other team on the grid.
After a year on the sidelines as Red Bull's reserve and test driver, Albon will return to the grid for 2022 with Williams, where he will line up alongside his former F2 team-mate Nicholas Latifi.
There were a few engine-related hurdles to overcome for the move to happen, but now the deal is signed Albon looks forward to that next stage of his career with optimism, joining the team he says have been progressing the most of any on the grid.
"At first, I just looked at all the options and my main goal was to get an F1 seat. But once I started talking to Williams, I became more and more enamoured with that project," he told Motorsport.com.
"Jost Capito is a lovely man and highly motivated to get the team back to where it belongs. The team is also on the up. In fact, I think Williams has made the most progress of any F1 team in the last two years.
"They have investors to grow with and Williams, with its history, is still a great team to be a part of. The people working there now also give me a lot of confidence – they seem ready to attack under the new regulations."
Feeling he has grown as a driver since his struggles at Red Bull, Albon is now ready to come back stronger. But he pointed out he actually remains inexperienced for F1 standards, having joined Red Bull in the summer of 2019 after just six months in the series with Toro Rosso.
"Of course I had a year to reflect on what happened and now I also have knowledge of things that could have been different in my first period," he explained.
"For my second chance in Formula 1, I want to use that experience. You have to remember I only drove for Toro Rosso for six months and that I immediately spent a year-and-a-half at Red Bull after that.
"In that respect, I still have quite a learning curve ahead of me, especially because I went to a top team so quickly.
"The second time, I will do certain things differently, although that's largely due to the experience gained. Even with my simulator work I already notice I can use my experience and all the feedback from the past years well.
"I've had time to learn from my first seasons in Formula 1 and was very keen to get another chance so I could put all the lessons of that period into practice.
"You think 'oh, but if I'd known this earlier, I would have acted differently'. I have that knowledge now and so I'm very grateful I can show it again."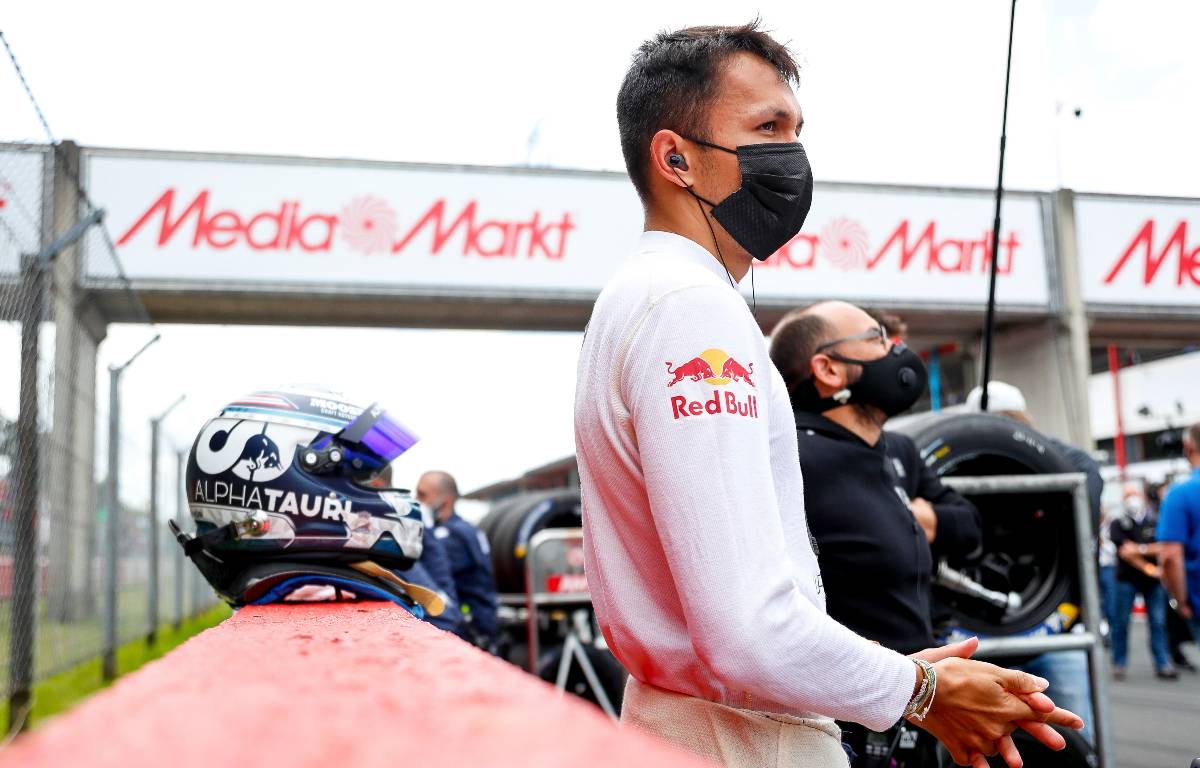 Show your support for Williams with their latest official merchandise collection
Confidence will be key for Albon, since that part of his game clearly took a major hit in 2020 at Red Bull. But the Thai racer said a lot of that is blown out of proportion, with the greatest pressure coming from himself.
"To be quite honest, I think the whole story about pressure is made a bit too big," he suggested.
"In the end, the pressure is coming from me and it doesn't even matter where I am. It's true the media is a lot more aggressive in Formula 1, but then again I just want to perform well and I still put the most pressure on myself."
Source: Read Full Article