Christian Albers believes that Lewis Hamilton could leave Mercedes after 2021 to earn more money with another team.
Hamilton's new contract with the Brackley team has finally been announced but, much to the surprise of many, is only a one-year deal.
That has led to speculation regarding what his plans are beyond the 2021 campaign, and former F1 driver Albers thinks that the Brit could follow the money.
"I see him switching to another team where he can earn more," Albers said on De Telegraaf's F1 podcast.
"During the season he will certainly start looking around him. He is an outspoken driver and also for that reason he will want to stay in Formula 1, because of course there he can always share his opinion.
"You can see that from everything, he is often in America to hang out with the stars. He wants to keep that lifestyle, so because of that he will definitely continue in Formula 1.
"If he were to leave the sport, I think he would end up in a black hole pretty quickly."
Get your hands on a limited edition Lewis Hamilton cap via the official Formula 1 store!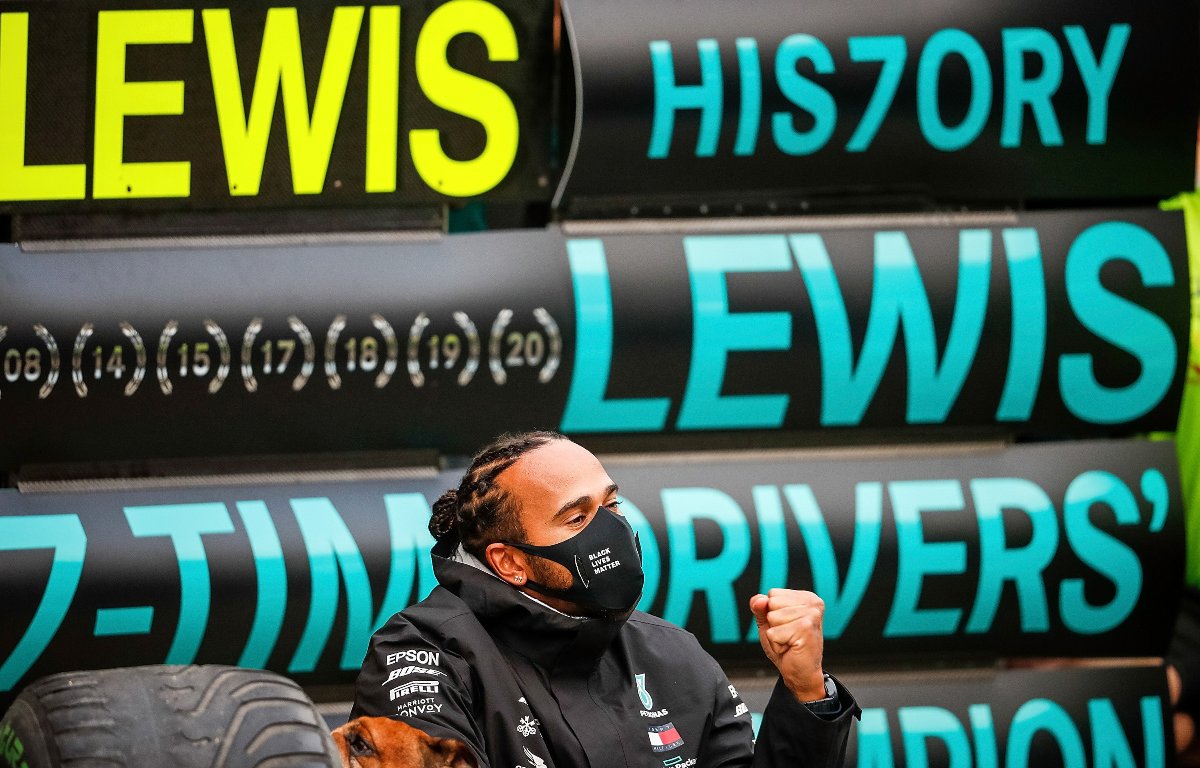 While Albers expects Hamilton to remain on the grid, there are many who can see him walking away from F1 if he wins his eighth World Championship in 2021 and becomes, statistically at least, the best driver ever.
However, the Dutchman thinks that the fact that the Brit is still capable of winning titles is exactly why he won't retire any time soon.
"Lewis is not going to stop for now, he is still in his element," Albers said.
"He talks sometimes that he might retire, but he's really enjoying the sport. He really likes the show, he wants to level up.
"So I really don't see him stopping, even next year. He feels at home in this world, where he also deals with the greatest artists in the world."
It was widely, but inaccurately, reported that a clause stating that Max Verstappen couldn't be signed while Hamilton was there was included in the contract, but Albers doesn't think that would have been in the Brit's best interests anyway.
"Because what does Lewis Hamilton have to lose?" he said.
"He can take the pressure off within ten seconds by saying, 'Listen, I'm not on the edge where I was, I don't have the talent anymore when I was 30 because now I'm 37, 38."
Source: Read Full Article