I have never ridden any hyper tourers before (Busa/14r), and I got the chance to get behind the bars of this beast.
BHPian krishnaprasadgg recently shared this with other enthusiasts.
It has been a bit over a month since I rode my R1 since parked it after a Bangalore ride.
The bike had its PUC expired so I just took it out to get it updated 2 weeks back, which is barely a 5 km ride for me.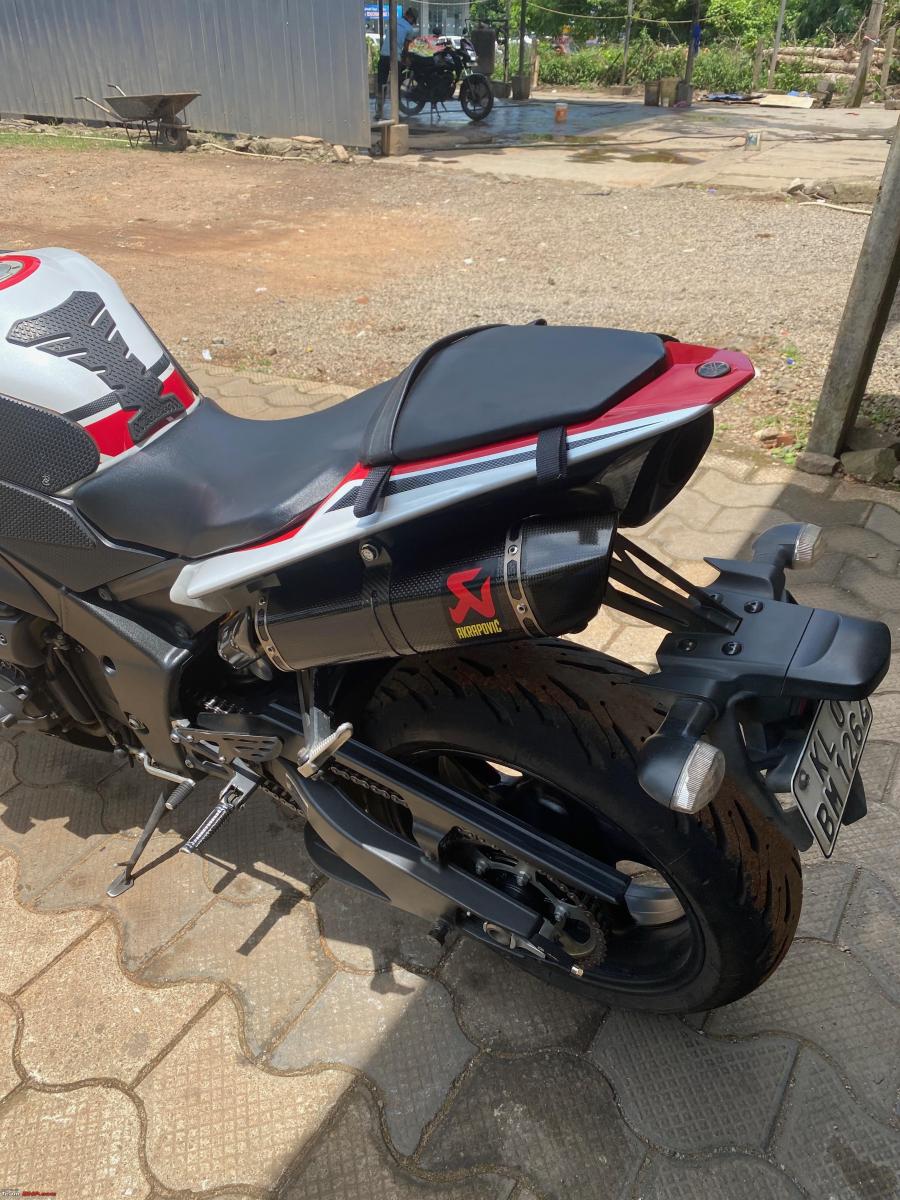 And today took it out for a ride and this time too decided to ride the R1 to Bangalore even though my brother was also coming to Bangalore in his VRS. The itch to ride is real. Anyways, today's ride was just perfect in every way. Less traffic, good roads, and good weather. Didn't take many pics.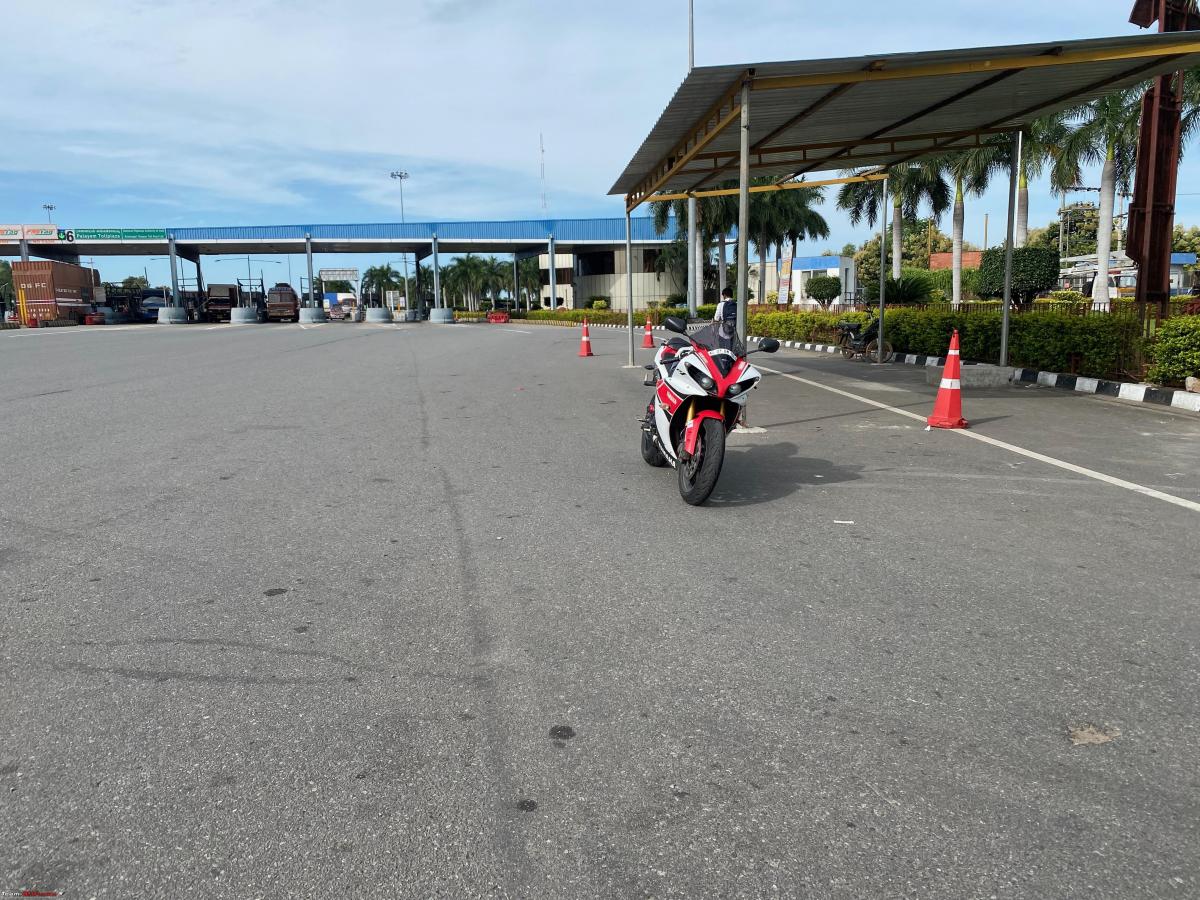 The highlight of today's ride was that the ODO hits 34k: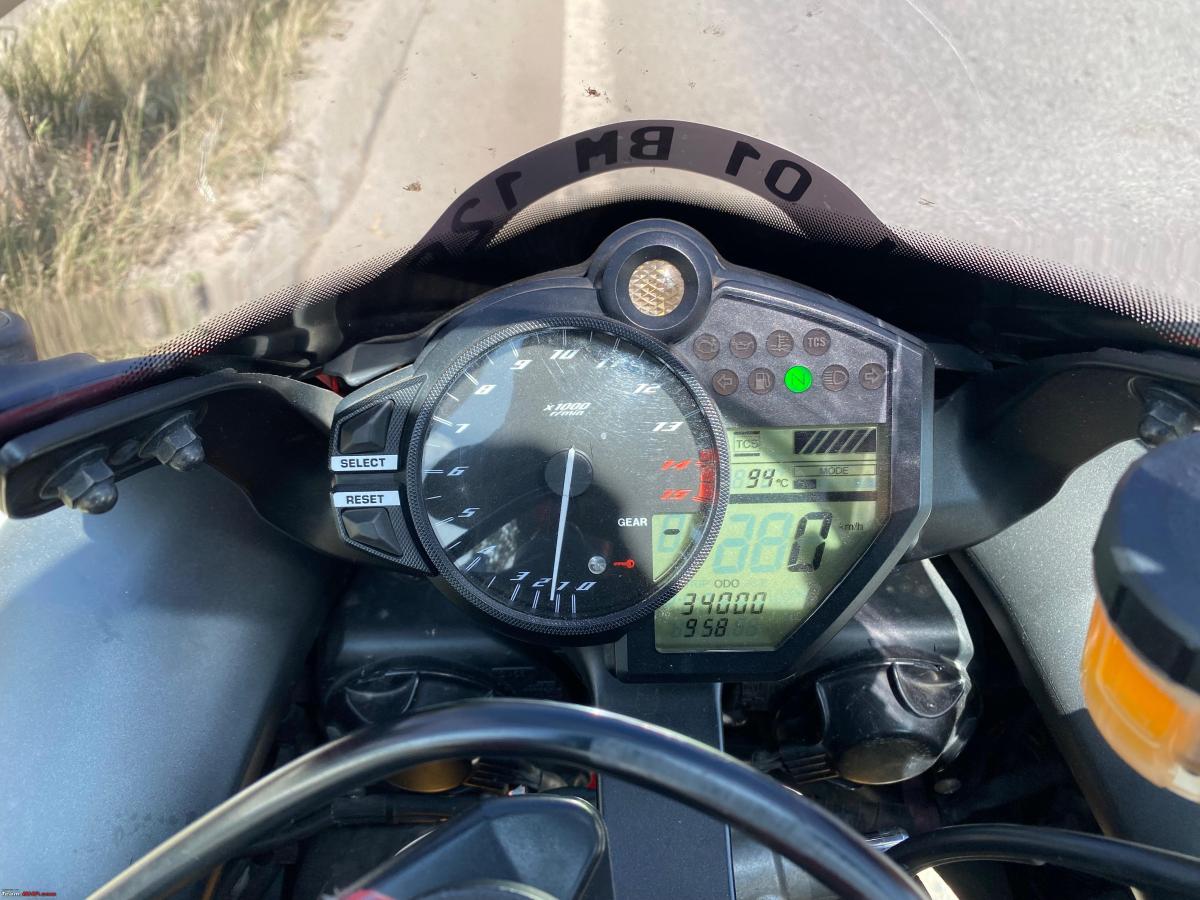 This means it's up for a spark plug change, will get that done this week, along with a few other odd jobs here and there, will try to document as much as possible as this time it won't be a DIY job.
In other news, got the opportunity to ride a brand new Gen 3 Hayabusa yesterday. And boy what a bike it is. I have never ridden any hyper tourers before (Busa/14r), and I got the chance to get behind the bars of this beast. Enjoyed it to the core. I have been a long-time Hayabusa fan and the ride actually made me want one now. I mean I guess any bike I ride I feel like I want but yeah.
Anyways, the bike belongs to a very close friend who after years and years of hard work and working towards his goals finally made his dream bike wishes come true. Getting an allocation was far from easy and I was lucky enough to be part of this journey of his and wanted to share that here. And the best part is it a lot of this happened smoothly because of a lot of genuine selfless effort from a few fellow BHPians who did not hesitate a sec to help in any way possible. Special thanks to neil.jericho, kozhissery & TRR from my friend's behalf and mine too!
Even though I got to ride for a good 20ish kms, it was primarily in the single-lane Kerala pothole-ridden roads.
Right now off the cuff, all I can say is the bike even though is a spaceship for size, once you get on it the size just disappears, my friend has also swapped the OEM seat with the bricks lowered seat which drops the seat height by 1 inch. Which is a lifesaver for people who can't exactly flat foot. Now with riding boots, I can flat foot easily.
Now once you sit on the bike the weight of the bike disappears, it's crazy and feels like some black magic trick or something, and once the bike gets moving which is effortless btw, it's such a peach to ride. That said at slow speeds if you have to break suddenly I can assure you the weight comes back and comes back quickly, yeah, unfortunately, got a taste for that thanks to people who don't look before they turn, luckily being able to flatfoot saved the day.
I rode it in Mode B and it was pretty manageable for me, I guess the brutal throttle response on the R1 has mellowed me down a lot to other bikes, but it pulls like a freight train, that's for sure and I did not even exceed the 6k rpm marker.
I'll stop here for now. Will post a direct comparison once i get to spend more time with the beast.
Leaving you guys with a few pics of the beauty.
All shiny and ready to start its journey on the road:
The deed has been done: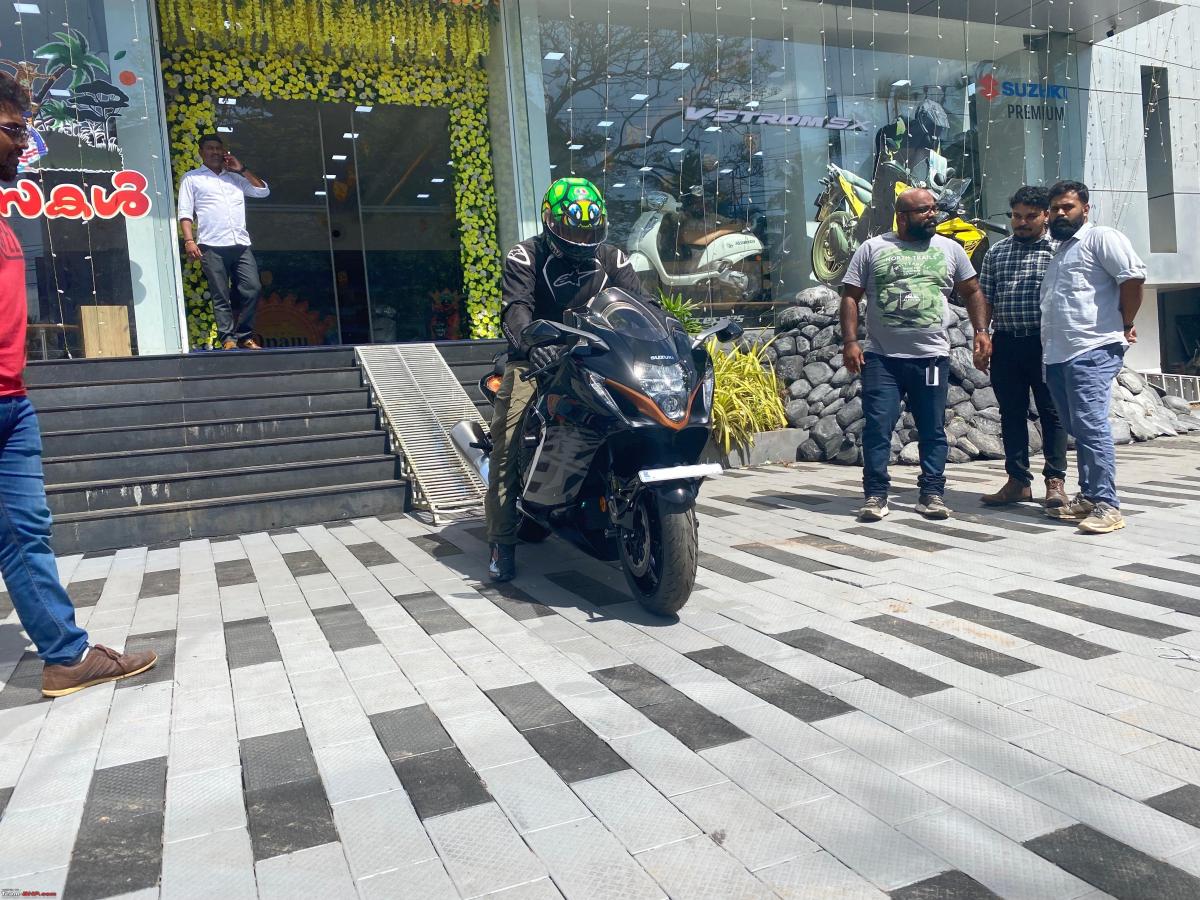 And the drinking session begins too, first of many many more XP95 shots to come:
Xaos636 trying on the Busa for size. He still maintains he is not a fan of the Busa, his face clearly showing us otherwise:
Lucky to have been able to ride the beast for a decent amount of kms:
Look at the cockpit! Damn!
They say visualize your dreams, now I guess I don't have an excuse:
Cheers,
Krishna.
Check out BHPian comments for more insights ad information.
Source: Read Full Article