Went through booking & cancellations of Mahindra Bolero Neo, Kia Sonet, Kia Carens & Maruti Dzire CNG, before finalising on the Kushaq.
BHPian Rambo-RS recently shared this with other enthusiasts.
Presenting our First European Car – Skoda Kushaq 1.0 TSI
What I like:
Engine! It's a turbocharged gasoline direct injection engine (GDI) and that too from the masters themselves – the Volkswagen group. Although just a tiny 1.0 Liter 3 Cylinder, it can easily smoke the bigger naturally aspirated engines offered by the competition.
NVH! No one can guess it's a 3-cylinder motor. Sounds very refined at idle and lower revs.
Gearbox and the Clutch: Very smooth gear shifts and incredibly light clutch.
Suspension! The perfect balance of comfort and handling. Stiff but not bone-jarring. Glides over small potholes and speed breakers with ease. Bigger ones too are tackled without causing much thud or discomfort inside.
Space! For a car that looks a bit smaller than the competition, it is a big surprise on the inside. Loads of legroom is available both at the front as well as the rear. 5th passenger of an average Indian height will not be a very tight squeeze but just about enough to be comfortable.
Seat Comfort! The car is very comfortable to sit in, seats are large and supportive with very good side bolstering that hugs you well.
Ergonomics! Absolutely spot on, nothing that can be pointed out as odd. Even the turn indicators on the left side, I have gotten used to them and find them easier than the conventional right-sided blinker controls.
Safety Features! Even in the base variant, all the important safety features are present.
Build Quality! Definitely far better than the competition. Each panel has a nice heft to it and doesn't feel light. The car cocoons you and gives a sense of sitting in a solid cabin.
Pricing! For what I paid, I am getting so much value for my money. (Don't miss this point in the 'Dislikes' section too).
Dealership experience! More on this in the latter part of the write-up.
Peace of Mind with 6 years extended warranty and 4 years maintenance package.
Road Presence! The car does attract good attention, especially in Punjab, where a Kushaq is not a common sight.
Snob Value – Rather than calling the car by its name Kushaq, people call it a Skoda. Feels nice!
What I don't like:
Reliability is a concern for me. Although I am covered for 6 years, IMHO, too much power from a small engine is going to definitely have a negative effect in the long term. I suspect engine oil burning will become a common phenomenon for most cars in the future as gasoline direct injection is becoming mainstream.
Carbon Deposits reported on GDI engines – The way these engines are engineered, carbon deposits on the valves are bound to happen. This surely will add to service costs in the later years of the ownership.
No underbody engine protection.
No bonnet insulation. Although the NVH levels are good, but this simple thing would have improved it even further.
Mileage – Being a turbo-petrol, it is very sensitive to the throttle inputs. I manage to get more than 16 Kmpl on the intercity commutes (mostly a good 2-lane state highway) but Mom and Dad barely manages to get 14 km/l on the same route. This too on the MID, real-life mileage would be even lesser.
Boot Space – Rated at 385 Liters, although just marginally smaller than the competition, should have been more for a car that measures more than 4 meters.
Ground Clearance – Rated at 188mm, it is low for a Compact SUV. Not going solely by the numbers but have actually managed to scrape it.
Roof Liner – Yes, I have got the car with the so-called improved roof liner, but it still doesn't suit a Skoda car. I would have preferred the net-type liner like the one offered in the Slavia or the Virtus.
Mixed Opinions:
The engine has a special tuning such that it is difficult to stall the car, just like a diesel engine. This is a good thing but on releasing the clutch the car accelerates too much such that it becomes difficult for a new person to adjust to it easily. This results in having to ride the clutch sometimes in stop-go traffic for a smoother motion.
No infotainment system is offered on this variant. Although a downer for most people, I am happy because I got a huge discount of about 1.5 Lacs and can now install the one according to my taste.
I really miss a cruise control on the beautiful highways they are building nowadays. Yes, for what I paid, it's ok to not have it. But in my opinion, companies must provide an option to install it through the dealer, because it's just a simple coupler fitment of the part on the steering.
Aftermarket accessories in tier 2 cities like Patiala, and Ludhiana are not available for this car. I couldn't even manage to get floor mats specific for the car here and have got a generic noodle mat for the car as a result.
Why a new car?
We are a family of 3; Me, Dad, and Mom and were currently owning a Maruti Suzuki Alto K10 which was bought brand new in December 2015. The car was primarily bought just for the sake of owning a car. Our usage was barely 3000 km per year at that time. My father's office was at a stone-throw from our home and mom's commute to her college (she is a professor) was covered by a very good private bus service on the route, such that the need for a car was never felt. Even the bus stop was just 50m from our house.
Things changed in 2016 when my mother got transferred to the Govt (State) College of Education, Patiala. Although the distance was now reduced to almost half this route had only govt bus service, exclusively. This route mostly had student commuters and the buses were very low in number and were flocked with students at office hours i.e., the same time my mom was to travel. So, my mom learned to drive at the age of 43 years. I am very proud to say that she is a very good driver now (of course not better than me).
So, the car which mostly stood watching the walls of the porch was put to full use now. So much so that it has run 76,000 km in 6.5 years now. Out of this, 70K km were put in just 5 years and 85% were driven solely by mom.
Although the K10 was ageing very well, no rattling noises which are usually associated with a Maruti car, no premature failures of any parts, and just a regular annual service for less than 3.5K from our trusted FNG. But now an itch to upgrade was strongly felt mainly because of the very small size of the K10. Our luggage along with us 3 used to be very difficult to fit in the car, especially since I joined the college in Delhi. Also, the lack of any comfort features like a touchscreen infotainment/ larger seat, etc. the need for which was felt on longer trips amplified it even further.
So, we decided to let go of the Alto K10, which also gave us incredible resale value (Maruti!) as well. May God bless Maruti for making such a nice small, reliable, fuss-free, and zippy-peppy car like the K10! Sharing its latest pictures with you all.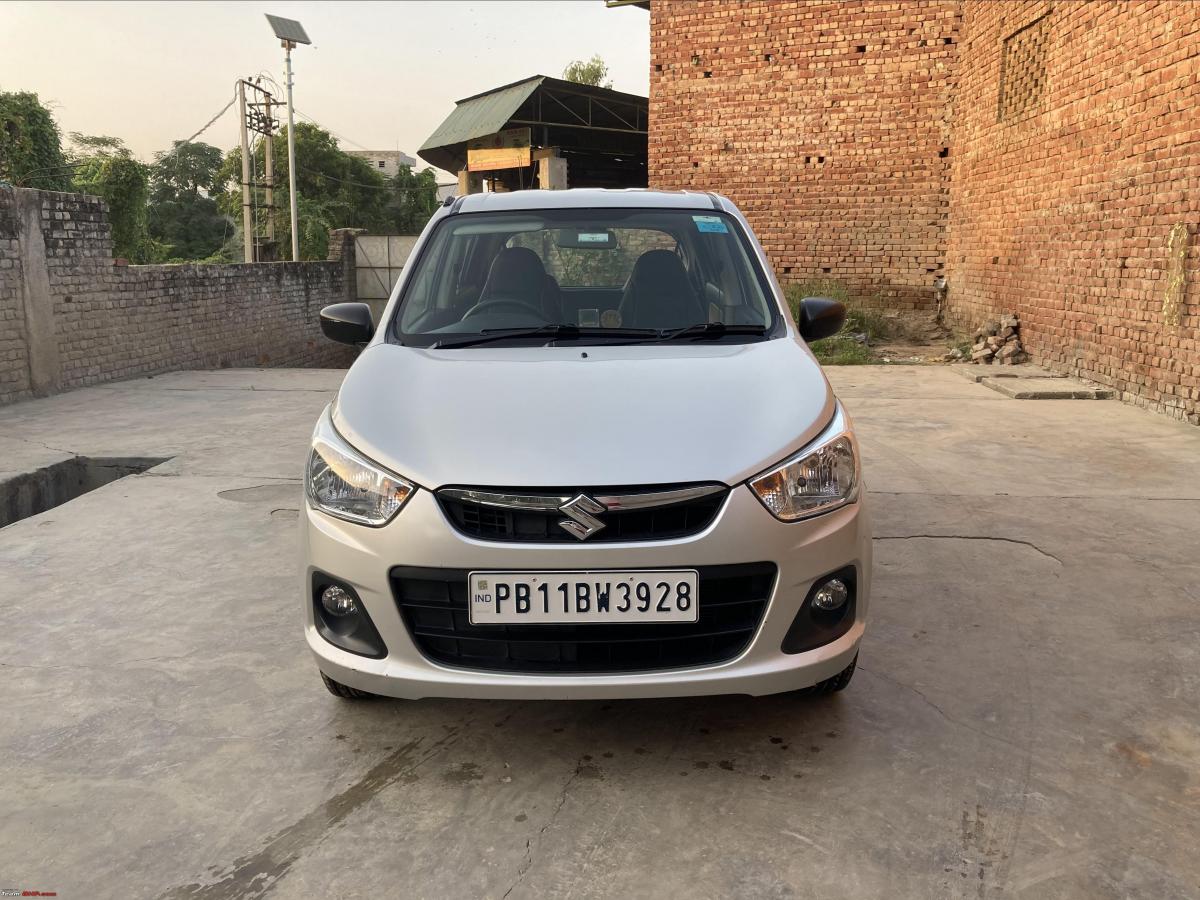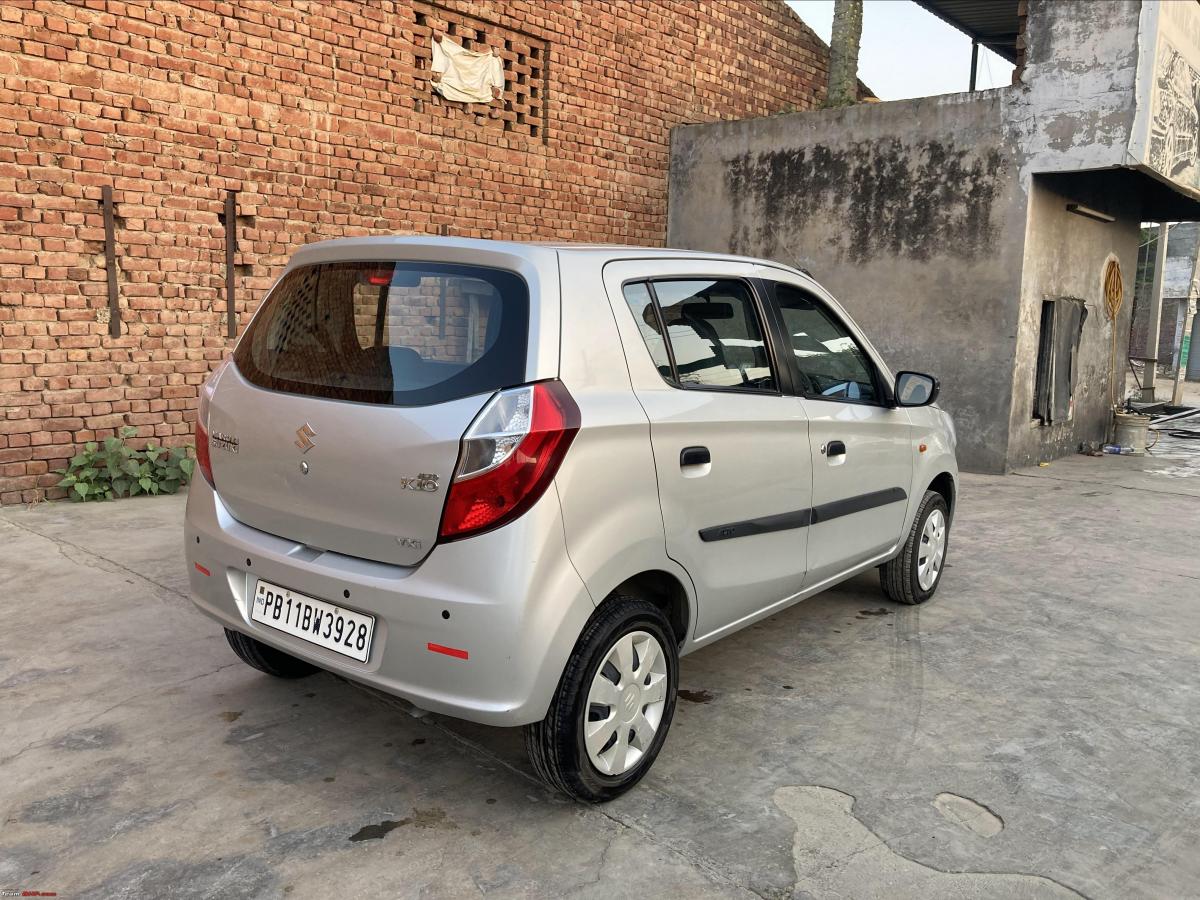 Alternatives considered?
Read on, I assure y'all it's going to be very interesting the amount and type of cars we considered and test drove. From a humble Dzire CNG to Bolero neo to Gurkha, we tested them all before finalizing the Kushaq!
I am sharing our (Mom, Dad, and Mine) honest opinions and feedback about all the cars and the dealership experience.
You will be amazed to know that the brands considered to be best in terms of sales experience were disappointing and vice versa.
The only criteria for a new car were – an upgrade! Upgrade in engine, size, features, safety, and feel. Any car meeting this and a budget of Rs. 12 Lacs would make into our consideration. And surely, we went to almost every brand catering to this budget segment, irrespective of the body style (although Crossovers/SUVs were preferred). So, we started looking for an upgrade for us. This search lasted for almost 11 months before we finally met the one!
Bolero Neo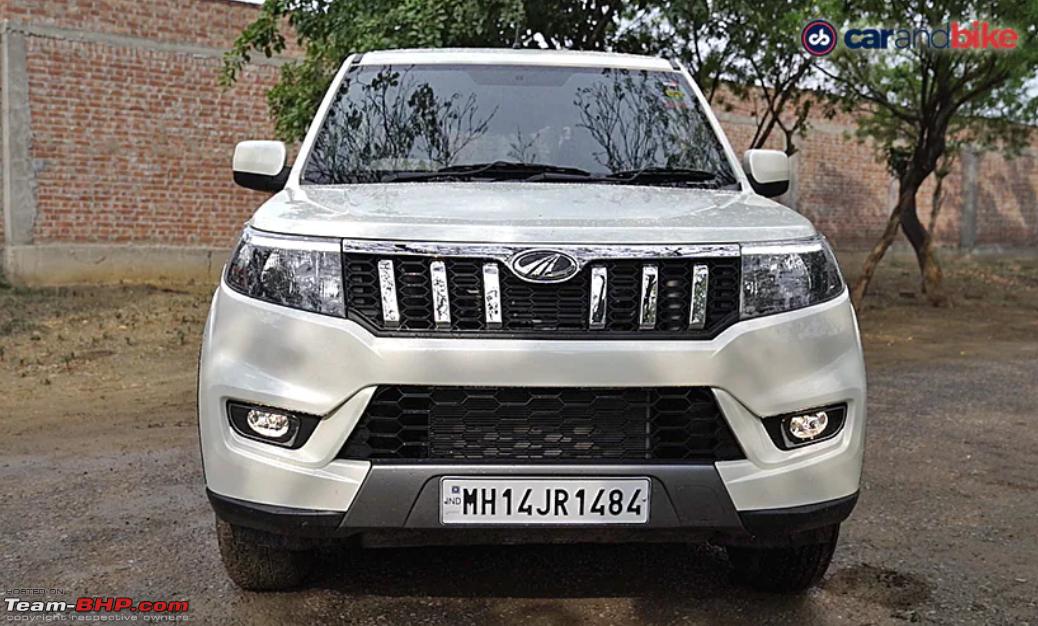 This was the first car that was considered by us during our new car hunt which started in July 2021. This was just launched back then with a lot of hype about using the same platform as Thar and next-gen Scorpio, MLD, etc. Contrary to the general opinion, we really liked the looks of the car. We went to the nearest Mahindra Dealership for a test drive and were promptly offered one.
Likes:
B-I-G and High Cabin
Real SUV #ladderonframe
The NVH; although vibrations are felt on the gear lever, the cabin is very silent.
Loads of space.
Features. All necessary comfort features are covered in N10 incl armrests, touchscreen, etc.
It is a very solid car, period!
3rd-row seats. On shorter journeys (<100Kms), it is very manageable for 2 people of my height 5.6ft to comfortably sit there.
Dislikes:
There is a noticeable shake in the body especially the gear lever on firing up the engine. This feels very old-school in 2022.
Bumpiness on small undulations due to the ladder-on-frame chassis.
The car is not well suited to urban environments. This is also the reason we had to cancel the car.
We liked the car and booked it after the test drive in July itself and were to get delivery after 15 days which was delayed on our request. But we soon changed our minds after getting negative feedback from friends and relatives saying mom driving a bolero every day to her workplace doesn't look very cool. Although I disagree with it we somehow believed it and cancelled the car after 1 month.
The overall experience with Mahindra Dealership at Patiala was delightful. Right from the test drive to booking the car to cancelling the car and the refund process, everything was professionally handled. The sales team was very professional and polite at all times. Kudos to Mahindra for raising their standards to this level that were honestly never expected by me.
XUV 300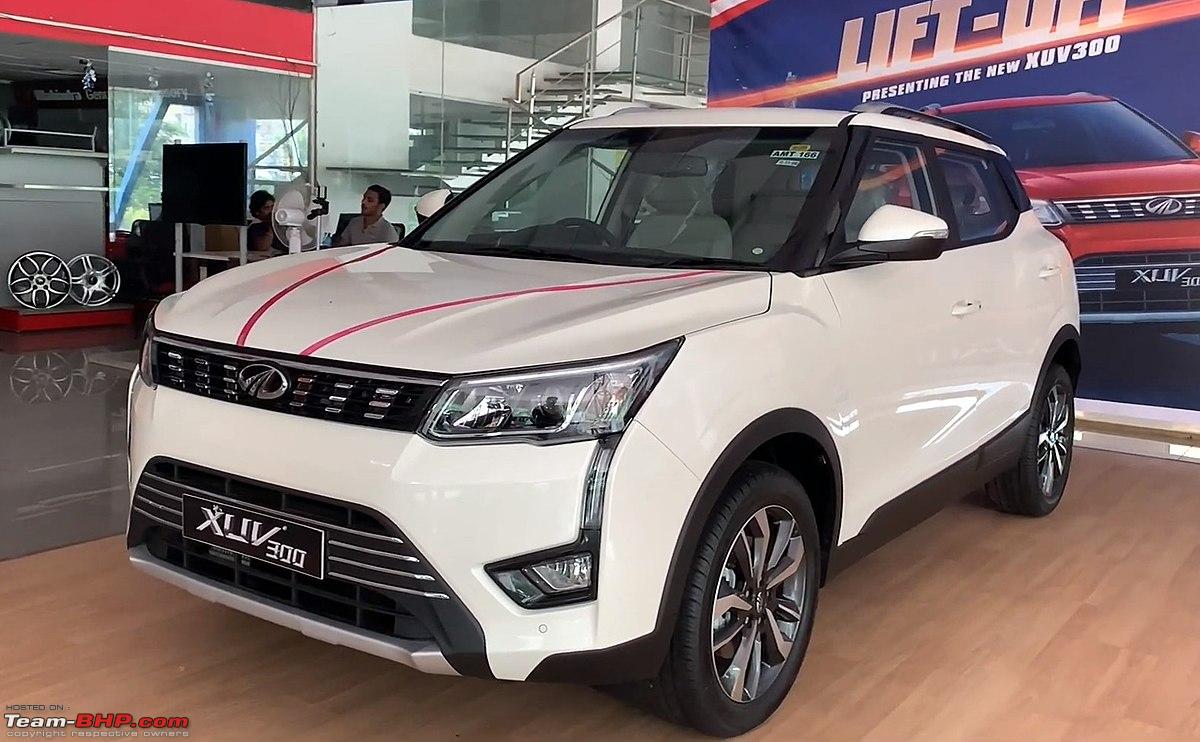 The car was test-driven 2 days after booking the bolero neo. The sole reason for checking it out was that the price was almost the same and both were called SUVs albeit one was real and the other was a crossover.
Likes:
White-coloured interiors look very classy
1.5 Diesel is a gem. The car absolutely flies on flooring the throttle and is very refined to drive.
A great deal of space on the inside for a car with such dimensions
Dislikes:
Overpriced, period!
Very weird variant lineup. The only variant that makes sense is W8(O) whose pricing lands it into the league of cars above its segment.
Tata Nexon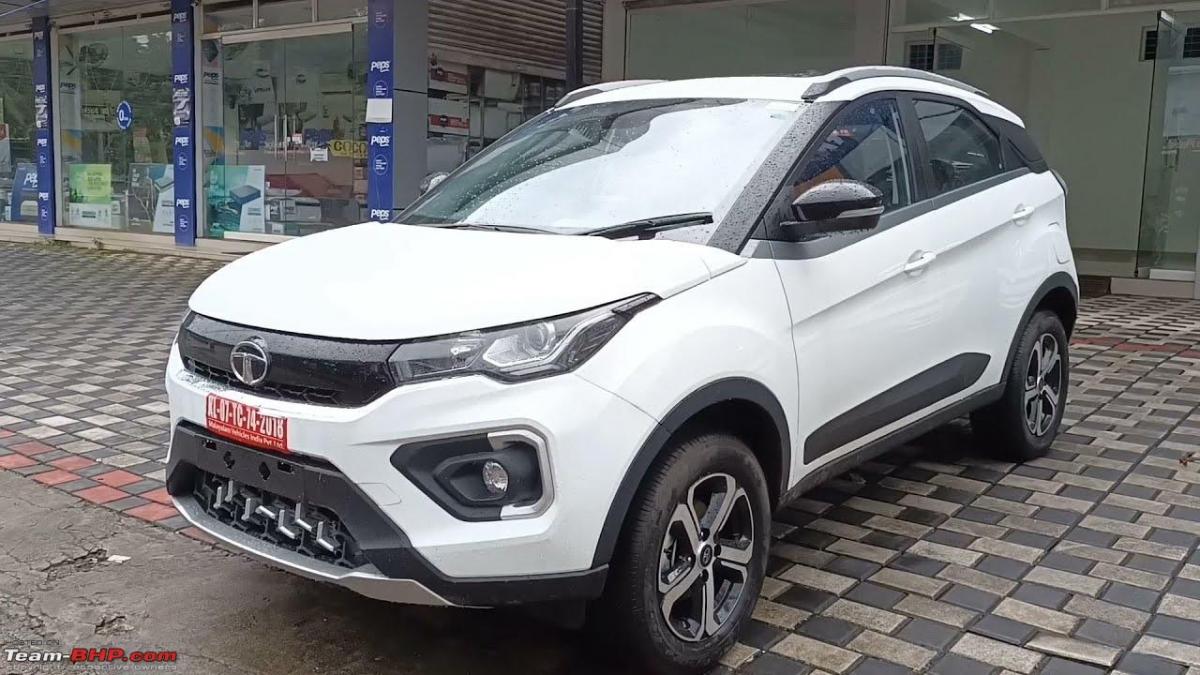 Likes:
Looks from the outside are very pleasing to the eyes, especially from the front the car looks like RR Evoque.
Build quality on the outside is very good.
Comfortable seats – Very cushiony, almost like a couch
Suspension – feels like it can take anything in its stride with ease.
Massive ground clearance i.e., rated at 209 mm!
Dislikes:
The Interior feels low quality. Especially the lower part of the dashboard.
Rough edges are everywhere in the interior. Glovebox looks like it is cut out using a simple stationary blade by an unskilled worker.
The touchscreen on the TD car was frozen and was not usable. This didn't inspire confidence in the quality of electronics used in the car. (TD car had done 15K km)
The diesel engine was very throaty and loud even on the inside
The gearbox was extremely notchy and mom found it very difficult to engage gears.
The Clutch was very bouncy, it almost bounced back like a spring.
My mom's review after driving it was, "This car is very rough and crude".
The dealership experience was average at best. The salesperson was not very knowledgeable about the product. They were literally shouting at each other from one end of the showroom to the other end while asking for brochures, pricelist, etc. This was very unprofessional on their part and the whole vibe was like that of a government office with a stricter senior sitting on top of them, thus inorganically forcing them to behave properly with customers.
*After driving these 3 cars, we postponed the plan of buying a new car till 2022.
So in December 2021, the hunt started again.
MG Astor
The variant that we were looking for was 1.5 NA Style, which was priced very attractively at @9.99 Lac's ex-showroom. We went to the dealership in Patiala but they said they couldn't take any more bookings of the base variant as ordered by MG. They also said the pricings would change from January and probably breach the 10Lacs ex-showroom mark. Also, the waiting period at that time was 12 months for this particular variant. So, Astor was immediately dropped from the list.
KIA Sonet
We took a test drive of Kia Sonet Diesel on 31 December 2021 and were overall impressed by the car. HTX Diesel variant was looking quite VFM at that time and was booked on 1 January 2022. The waiting period quoted was 4 months with the assurance that the car would be delivered earlier. But after 15 days the prices were increased by almost 40K and there was no price protection given.
The car was finally cancelled (in our minds) on 15 February when elder sibling Kia Caren's price was revealed. The initial introductory prices were mouthwatering so Kia Carens 1.5 Prestige Petrol was booked through the same sales advisor. The reason for booking petrol was that we were almost saving 1.5 Lacs upfront and were getting a bigger (and better) car with 6 Airbags and that too earlier than the Sonet as waiting time quoted was 9 weeks!
Although we didn't cancel the Sonet as the Sales advisor suggested that instead of cancelling and waiting for a refund, we should let the booking remain open and adjust the amount when getting the delivery of Carens to which we agreed.
Likes:
VFM Diesel crossover (which is no more the case now)
Very refined and frugal diesel engine
Feature-rich
Ground Clearance @205mm
Dislikes:
Very stiff suspension. Make the rear seat passengers almost bounce on bigger bumps
Ergonomic Issue: The instrumental cluster and the central infotainment system are joined through a single frame which is placed very high. This makes it very difficult for shorter drivers to find their best driving position.
DPF issues were reported by owners on some social media websites (Diesel Only)
KIA Carens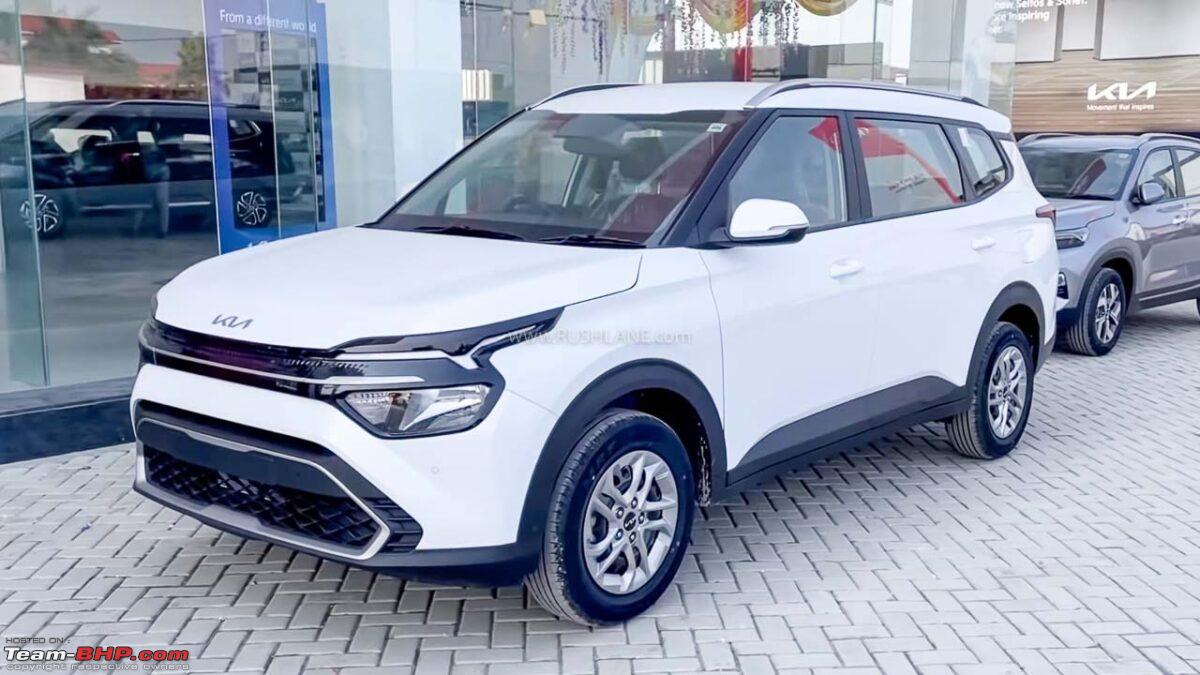 This car was booked on 15th February i.e., on the day of the price reveal itself and that too even before a test drive! We went to the dealership for a test drive on 21st February and drove the Diesel 1.5 manual. Have already shared views on it here. (Kia Carens Review)
This car too eventually joined the list of cancelled cars. Reason for cancelling it was that the prices got increased by almost Rs. 50,000 on-road and also, the dealership had no clue as to when our car was to come although the quoted waiting time was almost over.
We also realized that buying such a long and big car would be a bit too much for our usage. Mom also had apprehension about driving it daily as it would have been a drastic shift from a tiny Alto K10 to a massive Kia Carens (It is exactly 3.2Feet longer!).
Dealership Experience: I have shared the booking experience here and am happy to report that even the cancellation experience was the same. I just had to write an email provided by my sales advisor regarding my intent to cancel the car and the whole amount of Rs. 50,000 (25K each for Sonet and Carens) was refunded back to my bank account within 5 days of writing this email.
Skoda Kushaq
It was first checked out by us on 20th April 2022 and that was just a random visit to the showroom with no intention to seriously consider it.
More on this is covered in the latter part of the review.
Force Gurkha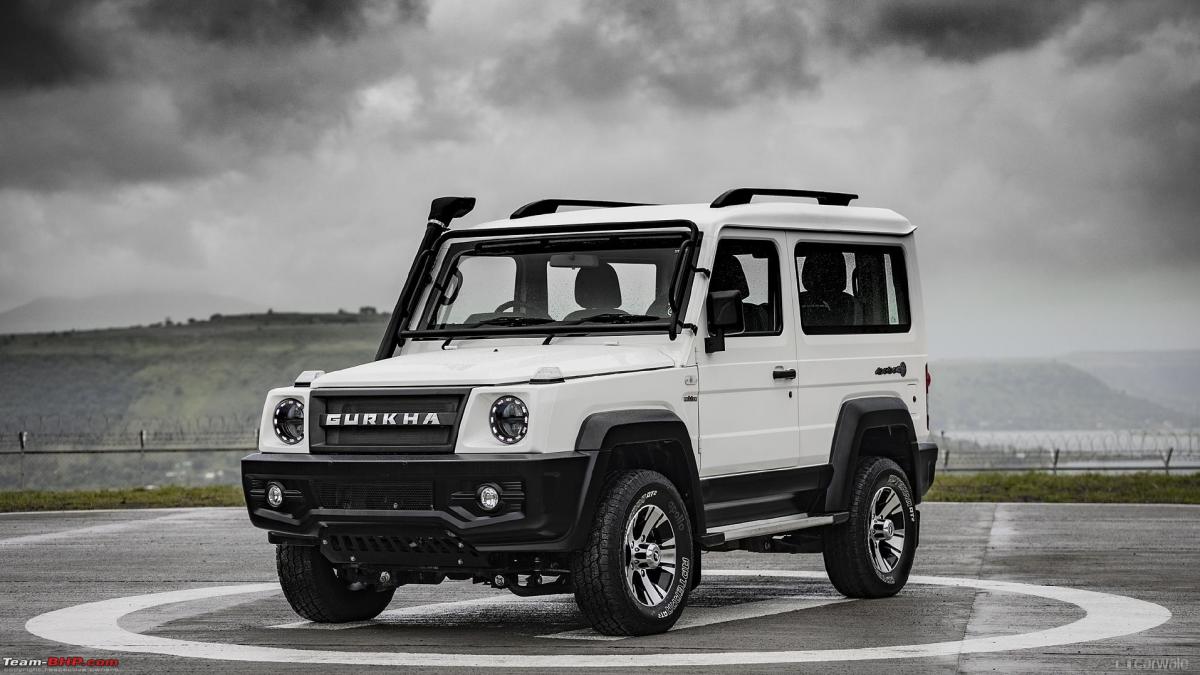 What!!!! Why!!!! Lol!!!! These were the reactions of anyone whom we said that we were considering the Gurkha. My mom has always liked SUVs and the same is the case with me.
Special shoutout to Bhpian-Manuuj for making Gurkha my Attainable-Dream-Car. I absolutely love reading his Gurkha Thread and adore his tastefully modified Asterix.
On 25th April, we went to Chandigarh for a test drive with my uncle who owns a Thar Diesel Automatic. We were offered a long test drive of the Gurkha on the Highway. The Gurkha has a humongous road presence that is unmatched by any car below 50Lacs. It is a comfortable 4-seater and in my opinion, is quite usable as a family car.
The reason for not going with this car was the same as Bolero Neo:
Mom driving a Gurkha daily was meh!
The car would never be used for the purpose it is meant for i.e offroading. I am very light-hearted in that sense and can't see myself offroading with my OWN car.
Hyundai Aura CNG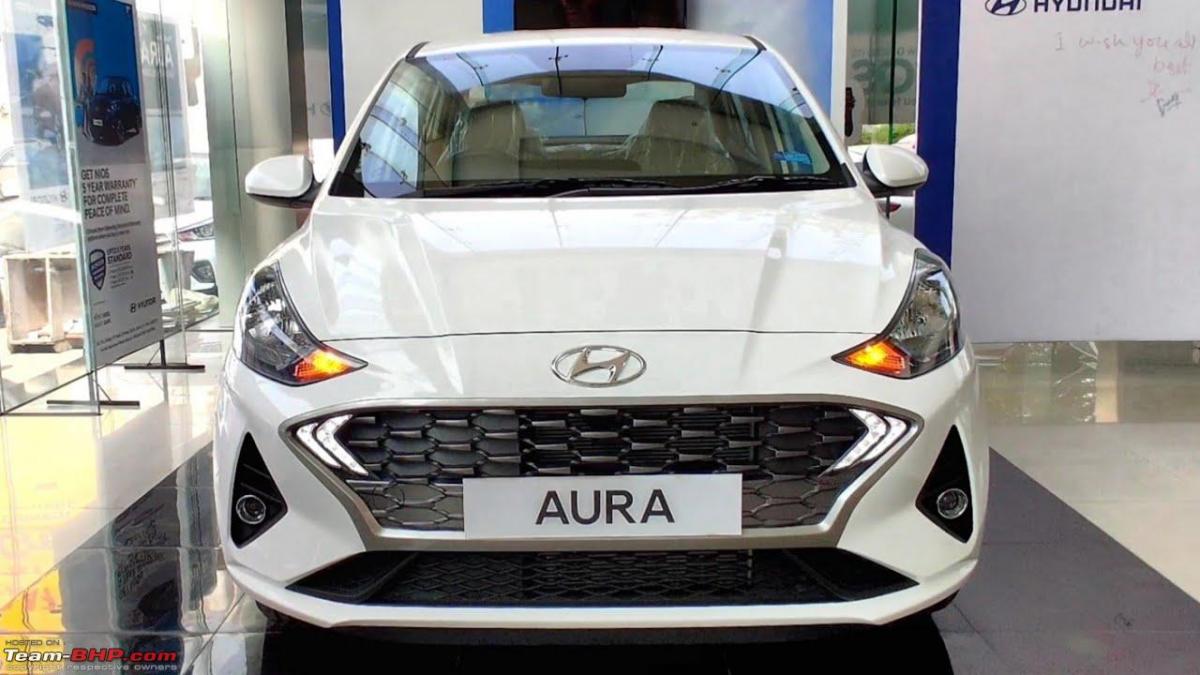 After considering all the cars above, we were finally settling on a CNG car! Looking back, I can't thank my stars enough that we didn't get a CNG car. It makes absolutely no sense in our use case scenario to buy a CNG car.
The only reason for considering Hyundai Aura CNG was that when I called a local dealership i.e., DPG Hyundai, Nabha, the guy on the call said they will be receiving an Aura CNG in 2 days and if we booked it instantly, we could be allotted that car and can get a delivery of it in next 3 days. In times of huge waiting periods, this seemed like a lottery.
But this turned out to be a total scam. We went to the dealership the same day with the intent to book the car. They were pushing us to give an advance of Rs. 11,000 even before sharing an indicative price with us. I was totally amazed at this behaviour of the sales guy and asked him to call his senior as I want to talk to him. Within no time his senior was here and he gave us the price list.
I noticed a lot of fishy things in that list:
RC charges were exorbitant. They were charging almost 15K over the real price. When I asked will they provide me the government receipts for the exact amount they will be charging for this, they refused to do so and openly admitted that they will be charging a commission for this. When I told them that I will get it self-registered through my trusted agent, they refused to oblige.
The insurance charges quoted were double that of what I was getting online. When I asked them that I will get the car insured from outside, they again refused.
Teflon Coating worth 8K was being forced and they refused to strike it off.
I was literally flabbergasted after all this and asked them, "Are you doing me a favour by giving me a car?"
Their reply was "Sir this car is in waiting and we are giving it to you in 3 days. That's why we won't give you an option to get anything from outside. Also, the owner of the dealership has invested a lot of money and also needs to recover the amount and earn some profit as well. Our owner has asked not to sell a single car without commission, but still, we are offering you accessories instead of straightaway asking for commission", these were the exact words he uttered in Punjabi which I have translated here.
They were very rude when they said this and this was the first time someone behaved like this to us. We immediately left the seat and walked away. When we almost reached the main door to exit, the sales guy came running and said we can negotiate a bit to make a deal. I was about to punch that guy's face on this but somehow left without saying anything.
After this incident, I really contemplate what would be the case if I were to book a Creta from them which is their hottest seller? What after-sales service could be expected of them? I have also seen various videos on social media regarding similar treatment being given to the customers but always thought it was exaggerated. But not anymore!
Maruti Suzuki Dzire CNG
After this bitter experience at Hyundai, my dad called his friend who works at a local Maruti Dealership and said we were coming to book a Dzire CNG. Without even test-driving it, we booked it on the same day. Also, the price quoted for exchanging our K10 with them was unmatchable.
My mom couldn't believe that we actually have booked a Dzire! It really felt that we had no other option but to get this car only. She never liked a sedan and I could see she was not happy after this.
The experience there was just how it should have been. They were delivering 2 Alto 800s at that time and it was a cheerful environment there. Maruti is the king of car sales for a reason and it was clear why. They know how to treat customers, what to offer them at what price, and how to serve them after delivering the car.
Summary of the cars booked and cancelled:
Continue reading BHPian Rambo-RS's ownership review for more insights and information.
Source: Read Full Article