Service Experience with Toyota ASS: Toyota's service experience is miles ahead compared to few others.
BHPian swarnava.ch recently shared this with other enthusiasts.
Updates and observations as of Jan 2023 with 11.5k kms on the ODO
Have been enjoying some fun drives lately with our Crysta after a long time.
Trip #1: Bangalore to Rameswaram via Madurai.
This was overall a 1400 kms round trip with 4 adults and 1 kid and full load of luggage. TN roads were awesome and drove on straight highways at decent speeds like 80 or 100 with Cruise control used to the maximum where possible. Got overall fuel efficiency of around 12.5 tank to tank. All occupants had comfortable journey and even with driving times of around 8 to 10 hours each side, almost no tiredness and every one except me were fresh and relaxed. Over all it was a great trip, great drive and the car was a delight.
A few pics to remember the awesome trip: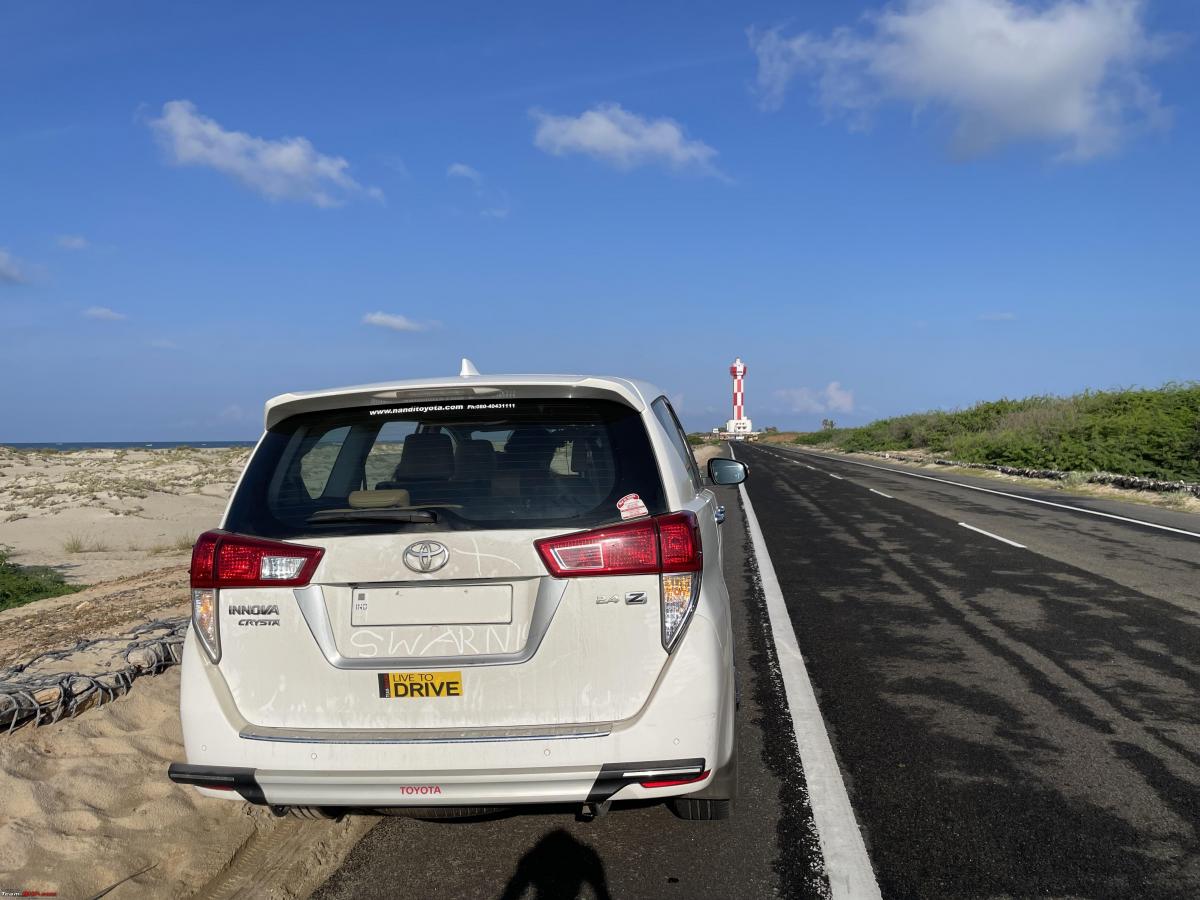 Trip #2: Bangalore to Bekal on 26th Jan weekend.
This was again close to 800kms trip with 2 adults and 1 kid. First time driving on the Bangalore Mysore expressway on a special holiday with a lot of traffic leaving the city. Specially the Mysore – Coorg road was single lane undivided highway. The fun part of the drive was after Coorg towards Bekal, these were twisty with sometimes narrow roads with steep ups and downs. Crysta performed flawlessly and power on tap was enough to cruise on all such places even on Eco mode for a relaxed drive throughout. The only time the Power mode was needed was during quick overtakes for the slow moving busses.
A few pics to remember the awesome trip: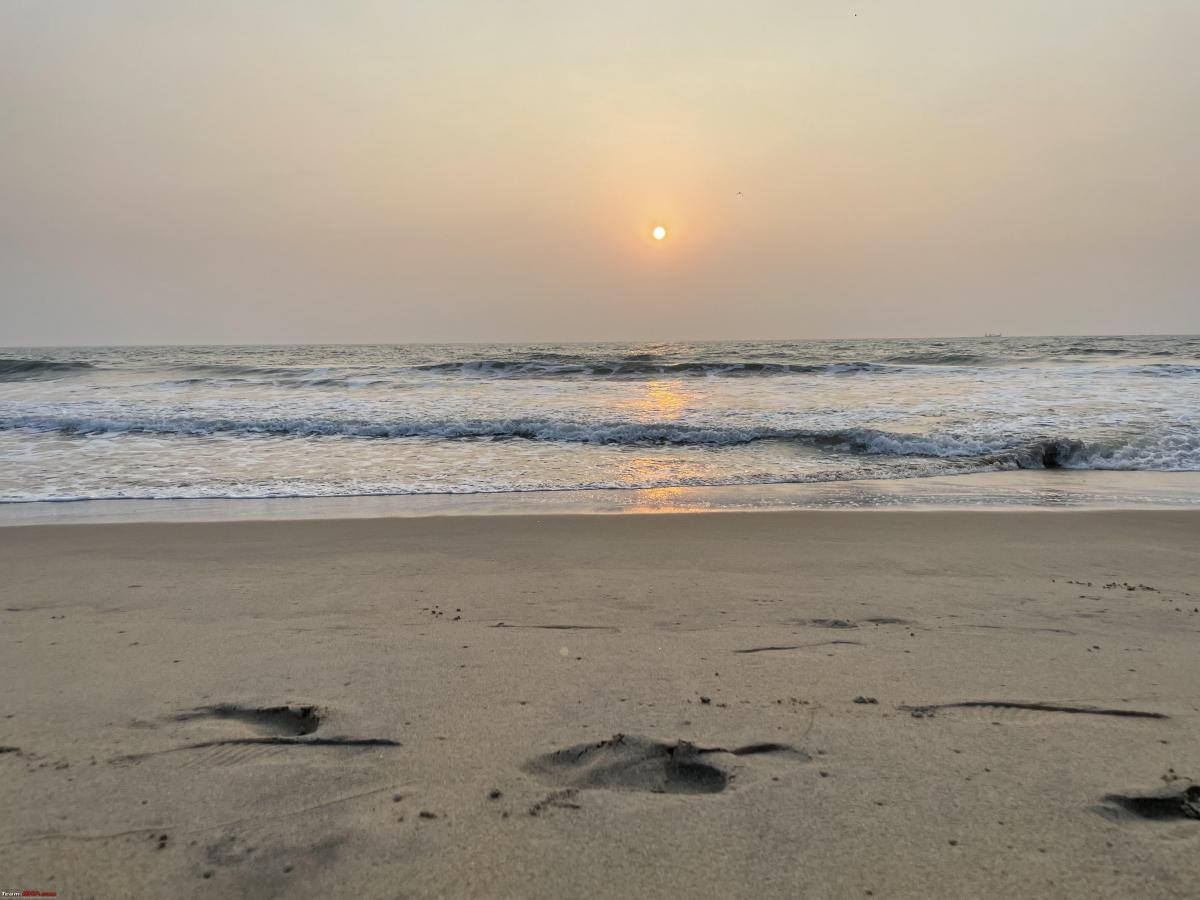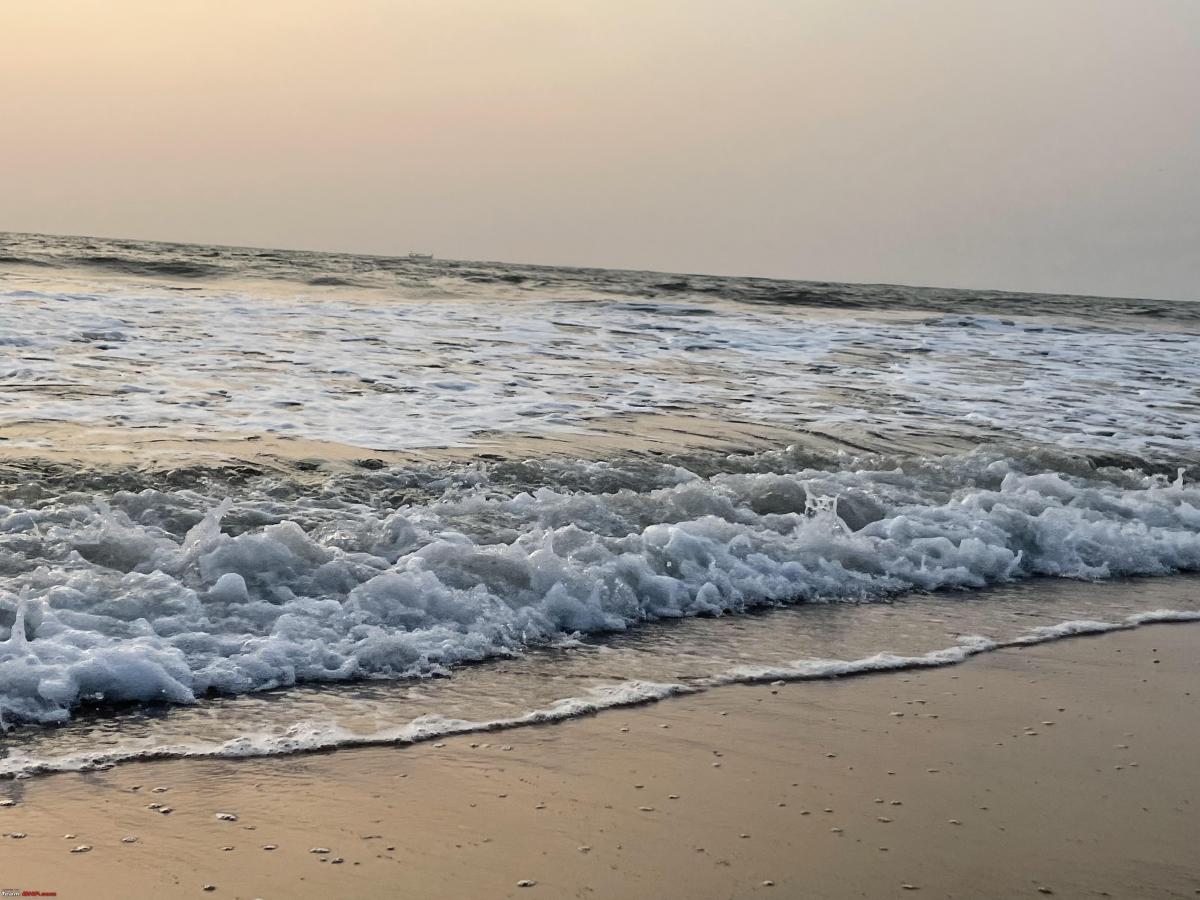 Overall some observations from these back to back trips:
For the love of God, I tried everything possible like driving in Eco mode, Cruise Control, a lot of other tricks but could not get the Tank to Tank milage above 12.5 (Approx). God knows how other owners report 14 or 16 or higher numbers on highway drives. May be Manual gearbox would give a bit higher milage overall as mine is AT but would love to see a bit higher number honestly. Only thing remains for me is to keep all ACs off and drive at 75 / 80 cruise  Now don't get me wrong, I am not really worried about the 'Kitna deti hai' part. My main grouse is that with an overall tank capacity of 55 lit, the total range on one full tank goes down considerably and this leads to more frequent fuel stops for longer trips. This basically means that in around 600kms I have to make a stop.
Touch wood – No DPF issues happened so far. The system will come up automatically every 250 odd kms and does the DEF cycle and all is good. If you are not paying attention to the increase in rpms and slight increase in engine noise, you would not realize what's happening.
I have purchased and fixed the seat filler. Now before you all point fingers, no one sits on this but its useful to make the second row kind of like a bench. Family still sits 2×2 with seatbelts in second row. This was very useful on the long drives.
Some Issues, where I need help from the community members:
At speeds above 80, there is wind noise coming in and I don't even have any roof carrier etc so not sure how to reduce this noise. I had my windshield replaced a few months back, can it be due to that ? Below 80 speeds, there is no issue.
Observed that while driving for some time and assume the carplay is connected (via wire) and music and navigation are on. If I now stop at a signal and want to turn off the car temporarily while waiting, as soon as I restart the car, the ICE screen is restarted, the whole boot sequence, carplay connection etc happens and it takes some time for the maps and music to come back. I don't even shift to P mode, just keep the car in N but could not figure out if I can restart the car without affecting the music system. Is there any solution for this ?
I could not figure out any way to turn on the second row fans without AC. So if there is just my son on the second row and the first row ACs are switched on, there is no way to only turn on the fans for the second row, it will only turn on with the AC on as well. Though Innova has two separate AC switches for Front and Back, as soon as I turn of rear AC, the fans also turn off. Is there any way to work around this behavior or this is how it is.
Lately I have been feeling the brake bites have come down. There was an ugly incident on the Bangalore Mysore expressway where a MS Dezire Infront suddenly decided to stop on the speed lane in attempt to have a revenge with another car. Panic braking ensured but eventually was able to stop with just cms between us. Thankful to God that this update didn't end up on the TBhp Accidents threads. There is this occasional screeching sound which comes from the brakes even if I have been driving for a few hours already. Will get this checked next time when I am at TASS.
Video from dashcam
Service Experience with Toyota ASS: Toyota's service experience is miles ahead compared to few others. Just before my long drives I had gone to TASS for a general checkup with DEF top up etc and the service advisor's behavior, overall experience etc was great. Even with rush of vehicles, he gave me clear time of when to give the vehicle in the morning and when to pick it back. I hope it stays this way.
Read BHPian comments for more insights and information.
Source: Read Full Article