One can even carry the dogs with a bit of load tied down on top.
BHPian corneliue recently shared this with other enthusiasts.
My use case was the have a super strong lid, which could accommodate a very heavy load (>200kg dynamic) on top so that I did not lose the utility of the bed section. Most tonneau covers restrict the height of objects that can be loaded in the bed, so I wanted to have something where I could load tall objects directly onto the tonneau cover. Additionally, I wanted it to be a modular and completely detachable design, which would involve a no-drill installation mechanism. Lastly, I wanted it to double up as a protective enclosure to house my dogs when travelling.
The design inspiration was taken from the following two lids:
1) Diamondback HD tonneau cover
2) Utemaster load lid
Here is the result:
There is a low profile cross sectional frame made from aluminium extrusion profile onto which (removably) hinge on two lid panels made from 16 gauge aluminium chequered plate sheet which is folded and riveted onto a reinforced square frame made from aluminium box profiles. This sides of this frame sit on the sides of the bed, while the cross sectional frame is clamped under the bed rails. The opening and closing of the lids is assisted with gas struts and the lids are coating with LineX to make them stronger and scratch resistant.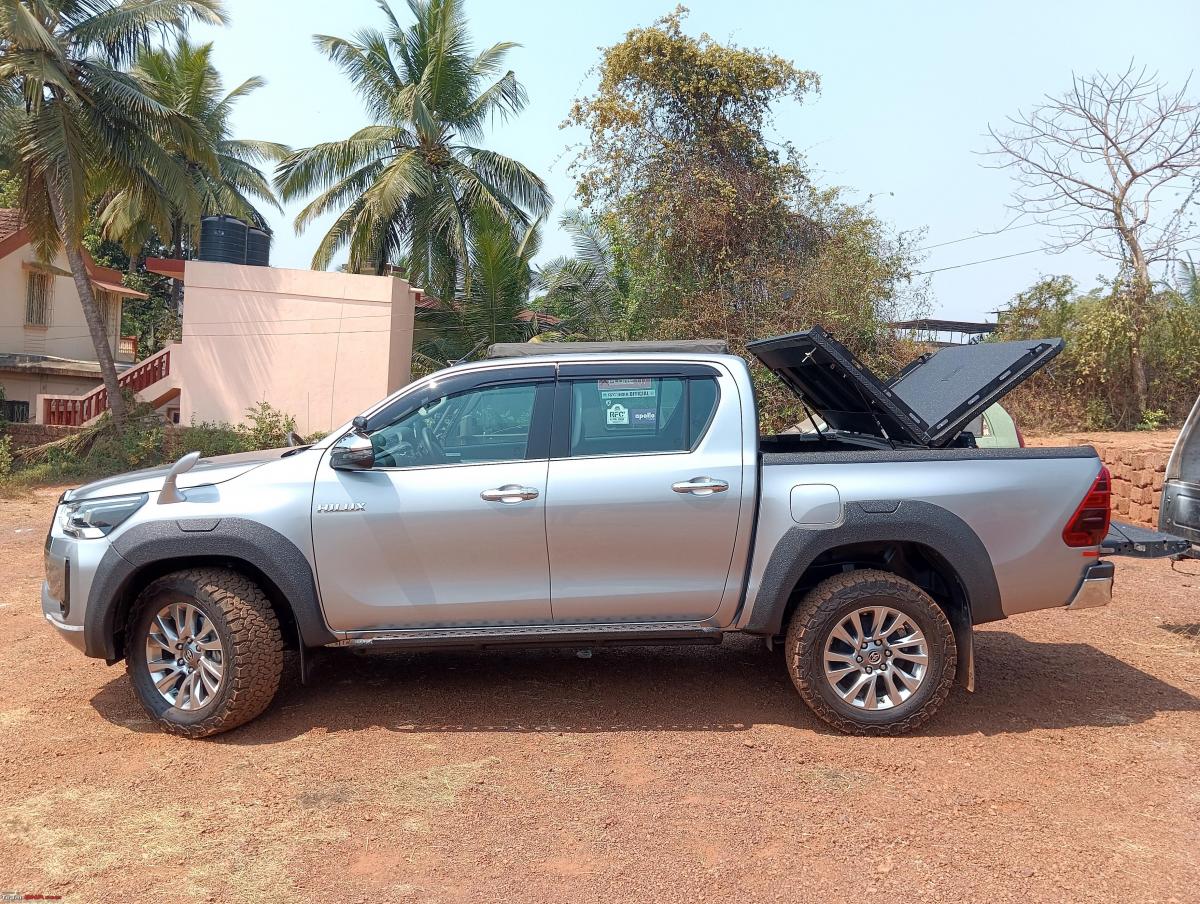 On the sides are attached MS rails which serve as tie down points, and at the ends T handle cam locks are used to lock the lids into position.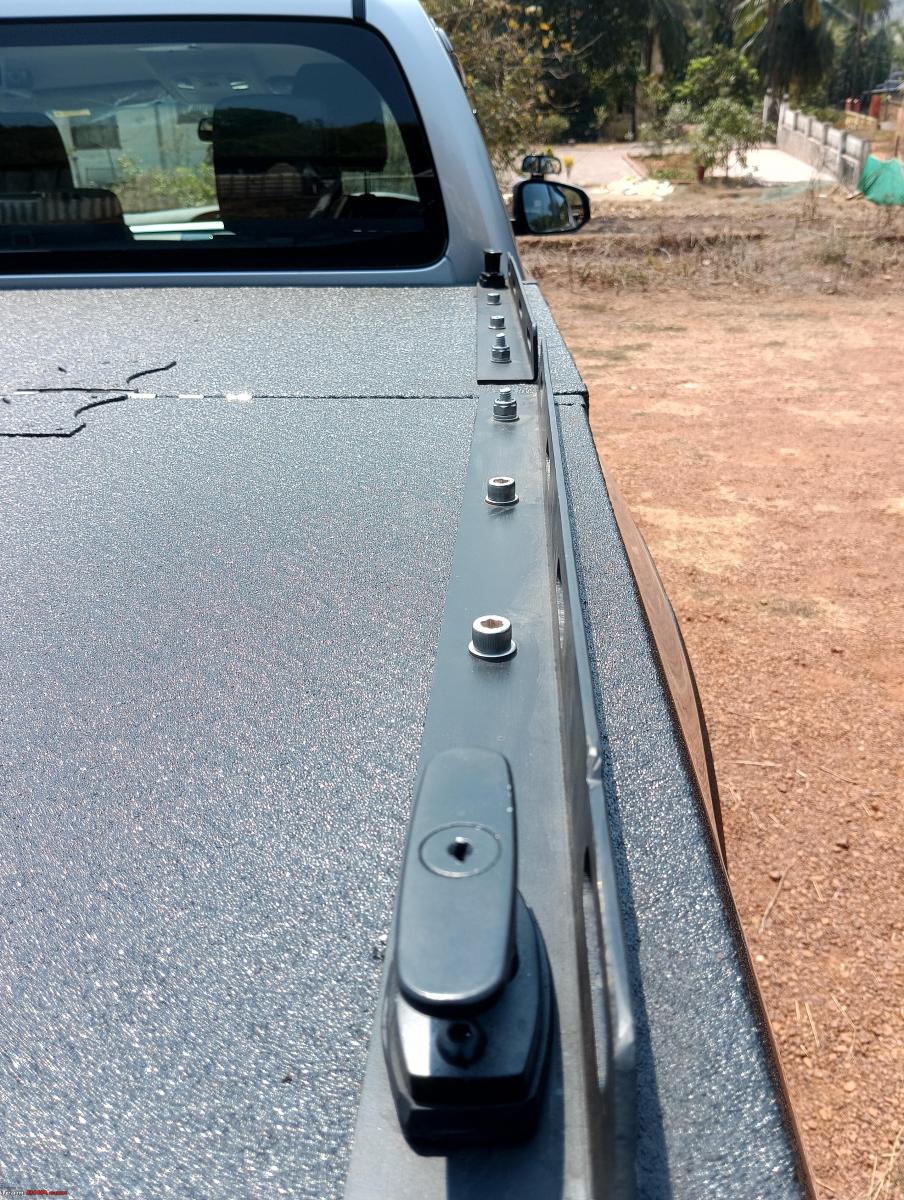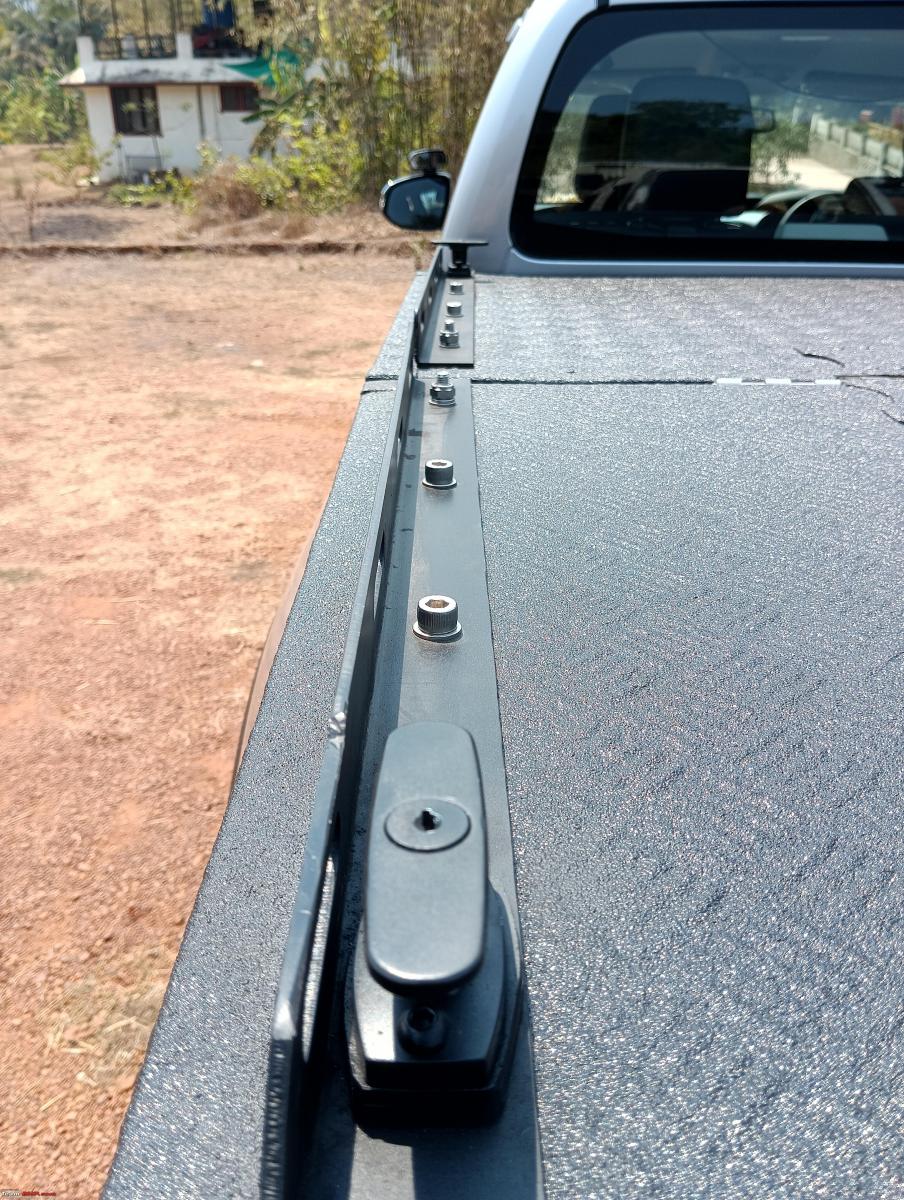 There is also a steel locking rod assembly which can keep the lid propped up and locked in a 20cm open position, to serve as the dog shelter.
Sometimes the dogs like sitting on the lid itself.
The entire assembly does not require any drilling, and with two men and 10 mins can be dismantled to make the truck open bed once again.
One can even carry the dogs with a bit of load tied down on top.
The entire design, engineering and fabrication of this lid was down by @regnex who is a member of this forum, and runs Regnex Customs in Goa. The LineX job was done by KAM customs in Mangalore.
Here are some pictures of the lid in action: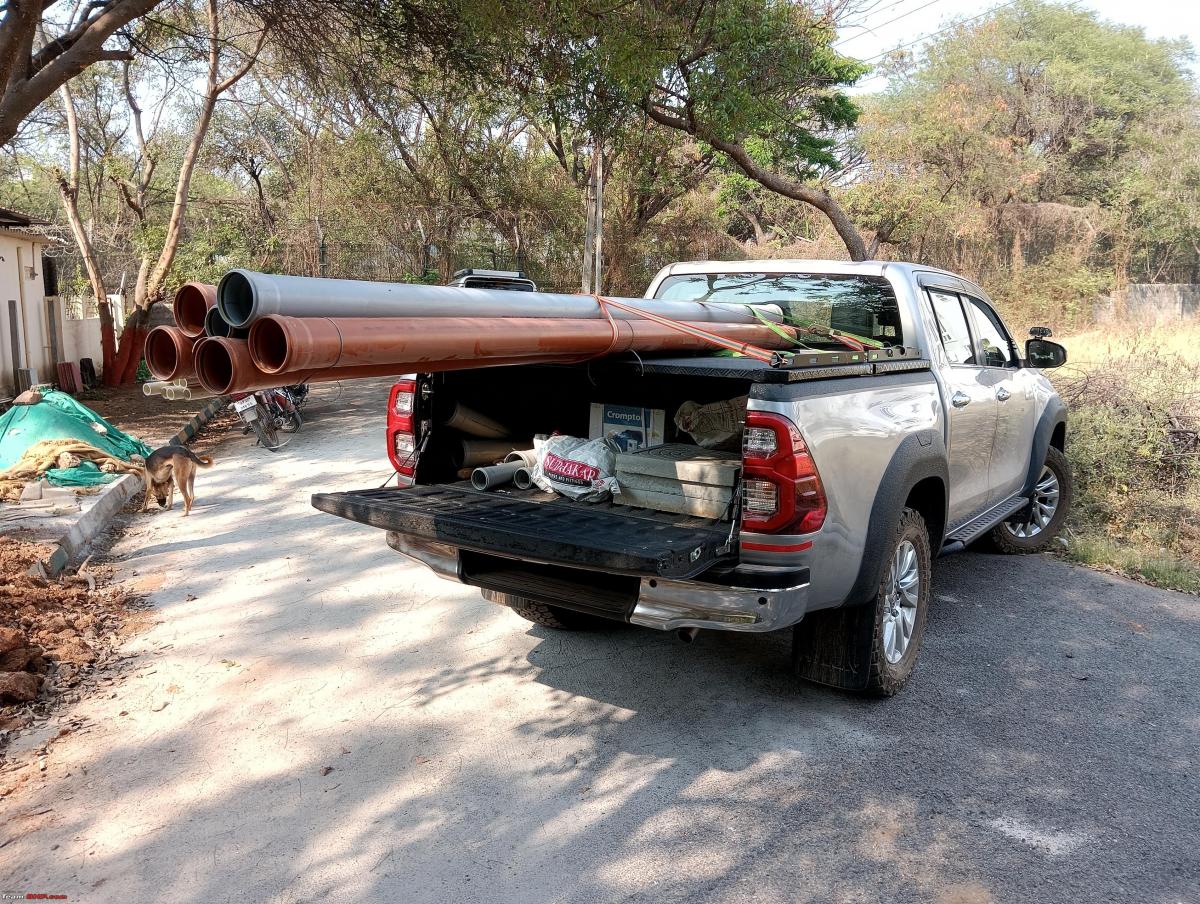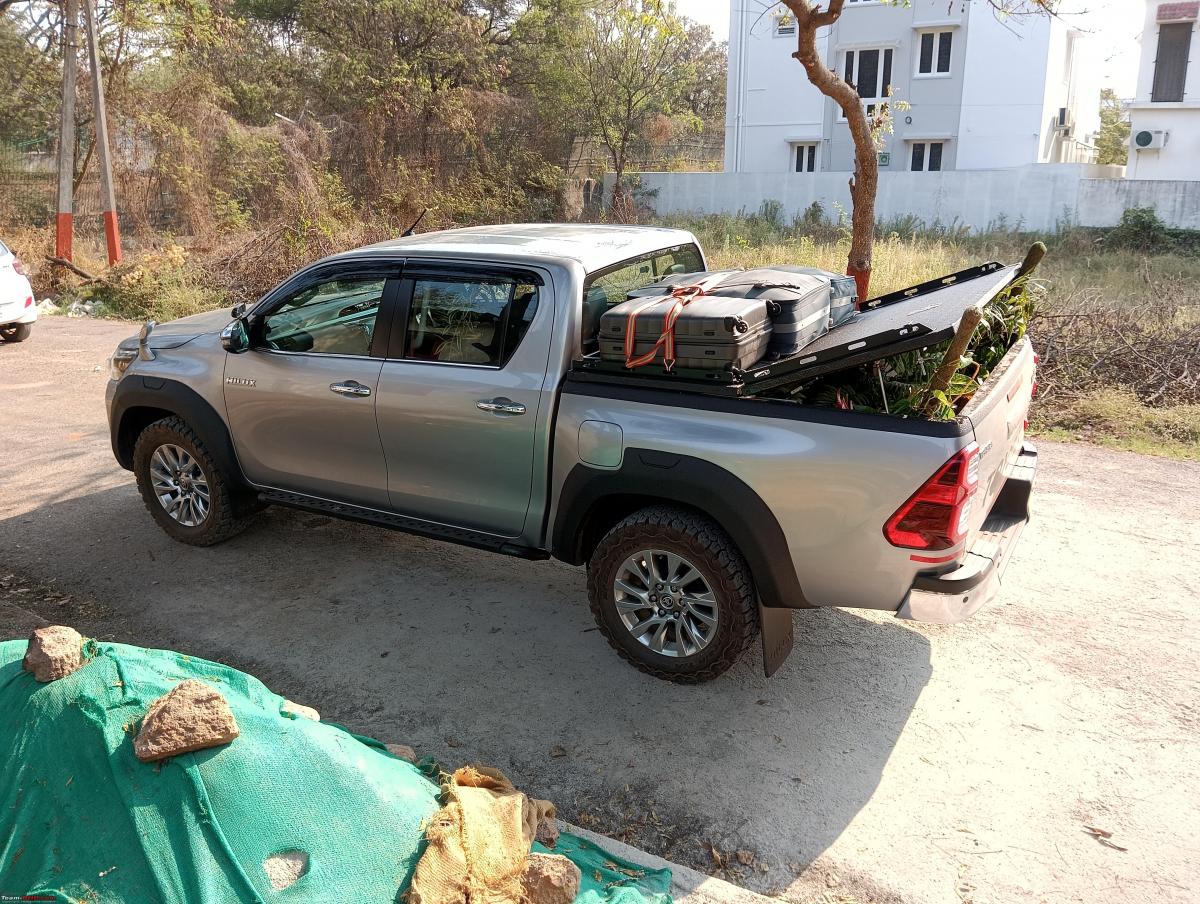 Read BHPian comments for more insights and information.
Source: Read Full Article