The fuel efficiency I got while driving on the highway at 80-100 km/h with the AC on was 18-20 km/l.
BHPian drsarao recently shared this with other enthusiasts.
Driving impressions on my first long road trip in the new XL6 (2022) from Delhi to Tehri.
I decided to go to a hill station relatively less travelled. New Tehri in Uttarakhand is a name I recognized and at the same time, it did not seem to be a very popular tourist destination.
It is about 350 kms from Delhi. My route was Delhi-Ghaziabad-Meerut-Muzaffarnagar-Roorkee-Haridwar-Rishikesh-Narendranagar-Chamba-Tehri. We started at 6 am and reached at 1 pm (7 hours) with a short break at Jhilmil Food Court just short of Muzaffarnagar.
The road was very good throughout with 4 toll road stretches costing a total of Rs 350 one way. I kept to the speed limits – 50-60 kmph in cities and 80-100 kmph on highways. I You-tubed my way to adjusting the seat height-tilt-position and steering wheel tilt-telescope to get the optimum comfort. It paid off ultimately, as I ended the journey without any pains or aches and no fatigue at all.
The long drive enabled me to learn the peculiarities of the new car. I was then more confident about handling it during the return trip and managed to complete it in 6.5 hours – doing up to 120 kmph on some stretches. I did not find any 'safe' stretch of road to try to go beyond 120 kmph.
I had installed a dashcam for video-chronicling the trip (DDPAI Mini 5) and to document any 'events'. I managed to get some good footage of the winding hill roads and the suspension bridge.
I carried a small backpack with emergency tools and maintenance stuff – Jump start battery (70mai), analogue tyre pressure gauge (though my car has TPMS), puncture kit, vacuum cleaner (Bergmann Stunner), WD-40 spray, torch, duct tape, electrical tape, nylon zip ties, aluminium foil, tissue roll, wiper fluid, small microfiber cloth and a larger dusting cloth.
This backpack was stuffed with bubble wrap (for the protection of tools and to create a snug fit in the space to avoid any rattle). I stowed it in an under-the-boot compartment wedged to one side. Fortunately, none of the tools was needed except the dusting cloth and vacuum cleaner! Is anything else essential one needs to carry, maybe a tyre inflator?
Duplicate key was carried by my better half in her handbag. I wrapped it in a quadruple layer of aluminium foil to avoid interference. It worked. Again, the duplicate was not required during the trip.
My observations about the trip and XL6 (not in any particular order)
Engine power
The car for its size is underpowered. I felt constrained, especially while overtaking at speeds above 60 kmph. However, after a few hundred kms of highway driving, I got used to the XL6 'way' of doling-out power and how best to use it. Basically, just do everything in a relaxed manner and planned way without hurry. I was pleasantly surprised by the grunt it gave up to 60 kmph if you just take care to use the accelerator optimally and lovingly! (It is impossible to explain – but easy to learn). I do not overtake above 80 kmph anyway – so it was ok for me. Underpowering is more than compensated for by fuel efficiency.
Transmission & safety
During the hill driving, the automatic transmission with Hill-hold made the whole driving experience totally stress-free – no timing of foot from the brake to the accelerator. Previously, I drove a Manual transmission Innova for 15 years and quite comfortably too, but now I am just in love with AT! Never had the occasion to experience ABS, ESP, brake assist etc. But then these things work in the background – so, even if one of these kicked in, I might not have known it. The warning lights came on only once during the whole trip due to an unreleased handbrake – a rookie mistake I know. Beeps and clicks when you cross 80 kmph are a bit annoying but I don't think it can be disabled.
Smart hybrid does provide some boost when required – you need to learn to coax this out too. Incidentally, I was worried that my lithium battery was not getting fully charged. But on this trip during downhill runs, all 5 bands in the battery indicator turned green (photo below). Auto shut-down of the engine while idling and restarting was quite smooth and seamless.
I used cruise control for some time but am still not comfortable with it yet. I will keep trying.
Driver-side A-pillar obstructs the vision a lot, especially when taking a right turn. I think Innova's A-pillar was narrower/better designed. This is a safety concern with probably no solution, you just have to be mindful of the risk and compensate for it.
Being able to fold-unfold the ORVMs by pushing a button without opening the window is very convenient when negotiating narrow, single-lane traffic in small hill towns with parked vehicles and heavy pedestrian flow. The 360° camera is also a useful tool in tight situations.
Driving comfort
The suspension is on the firmer side, felt more so with just 2 people. Engine noise is minimal except when revving beyond 100 kmph and pedal-to-metal during overtaking (tachometer > 3000). Cabin noise is negligible at speeds < 80 kmph. I kept the windows closed and AC 'on' throughout. Though under-loaded with just 2 passengers, a suitcase and 2 bags, the car was very stable on straight roads and handled cornering at even 50 kmph quite well.
Infotainment
I found the Smart-Play Pro infotainment system good and the 7" screen estate is practically more than enough. An understated, predominantly black-and-white display is less distracting to the driver. Touch controls are very smooth but quite awkward to use for the driver. (Old-style push buttons were much easier to use without taking your eyes off the road) Steering wheel controls are quite useful and convenient. The volume control on the steering is not well-designed and is awkward to use. Bluetooth connection for calls was good.
Android Auto connection was not Wi-Fi but through a USB cable – it always disconnected on the first try during a new trip but was completely stable after the first reconnection. I switch on the car, wait for "Android Auto not connected" message, pull out the USB cable and put it back – that's it. Google maps on the screen was very comfortable for the driver as well as the better half. Since there is only one USB input port, if I wanted to connect a thumb drive filled with songs, the Android Auto has to be disconnected. I will try out a USB hub solution.
Night driving
The headlights threw a good wide arc. I found these LED headlights better than halogens in my previous car. Weather was fine, so I used Fog lights only once for testing in normal use cases – does not make any difference. A Dec/Jan trip will test the effectiveness in Delhi weather.
Fuel efficiency
Highway driving gave 18-20 kmpl consistently with AC always running and 80-100 kmph speeds. City driving gives about 13-15 kmpl. Apparently, I can coax out more as per some of the threads on Team-BHP but I am quite happy with the current figures.
Tehri
The destination was an uncluttered, serene and quiet place with few tourists. It is a huge lake with water sports (motor boat, jetboat, banana boat, jet-ski, parasailing etc). We stayed at GMVN Tehri Lake Eco Huts. The lake also has a unique private floating huts hotel. There is a quaint suspension bridge in Dobra with amazing dynamic lights display during the night – about 17 kms away. Tehri dam is an impressive sight and there is a rope-way close to it crossing the river (Madan Negi rope-way). We also went to Kanatal (45km-1 hour) which is quite touristic with many camping sites for schools and corporates.
Overall, I am very happy with the car. I would recommend it to anyone with a road-trip bug and a calm laid-back style of driving. Even if only 2 people are riding, the driving comfort on long trips is way above the popular compact SUV segment cars – especially for taller people. "Need-for-Speed" types will be disappointed. It is an optimum people mover for 5 persons with their luggage.
Some photos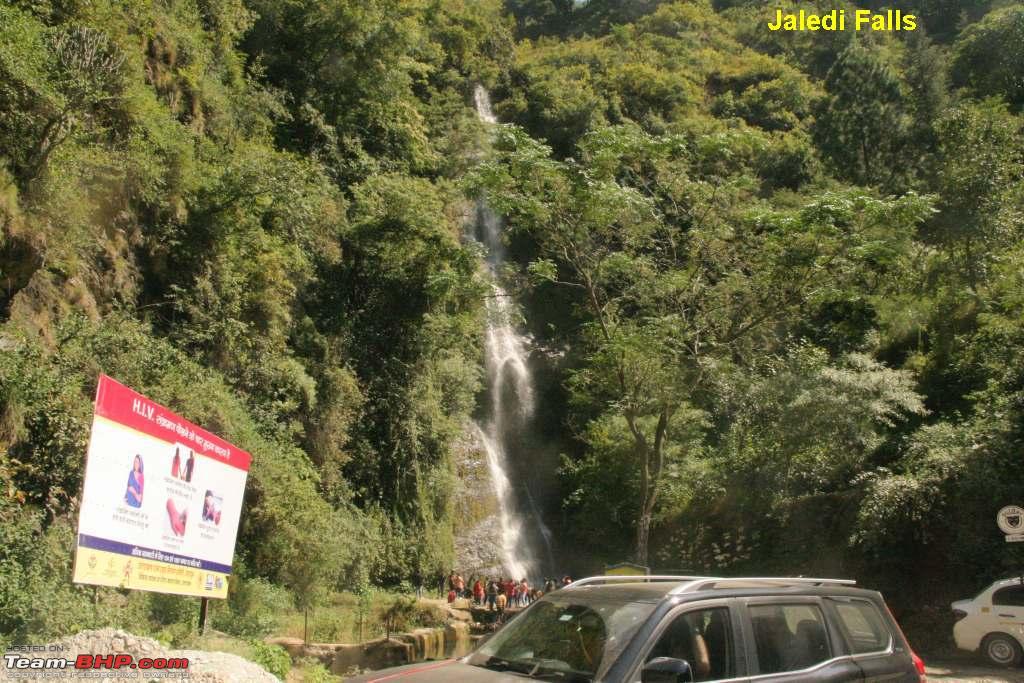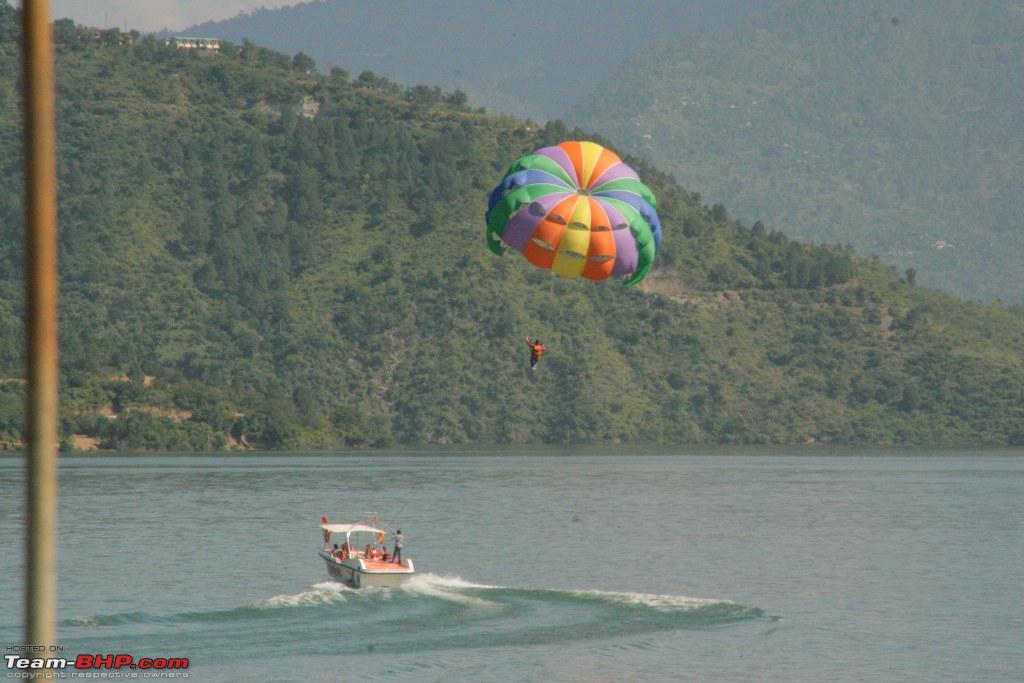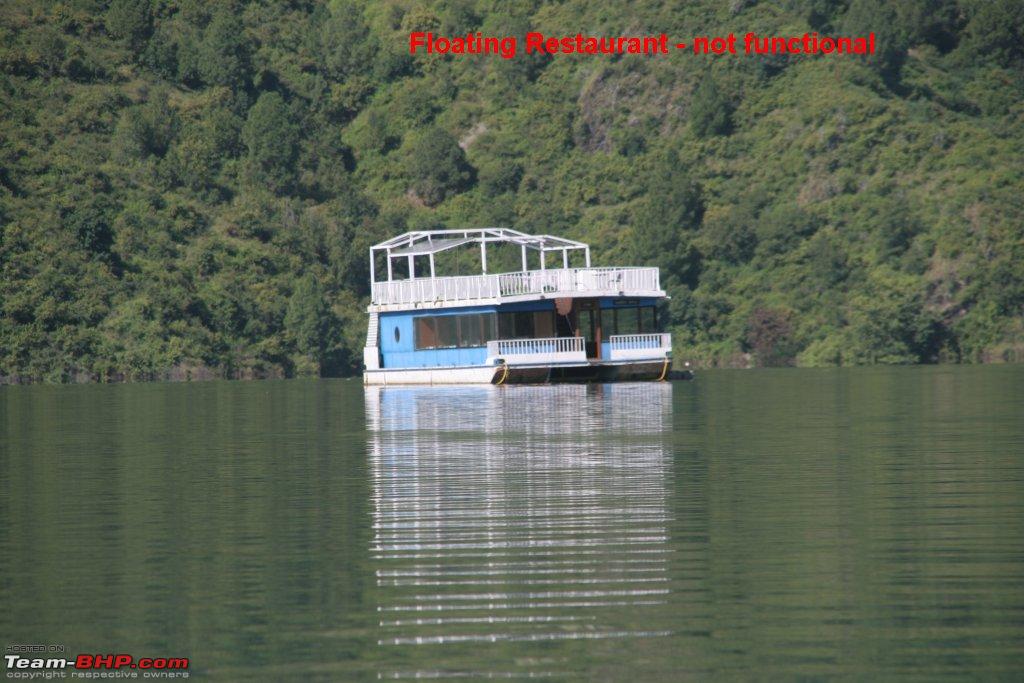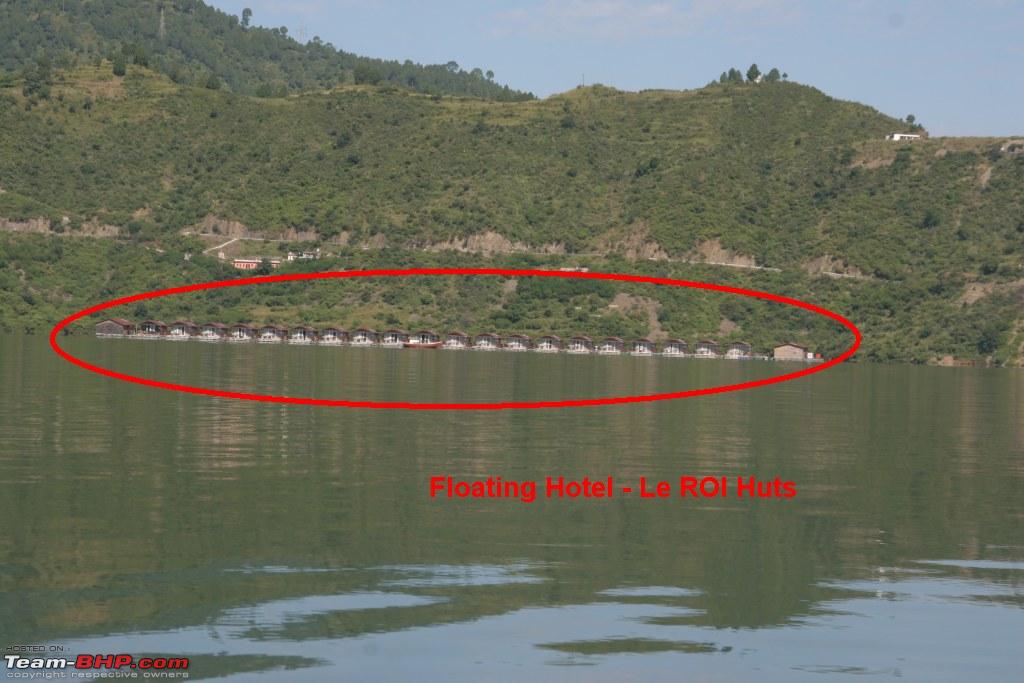 Check out BHPian comments for more insights and information.
Source: Read Full Article