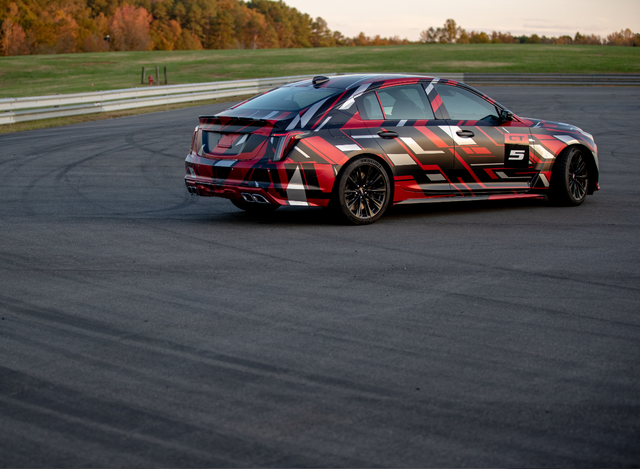 For those shocked at the relatively tame figures from Cadillac's V-Series cars when they made their debuts in 2019, well, high-horsepower Cadillac fanatics are finally getting the hopped up replacement for their aging CTS-V. Or at least they're finally going to see the CT4-V and CT5-V Blackwings during a presentation on February 1.
There is still much to learn about the upcoming Cadillacs, but we do know both will have manual transmissions available. There will be V8-power, too, but we wouldn't be surprised to see that only make its way to the CT5, leaving a twin-turbocharged V6 as the top engine in the CT4-V Blackwing.
We're also unsure about what engine Cadillac will be using. While there is a 4.2-liter V8 dubbed Blackwing, there's a better chance that the upcoming CT5-V will use a 6.2-liter V8. We do expect it to feature impressive numbers and wouldn't be surprised to see it outperform the beloved CTS-V.
Check out the quick teaser:
It seems like all this speculation is ending, and soon. While we doubt all the nitty-gritty details will be made available during the presentation, we're expecting all of the important facts and figures such as engine output and displacement to make their way to the public. If you want a sneak peek, Cadillac says it's going to show a preview of the upcoming Cadillacs during the Rolex 24 on January 30th. Cadillac also notes we can expect the Vs on the road in late summer 2021.
How much hp do you think the Blackwings will be packing? Log in and comment!
Source: Read Full Article