You might be surprised to know that many of these make non car related products as well.
When we hear about car companies like Volkswagen, Tesla, General Motors etc. the first thing that comes to our minds are the cars that these companies make. But you might be surprised to know that many of these make non car related products as well. Here is a list of some products that I have come across. BHPians please add to it.
Volkswagen Sausages
The bestseller product that this German carmaker makes is a sausage. Part number 199 398 500 A, is a closely guarded secret recipe first created in the year 1973. Since then, a select group of employees manufacture it at the Wolfsburg plant. Apart from being served at breakfast and lunch in European company plants, it is also sold to grocery stores under the Volkswagen Originalteil brand. The team makes over 18,000 sausages a day, and since 2010, they have been making a vegetarian option for those who don't prefer to eat meat.
In 2017, Volkswagen made 6.8 million currywursts. They also make a sauce to go with it. 
Source 
Porsche Design's Apha Piano's mPiano
This sleek looking electric piano consists of individually adjustable actuators underneath each of the 88 keys. They can be adjusted for resistance and pitch via an app over Wi-Fi. With four app profiles, this single piano can be 4 instruments at the same time.
This is not the first time that Porsche has been involved with pianos. The Bösendorfer Grand features design by FA Porsche and sound by Bösendorfer. It also retails for around US$ 300,000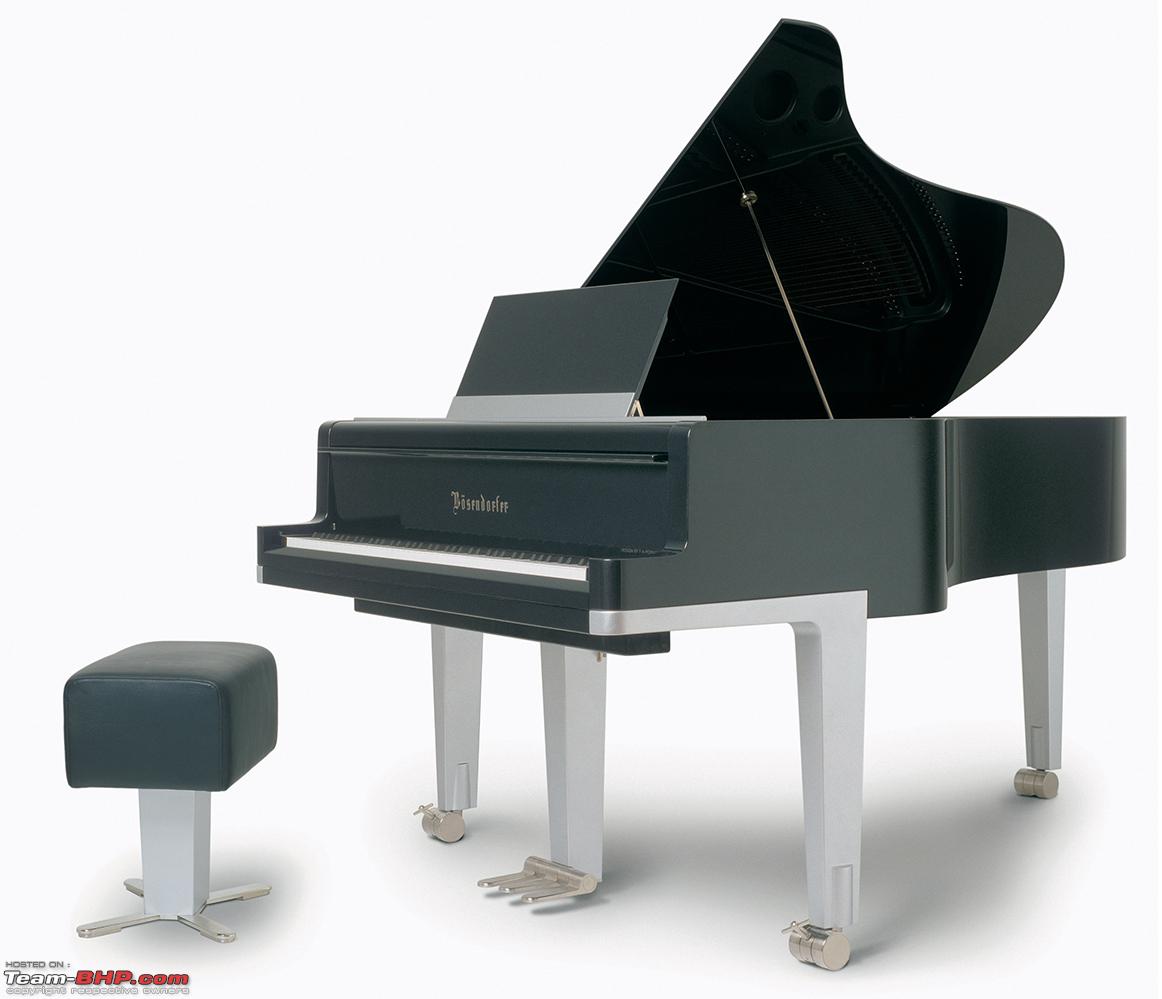 BMW Bobsleds
BMW has been making bobsleds for the USA Olympic team since 2013. They made their debut at the Sochi Winter Olympics and secured 3 medals for the team. The company is now working on an improved version for the 2020 games.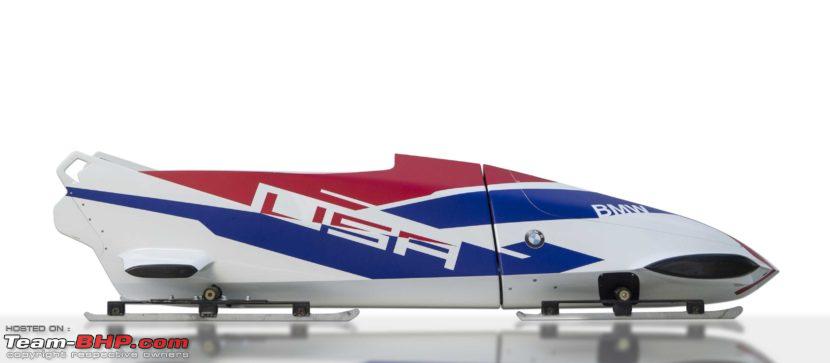 Source 
Toyota Housing
This company was established by the Toyota Motor Corporation to make better Japanese homes. In the last 37 years, the company has sold over 1,00,000 steel-frame houses. Recently, they have started operations in Indonesia as well. More details can be seen at their website.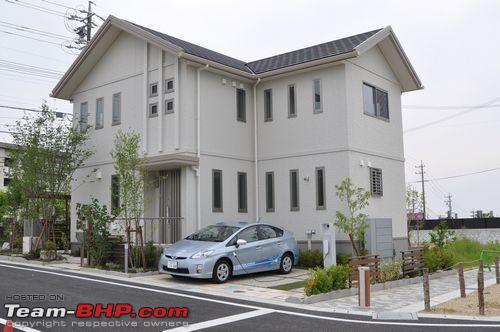 HondaJet
Honda Aircraft Company, a wholly owned subsidiary of the Honda Motor Company has been operational since 2006. The first offering, the HondaJet is a twin-engine 7 seat business aircraft. The company had been looking at developing aircrafts since the late 1980s and early prototypes were tested from 1990-1996. The first proof-of-concept HondaJet flew in 2003 and commercial deliveries commenced in 2015.
However, Honda is not the first carmaker to make planes. Back in the early 1920s, Ford made an all-metal aircraft based on the Fokker F.VIII. 199 units of the aircraft were made. Read more here. 
Source 
Honda Robotics
Honda started the development of robots to aid humans back in 1986. Their first robot E0 was capable of walking by putting one leg before the other. In 2002, the ASIMO was born. It is capable of operating in a human living environment and is people-friendly, and realizes natural, smooth walking closer to how people walk. Today, Honda makes walking assisted devices for people with weak leg muscles, body weight supporting systems and a one-wheel mobility device. Apart from these, they also make a survey robot and a robot arm which can be uses in places too dangerous for humans. 
Source
Peugeot Salt and Pepper mills
French carmaker Peugeot has been making pepper mills long before they made cars. By 1840s, the Peugeot brothers were making coffee grinders and their first pepper mill hit the market in 1874. It is said that the Peugeot were the first pepper mills in the world, but it's not a claim contested by the company. Their first automobile came about only in 1891 – the type 3.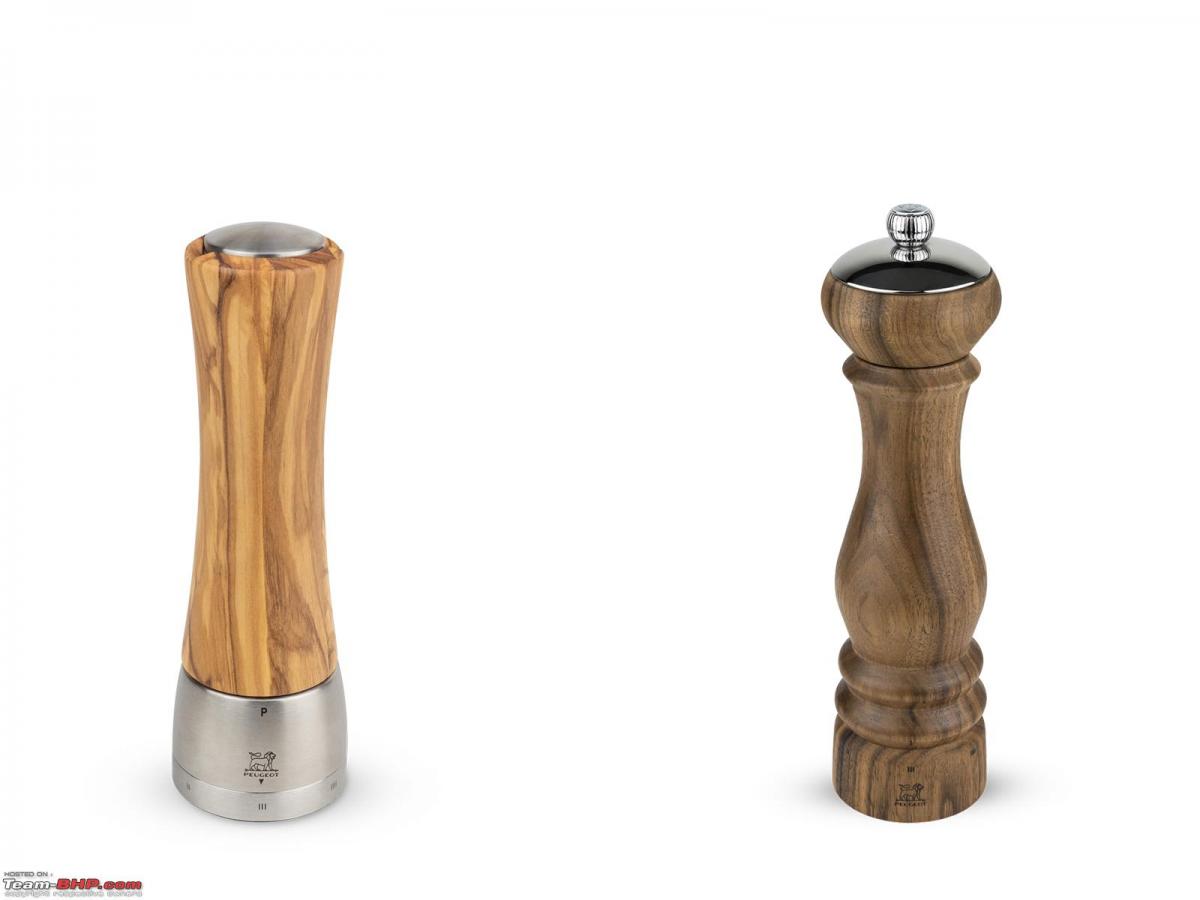 Source
General Motors Bat houses / Duck Nesting boxes
General Motors found that an adhesive – used in the production of the 2015 Corvette – when processed, can serve as a stalactite in artificial bat caves. Artificial stalactites give hibernating bats more surface area from which to hang, thus spreading them out around the cave. This helps in reducing the contraction of white-nose syndrome, a fungus that appears on the bat muzzle and other parts. Over 232 of these have been installed in various places in the USA. Using discarded Chevy Volt battery covers, both the bat houses and the duck boxes have found its way into conservation efforts for endangered species.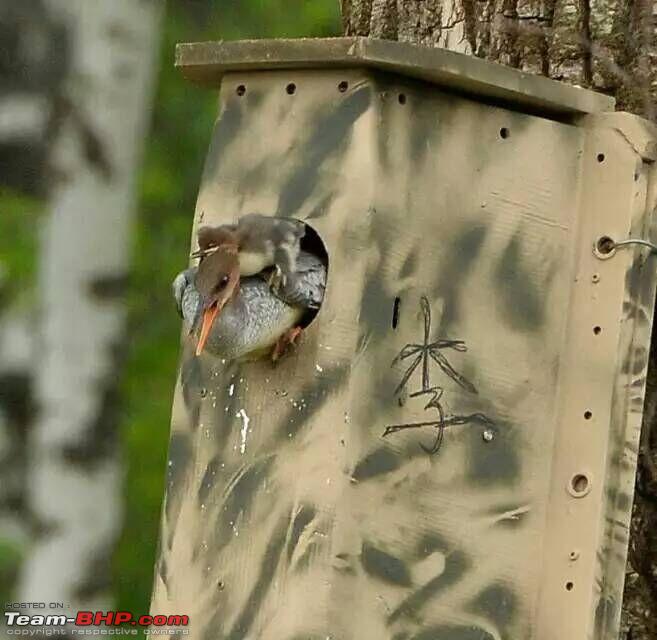 Toyota Sewing machines and Loom
In October 1945, Toyota Motor Co, established a spinning and weaving department to utilize the plant facilities at the Kariya-minami Plant (it used to make electrical components). President Kiichiro Toyoda said that people will always need clothes and the sewing machines were a peace-time industry. Hence, they bear the T logo. Together with automobiles, the sewing machines were a central part of the business at the time of redevelopment. Even today, you can find the modern versions of the Toyota sewing machines available on sale. 
Source 
McLaren in pharmaceutical research and advanced manufacturing
McLaren improved efficiencies at GlaxoSmithKline's toothpaste manufacturing lines. Thanks to the experience of pit stops, McLaren were able to help reduce the changeover time for different products on the same line from 39 minutes to just 15. Both companies are also working on other collaborations. One of them is incorporating McLaren's sensor and telemetry expertise to monitor recovery in stroke victims and people suffering from severe arthritis.
Image Source
Hyundai Trains
Hyundai Motor Group makes high speed trains as well as metro cars. They also run magnetic levitation trains at Seoul's Incheon International Airport. These trains have no derailing risks due to a structure that cover the track. The trains also feature privacy windows, where in the train automatically fogs up the windows when passing houses that are close to the tracks.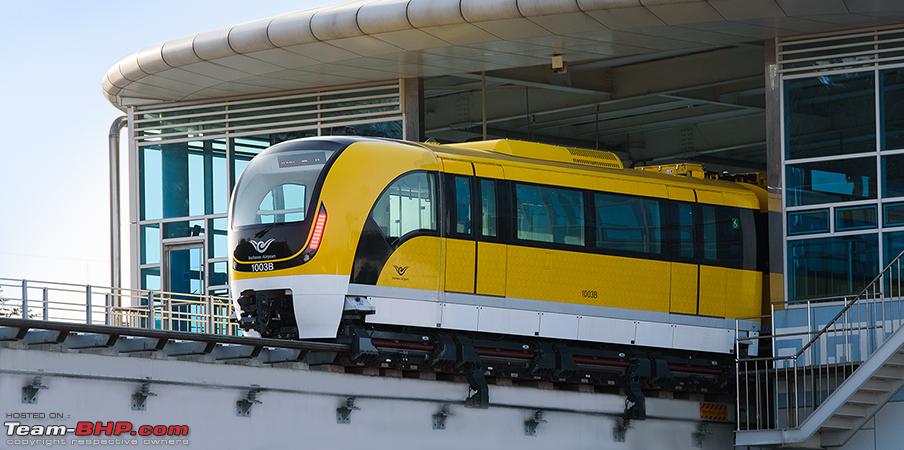 Source
Tesla batteries, solar cells and solar tiles
Apart from making electric vehicles, Tesla also makes products like Powerwall & Powerpack (battery systems for backup / uninterrupted supply), Megapack batteries (large scale battery deployment), solar panels and solar roof tiles.
Source
Source: Read Full Article