As per the service advisor, the average life of the battery is said to be 4 years. Even lesser for BMW X5 & X7.
BHPian el lobo 6061 recently shared this with other enthusiasts.
BMW X1 20d Battery Replacement
X1 20d started giving symptoms of weak battery which included:
DRL flickering at the time of starting the car.
iDrive going blank during cranking.
Not able to start in 1st crank. Happened once.
Tachometer taking 1 second to reach correct rpm.
Longer crank time.
X1 is 4 yrs 3 months old with 40,500 Kms on ODO.
The average life of the battery is said to be 4 yrs as per BMW Service Advisor. Even lesser for BMW X5 & X7.
Costs
New BMW AGM Battery 70 Ah Costs: Rs 35,423
Labor & Reprogramming Costs: Rs, 10,000
Since the car was under BRI, all this was done under the extended warranty, free of cost.
Time taken
2 Days
Since various tests need to be done to get the battery approved by BMW.
If the battery somehow shows up as Non-Genuine on their scan, you can assume an additional day to sort things out. Happened to me.
X1 is back to starting all fine in one go, just like it was on day 1.
How to save costs
The same AGM Varta battery 70 Ah is available with Swastikfab Fabs for Rs 23,200.
Does anyone know how much installation and programming cost from outside?
BMW Joy Rewards
It covers Battery replacement. Offers 14% – 30% discount on parts.
So might work similarly to getting a battery from outside.
BMW Joy Rewards Link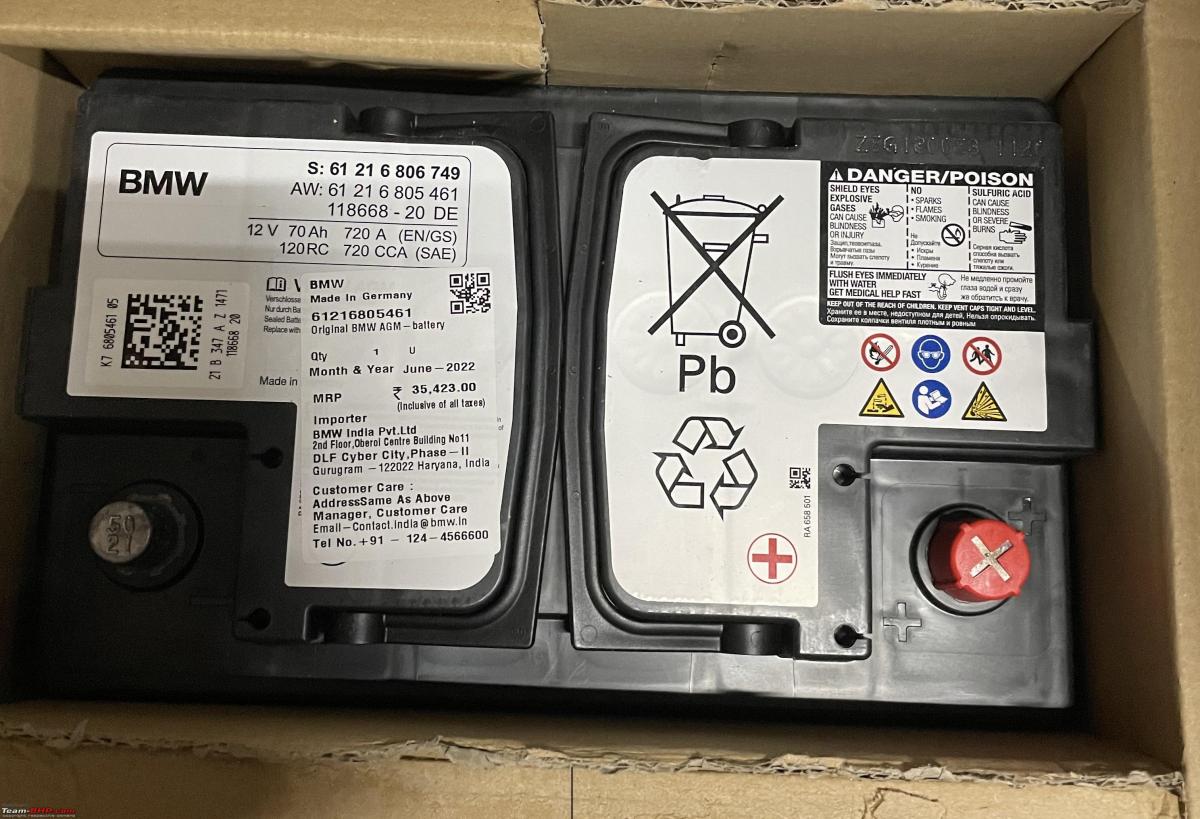 Here's what BHPian itwasntme had to say about the matter:
Hey, I'm not complaining but how did a 4-year-old battery get 100% covered by BRI?

I believe BRI covers one battery replacement within the package period. Didn't know, good to hear this.

On another note, 10K to 'program' a battery sounds ridiculous.

Good discussion here.
Check out BHPian comments for more insights and information.
Source: Read Full Article