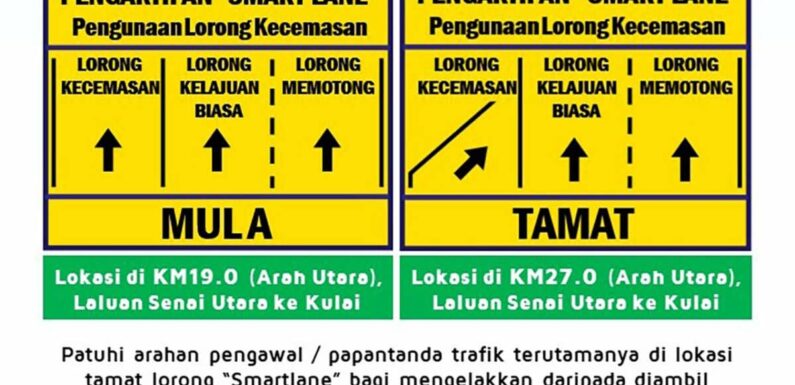 North South Highway users who ply the southern region, take note. PLUS has announced the activation of a Smartlane to smoothen traffic flow and ease congestion during peak hours. The stretch in question is from the Senai Utara interchange to the Kulai interchange in Johor.
It's a northbound stretch from KM19 to KM27, and the Smartlane will be in service from 8am toll 6pm till tomorrow, September 2. The NSE concessionaire says that the Smartlane will be implemented based on current traffic conditions, with the co-operation and monitoring of PDRM and JPJ.
The authorities are also reminding PLUS users that the emergency lanes are not open to normal traffic after the Kulai multi-tier interchange. Come back in when the Smartlane ends.
If you're not aware of what a Smartlane is, basically, it opens up the emergency lane to normal traffic, increasing capacity to ease congestion. The highway operator and PDRM/JPJ are on the same page, so no one will be penalised for doing what's normally illegal. Drive safe and follow the signs and personnel at the location.
Looking to sell your car? Sell it with myTukar.
Source: Read Full Article