The car is in the service centre and my brother is waiting for someone senior to look into the issue.
sachin_cs recently shared this with other BHPians.
It is unfortunate to inform that our new Tata Altroz developed an oil leakage within the first month of ownership and it was repaired under warranty and we were assured that this problem won't resurface in the future. Well two months after the repair, the engine bay is again showing signs of oil leak from the head.
How events unfolded?
A. Car Purchase:sachin_cs recently shared this with other BHPians.
This car belongs to my sister and after a lot of deliberation, we finally went ahead with the Altroz over Freestyle assuming it to be a better product and also we believed that Tata has come a long way in quality control and after-sales service, which we are experiencing now.
We took the delivery of Tata Altroz XT Petrol Midtown Grey on 04th November 2020.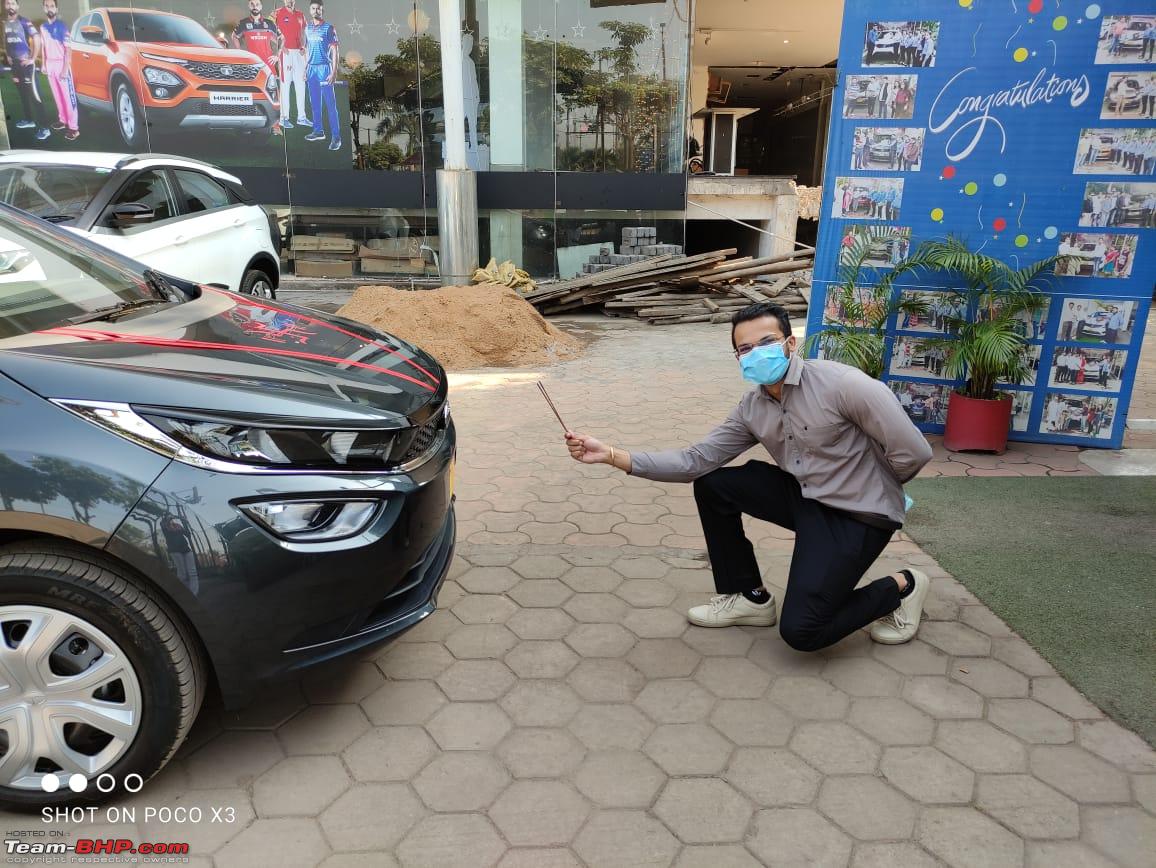 B. First incident:
It was not even a month into the ownership and we observed traces of oil in the engine bay when we were on a trip to our native and immediately we took the car to the service centre on 02nd December 2020 for the checkup and 1st service. I was in talks with the service team throughout the process and they said something of this sort has happened for the first time in Altroz and we will repair it under warranty, which they eventually did and delivered the car on 3rd December, wasting our entire day (keeping our mental agony aside).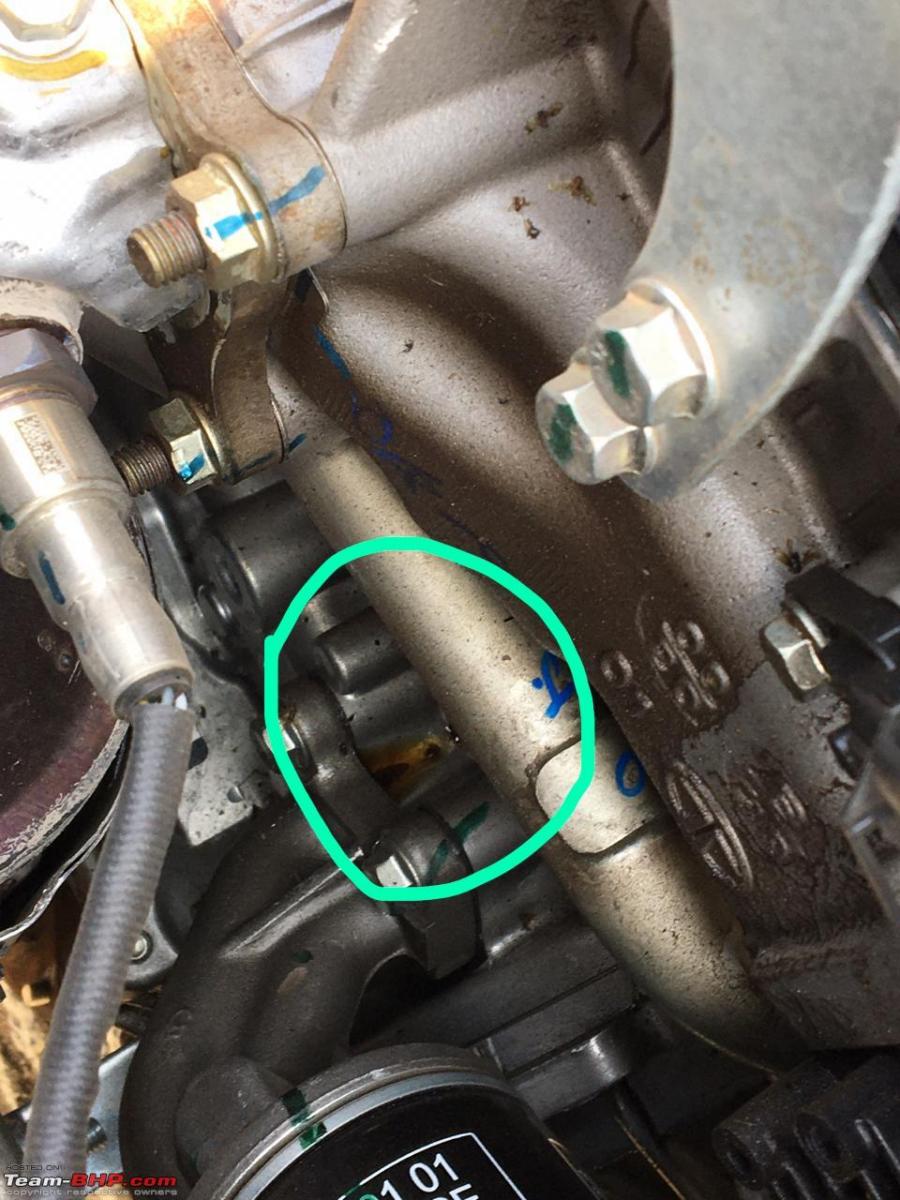 Left with an unusual experience I decided to escalate this issue to Tata motors so that the least they could do is to provide us with an assurance of the reliability of the car in the long run and offer an extended warranty to us to instil confidence in the brand. I wrote a mail to Tata customer care, service manager, regional head and shared with them all the details of the ordeal & the pictures of the same. I had numerous discussions with the service manager and regional head as well over the phone and they assured me that it was just a simple defect in O-ring and nothing else, to which I asked them to provide me in writing and they sent me a mail with the assurity. However, they refused to entertain any provision of extending the warranty.
The Repair Inovice: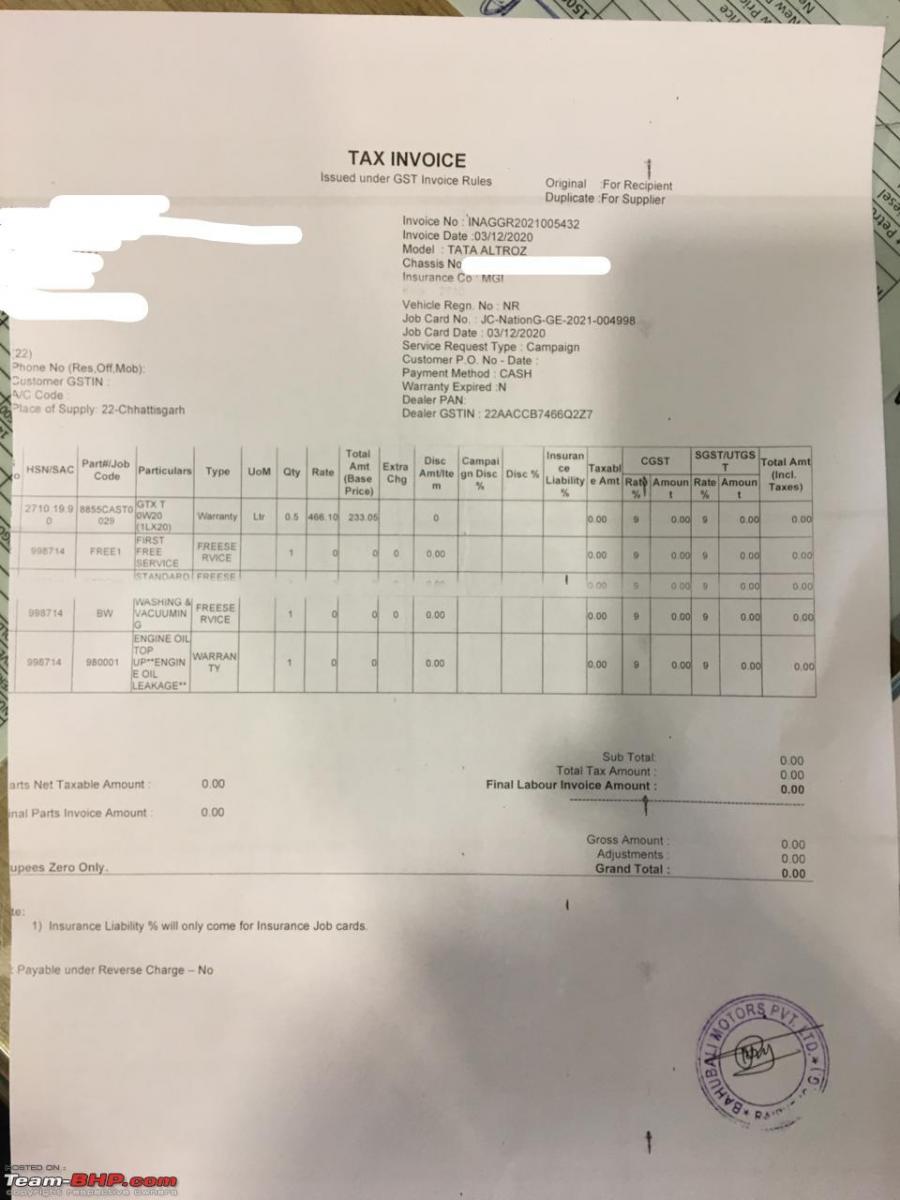 Mail sent by me:
Their reply:

C. 2nd incident:
The oil leak again resurfaced from the engine head and it is hardly two months since the last repair. As of 17th February 2021 13:30, while writing this post, the car is in the service centre and my brother is waiting for someone senior to look into the issue.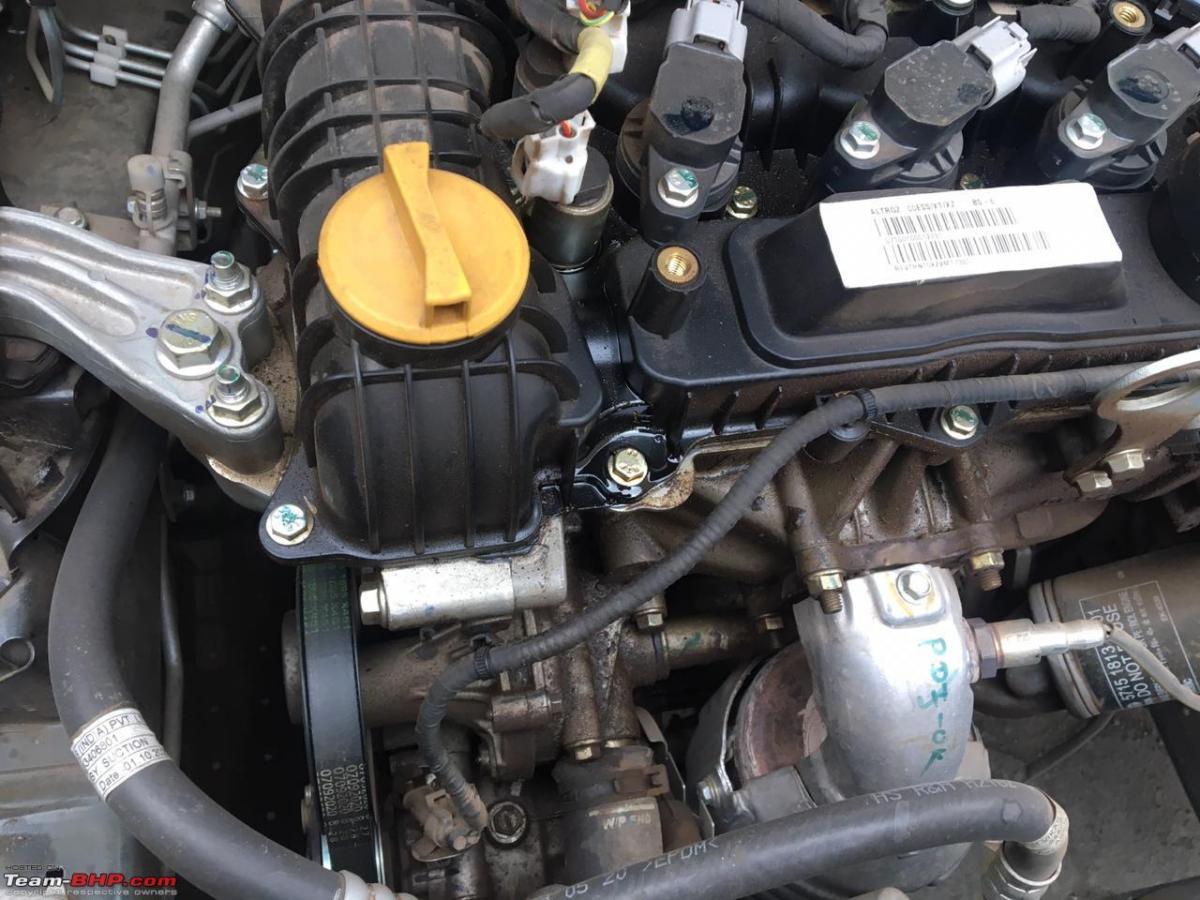 D. My thoughts:
It is beyond our comprehension that how could Tata even manage to roll off a car from the assembly line without a quality check
When the problem was reported for the first time, they should have thoroughly checked the car
After spending ~8L, is this what we are entitled to?
My sister is an inspector, my brother is an architect, we have our own professional lives and we just cannot waste our time running after car repairs
No pickup or drop-off service was offered to us
As mentioned, the last time they refused to offer extended warranty and I don't know what they have to say this time
We, as a customer, have lost trust in the Tata brand. How do we restore the confidence that we can go on long trips in the car and nothing would happen to it?
It's not even 4 months into the ownership and the car has visited the service centre twice. How I would be assured that the car would remain reliable in the long run, lets say 5 years down the line?
I was about to post this issue in the Team-BHP during the first incident itself, but since I was assured that nothing would happen I decided to let it go since we really liked the car & were hopeful that it won't repeat. Boy, I was proved so wrong
The odometer stands at a mere 7766 km
Tata owes an explanation to us!
We have started getting a feeling that we were delivered a lemon
E. Timeline:
Car was purchased on 04th November 2020 from National Garage Raipur
Three weeks into the ownership and oil leakage was first observed
Car was sent to the service centre on 02nd December
Car was delivered on 3rd December after warranty repair
February second week, 2021 – oil leakage was again observed
Car is with service centre – 17th February 2021
Dear BHPians, looking forward to your suggestions and input on the matter.
Check out BHPian comments for more insights and information.
Source: Read Full Article