Took it out on a 650 km road trip, involving some highway riding, lots of twisties and a bit of off-roading.
BHPian madhukar_n recently shared this with other enthusiasts.
Took delivery of the Suzuki V-Strom SX on 4th June. I got it in Sapthagiri Suzuki and they had organised an event in Tribal adventure for the delivery and also for people to test ride the bike. I guess they had invited a few riding clubs too. The event was good I suppose, I just took delivery of the bike and rode it back home.
These last 2 weekends I had taken it for rides. The last weekend was a 650 km ride involving lots of twists, some off-road, highways, and a ride in rain & mud because of the rain. My opinion on the bike so far:
Finished 1000 km and given for service.
So far only addition is a Givi top box. During the service, I asked to install the crash guard.
And above all, for some reason, this bike catches the eye more than my Bonnie (probably the yellow).
Update: The total bill was Rs 2180, out of that Rs 750 was for the crash bar and 350 for the tank protection sticker.
Here are some of the photos.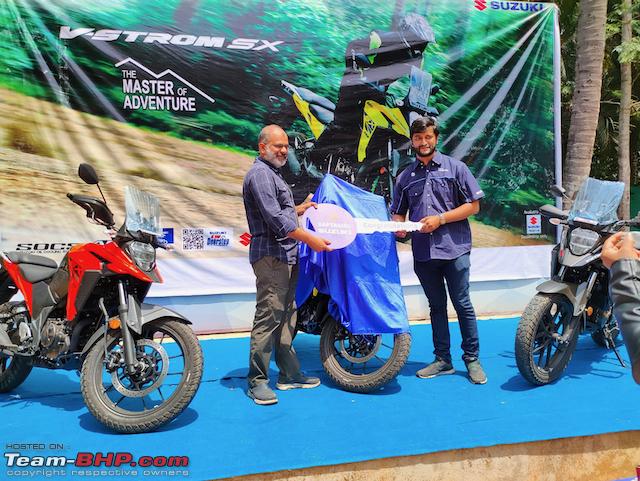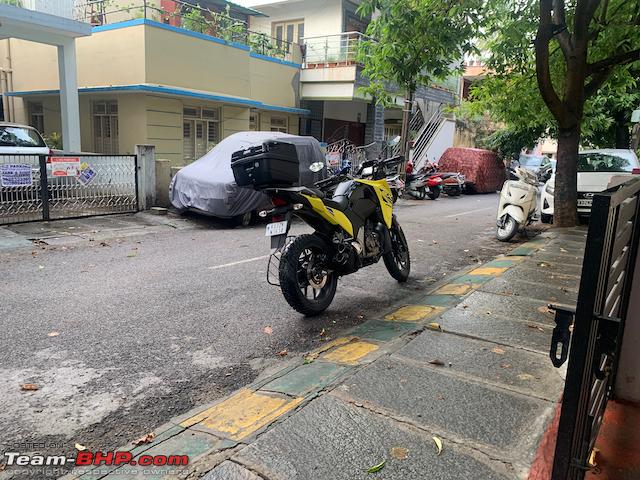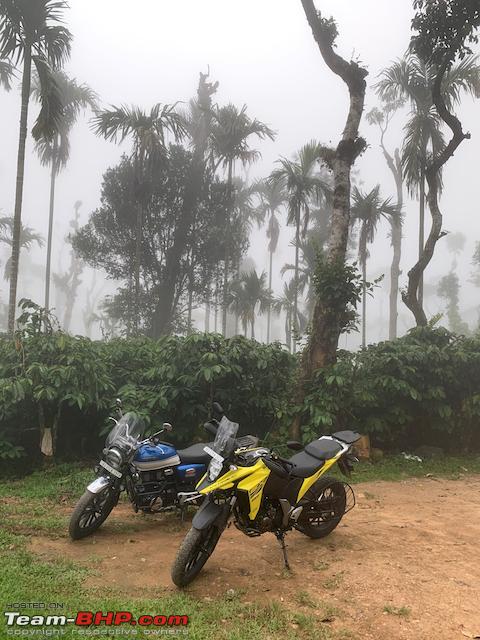 Check out BHPian comments for more insights and information.
Source: Read Full Article