Overall completely satisfied with the job done, that too for the bare minimum.
BHPian SILVER-ARROW recently shared this with other enthusiasts.
The odometer needle ticked past 1,10,000 just a few days back. Since the last servicing, the car had run approximately 7000 km which included multiple outstation trips to Solapur, Pune, Raigad, and Goa in addition to daily runs between home and the office.
The clutch had started to feel a little bit hard, but there was no slippage of gears. Suspension seemed to have got a bit hard and even small potholes were more audible inside the cabin. Other than this everything was in perfectly working condition.
List of activities identified for the servicing/check.
Engine Mount Checking.
Battery Check.
Drive Belt check.
Clutch Plate
Spark Plug check
Engine Oil change. (5W30 Grade)
Brake fluid replacement
AC cooling check.
Rear Suspension Struts and rubber mounts
Link Rods
Alternator Check
Had a word with Joshy Krishnan (Trusted Advisor) and took the car to Shiva Bhai for a quick check and spin on 20th July. He was of the opinion that the clutch was ok and may easily last for another 15-20k easily. Once a doubt is planted in our mind, it's very difficult to acknowledge and heed to advise of experts, hence I wasn't totally convinced by his feedback. Looking at my apprehension, he told me that if the clutch change is required, better if we get the original OEM part from Honda, instead of going for an aftermarket clutch, as per him the aftermarket clutch will do the job well, but won't be able to satisfy me and my mind after being used to the Honda Clutch for past 1.1 lac Kms.
Front suspensions were ok, however, the left rear suspension had a slight leak and was recommended to be replaced. It was decided to replace both rear suspensions.
A quick check was done for the other Jobs. The car was found to be in top shape except for AC cooling. Decided to top up the gas and check.
It is difficult to lay hands on OEM Honda Parts these days. Tried multiple channels but was left disappointed. Checked with HASS for over-the-counter parts, which they straight away refused. Parts were also not available on Boodmo, and the retailers who had the parts with them were charging double the premium for parts. A typical Honda clutch costs about 4000 Rs commanding a price of Rs 7800.
Fortunately, none of the parts needed immediate replacement except for the Shock absorbers which were sourced from after-market.
Reached Garage on 21st July Morning. As all the checks had been done the previous day, it was clearly identified what jobs were needed. Mechanics were briefed and they got into action within a few minutes. Big corporates can take a lesson in time management from such small FNGs who have to service multiple cars in a day to ensure they lay bread on the tables of their family.
Had gone in for 0W40 Mobil grade of oil during the previous service. However, decided to stick to the manufacturer-recommended 5W30 grade this time around.
Complete servicing took barely 3 hours including replacement of the Rear Shocks.
Engine Mount Checking was Good no extra care was needed.
The battery was in sound condition. No replacement is needed.
Drive Belt check. Ok at present, will try to source HASS from Boodmo once the part is available.
The clutch Plate shall last for another 15k. Will source one from Boodmo before the next round of servicing.
Spark Plug was found ok. There was no drop in fuel economy and no engine misfiring.
Motul (5W30 Grade) Engine Oil.
The brake fluid was topped up.
Gas top-up to increase AC cooling.
The rear Suspension Struts and rubber mounts changed.
The alternator was found ok.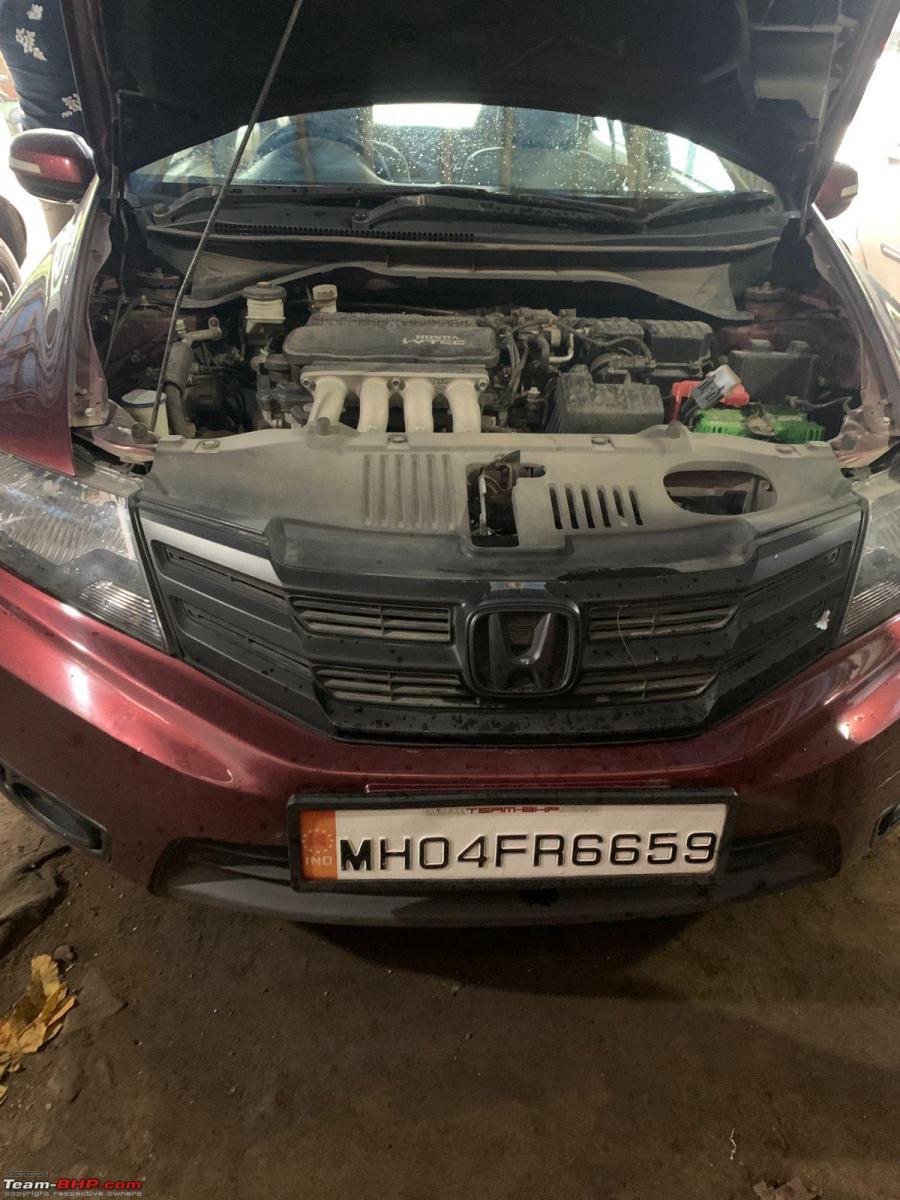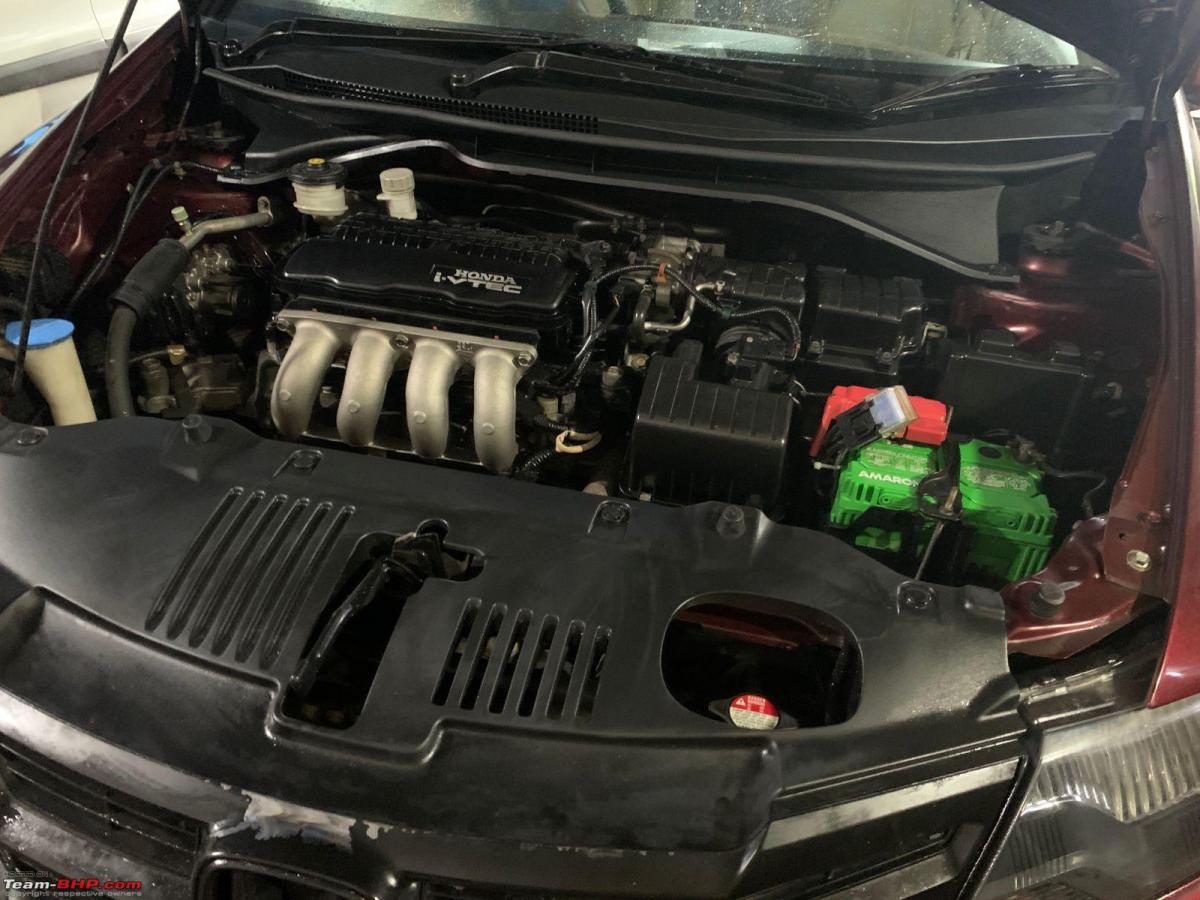 Overall completely satisfied with the job done that too for the bare minimum which was required against the exhaustive list that was penned down by me.
FNGs are definitely a place to get your cars nurtured if you get the correct person who knows his trades well and is a master of his craft without burning a big hole in the wallet.
Car ready and raring to munch more miles in the year ahead.
Check out BHPian comments for more insights and information.
Source: Read Full Article