When the SUV went over the rainwater puddles at about 110-120 km/h, I experienced aquaplaning. At one point, the car almost skidded & hit the median.
BHPian abirnale recently shared this with other enthusiasts.
So finally, I had an opportunity to drive the car out of state to my native – a longish 700km drive! The good part of this was the fantastic NH48 stretch between Tumkur to Belgaum. The rains accompanied us all the way up to Dharwad. Even when it was pouring on the road, we were able to maintain easy 100km cruise control! Looking around, it seems like this year, summer was very short – greeneries already all around.
We clicked many pictures of the car, enjoyed the good music and great drive. Some pictures from this drive and a few from earlier.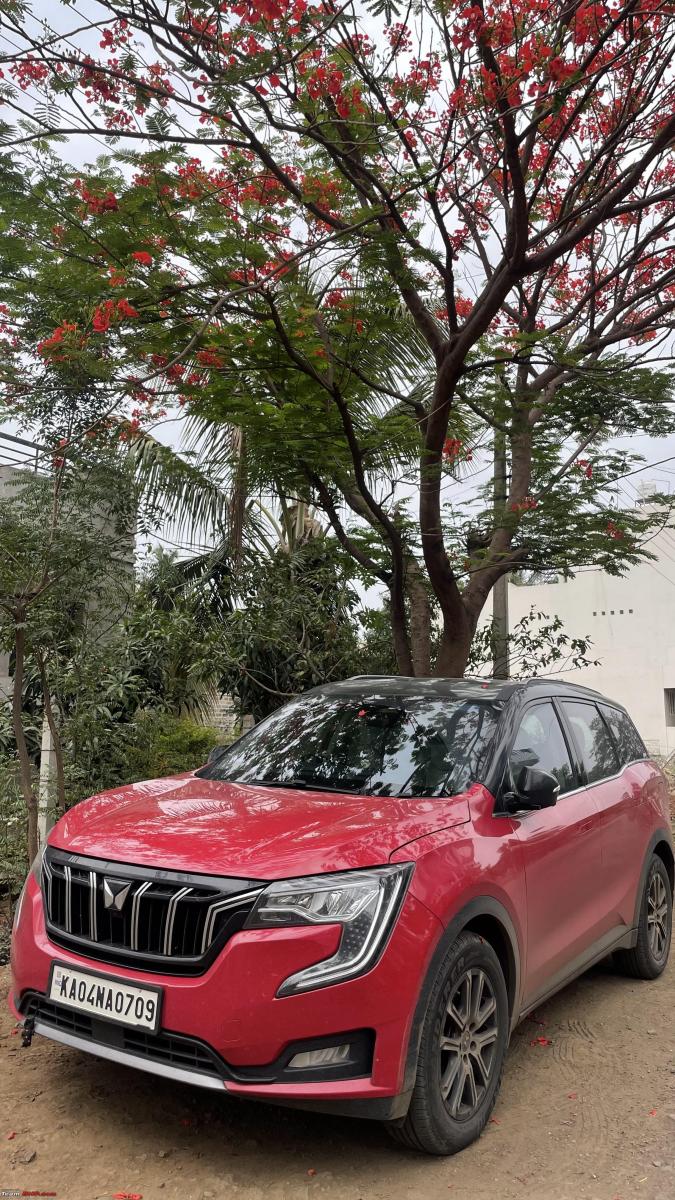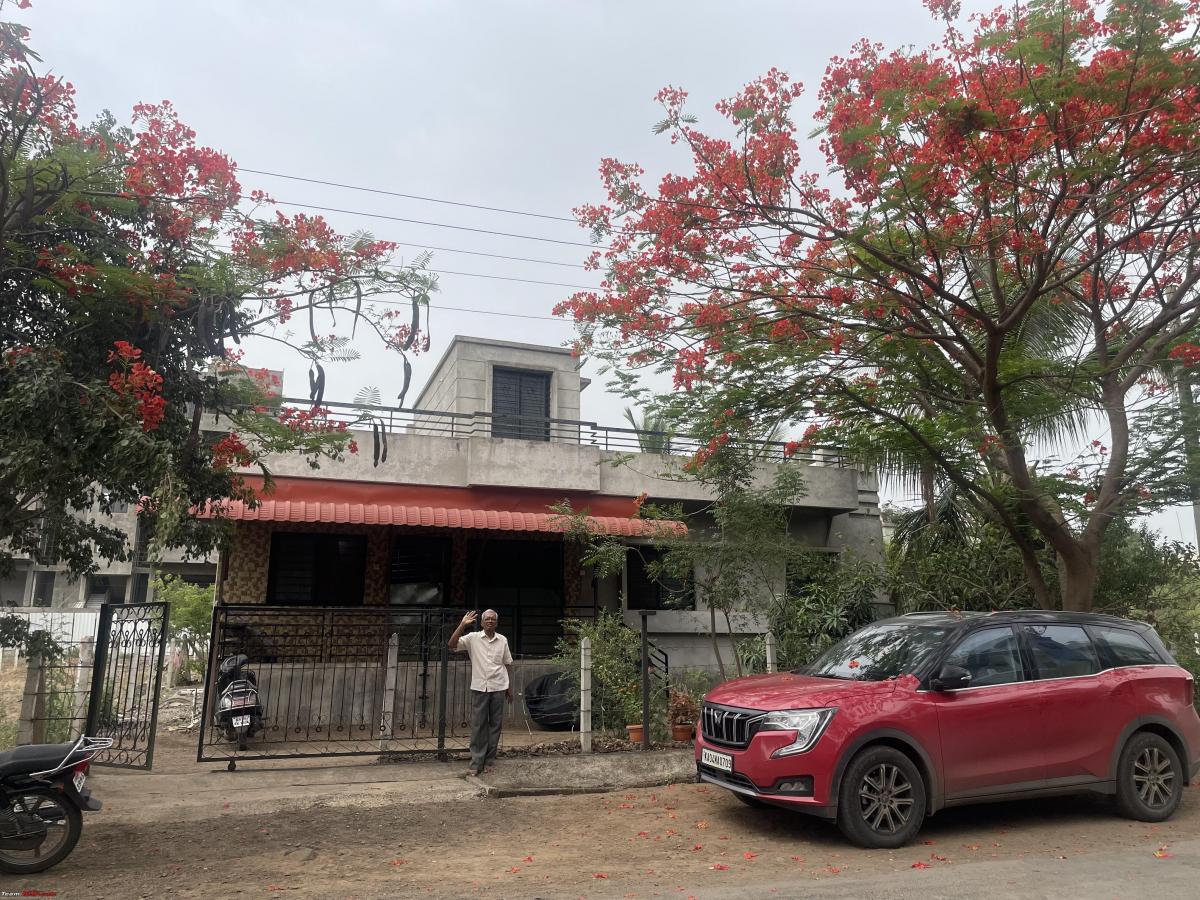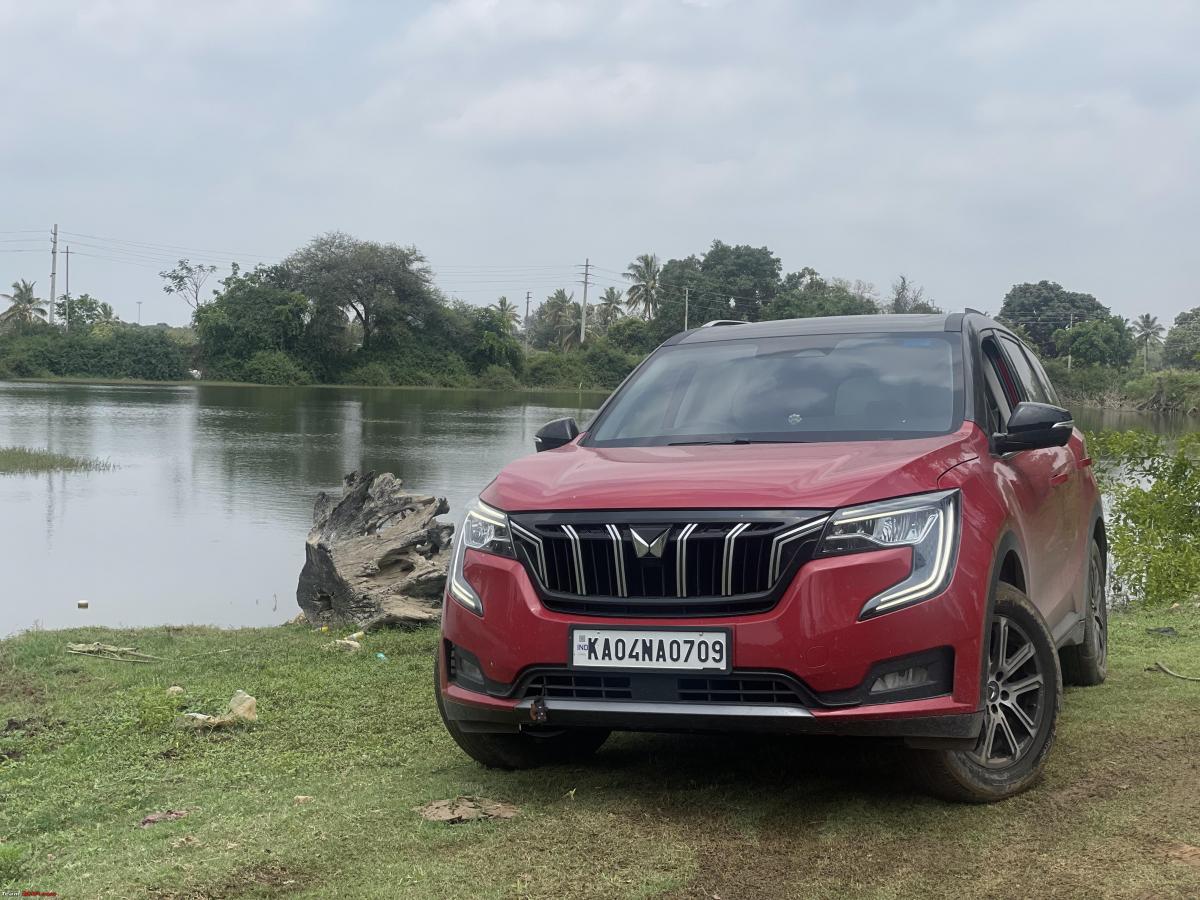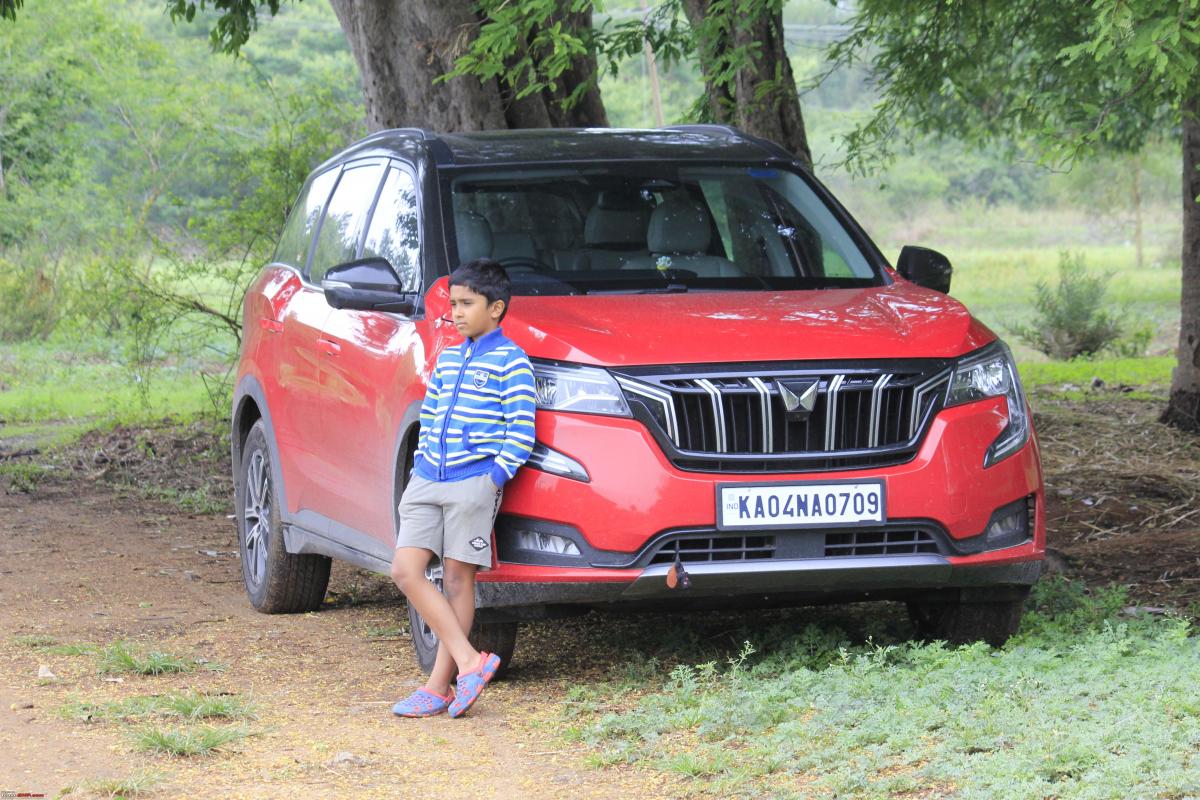 I have observed this AWD widget showing the rear wheel having some min power even at highway cruising speeds too: contrary to what I expected (AWD is only when the speeds are below 80kmph, else it's pure FWD all the time).
The car now stands at 9100kms, by the time I am back in BLR, it would be around 10,500 and should be well within the range of the second service too.
By the way, the observation from the onward drive in rain are listed below:
The MRF Wanderer tires aren't as great as I thought. Especially the wet grip part of it. On the six-lane smooth highway, there were a few puddles on the innermost fast lane. When the car went over them at about 110-120kmph speeds, I experienced the clear aquaplaning. So much so that, at one point the car almost skid and was to hit the median. Since the speeds were not very high, I was able to steer and not end up hitting the curb. I think these tires aren't anywhere close to the Yokos I had or Michelin for sure. I definitely want to replace these sooner with something that is grippy on highways as well as good for mild offroading.
The Auto-sensing wipers do their job perfectly well. Unlike the old car where the auto mode used to get reset after every power recycling, this one holds the settings. The reason is that in the XUV7OO, the auto wiper is a left side stalk position and not any soft button. That is a good change from the earlier car. The speed at which it wipes the windshield is good too. And this time, the rear wiper has normal and INT mode. The old car had just ON or OFF – you got the angry wipe actions or just stand still!
In the rain, as the muck and dirt get tossed around, the 360 cameras get dirty and the visibility gets impacted. The SVS doesn't help unless you get down and clean the cameras. The SVS is also not as great as I thought for the night time. The headlights, cameras are all slightly dirty to throw light and catch the light to show on the console. Result – very poor view all around in an unlit area. I had challenges in reversing the car on our narrow village roads at night. I think I need to make sure that even slight dust or dirt in the camera is promptly cleaned. I was hoping for better camera covers/glass that repels some level of dust or dirt. Asking for the headlight washers is too much to ask for I guess 🙁
The door pockets have umbrella storing holes – they are truly useless. Neither they have an ergonomic placement to use nor large enough to hold the regular short stalk umbrellas. The best is to use the ladies handbag umbrella whose stalk is less than 10 inches (overall less than a ft height).
The white interiors get dirty very fast, especially with our village soil and rain and mud. They can be cleaned up easily too but while they are dirty, they just look a real eyesore in the cabin. I can't force my family to every time clean their feet, hands and then enter the cabin. Never if it's raining…
Mahindra has a lot of such nuisance "features" in the car – which presumably are features but at least I, as a user, don't use them the way they have been designed to be used. Maybe I am spoiled with the ability to customise things on my smartphone and this isn't a smartphone!
Anyway, more to come as we continue our drives – this year's monsoon would be great fun!
Here's what BHPian Dr.AD had to say about the matter:
Nice pictures and great to see you enjoying this car. 10,500 km in such a short time is quite amazing. You are doing full justice to this car and that is great to see.

The car looks nice in every picture. Looking forward to seeing more of your trip updates in future and also driving together on some monsoon drives that we have been talking about.

Glad to hear that you recovered quickly from this aquaplaning incidence and it was all fine.

However, I would suggest driving slower when you see water puddles on the highway. Regardless of which tyres you have, 110-120 km/h is way too risky when driving through puddles, and is very likely to result in aquaplaning even if you had Yokos or Michelins that you mentioned about.

Based on the facts mentioned in the Wikipedia article on aquaplaning, for 35psi tyre pressure, aquaplaning speed is 61mph, which is about 98kmph. If you assume the tyre pressure to be slightly lesser than 35psi, then this speed further decreases.

n short, about 100km/h is the speed at which aquaplaning will happen in our typical cars (with tyre pressures around 35psi) regardless of which tyres you are running. Of course, better and newer tyres will reduce this probability compared to older, balder or in general poorly designed tyres. However, even with new tyres with deep treads, the aquaplaning possibility is real and very high if you hit a puddle at speeds above 100km/h.

I generally slow down to 80km/h when I see water puddles on a highway. Anything more than that is just risky when there is water on the road.
Here's what BHPian Sandegov had to say about the matter:
My understanding of the AWD implementation in XUV 700 – 80kmph limit is only for the AWD lock engaged via the dedicated switch (with fixed torque distribution), AWD lock should get disengaged and get into auto mode at speeds > 80kmph. Additionally once disengaged, within a drive, the AWD lock does not get engaged back automatically when speeds reduce below 80kmph.

In the default auto mode, the AWD should be available across all speeds – as confirmed in your observations. And I am assuming/expecting this should translate to better grip and handling at cruising speeds.

I am yet to get my hands on my AWD, so my above understanding is all from YouTube+your earlier answers to my queries.
Check out BHPian comments for more insights and information.
Source: Read Full Article