I usually wash my car once a month & get it properly waxed thrice a year.
BHPian shauryadabas recently shared this with other enthusiasts.
Here are some pics with further details of my Mazda 6
I wish someday my life goes from Red to Green but right now, I am super satisfied with my Mazda.
Washed and waxed (I usually wash it once a month and wax it thrice a year, let me know if this schedule makes sense)
The car has been serviced recently and following are the updates:
Oil and filter change: 70USD (Parts and Labor)
Front brake pads replacement: 200USD (Parts and Labor)
Spark plugs replacement (4no.s): 260USD (Parts and Labor)
Cabin air filter: 20USD (Mazda was quoting a 70USD for parts and labor but I bought an OEM filter online and replaced it myself)
Wheel balancing, alignment and rotation (60USD Total)
Engine is running silky smooth; I wish it continues like this forever!
More pics along with my observations
Leatherette seats are comfy and hold you well in corners. I like this Beige/Black combination, looks much better than complete Beige IMO.
I like the widely adjustable driving position and the small/big storage spaces provided all around. I feel the central armrest is placed very far back though.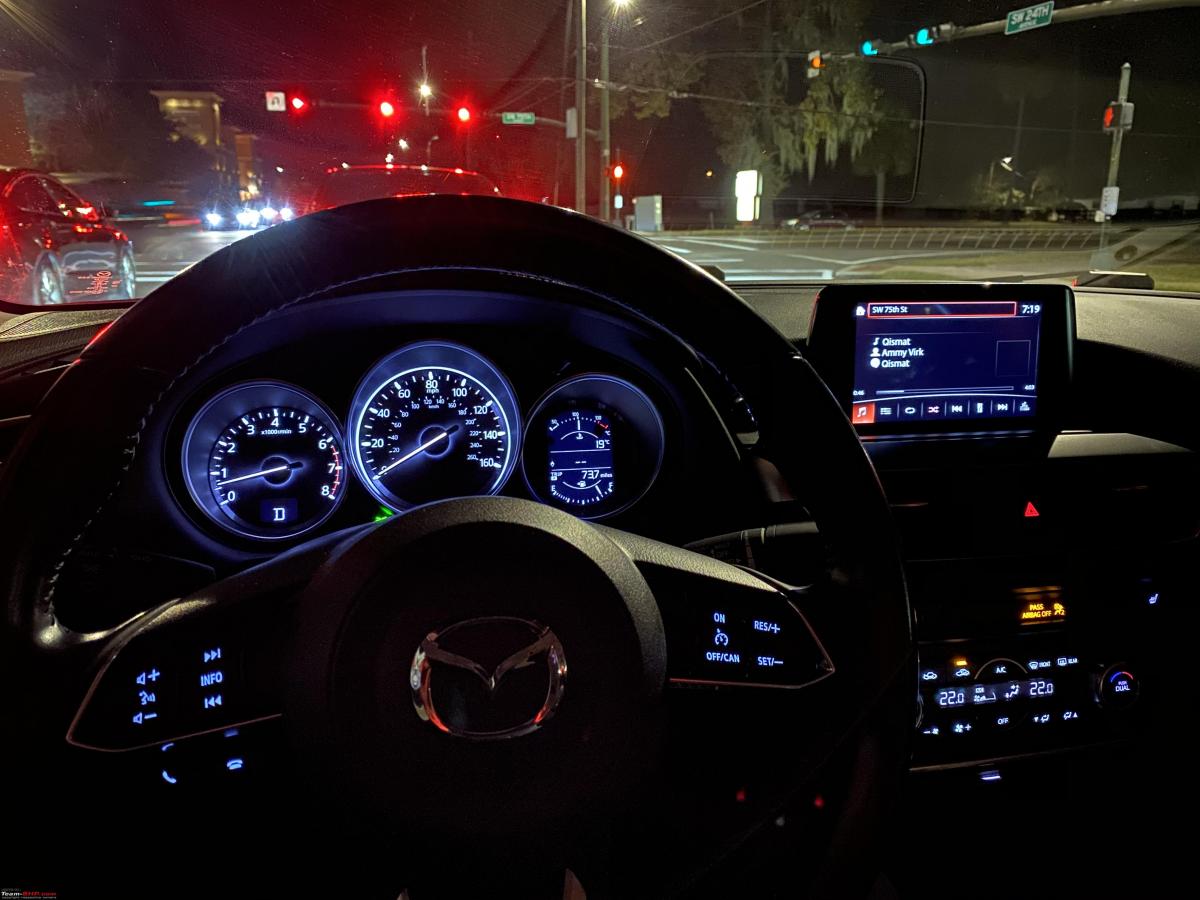 I am not sure why maximum cars sold in the US (except the luxury brands) are NOT equipped with auto-folding wing mirrors.
Believe me or not, this is not intentional. The bonnet reveals this ghost-like design whenever there is lots of humidity and the engine is hot.
Reverse Cam resolution is crisp. Guidelines don't move with steering though.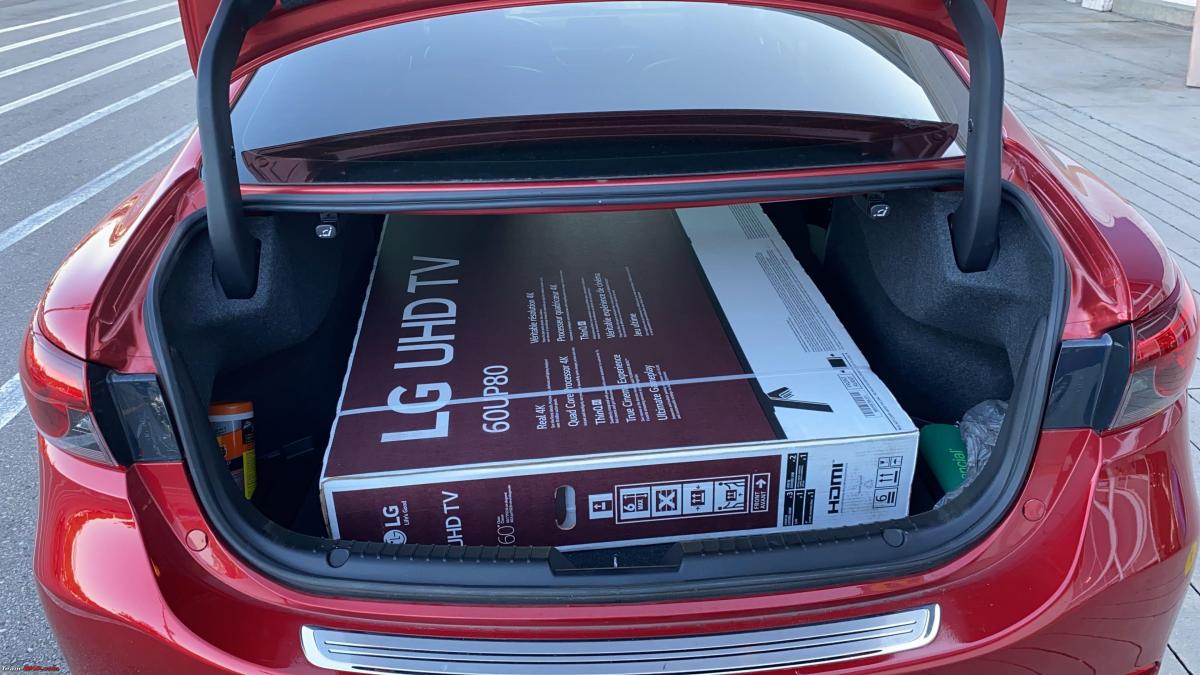 60-inch TV with box. No worries. Rear seats fold easily with just a pull of levers visible in pic.
Sunvisor mirror and light mechanism is near perfect. Doesn't blind you and you can actually see your face.
Door lights also act as puddle lamps. Door pockets are of decent size.
This key design is common to 2017 Mazda's model range.
I have this weird habit where I park my car next to most fancy cars in the parking lots.
Recent trip to Charleston, SC
Zoom Zoom Mazda!
Check out BHPian comments for more insights and information.
Source: Read Full Article