I have driven both Jeep compass & MG Hector (in my friend circle) & I feel that Tata has got the best out of this engine.
BHPian ambujlal recently shared this with other enthusiasts.
Do people buy cars on an impulse? I don't know, maybe they do but I haven't come across any till now. Did I buy a car on an impulse? Heck, yes! Do I regret it? Absolutely not, when I remember that moment, the only thing that comes to my face is a smile.
Rewind to the end of January 2022 when a mild third covid wave was doing rounds, on a lazy afternoon a thought crossed my mind to travel to North India when the school shuts down for summer vacation. It has been 2 years of sitting at home with only a few nearby trips around Bangalore. Nothing that throws some challenge. The idea was kept in front of the home ministry (HM) and sports ministry (the little girl in the house). The home ministry gave a "hmm" while the sports ministry came up with "woohooo". The "hmm" is a 50-50% chance! A question (from HM) was thrown – would you be able to drive that far, it's been years since we did a cross-country trip. The answer was, that if we could do it in our first car (Indigo CS), why not in TUV300! The home ministry said, "dekh lo", you have to drive!
That "dekh lo" started a chain of thought and the road trip research started. The conclusion was that the roads are fantastic (Bangalore – Nagpur- Agra route) except for some bad traffic after Jhansi. Something triggered in mind, do I really want to do all this clutch-gear thing for this round trip? Can TUV do non-stop high speeds?
Mind: What? You are thinking of changing your absolutely trouble-free, 5-year-old, mint-condition car on a whim of a road trip?
Heart: mmm, yah, maybe. No, you are right, we should not! Or maybe yes! Shall we ask the home and sports ministry?
Mind: You have lost it, thinking of asking them? You are bored on a Saturday afternoon, go get some sleep, and you would recover.
Heart: Ksccchhh, waste fellow you are!
I wish thoughts were so easy to park in locked corners of the mind. The heart prevailed and after gathering courage by dinner time, the idea was proposed. Dead silence on the dinner table! The silence was of two types. The home ministry silence (and the look) was, you are nuts. The sports ministry, wow papa! Did the discussion go ahead? Hahaha, not at all.
The week passed with office and house routine work but the thought of a road trip lingered. While browsing some youtube videos on some random stuff, the old Safari, reclaim your life video surfaced. I knew HM has a soft corner for that music and the vehicle because her elder brother had the Safari Dicor! I got the answer. Me to HM – What do you think of Safari?
HM – The new one looks useless compared to what it was! (Hopes dashed)
Me – But it has a better engine and is mostly trouble-free.
HM – Mostly?
Me – Thinking quietly (remembering Amir Khan's dialog from Dil Chahta hai to Saif Ali Khan) – come on be a man!
HM – Not a Tata this time!
Me – What!! Are you open to the idea of a new car?
HM – Not really, go do your research, watch videos, it keeps you engaged and happy. Let's see!
Me – The sports ministry was given the task to convince HM with all the emotional drama possible.
The search starts!
Requirements
Mile cruncher
Automatic – Done driving manual for 14-16 years.
Big luggage carrying space – Better half is differently-abled so we have to carry a foldable electric wheelchair.
Fantastic AC
No nonsense, less maintenance.
Good audio system. Not an audiophile but it should be better than the current car.
My car usage for 90% of the time is highway trips. I hardly take out car in the city until wifey needs to go out.
Budget – 18-21lacs (Ended up stretching a lot).
Options
Actually not many in the market.
Creta – Effectively a 4-seater. We have always been spoilt for space.
XUV500/700 – Shortlisted.
Tata Safari – Not on the list, or maybe! Don't know
Duster – Outdated. Interiors look stone-age now.
Skoda Kushaq – Yah may be! But a Skoda? After-sales support? Not sure.
MG Hector – Yes and no.
Test Drives
XUV700 – Fantastic drive experience. Arrogant sales interaction, take it or leave it attitude. Wait time: 6 months! Removed from the shortlist.
Creta – Nothing new, have driven a friend's car a few times. Smooth drive, good interiors, decent automatic. Space – Not to my liking. Doesn't have a big car feel.
MG Hector – Didn't like the whole "in the face tab" setup. Something didn't click in the heart. The drive didn't have that "eagerness and enthusiasm factor". Fantastic people at the showroom, willing to go out of their way to make the sale. Sorry to disappoint them!
Back to the discussion on Tata Safari. Do we need a Safari?
HM – That way we don't need a new car!
Me – Shit! Wrong question. I mean, see anyway, we will never use the 7 seats because to keep the wheelchair, we would need to fold the rear seats.
Me – How do you like Harrier?
HM – Hmmmmm, looks better than Safari in black color.
Me – Keeping mouth shut but inside woooohooooo.
Harrier Test drive
I and my daughter drove down to the Tata showroom, looked at Safari and Harrier, sat in both, took a walk around the cars, and walked around in the showroom. 30-mins gone, no one comes up to talk/ask, nothing. We walk out disappointed. Nothing changed in 14 years at Tata showroom. The only thought running through my mind, a beautiful car, not-so-good (read as bad) experience at the showroom. A bit of apprehensive feeling about the entire thing.
Back at home, sitting quietly, thinking about the whole experience, a thought came that a showroom experience should not keep us away from a test drive. Dropped a message around 6:30 PM in the evening on the Tata Motors portal about my interest in the car. 3-4 minutes later, I get a call from Tata, told them the entire episode about the dealer. I was promised a follow-up.
The next morning around 9, I get a call from the dealer's GM sales, in the next one hour, two people were at home with the car for a test drive.
The Harrier automatic is one hoot of a car to drive. The automatic gearbox and engine tunning is fantastic. (Personally) I felt the fit and finish to be better than XUV. It may not have as many features as XUV, but overall it felt to be put together much better than XUV. Plus the dark interior in the #dark edition was the icing on the cake. With a small kid around it would be a nightmare to maintain light interiors. I was sold on it.
A quick glance at the HM and got the approval smile! We were buying a Harrier; when 2 weeks back a new car was not in the plan for at least 3 more years! Booked the XZA+.
Then the long wait starts! I was told 6-8 weeks with all the reasons, starting from chip shortage to many bookings.
Variant and on-road price and discounts
The final on-road price for XZA+ in Bangalore came to around 26 lacs and some change. There were no discounts available! Took the insurance myself, and saved about a lakh there. The showroom quote was around 1.25 lacs for insurance, got it for 38k with NCB transferred. The good part about the dealer was that they were absolutely cool about it.
Color
My first car (Indigo CS) was golden colored, TUV was silver in color, both light-colored on public demand and push. This time I put my foot down that it had to be black in color. At least once in life own a black-colored car no matter how difficult to maintain! Everyone agreed!
Delivery
To my surprise, a car was allotted to me in the 2nd week and got the car delivered in 4-weeks from the date of booking. Apart from the initial hiccup, the rest of the process was eventless. Did a PDI at dealer's stockyard.
The car was February manufactured and got the delivery in the first week of March. Everything looked good. The delivery day was also eventless to a point that everything was extremely mechanical. I was told an auspicious time from 11 am to 1 PM by the elders in the family.
The delivery process finished in that time slot without any surprises. I must say Tata is doing brisk business! So many cars were lined up on a weekday afternoon for delivery that the sales executive hardly had time to sit and talk for 5 minutes. A quick demo was given, although I didn't need it, customary key handover, a few clicks, and TaTa Bye Bye.
The good
The best thing for us is the ride quality on "highways". If you are living in a city like Bangalore which has perpetual bad roads, you may not like the stiff suspension. But take it to the highway and boy, you would absolutely fall in love with the ride quality. It totally insulates you from the road. I can confidently say this after driving close to 6500 km from South to North India.
The car comes with wireless Android auto which works like a charm. The screen is decently sized, neither big nor small. Thanks to it, I finally got rid of the mobile phone holder. I am not a big fan of big screens, I feel big screens are a distraction.
The kiddo loves the panoramic sunroof which makes the drive even more beautiful especially when you drive through the hills or forests.
Sports mode – You got to experience it to believe it. The car totally takes off. I have used it sparingly, but whatever I have used, it absolutely makes me want to drive it more.
Cruise control – On my recent drive, especially during the return trip, I used cruise control for 60-70% of the drive. The combination of automatic and cruise control is something that you have to experience. I cannot match the performance (pick up) by manually pressing the throttle.
Take it on the highway and on curves, this car will stick like glue to the road. Curves that I could not take at high speeds in TUV are ridiculously easy in Harrier. It inspires confidence. The dark edition comes with 18-inch tires.
I love the fact that Tata has given three different switches for different functions of the sunroof.
My daughter and dad absolutely love the rear seat comfort and the leg room. I am close to 6 feet and still, dad feels he has more than sufficient space in the rear which was not the case in TUV.
The not-so-good
Poor headlights. Could have been better.
Steering is a bit light at highway speeds. Nothing worrisome but could have weighed in a bit more.
Very little left-pulling.
The touch response of ICE could have been better.
It would have been great to have a fan speed control for rear AC vents.
The ugly hand-brake design.
Driving position
Upgrading from TUV, the driving position was a bit difficult to find initially but once I got the adjustments correct, it has been very comfortable. Although, wifey still likes and remembers TUV's high seating.
Engine
This Fiat-sourced 2.0-liter engine is a charm to drive. I have driven both Jeep Compass and MG Hector (in friend circle) and I feel that Tata has got the best out of this engine. Put the car in sports mode, press the throttle, listen to the sweet grunt, and off she goes. Catch me if you can! It's just been 6k km and with more km, the engine smoothness is getting better. No vibrations are felt either on the gear level or inside.
Mileage
In city drive, it gives me anything between 13-14kmpl (Bangalore traffic). On the highway with spirited driving and decently filled up luggage space, it gives me anything between 17-18kmpl. These are tank-to-tank fills (auto cut). The good part is that the car also displays almost the same figures with a variance of 5-7% on the higher side.
First service/Checkup at 1500 km
Before the cross-country drive, had to get the first service/checkup done. There were no complaints from my side. Only the DEF was topped up along with a checkup for all other fluids. The bill was around 1200 Rs.
In summary, it's a beautiful car, absolutely comfortable, insulates you from the outer world, and you feel safe and protected. What an engine and gearbox tuning, brings such a big smile to my face every time I push the throttle!
Did we do the trip? Yes! The car stands at 6500 km in 3.5 months. A few trips are lined up in a month's time and it should be due for the 7500 km, 2nd service.
What's next
PPF wrapping is lined up just to protect the car from over-enthusiastic two-wheeler and auto drivers
Leaving with some pictures!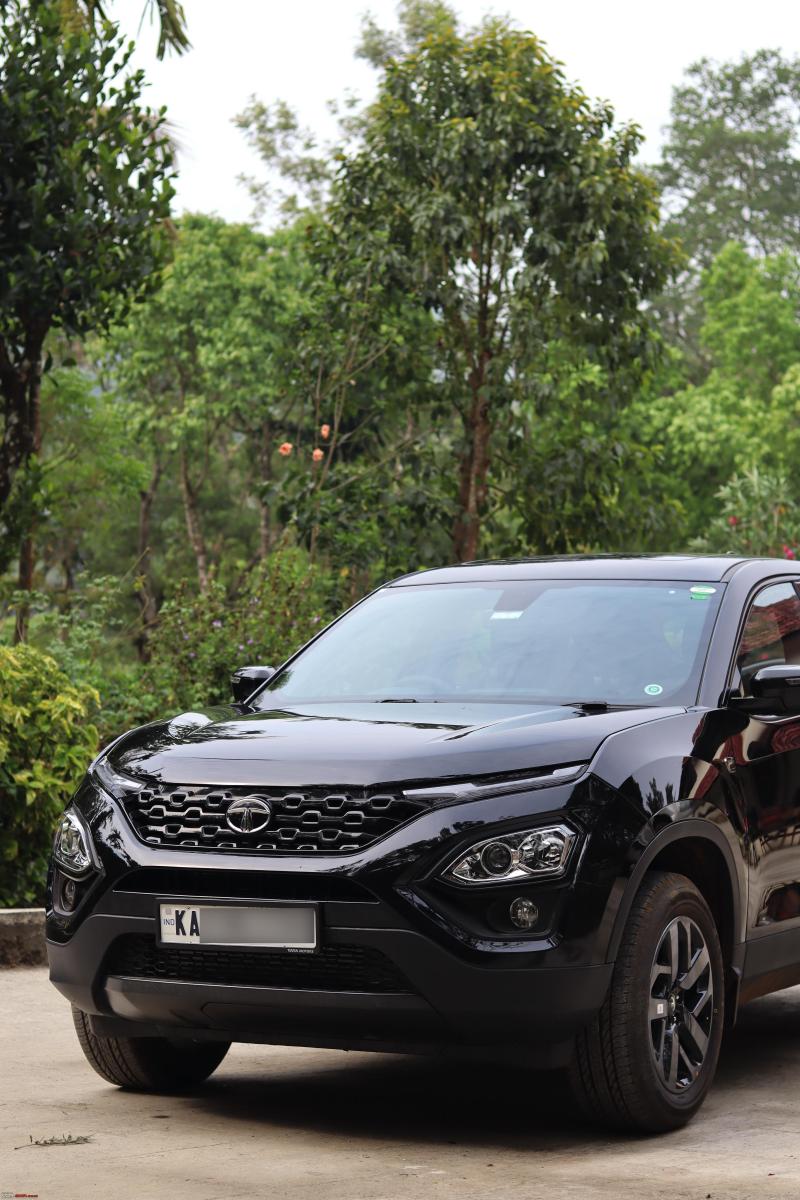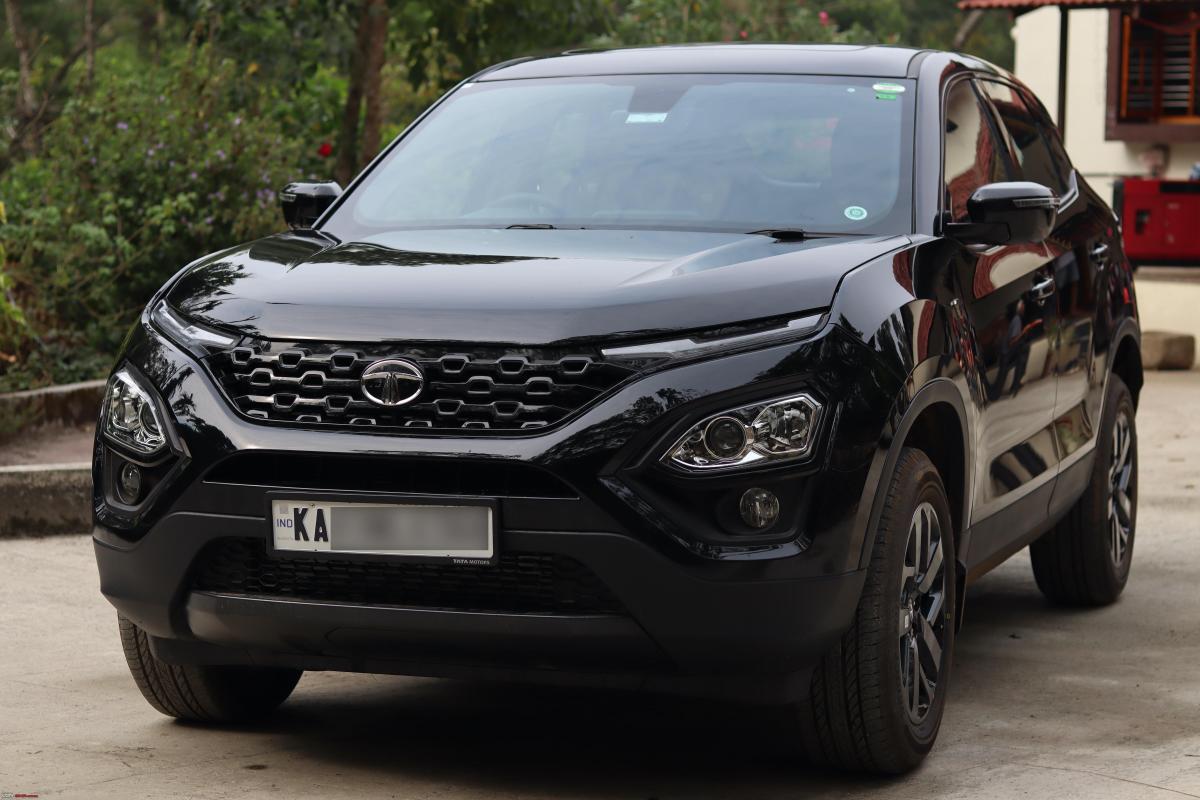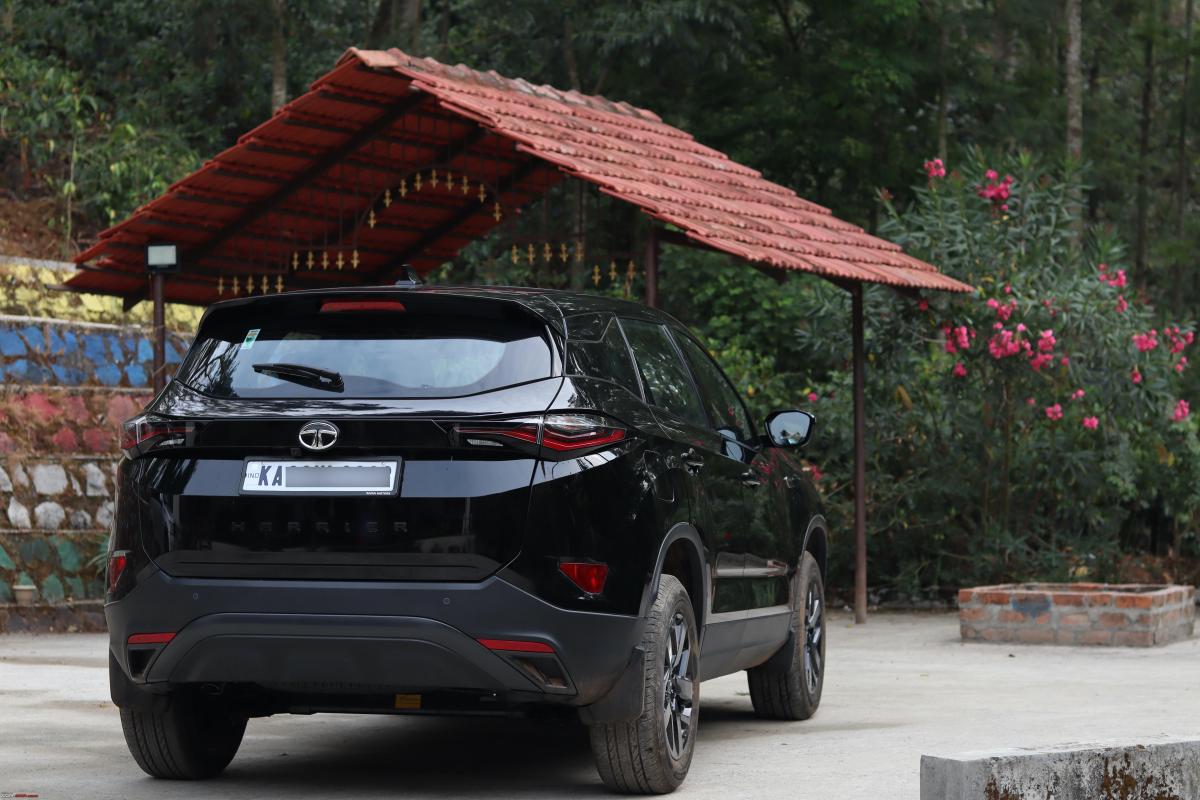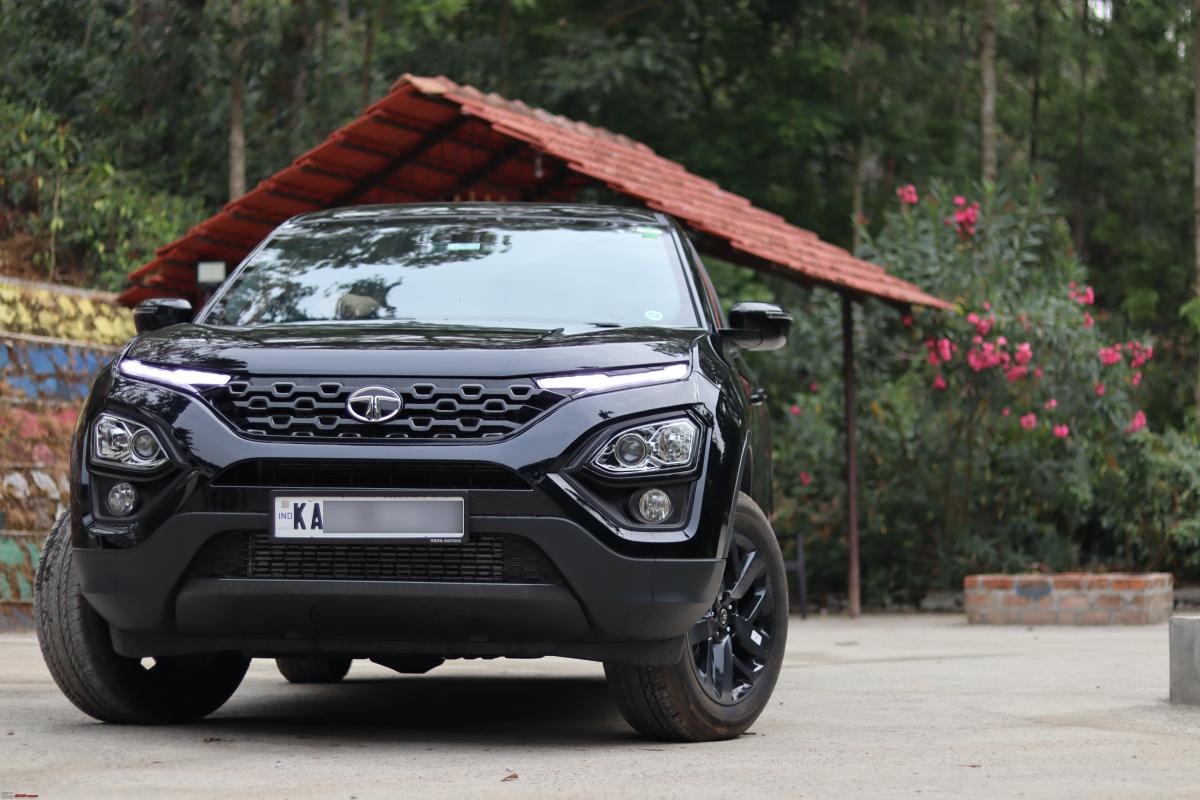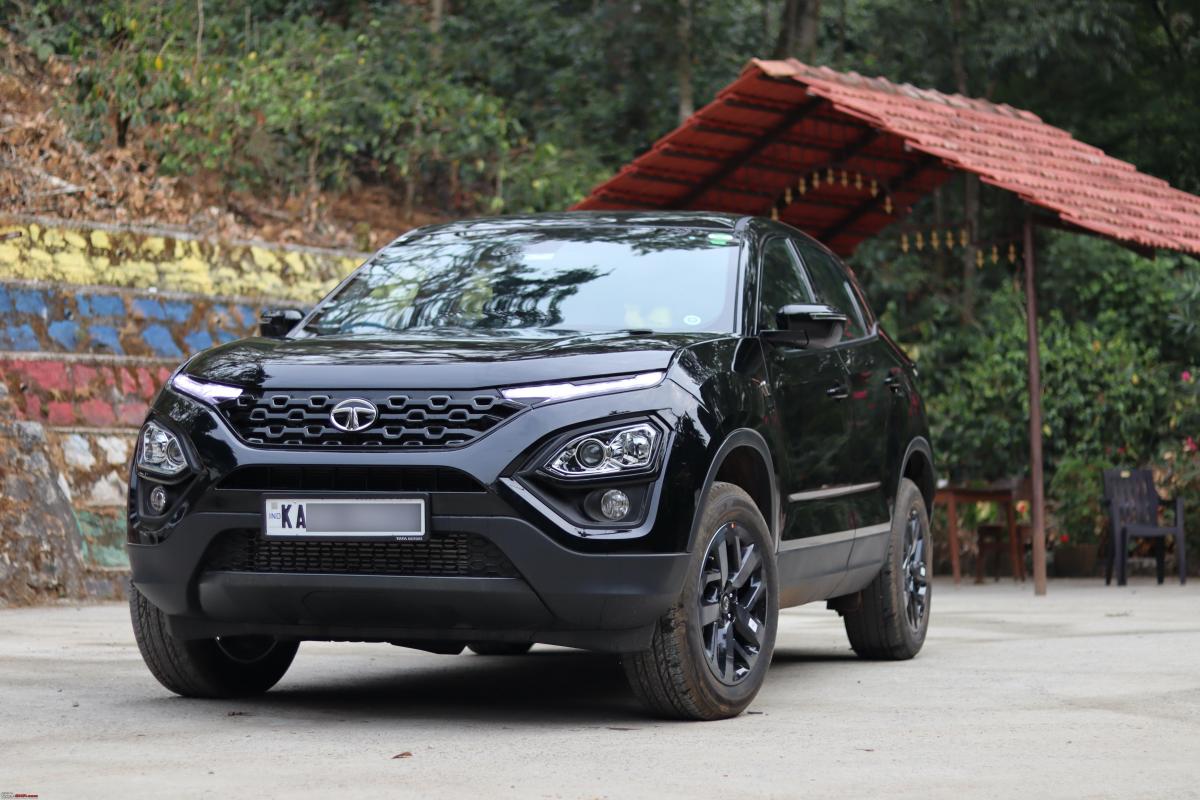 Check out BHPian comments for more insights and information.
Source: Read Full Article