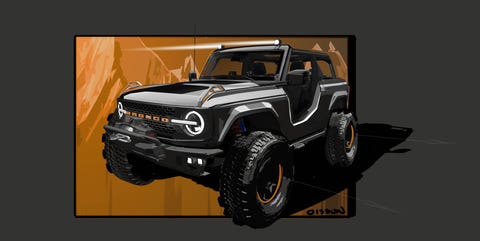 The coronavirus cancelled SEMA this year, but the proverbial wheels were already in motion. Hence, we have three concepts from Ford, along with the Mach-E 1400 that Vaughn Gittin Jr. helped build and Ken Block thrashed a few months ago. You'll be able to check out custom builds of the Bronco, Bronco Sport, Mustang Mach-E and F-150 pickup. Viewers can tune in here at 8 p.m. EST Thursday night November 19, and you can scroll through the gallery now to get a preview of what's coming.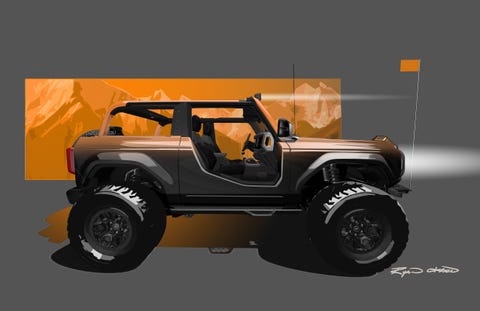 The Bronco Badlands Sasquatch 2-Door is meant to show the modularity of the new off-roader. It has swappable fenders for those that want to chill during the week but go out into the wild on the weekends.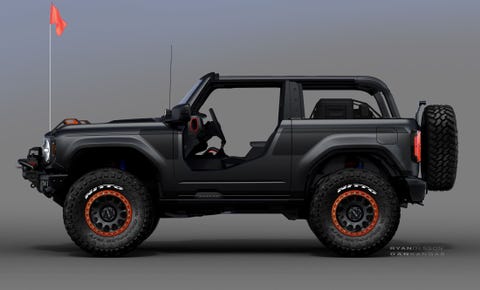 Ford's accessory parts are made to be easily removable and replaceable. Those stepover doors are cool, but still just a concept for now.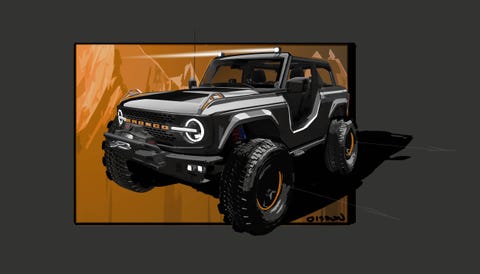 Now ready for a weekend of hard core off-roading.
This truck is by BDS Suspension, showing off the generator in the back to power tools during the work week.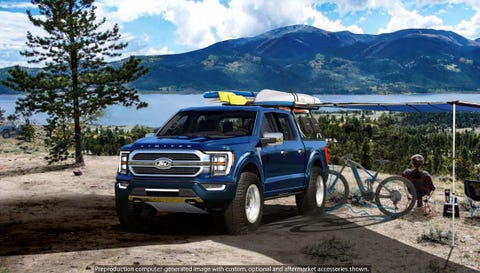 On the weekend, that construction stuff is jettisoned for adventure gear like boats, bikes and tents.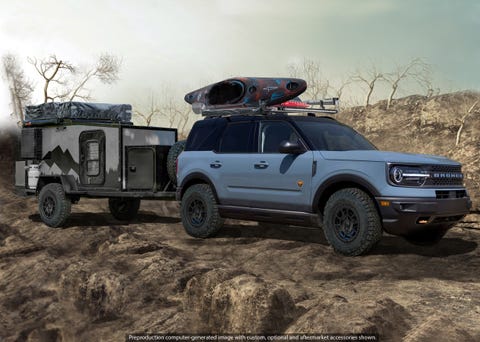 Ford teamed up with MAD Industries for this build for outdoor adventurers. MAD is an established Ford project vehicle builder, with a rich history of custom builds, tricking out everything from a Mustang to an F-350.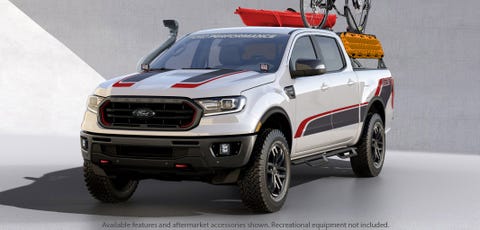 The Tremor trim started on the heavy duty F-Series vehicles, but for SEMA, Ford is bringing some of those touches onto its midsized Ranger.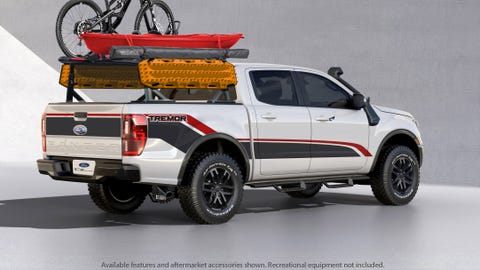 All of these are purchasable Ford Accessories and Performance Parts.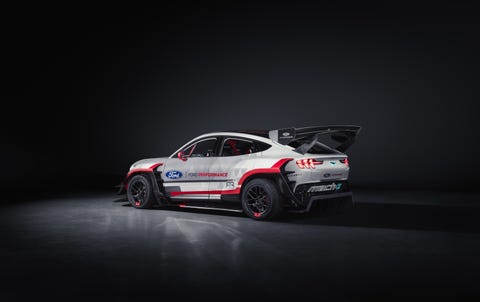 Ford partnered with Vaughn Gittin Jr.'s RTR brand for the Mach-E 1400 build. As the name suggests, it has 1,400 hp.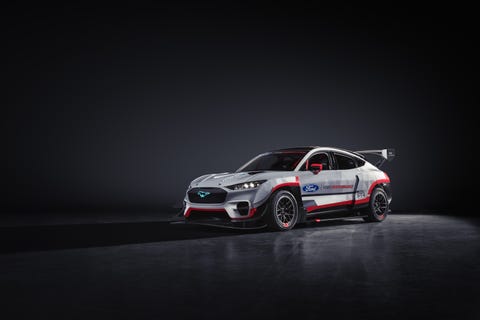 This one-off Mustang Mach-E gets seven electric motors and high downforce. It's true. If you throw enough money at electrification, it does get exciting.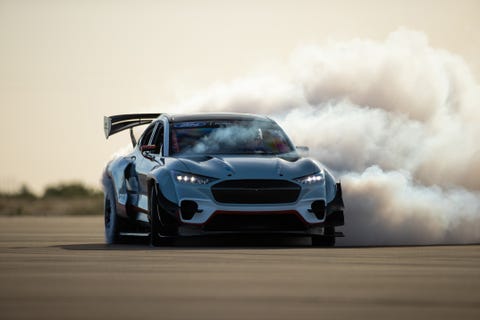 The Ford Mustang Mach-E 1400 in action.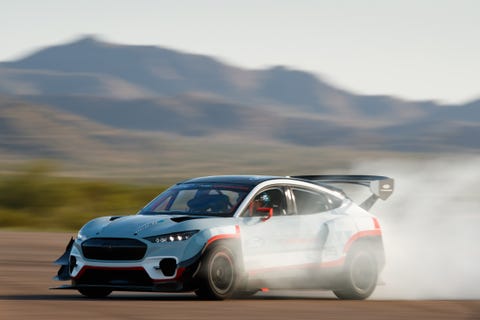 I think we need a bigger tire budget.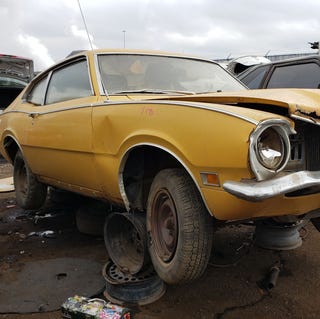 Source: Read Full Article