Madurai Audi personnel sought 3 – 4 days time to procure the tyres as they claimed the tyres of aforesaid dimensions are very rare and can only be procured by prior order.
BHPian Gypsian recently shared this other enthusiasts.
As enthusiasts we love our machines to be different and unique, pursuantly we constantly try to come up with ideas that makes us and our beloved machines stand out from their counterparts. At times this very desire may get detrimental or disastrous.
Generally the most common modification that petrol heads aspire are the wheels for various reasons , aesthetic appeal, better road grip, tires to match the terrain or to corroborate the increased power and what not.
The protagonist of this story being the Audi Q7 ( 2016 Model ), the pampered baby of our family. Upon purchase the Audi Q7 was delivered with a 255/60 R 18 size wheels. Subsequently after couple of years upon proposal of the Audi service personnel, Bangalore to have a look at the new set of wheels with dimensions 285/40 R21, quite impressed by the looks we had instantly got it replaced by exchanging our old OEM wheel rim as also the old tyres were up for replacement as they were at the verge of getting completely bald. The new Good Year tyres with dimensions 285/40 R21 were plonked in. Must say that the already well planted Audi Q7 felt much better in terms of grip and all the other significant considerable aspects of a tyre was top notch. I can rate 10/10 for the aforesaid tires.
Last month i.e. on 23rd June me along with my family members had visited Rameshwaram Temple which is about 600kms from our place in Bangalore. As usual the torque monster Q7 took us to the destination in about 9 hours, a pleasant non-hurried drive with no fancy speeds. Subsequently we had checked into hotel Rameshwaram Grand, which had dedicated parking space and accordingly the car was parked in the dedicated parking place.
On the following day in the morning, we had hopped into an autorickshaw to avoid parking hassles, for the morning temple visit and after "darshanam" we had few other places and were dropped back in the autorickshaw by evening to the hotel as we were scheduled to depart next day to Bangalore. Before heading to the dinner in the hotel complex I approached near the car to take my phone charger which was placed in the dash board. To my surprise the front left tyre was flat. Initially I was under the impression that it might be a normal puncture, after close inspection, to my awe I observed a 2 – 2.5 inch rupture on the side wall and my sudden discern about the Q7 not having a stepney wheel!! No signs of any external damage to the car, rim or any collusion marks put me to further confusion.
Without further undulations we had sought for some local help from the hotel personnel who had promised to summon a puncture shop guy in the morning. After surpassing the sleepless night, a local puncture shop man arrived at the hotel and after taking a close look he came up with an idea of placing a canvas piece from inside and sticking it with a solution and then placing a canter tyre tube to inflate the tire, he guaranteed us that we can comfortably reach Bangalore at moderate speeds by avoiding any major pot holes or likely road hurdles. 600 kms was no joke with such a desi arrangement on tyres. In the meanwhile we had called Audi, Madurai the nearest Audi dealer and service centre to Rameshwaram which is about 180kms! As if the aforementioned ordeal was not enough the Madurai Audi personnel sought for 3 – 4 days time to procure the tires as they claimed the tires of aforesaid dimensions are very rare and can only be procured by prior order. Subsequently rung up Audi Bengaluru with some hope and guess what? They sought for about 7 days time to procure this tyre! Cherry on the cake. To our further dismay we called three tyre shops in Madurai and about ten tire shops in Bangalore and none came up with a positive response after hearing the tyre size and everyone just said they will get back after enquiring and none did.
While contemplating on getting the car transported to Bangalore on a flat bed, I just remembered a tyre dealer put up at TR Mills, Bangalore who owns a shop by name Amman Tyres with whom I purchase Chinese MT tires for my Gypsy, with absolutely no hope I reluctantly called him and enquired regarding availability of the tyre with that size and this guy comes up with an epic reply that he has never come across a tire of that size.
As I was browsing for nearby flatbed contact numbers, the owner of Amman tyres telephones me and says tiyes are available at Sundar Tyres, Chennai and that he will arrange for the tyres to reach Ramnathpuram by next day afternoon in a private bus. In the sigh of relief had good lunch and there comes another "Canon Ball" a call from Sundar Tyres, Ramnathpuram stating that they can only provide a pair of tyres and that a single tire cannot be sold. An helpless Hmmm from my side and another "Canon Ball" he shoots a question, Sir how will you get your car here?? Our shop is about 65kms from Rameshwaram. I asked him to arrange flat bed from Rameshwaram to Ramnathpuram, which he did and arranged it for the following day. He had stated that the relevant size tyres of Pirelli company will be dumped on to the private bus that will reach Ramnathpuram from Chennai overnight.
Finally the next day the tyres had arrived at Ramnathpuram and the Q7 was picked up on a flat bed to Sundar Tyres. Must say a very professional garage setup and the work was done swiftly by replacing both the front tyres and the guy at Sundar tyres explained that these tires no matter what should not be removed and placed by desi puncture tools as the same can ruin the tyre as well as rim and he quoted few examples were rims were shattered by hammering from a local puncture shop guy.
The rarity of the tire which had putforth all these ordeals. Costed 48000/- INR for each tyre. Be that as it may, one must foresee the repercussion of any modification or alteration and must formulate a back up plan by forecasting such failures albeit they are rare to happen. The question remains as to how the tyre incurred damage and to my dismay that specific parking area was not covered by CCTV cameras.
Well, got back safely, after a while applied for Team BHP membership, approved, happy to be on the forum, happier to have acquired status of BHPian and happiest for penning down my experiences with my beloved members.
Some relevant images attached below: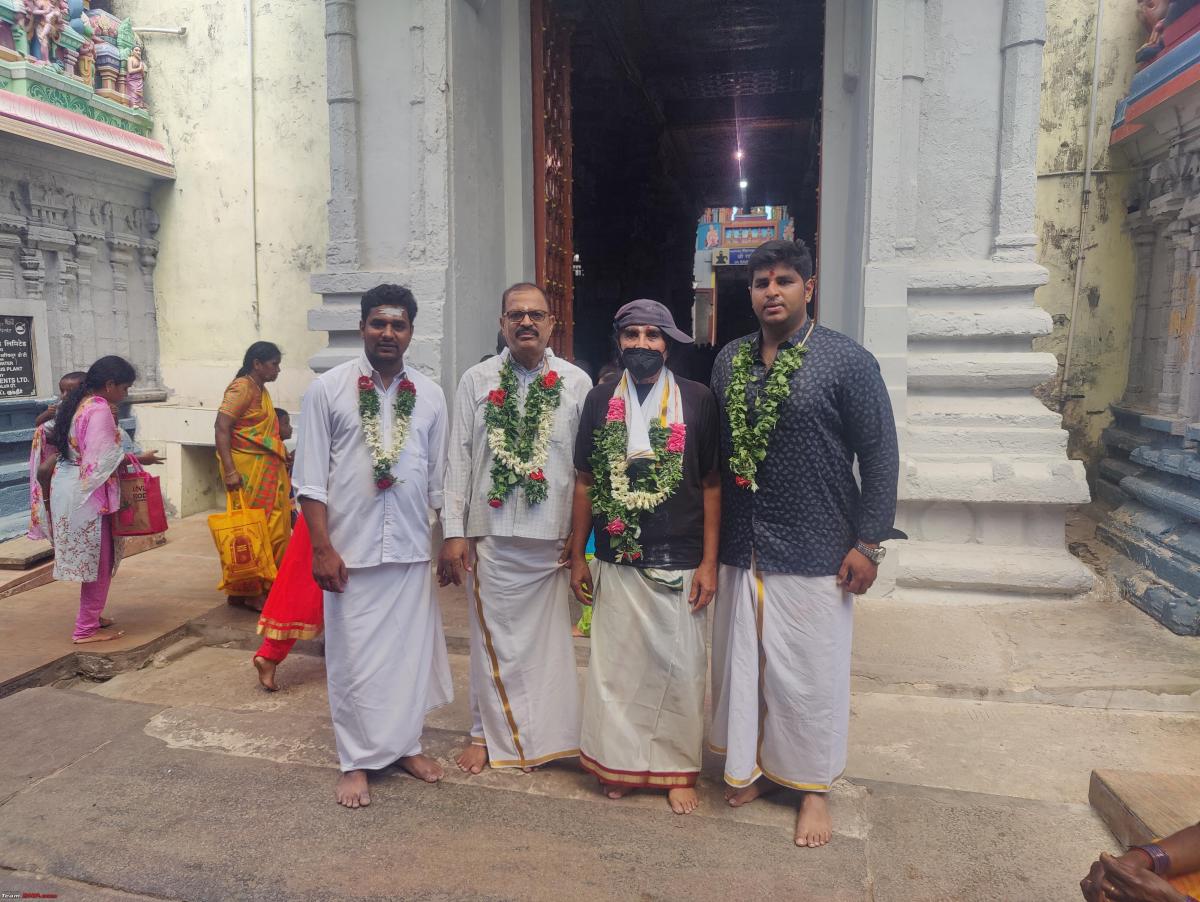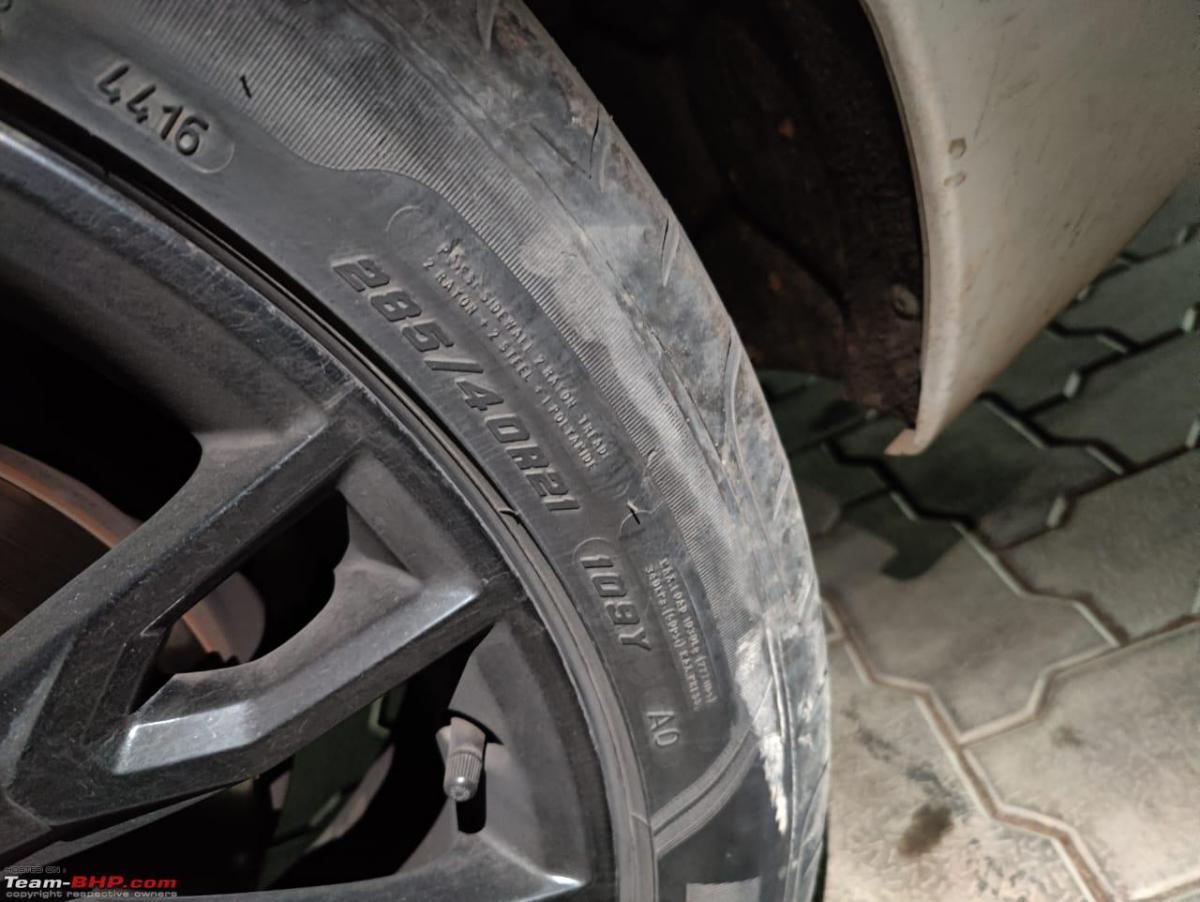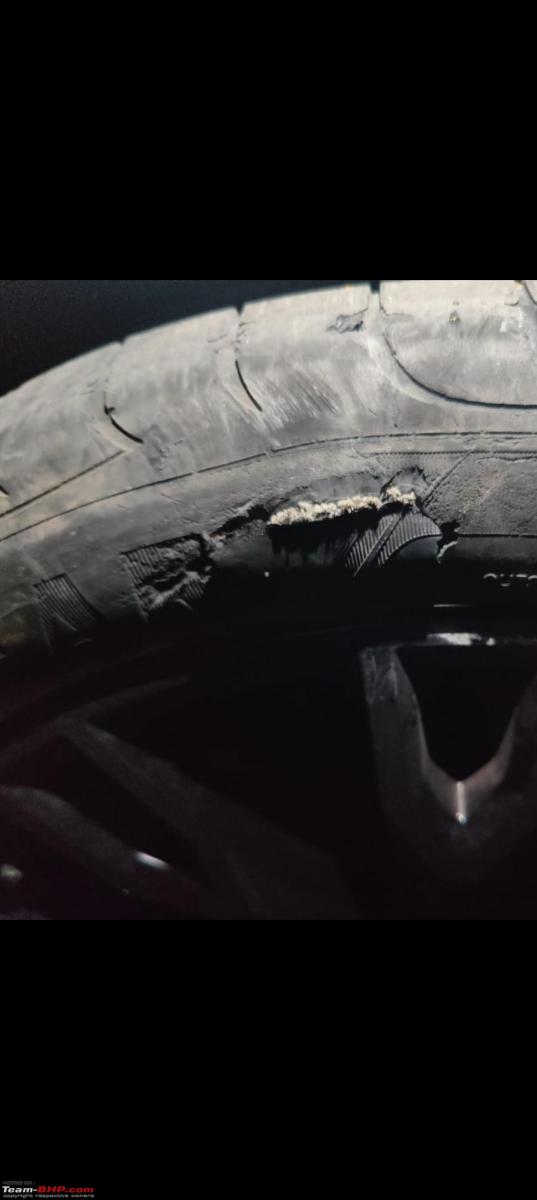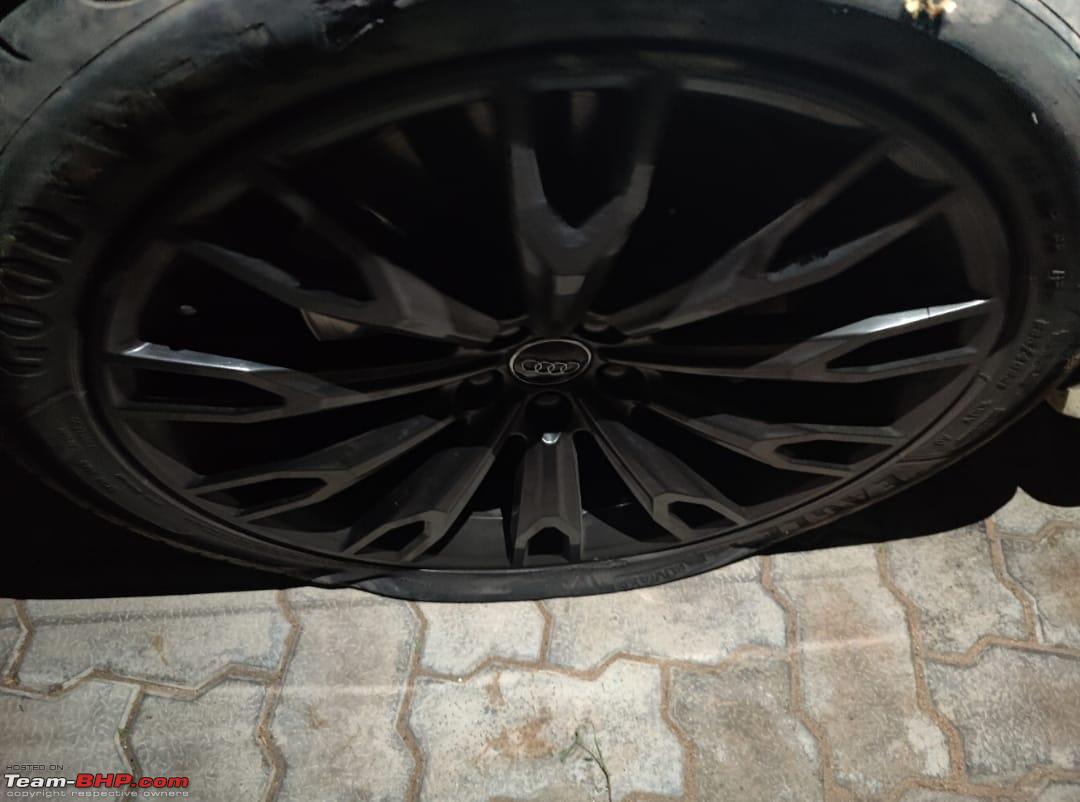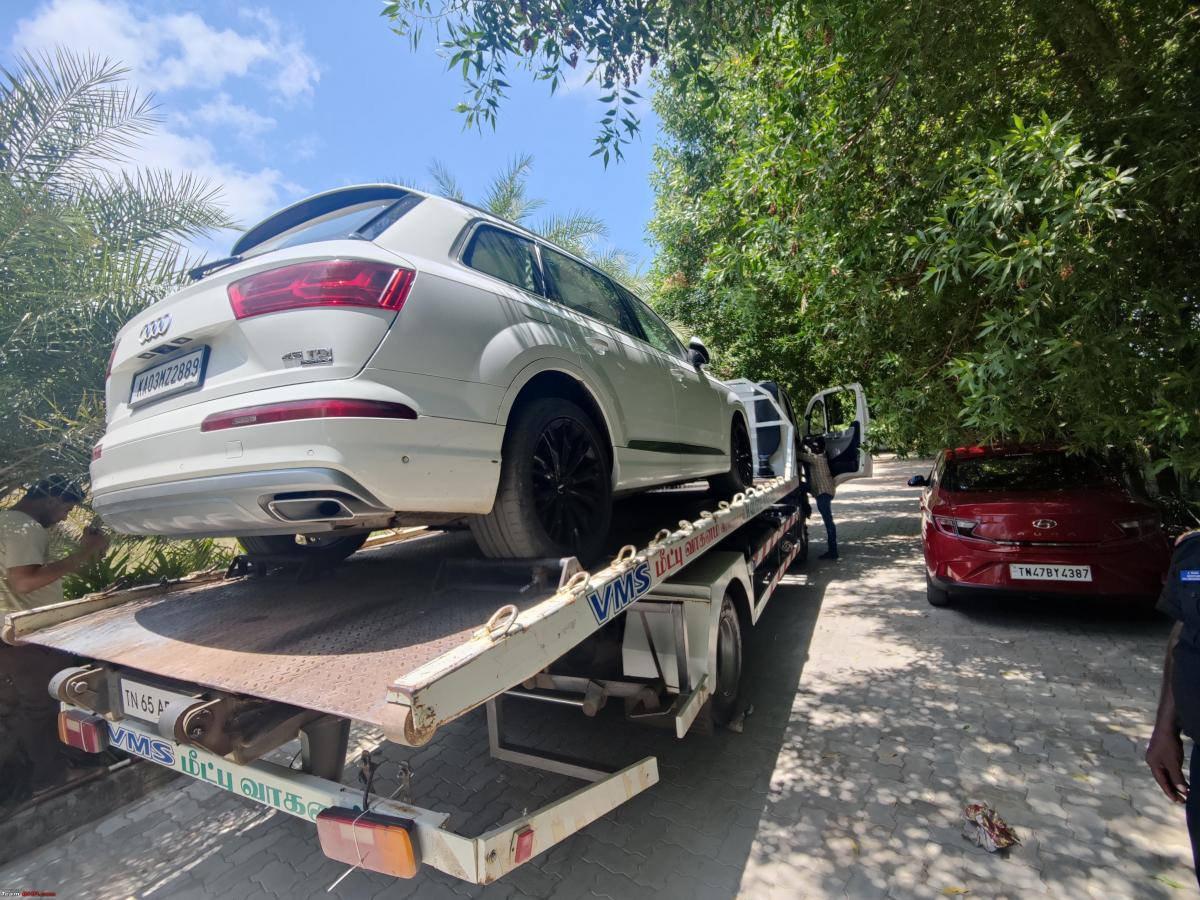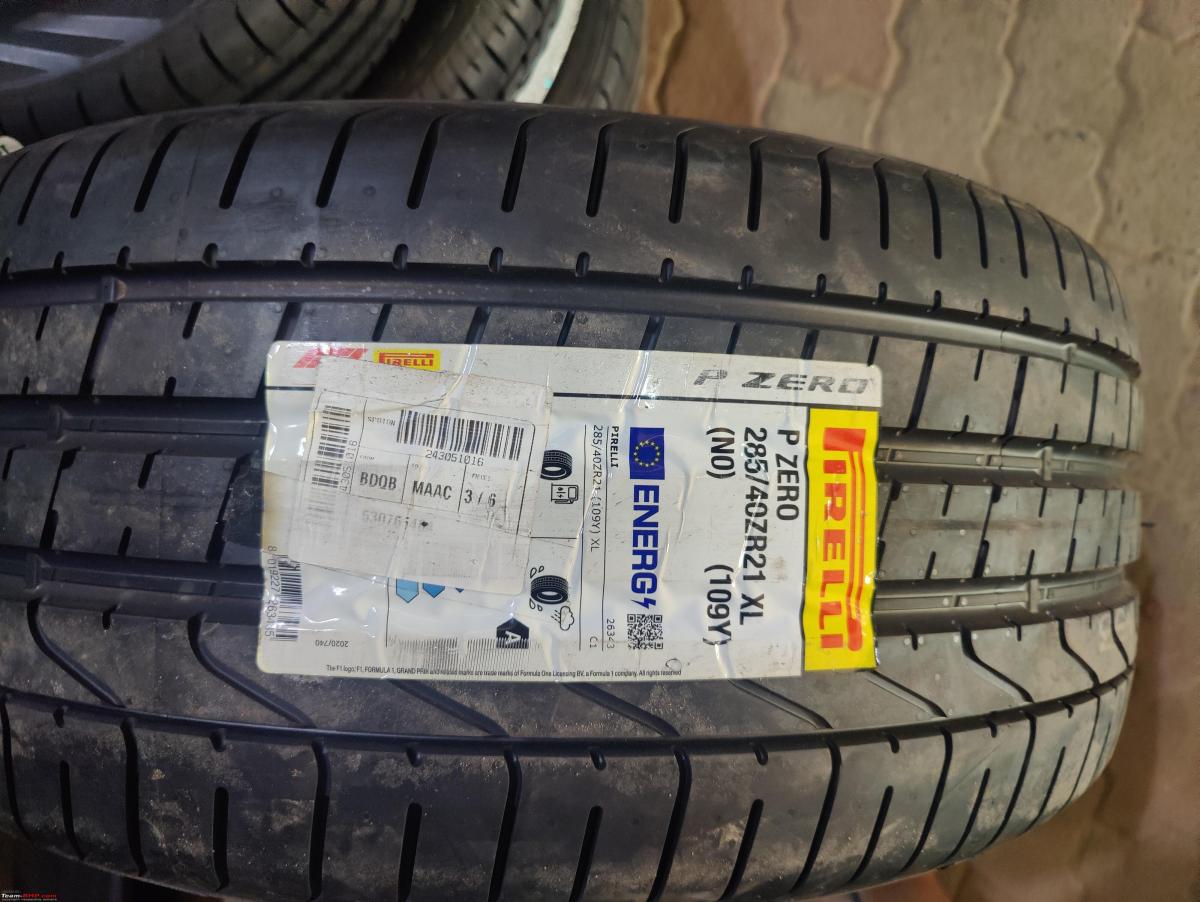 Check out BHPian comments for more insights and information.
Source: Read Full Article