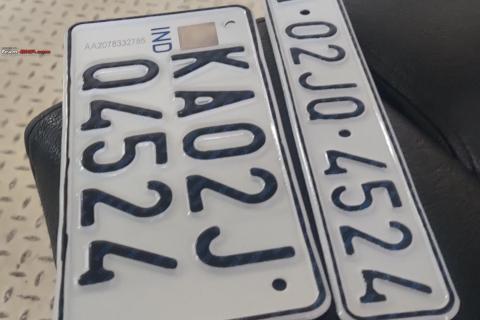 We should overlook using a pressure washer to clean the HSRP plates.
BHPian karthik1100 recently shared this with other enthusiasts.
I'm not sure how serious our government is about implementing the HSRP for automobiles that were registered prior to 2019. Because I recently purchased new HSRP license plates for my Dominar from bookmyhsrp.com (Rosmerta), I thought the whole thing was a fraud.
I took a screenshot of the electronic receipt after the order confirmation. I too was hoping to hear from them by email, but I haven't. I don't know how, but I misplaced the screenshot, and without an order ID, I was unable to track the order.
I got another SMS the day before. The SMS included the order number, allowed for order tracking, obtained dealer information, and included the installation date and time. Despite the fact that I had chosen it, I had completely forgotten about it.(Order ID is BMKAF7472C0E-CF8A-XX for Vehicle Reg. No.KA02 XX XXXX, your HSRP is delivered to the dealer location. Kindly visit on Actual 23/09/2023 10:00 AM-12:00 PM Team Rosmerta.)
On the specified date, I went to the dealer's location at 1 p.m. Several additional clients were awaiting the technician to install license plates. I was instructed to present my RC and a letter of confirmation from Bookmyhsrp inside the Popular Bajaj Showroom. I was very surprised by it since I assumed the order number and SMS would be sufficient.
Luckily, I took the screenshot again while tracking the order on the website. and had RC in Digilocker. After submitting these two copies, I was given the HSRP plates to get it installed by their only installer. I got the shock of my life seeing the poor HSRP plate quality. With just a pressure rub using a finger, it can take off the black print on the embossed numbers.
We should overlook using a pressure washer to clean the HSRP plates. I then came across a traffic cop installing HSRP plates on his personal motorcycle, and we both got to talking on the quality of HSRP plates. My bike's old IND plates, which is over 4 years old and has undergone numerous pressure washes but is still IND plates in excellent shape.
He noticed my old IND license plates and questioned why I needed to switch to HSRP since it was already fine and legal. I asked, "What?" Since the deadline to make a change is November 17. sir, do we have any option left?
Then he responded. We are unable to follow all of the laws' requirements since there are too many of them. Only when something gets out of hand do we have to stop it and impose a penalty, as with the helmet law, aftermarket exhaust, triple riding, rash riding, no parking, etc. On to a more serious thought now. Is the HSRP a scam?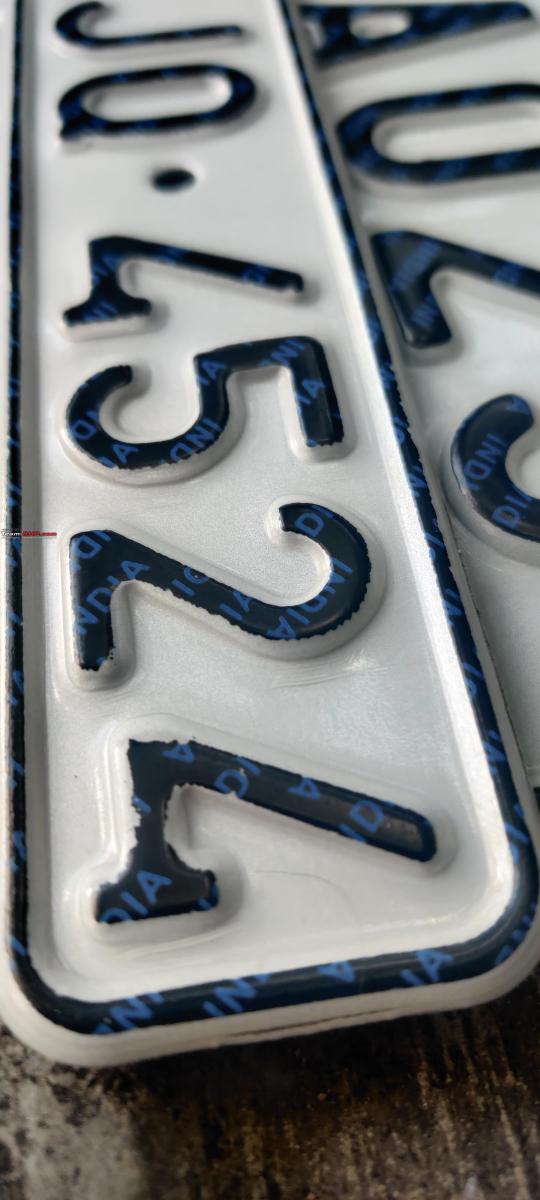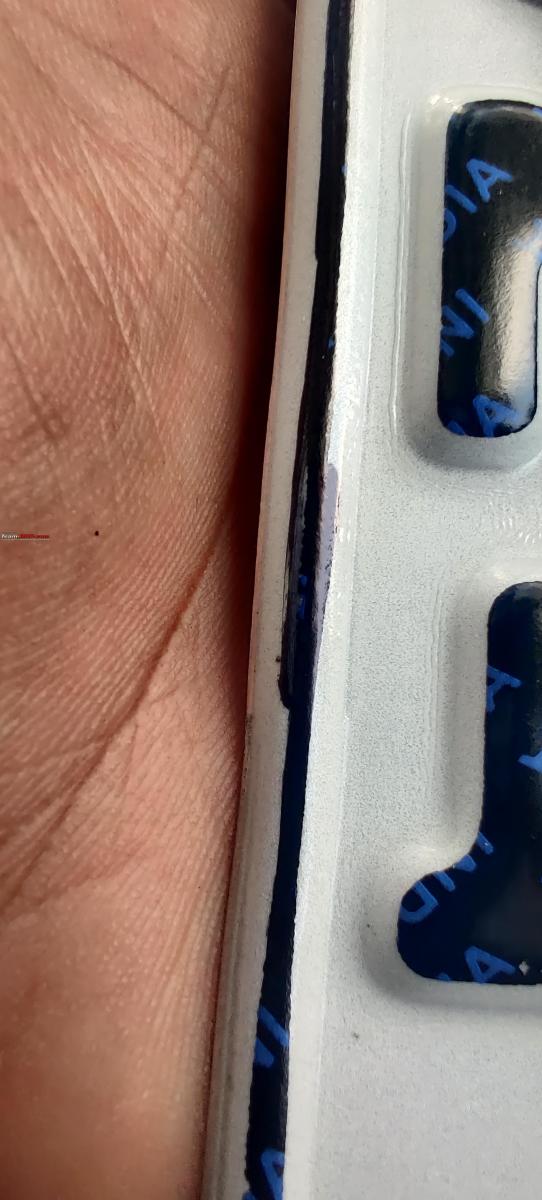 Read BHPian comments for more insights and information.
Source: Read Full Article