The car should be easy to maneuver within the city and has to be an AT only.
BHPian arnav17 recently shared this with other enthusiasts.
Hey guys,
A person who I know is looking for his 2nd car primarily for city use by a first time driver (Wife). Hence focusing on Hatchbacks only.
Budget: In and around 8 lakhs on road Bangalore.
Requirements:
The car should be easy to maneuver within the city.
It HAS to be an automatic (preferably AMT).
Petrol only.
Strictly only city usage.
Not too keen on used automatic cars so new cars preferred.
Preferably one of the higher variants.
Shortlisted vehicles:
Hyundai Grand i10 Nios: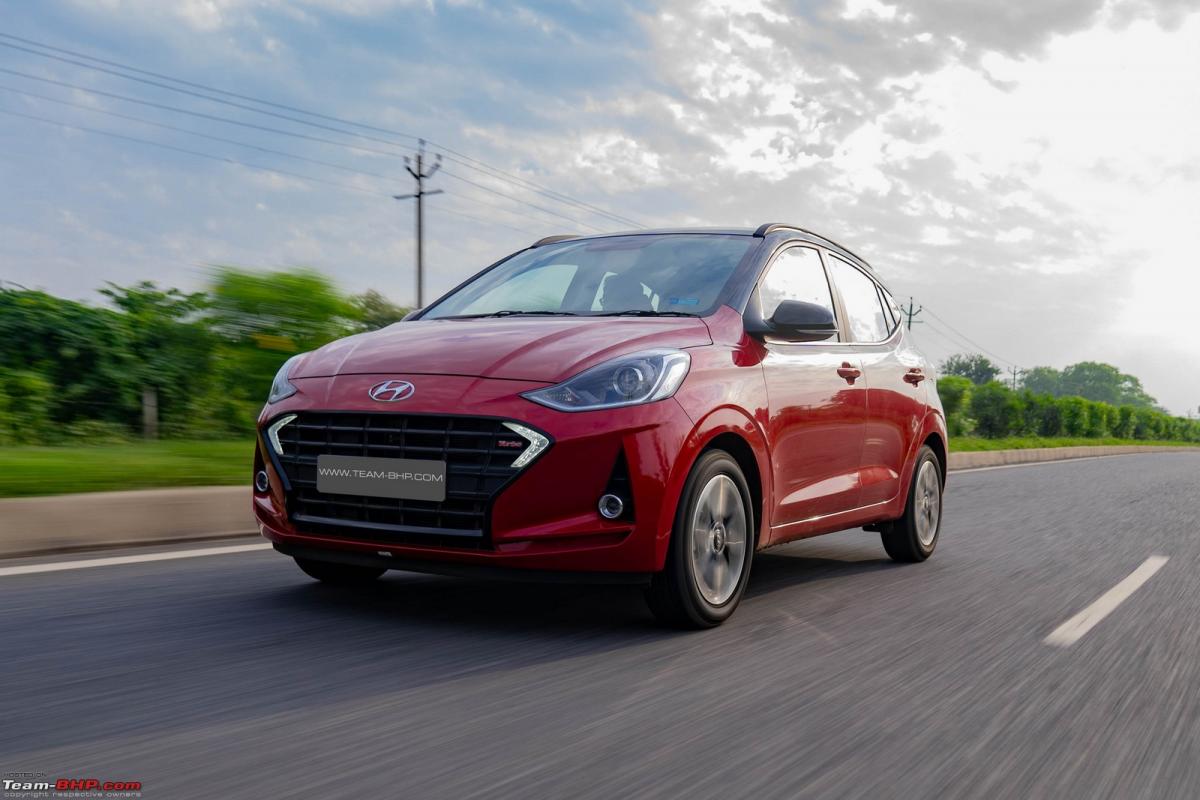 He liked the way the car drives, easy to manouver, comfortable automatic and lots of tech inside. Not too keen on Turbo since its only for city usage.
Maruti Celerio:
Although its a segment lower, The power output feels adequate for city, but considerably less compared to the Nios NA.
Maruti Swift:
Powerful torquey engine, its a Maruti with hassle free service, and drives well.
Cars not considered:
Tata Tiago – Did not want to invest in a Tata after hearing about its unreliability.
Tata Punch – Same reason as mentioned above.
Maruti Baleno – Its a whole size bigger.
The final shortlist:
He wants to focus on the i10 Nios and the Celerio, leaving out the Swift. Looking forward to hearing your opinions.
Thanks in advance.
Here's whst BHPian bijims had to say on the matter:
Between the i10 Nios and the Celerio, I would definitely pick the i10 Nios for its long list of features, light controls, capable 1.2L powertrain, and upmarket cabin with segment-best quality and fit and finish.

Another option I would recommend is the Wagon-R 1.2 AGS or the Ignis 1.2 AMT, both are excellent cars in their own right and are worth considering for their compact footprint, spacious and prat interiors and light controls.

However, overall I still feel the Grand i10 Nios would be the best pick of the lot.
Here's what BHPiian yedukrishnan had to say on the matter:
Go for the Grand i10 Nios without any doubt, it is the best car you could get in this price range based on your requiements, it provides great mileage, is feature loaded and easily maneuverable.
Check out BHPian comments for more insights and information.
Source: Read Full Article