The real competition to Jimny is not Thar or Gurkha, but it could have been a Bolero 4WD if it was still in production.
BHPian offroad_maniac recently shared this with other enthusiasts.
Thanks to one of the gentleman's posts a few days before, I got to know that Jimny was available for display nearby my place. So last Sunday, I visited the MyCar Nexa showroom at Vashi (Navi Mumbai) with my family and shared some of my observations.
I own a Bolero 4WD, so was very eager to check out the Jimny in person which has a very similar purpose.No nonsense, fewer electronics, body on frame, manual 4wd with low range, solid axles F&R.
All of my below remarks are solely based on a comparison with Bolero for my purpose/ usage.
Not the first, but the very important thing for me:
I checked out the interior space and it's strictly for 4 people only. We can't even fit 2 adults and a child in the rear seat. Also, the luggage area was small if we consider any tour with 4 persons and their luggage for a week or two. (Bolero can carry 5 persons and their luggage with a clear view of the rear glass. I don't have a roof carrier) so that was a bit of a letdown.
Other observations:
Cushioning was a bit soft but comfy.
The driver area somehow felt narrower at shoulder level compared to how I feel in Bolero. Need to take a proper test drive to understand this better as not easy to just sit idle in the driver's position and judge. But the overall seating position and the cushioning of the seat felt comfortable. Just wish there was height adjustment also as I felt the seats were a bit lower for my height for a better view but a simple memory foam cushion can solve that.
The dead pedal was a bit tiny and narrow. May not matter to most of the buyers though.
The build quality was really solid. Unlike any current Maruti in the market today. The body panels felt solid. Like Mahindra, the Tata level is solid. The doors felt sturdy and heavy and shut with a nice and solid thud.
The roof and the rain channels felt heavy-duty and gave the feeling that it can support a nice and sturdy roof rack for rooftop tent setups or any other accessories one might need.
But, the hood/bonnet felt lightweight. It was easy to lift with one hand and was shaking easily, so maybe because of that it didn't feel strong enough where one person can stand or sit on it without any dent or damage. This observation may feel stupid or unnecessary, but the car washing guy uses Bolero's bonnet to climb on top of the roof to wash it clean.
Also, there was no insulation cladding. Upon asking, the salesperson told me that the production version will have it covered.
Interior plastic quality was good but the demo car that I checked already had its rear seat lowering lever loose (it was popping out from its slot). Maybe people or reviewers already abused it to its capacity
The chassis already had some kind of rust protection paint applied which is nice for the vehicle built to go places. Also, the air filter and the intake hose were already at the topmost position in the engine bay so with some minor mods like extended diff breathers, one can wade flooded cities even without a snorkel.
Also, wish that MSL gave at least A/T tyres stock for vehicles like Jimny. But probably they figured out that such people will change it anyways so kept some costs down.
BTW, the sales rep told me that they have no clue about the pricing and said that it may be revealed by the April end or May. When I asked them about the delivery then as it was supposed to start delivery by May already, so I also was told to start right after the price reveal. Which I found a bit weird. Hopefully, MSL keeps the pricing right, but by launching it with NEXA instead of Arena, one can already make out that MSL planning to keep people and the popularity of Jimny worldwide for granted and will keep the pricing at a higher side (Say starting with 12 lacs instead of expected 9/10 lacs). Just a guess here.
Waiting for detailed T-BHP review and a proper test drive (manual v/s auto) in the city and rough terrain.
Somehow I feel that the real competition to Jimny is not Thar or Gurkha (Both are next level) but it could have been a Bolero 4wd if it was still in production. Boxy design, rough and rough interiors, go anywhere, reliable, somewhere similar price band, specific fan following (Not meant for show-offs but the real deal for its specific purpose).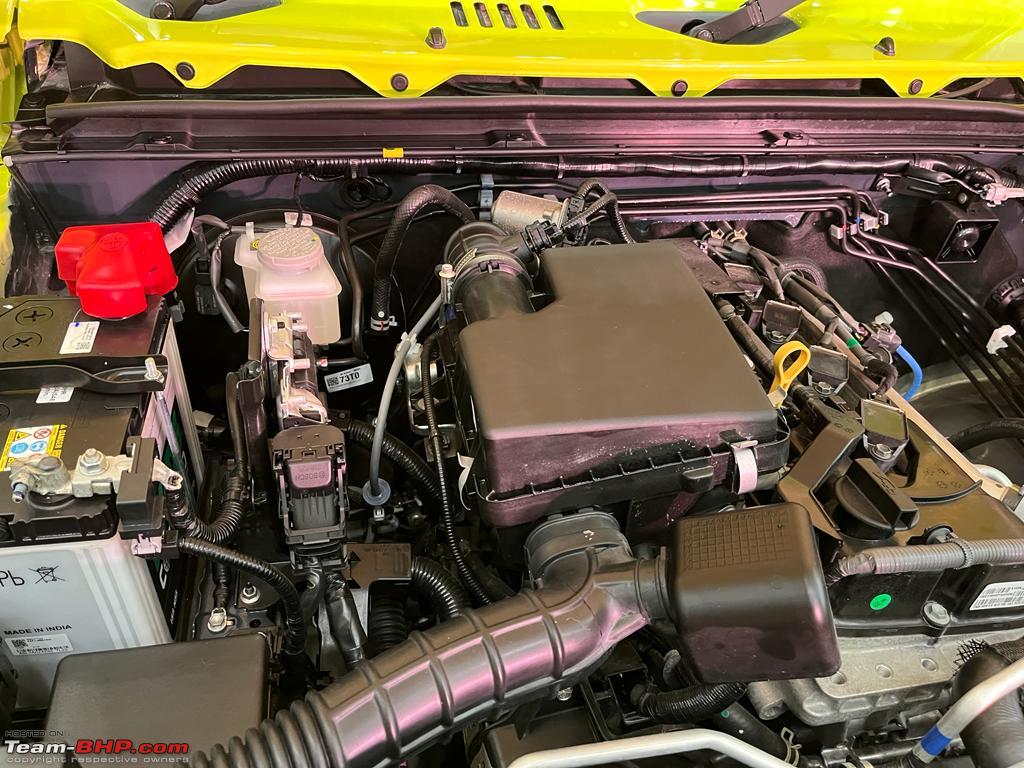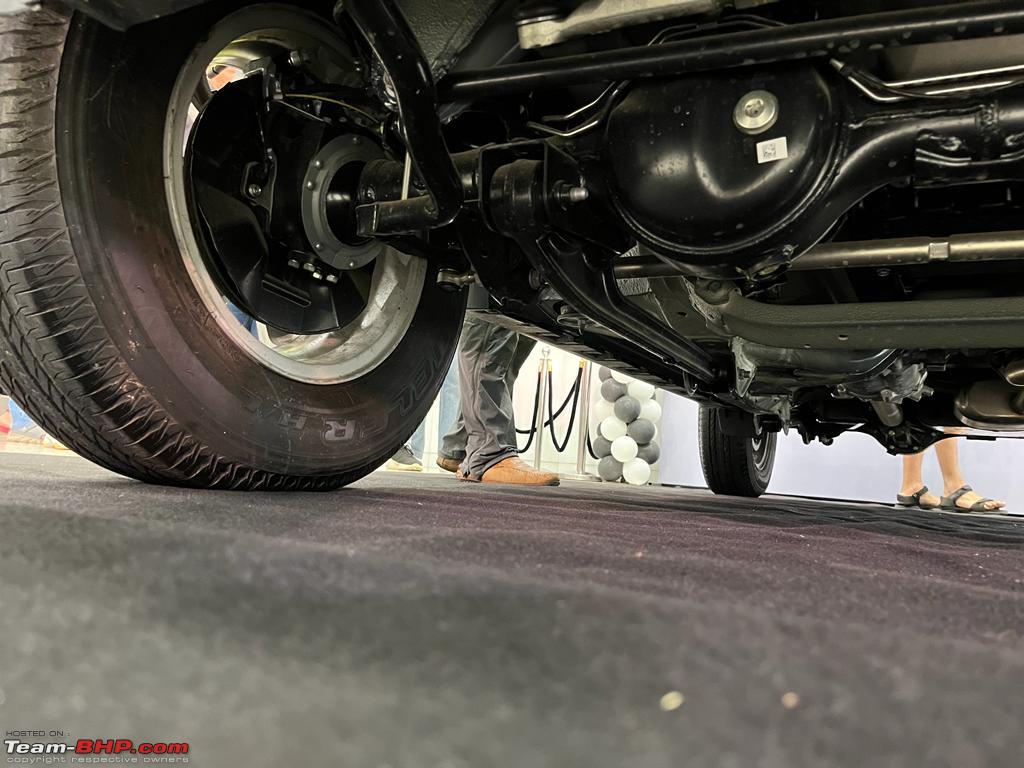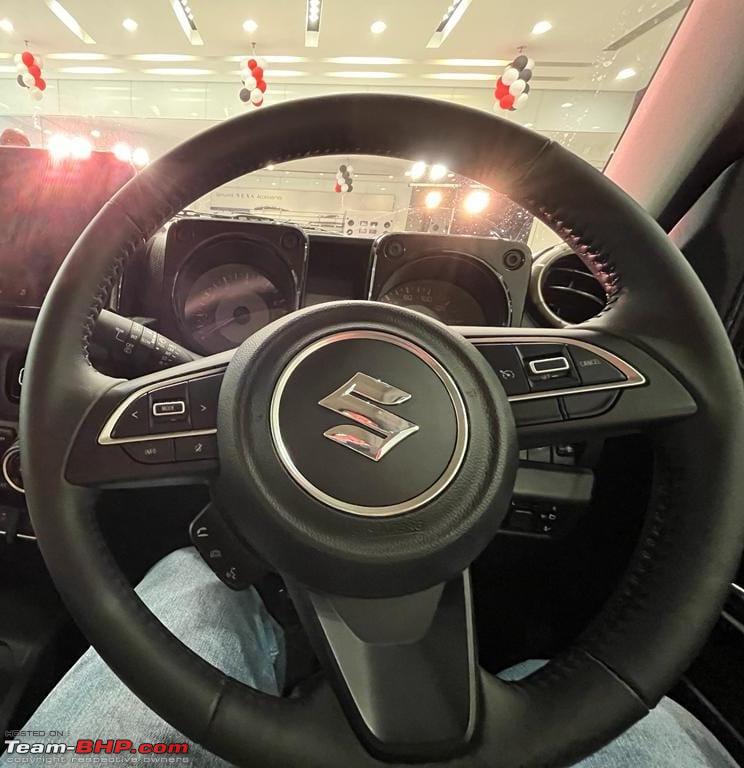 Check out BHPian comments for more insights and information.
Source: Read Full Article