Ventilated seats are an excellent feature, even though I am in Bangalore having ventilated seats mean AC can be kept at lower levels avoiding blower noise.
BHPian kamleshp recently shared this with other enthusiasts.
I bought a (company leased is the right term) Jeep Compass 'S' diesel AT, exactly 1 year ago.
It has been an excellent ownership experience so far, no complaints on the vehicle and service.
The SUV has delivered exactly as expected, only disappointment is that I could not take it on highway as much as I wanted to.
Initial niggles:
On purchase day itself I realized that driver side speakers are not working, the showroom staff tried to reset but it did not fix the issue. I was advised to visit the service centre. Apparently, a connection was not right, but the fix took solid 4-5 hours, I was pained to see panels being removed on a new car. Since then, the audio is working excellent.
There is a on and off vibrating noise from passenger side, it is not rattle, it is like the noise you get in big speakers when there is no music being played. I have taken the vehicle to service station but at that faithful time my JC did not produce that vibrating noise. It is very faint, cannot make out when music is on, so life goes on.
Carplay disconnections were very frequent in the initial days, during one of my visits to service centre, they upgraded the software to latest version and since then Carplay works without any glitch. After the recent upgrade I see the lag in touchscreen response.
Purchase decision:
I was looking for a car in INR 35-45L range, the first choice was Skoda because I owned Fabia for last 11 yrs. The sales guy did not make any effort to sell me either Octavia (wife rejected it outright) or Superb (dirty car for test drive). Even my repeated attempts to get another test drive failed, so Skoda was out of consideration. Luxury cars were out of budget, and I was not keen on Hyundai.
I did 2 test drives of JC, liked the feel of it on road and the sales guy was ever ready to come home with TD vehicle and answer my queries. I read through all the JC threads on TBHP, spoke to a friend and finalized on the JC Diesel top end.
Likes:
Ventilated seats are an excellent feature, even though I am in Bangalore having ventilated seats mean AC can be kept at lower levels avoiding blower noise. Less fatigue on long distances.
Wireless Apple Carplay and wireless charging is my fav, no need to carry that additional cable, as soon as you sit in the car, phone is connected and on charging mode. No worries related to charging on long travels.
Almost luxury feel in the cabin with all black, soft leather, etc.
Good steering feel and precise drive, I am very impressed with the steering precision at slow crawling speeds.
Highway drives is where JC excels, each time I take it out on highway I feel why I do not take it out more often.
Panoramic sunroof gives the cabin very roomy feeling and proud to say that not once my kids have asked to stand up through the sunroof when JC was moving, even after seeing other kids do it in other cars.
Audio quality.
Dislikes:
The parcel tray is a pain, it does not come out easily.
Alerts are distracting, the alerts related to low tire pressure, low AdBlue, etc., on the console, are distracting and intrusive. Sometimes a simple act of horn while driving gives an alert chime. Initially it was very unnerving as I felt something is going wrong. Took time to feel comfortable around alert chimes.
Acceleration is not instantaneous, a frustrating fraction of a second late from the time you press the pedal. It takes little time to get adjusted to.
Sometimes RPM stays high for little longer than acceptable, this is annoying.
Braking makes some noise, like a gripping noise, during slow moves mostly after wash and rainy days.
A pillar creates blind spot in certain directions.
Driving usage:
I took a week off from work for the first 7 days of ownership, drove it in the city, and outskirts with multiple drives on NICE road end to end, clocked 1200kms. Less compared to what I wanted to clock but enough to give me good feel of the car.
I drive it mostly in the city, use for going to office, which is 22kms one side, the drive is through the city. Trip to Goa was my longest highway drive otherwise highway drives have been mostly to nearby towns. There is a big itch to drive long and far, need to plan something this year.
Fuel efficiency:
I have recorded all my fuel expenses, almost always tanked full when fuel indicator hit 'E'.
The best I have got from tank full is 701 kms, FE of 14+kmpl, this was when I drove to Hubli and back. Overall, the FE is 10.5 to 11 kmpl. I should admit I am not satisfied; I need to do more highway runs to extract higher FE.
Conclusion:
I am satisfied with the purchase, the car is good to drive, service experience has been good. Maybe driving modes (eco, sport, etc.) and paddle shift could have enhanced driving experience a little more, but frankly, I need to use it more, maybe put 4X4 also to use.
Happy driving, cheers!
KP.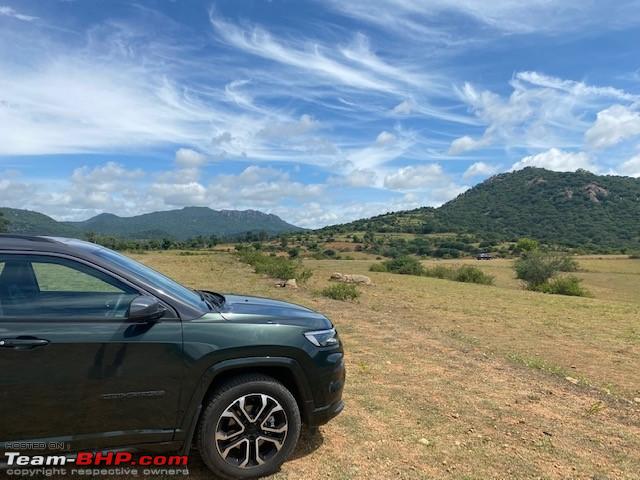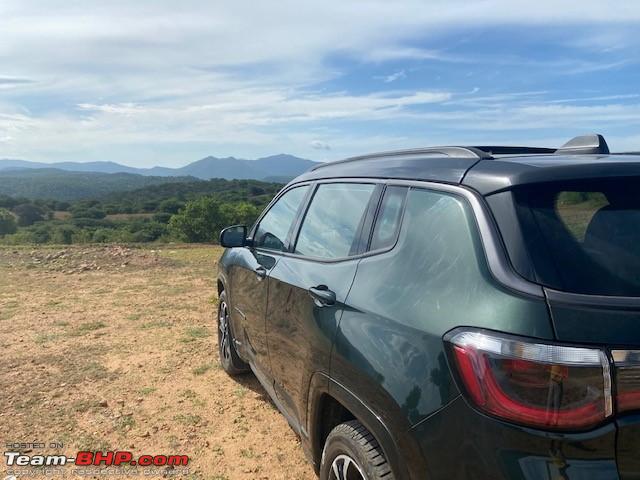 Check out BHPian comments for more insights and information.
Source: Read Full Article