If I get back to the sedan space, I had decided on the Virtus GT 1.5 TSI, but now the 2023 Verna 1.5 Turbo could offer good competition.
BHPian CEF_Beasts recently shared this with other enthusiasts.
Checked out the new Hyundai Verna 1.5L Turbo MT SX(O) today.
Right off the bat, in person, the car doesn't look as bad as it does in pictures! This is one rare car where the white colour just doesn't suit it! But you'll either take a liking to it or you'll not like it at all. There is no middle ground in the looks department with these newer-gen Hyundais, something that was present in previous-generation Hyundai cars like the 2017 First-Gen Creta I have. The new design language adopted will age very fast!
What I liked:
What I loathed:
Some Pictures
A design that you'll either like or not like, no middle ground here. This is one rare car where the white colour just doesn't suit it!: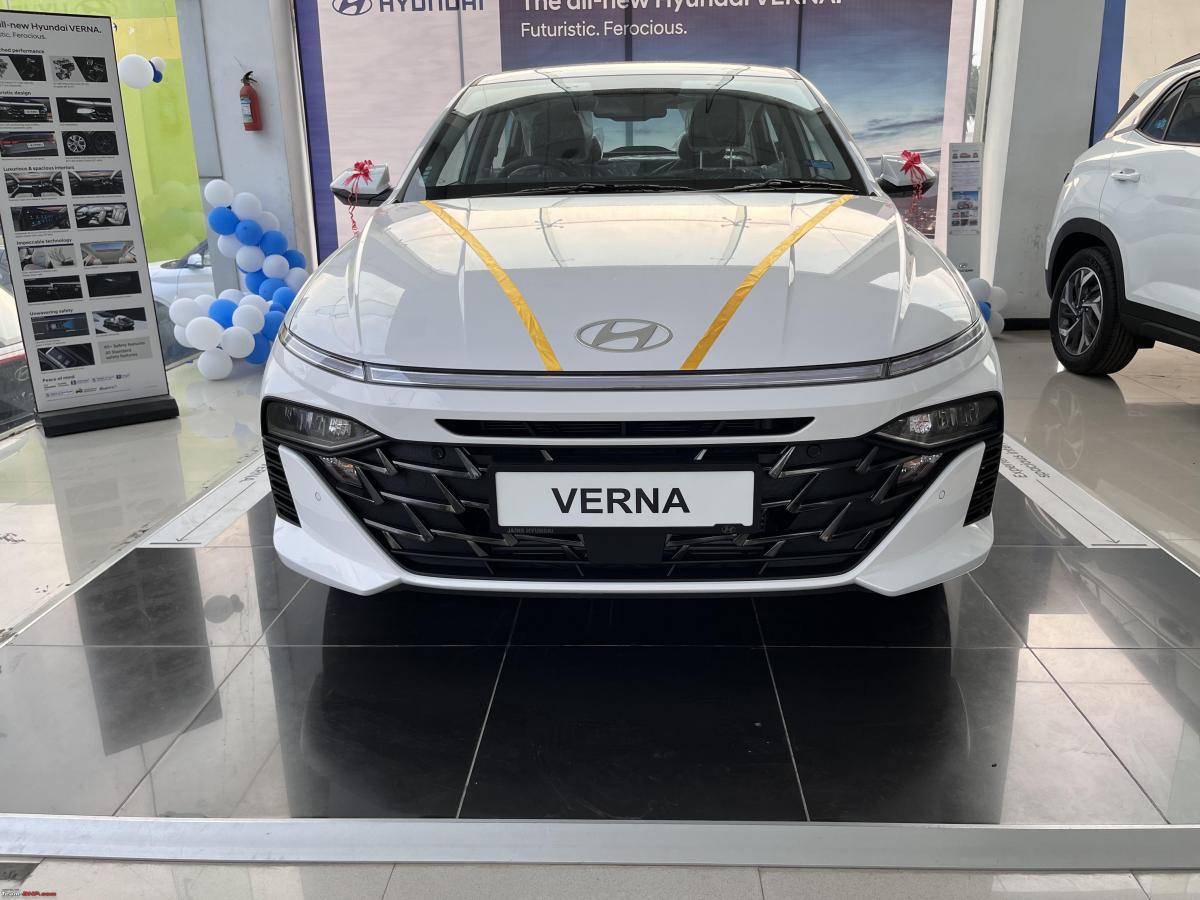 The coupe-ish design and connected tail-lights give the car a good presence when looked at from the rear: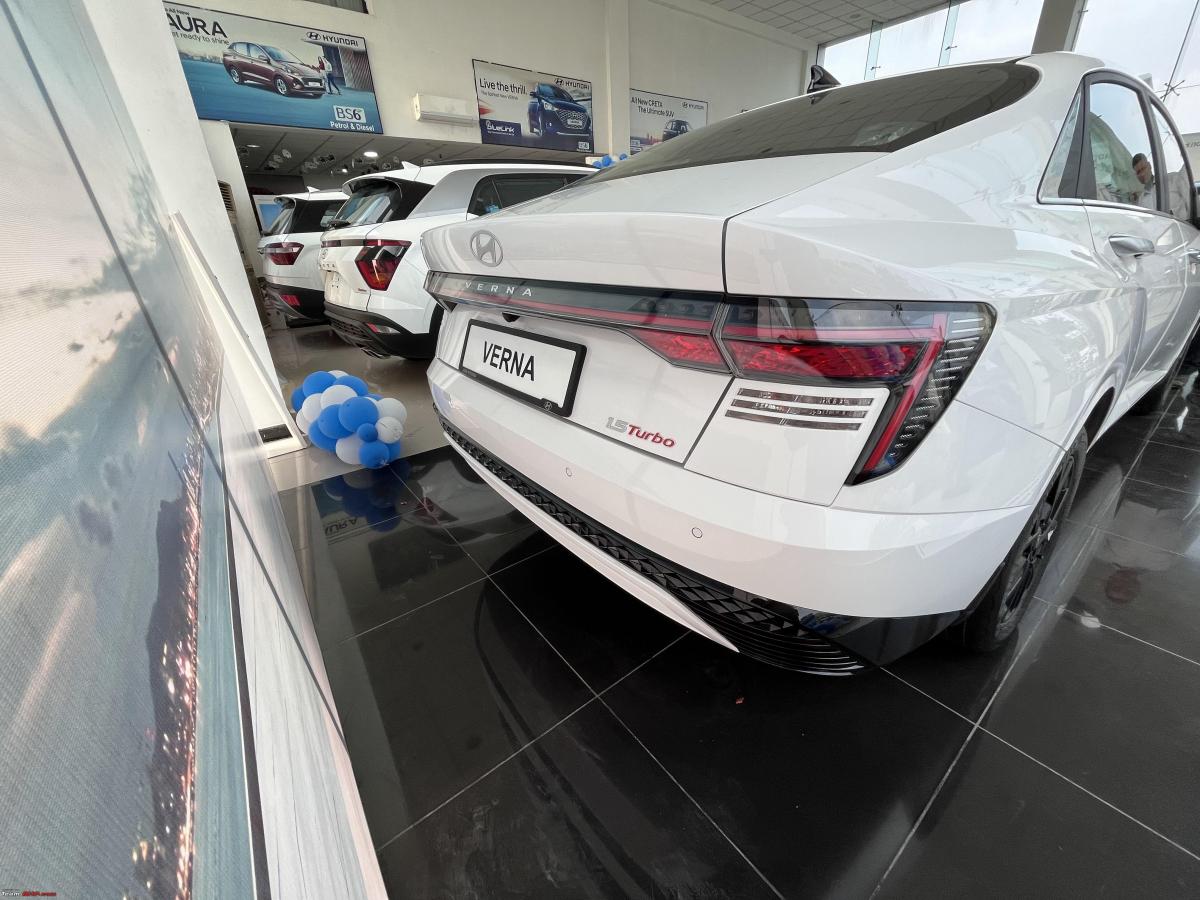 Nowadays more and more manufacturers are going for satin finish for various exterior elements like logos and door handles! First I saw Toyota do it with both the Hyryder and Hycross getting satin finish logos and monikers, now Hyundai has done it with the Verna, everything is in satin finish on the exterior, several interior bits included. The only chrome I saw on this Verna is the lettering inside the gear knob. A surprising departure from Chrome!
A very busy alloy wheel design will be a pain to keep clean, especially in full black. The red calipers denote the 1.5L Turbo variant.
The All-Black interior with red stitching and piping for the 1.5L Turbo variant
Absolutely hate this steering wheel design, come on least the turbo variants deserve a sportier steering wheel with three spokes.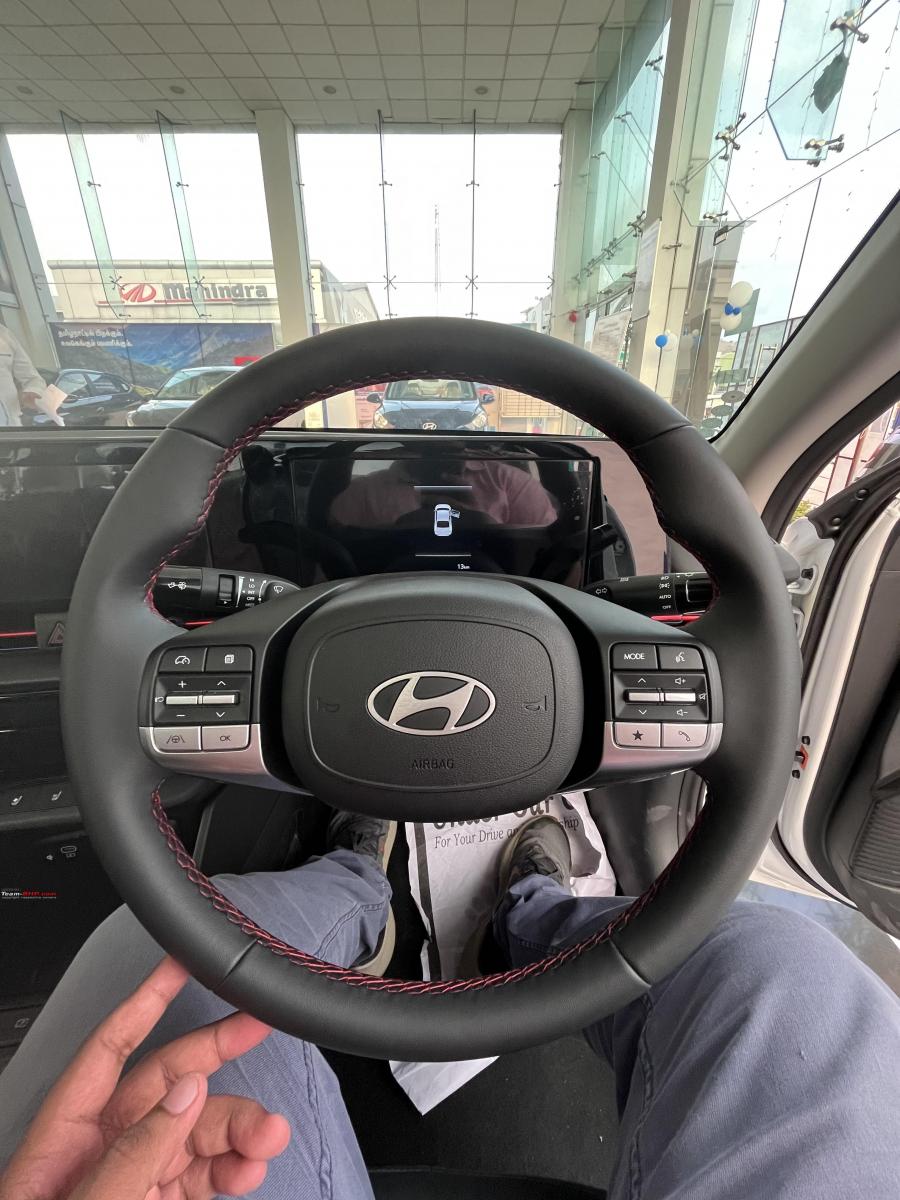 With the button for switching between AC and Infotainment controls, a lot of space has been saved without compromising on usability and ergonomics, smart!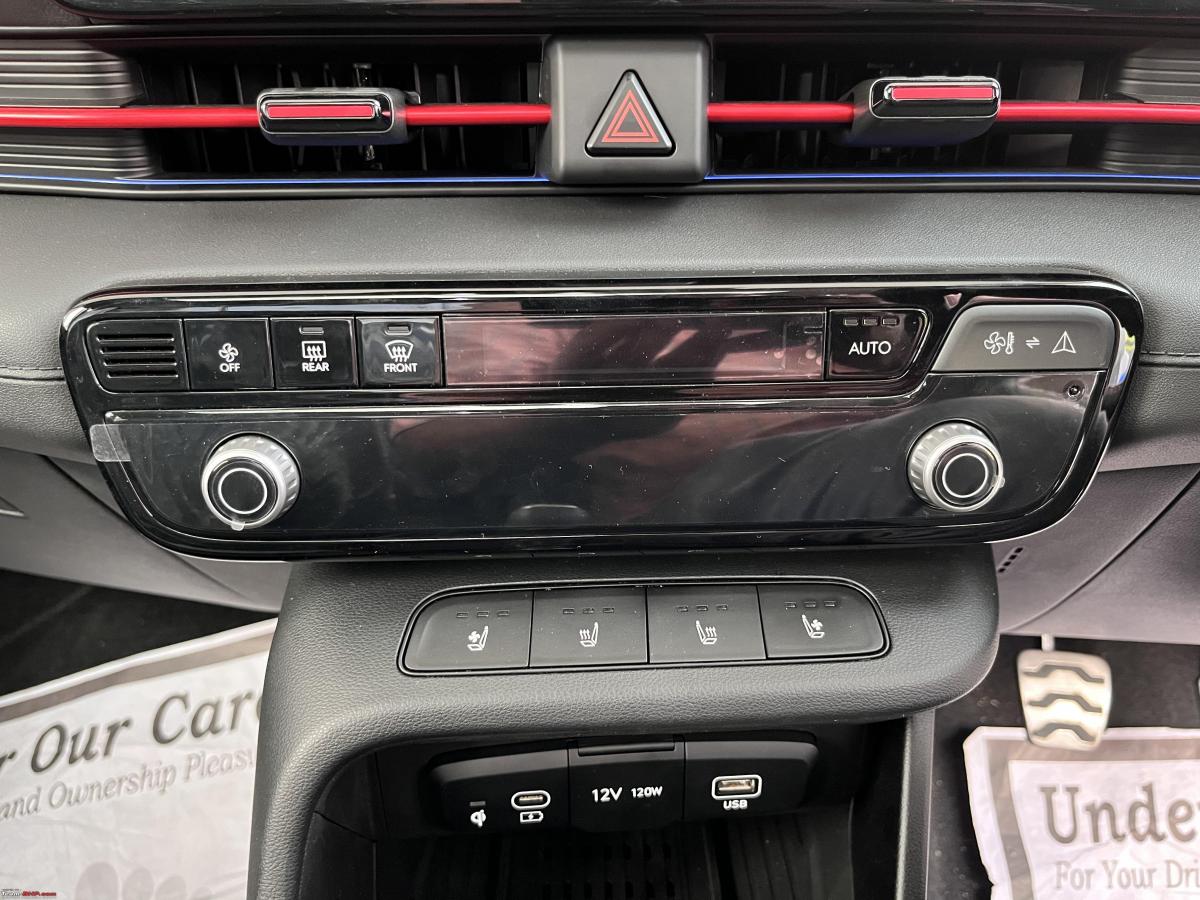 4-way Driver's electric seat with a manual lever for adjusting the height, I'm sure providing a 6-way electric seat wouldn't have cost much!
Centre console space is a strong point for all Hyundai cars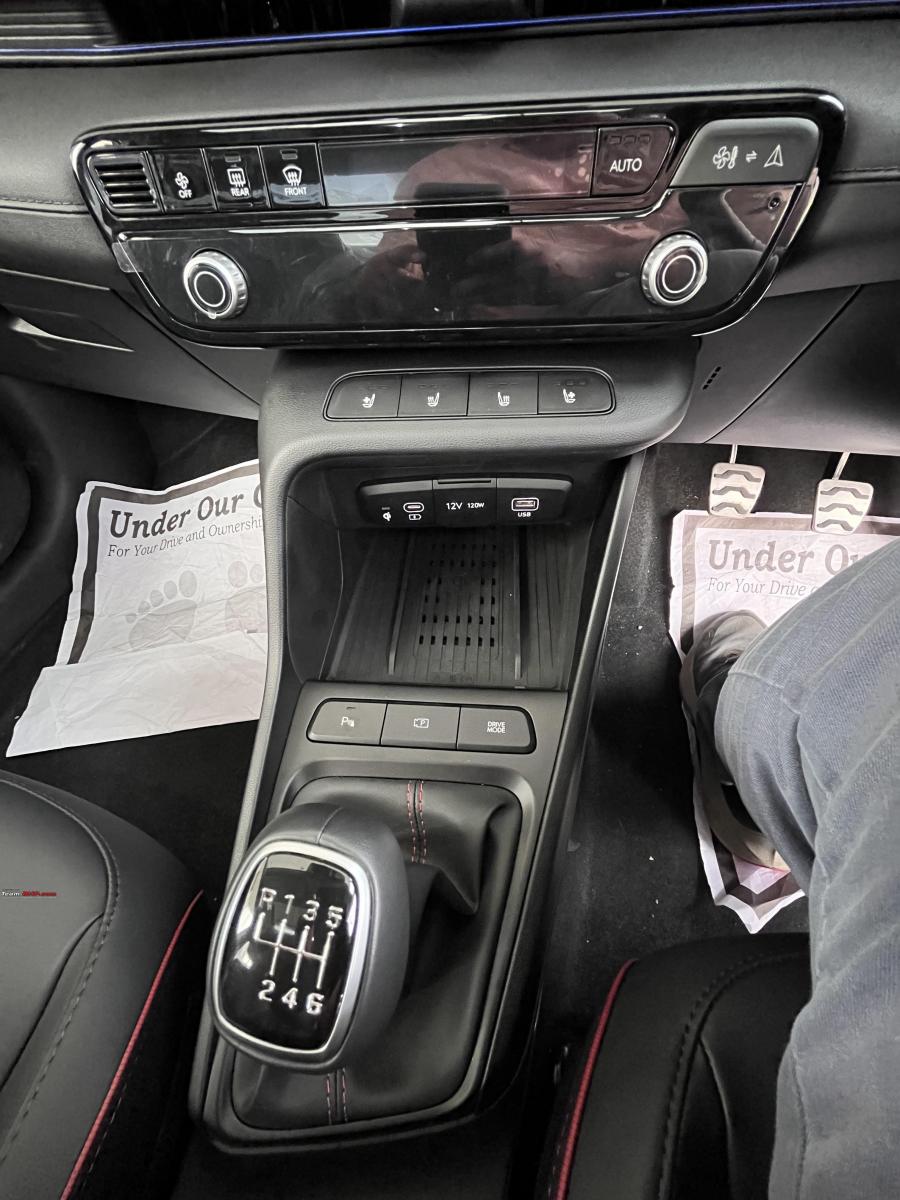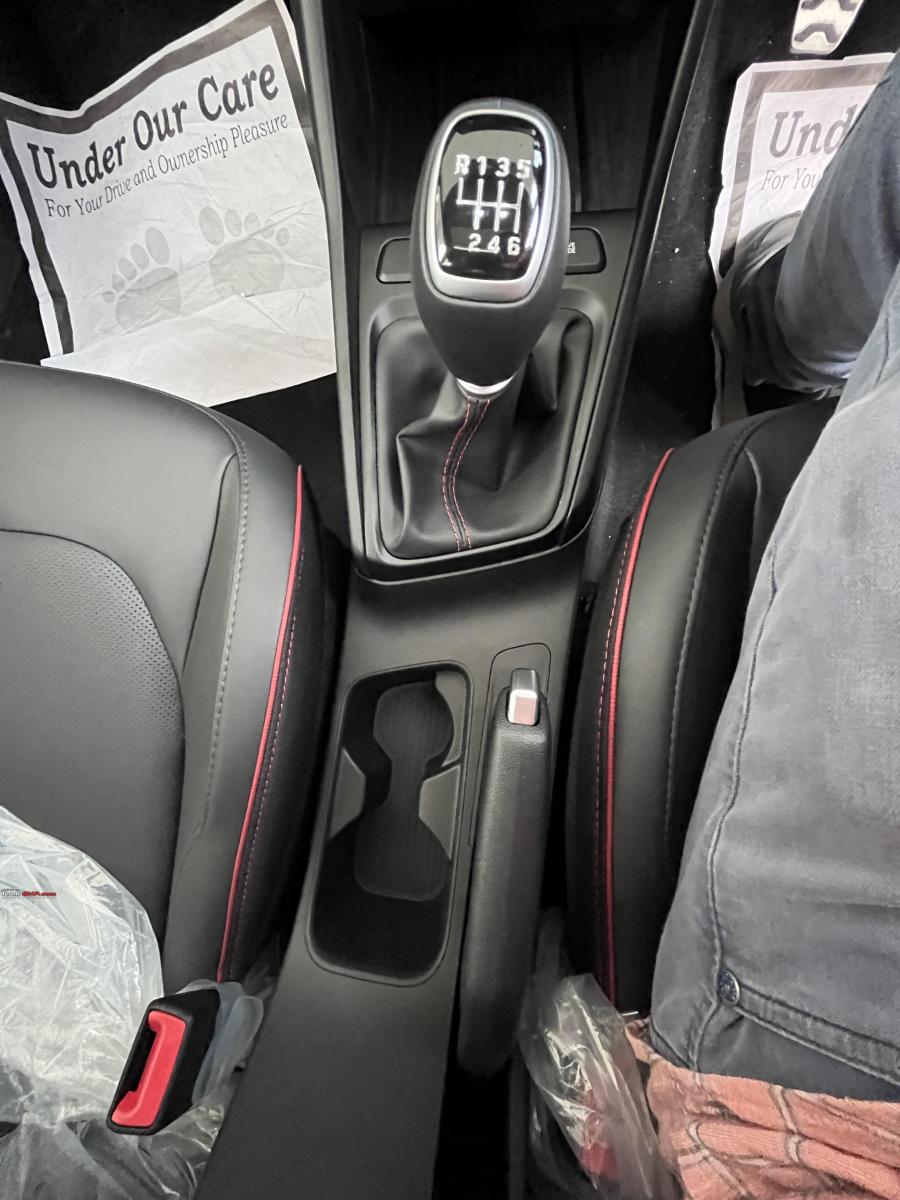 Rear seat space is much better on this new generation Verna, the longer wheelbase shows here. I had enough headroom for me at 5'8" even with the sloping roofline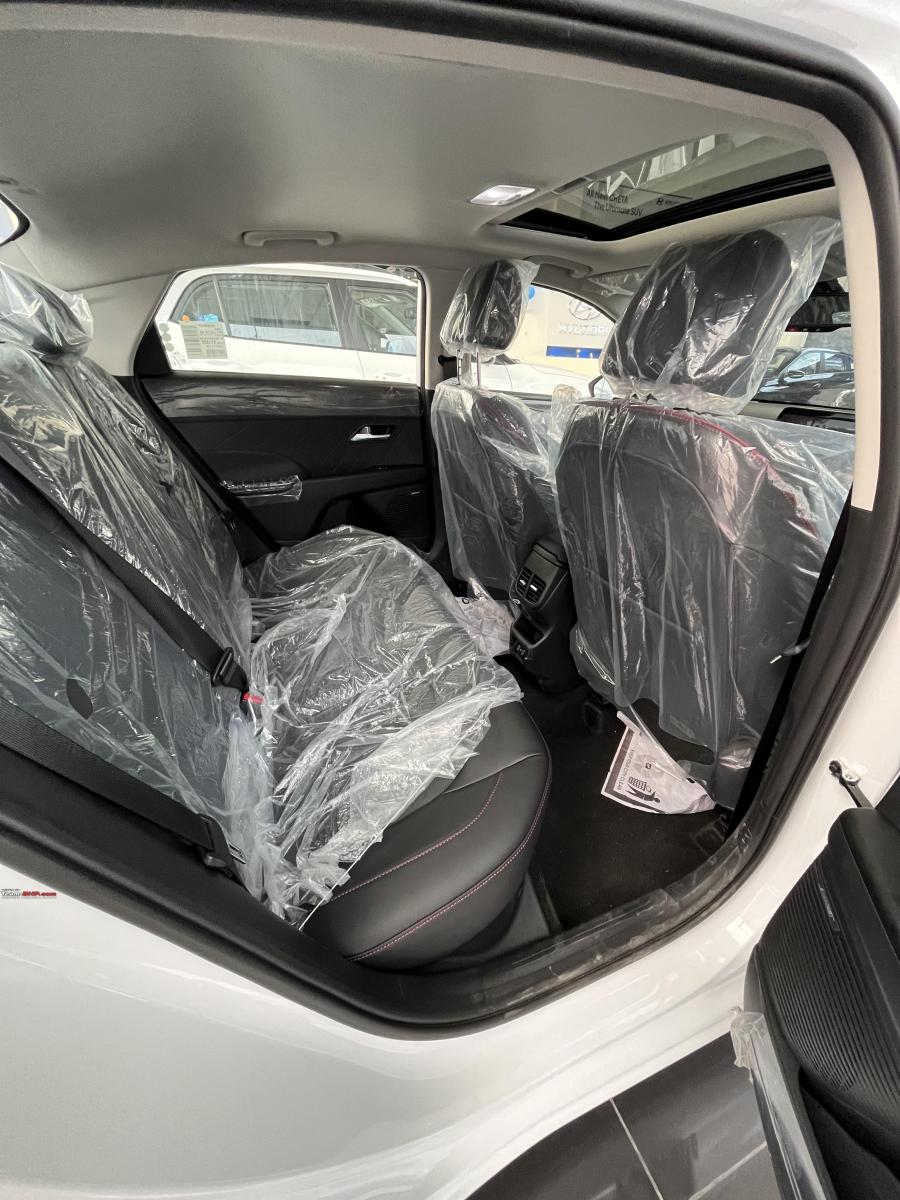 The rear legroom on offer with the driver's seat set to my driving position was on par with the competition
Bose branding on the speakers, is more of the show than go as seen already with the Creta unless Hyundai India has actually changed something dramatically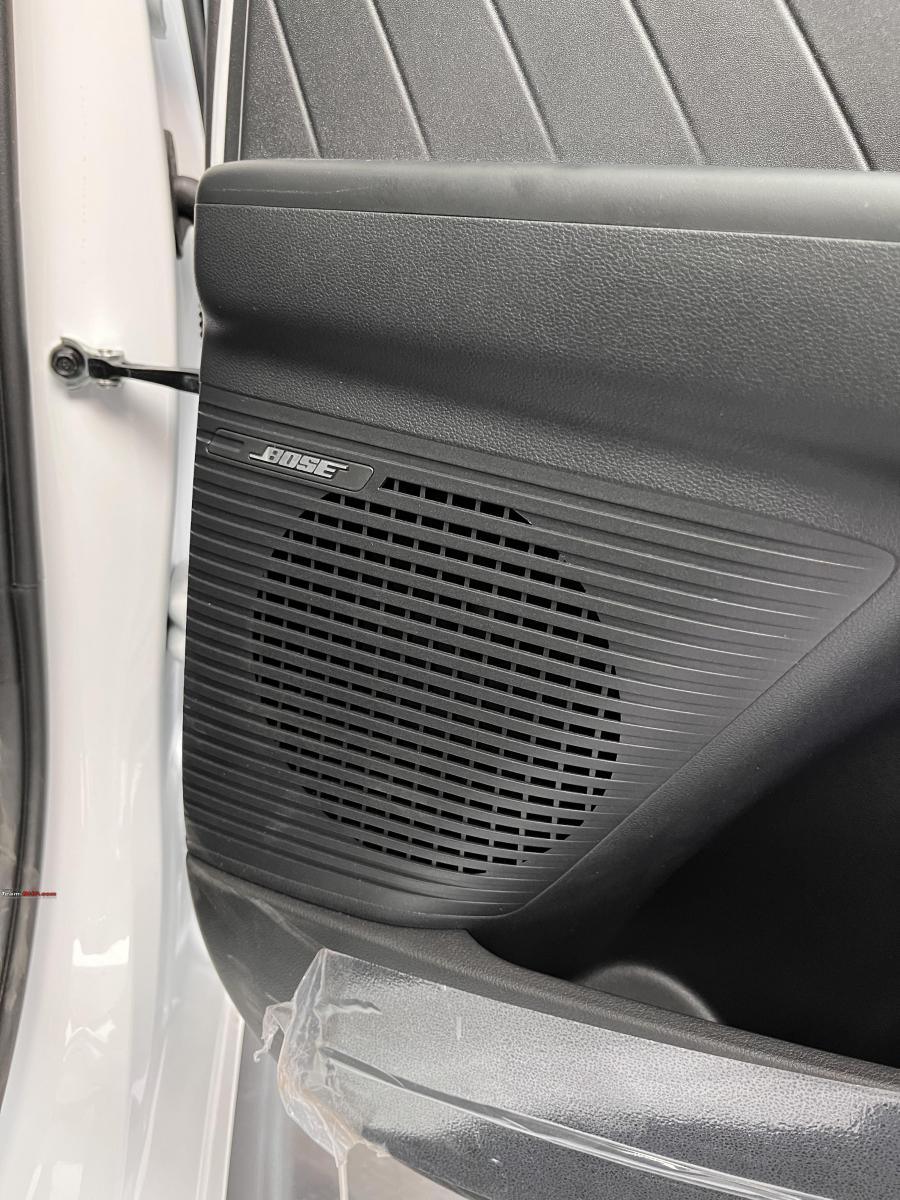 Rear-AC vents and a total of 4 charging ports in the cabin with 3 being Type-C USBs ports and 1 USB-A port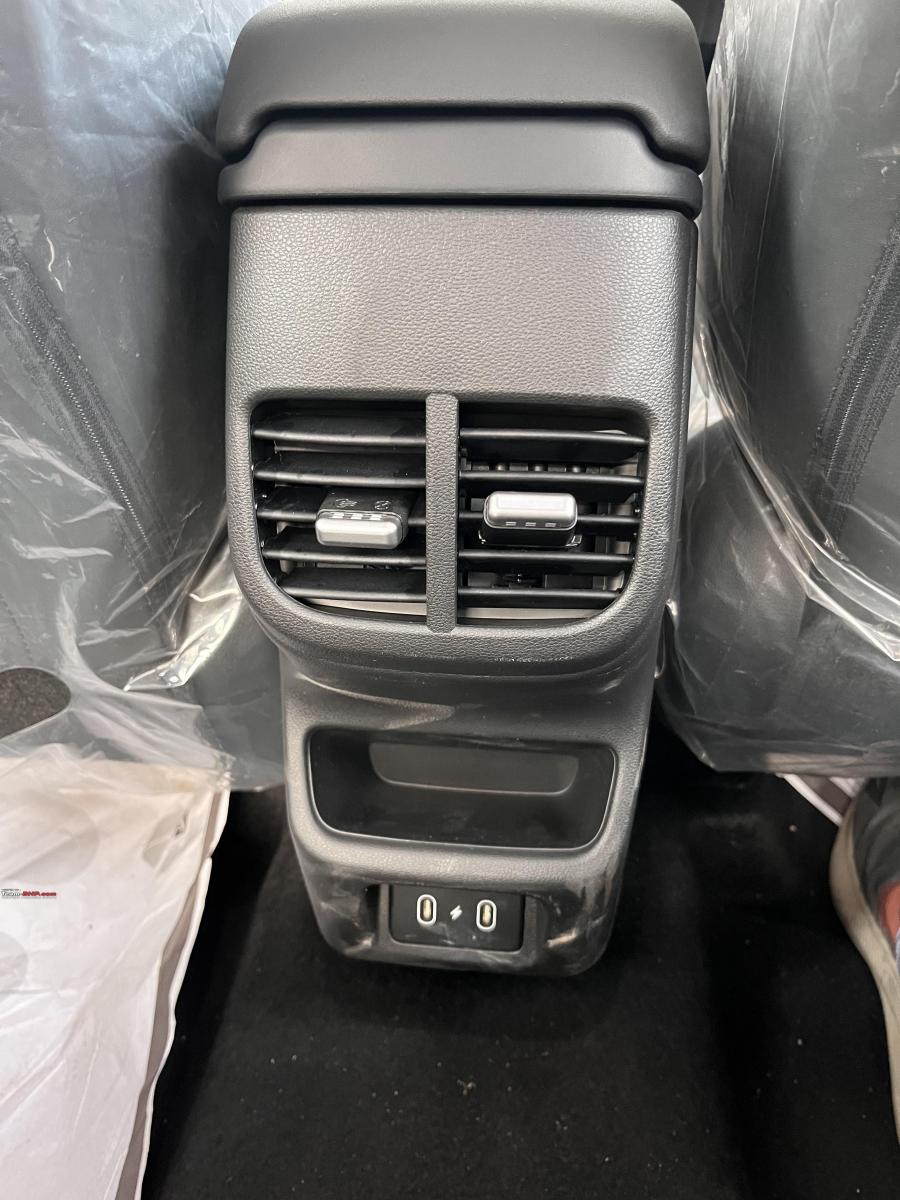 The massive 528L boot is really deep and well-designed, the only gripe is the subwoofer jutting out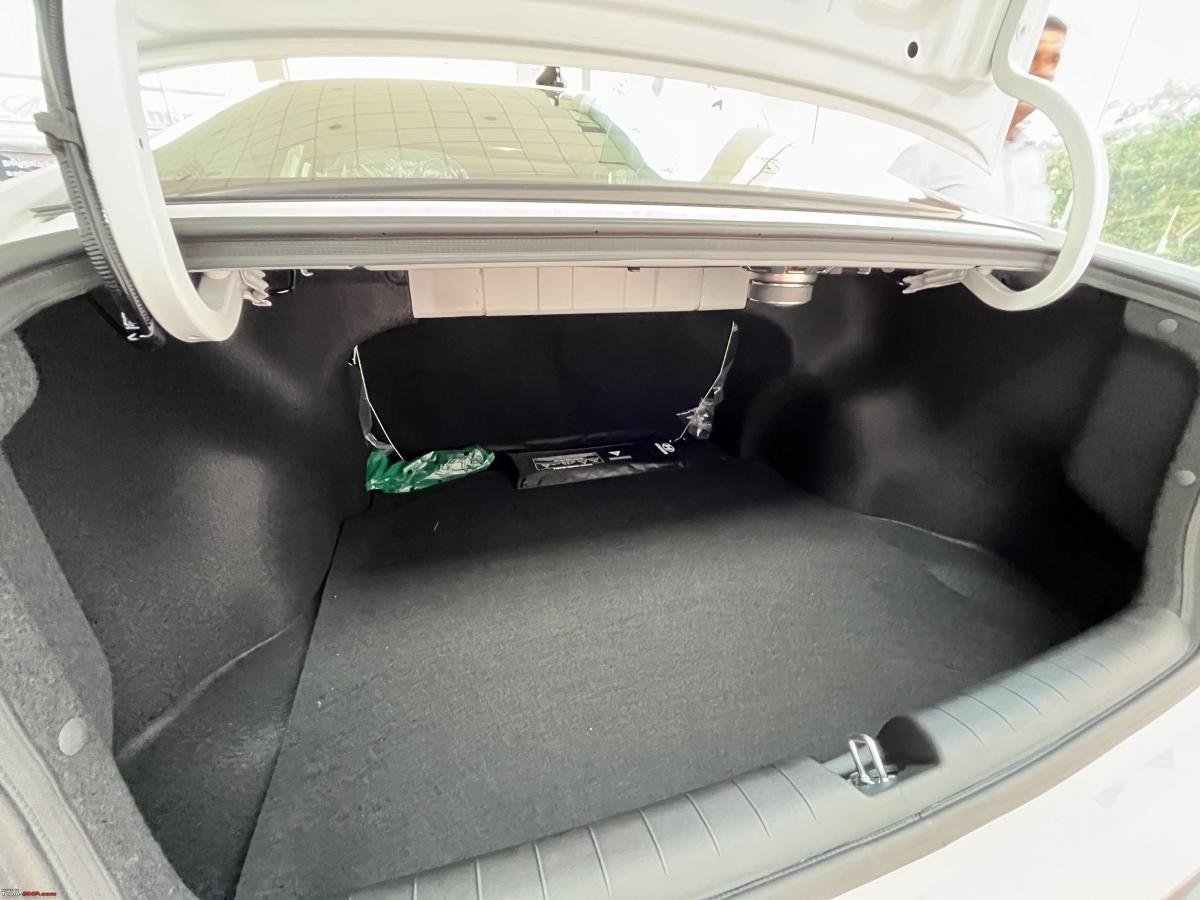 Conclusion
The pricing chosen by Hyundai for the Verna has brought some much-needed life into the slowly-reviving C-Segment Sedan space.
A diesel will surely be missed in this segment, but that's how the world is moving, can't do much about it! By offering both a 1.5L NA and 1.5L Turbo (with class-leading specs) with AT and MT in both, Hyundai can cater to a much wider audience. Although is the 1.5L Turbo really class-leading can only be confirmed once the drive reviews are out because there is a difference between Korean horses and German horses as seen with the previous-gen 1.0L Turbo 120hp Verna and 110hp 1.0L TSI Virtus/Slavia.
If I am in the sedan space in the near future as a replacement for my Creta, which one will I pick? Well, I had decided on the Virtus GT 1.5L TSI long back when I got to test-drive one, will be eager to see if the 1.5L turbo Verna can sway me back to the Korean Camp.
Check out BHPian comments for more insights and information.
Source: Read Full Article