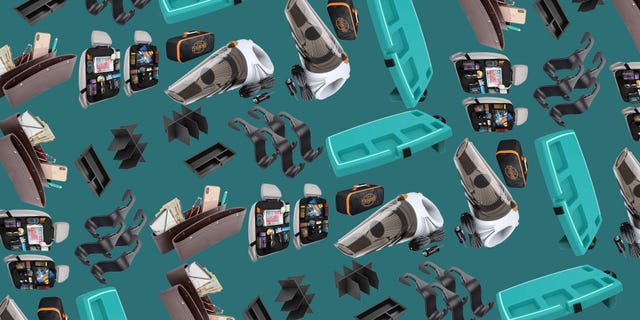 Keeping your car organized isn't just a function of throwing trash away, though that helps. It's about keeping the things you need close, close, and the things you don't need out of the way. These products will take your phone, your change, stuff for the kids, purses, and everything else you shouldn't be looking at while driving, and store them in a convenient and accessible place. Most are universal, but always check the fit for your specific vehicle. Put a couple of these in your vehicle and you won't have to look away from the road to grab your pretzels.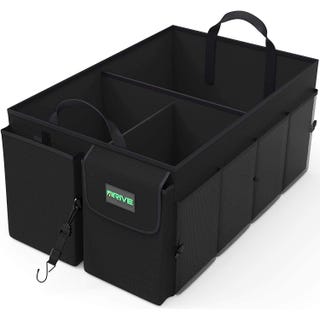 This basic organizer from Drive is expandable to fit in most trunks and features tie down straps to keep it upright. It measures 23 x 17 x 10.75 inches, and every panel is reinforced with stiff base plates.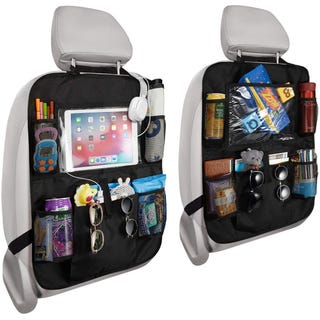 This is a two-pack of multipocket backseat organizers from Reserwa. Each slips over a front seat to hold dozens of things for yourself or the kids, including a tablet. They're made from nylon, polyester, and plastic.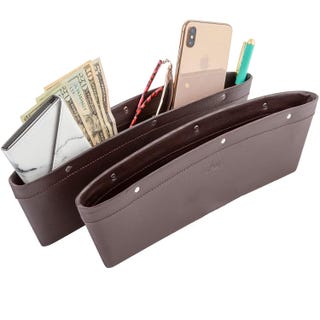 These little pouches from Lusso slip between the gap in your seats and the armrest to add storage to cramped vehicles. They also block that gap so you don't lose any more of your stuff down there.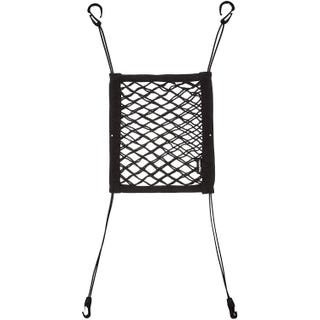 If you just need a little space on the back of your seat, we suggest this mesh organizer from Amazon Basics that clips onto your headrest. It won't fit all the kids' stuff, but it will quickly tuck away when not in use.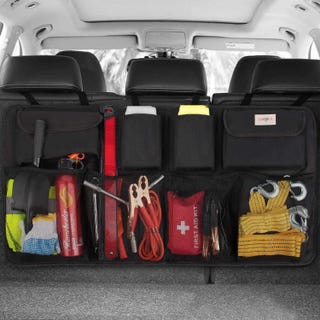 This cargo organizer from Surdoca is aimed more for crossovers and SUVs. It fits on the back of the rear seats and spreads the full width for tons of storage space. It measures about 35 inches across.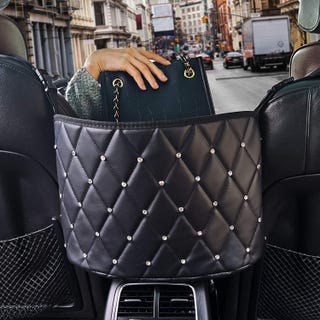 This handbag holder stretches between the front seats to give you extra storage space within reach. This one from Witeo is made of leather and polyester and is waterproof. It takes less than a minute to install.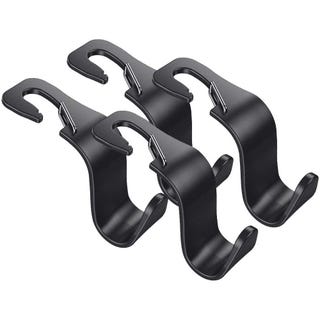 For a cleaner look, these simple headrest hooks from XBRN can help hold groceries, purses, suits, dresses—even cowboy hats! Each hook holds 40 pounds and can be removed when not in use.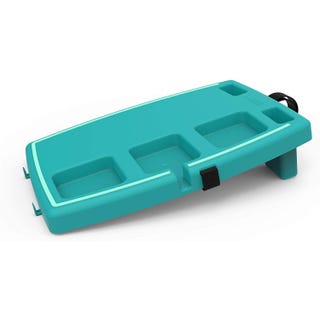 If you've ever delivered pizzas, or just bought one to bring home, you know that they won't sit flat in your passenger seat. This tray makes everything level and features embedded storage trays.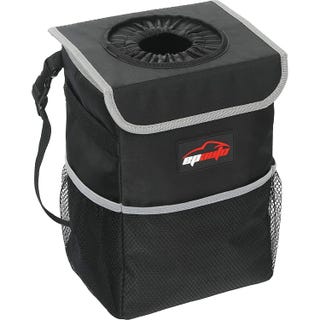 Your car will never stay clean and organized if you don't have a place for trash. This bin from EPAuto is waterproof, takes 2-gallon trash bags and buckles in to stay upright. Better than your passenger's footwell.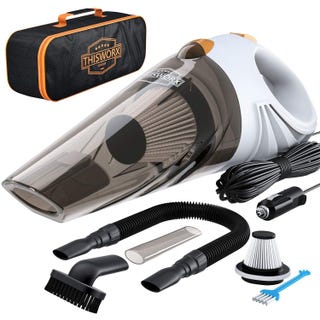 Your car will never feel organized if it's dirty and dusty. This mini vacuum plugs into your car's 12-volt power to clean up the little stuff. It comes with attachments for tight spaces and a carrying case.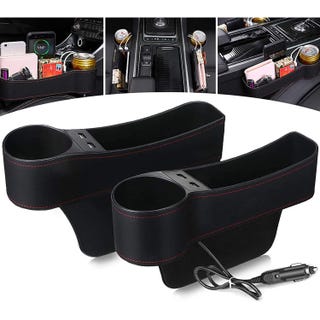 Like the other gap organizer, this leather pouch slips between your seat and armrest, but this one from Jeteven plugs in to allow charging of all your devices. It also features a drink holder.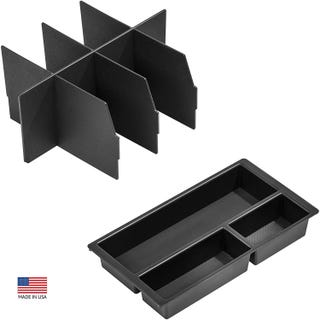 This divider slides into the center console of 2015-2020 Chevy Tahoes, Suburbans, GMC Yukons, and Yukon XLs, offering six spaces along with a tray featuring three more. It's made of durable plastic.
Source: Read Full Article