It has exceeded my expectations in every possible way. I would highly recommend it to anyone who is looking for a versatile, comfortable & capable motorcycle.
BHPian praruaaa4 recently shared this with other enthusiasts.
My Bikes Over the Years
A small brief journey through my Two-Wheel World
Coming from a transportation business background, riding a bike is not just a mode of transportation for me, it's a passion that has been a part of my life for as long as I can remember. Over the years, I have had the privilege of riding some amazing bikes, each of which holds a special place in my heart. My journey through the two-wheel world and an introduction to the bikes I have owned and ridden over the years.
My First Bike: Yamaha RXG
The first bike I ever rode was a Yamaha RXG, and I still remember the thrill and excitement of my first ride. This was during my school days and this bike introduced me to the world of motorcycling and gave me a taste of the freedom that comes with cruising on two wheels. Yamaha RXG was the perfect starting point for me. I learned how to handle the motorcycle, control its speed, and most importantly, develop my passion for riding.
RX135: A Step Up
The next upgrade was a Yamaha RX135 as my dad was also a bike rider and loved Yamaha and Royal Enfield brands. This bike was more powerful and faster, which made it more exciting to ride. The RX135 was a great bike to learn on, as it was still relatively easy to handle and provided a more exhilarating riding experience.
Bajaj Pulsar 150: A Game Changer
The next bike I owned was the Bajaj Pulsar 150 which was used for my college commute and it was a game changer for me. This bike was the first bike I owned that was truly my own, and it was an incredible feeling to have complete control over a motorcycle. The Bajaj Pulsar 150 was a reliable bike, and it gave me the confidence to take on longer rides and more challenging terrain. This bike was my faithful companion for many years, and it will always hold a special place in my heart as this was the bike I rode for both my UG and PG college days.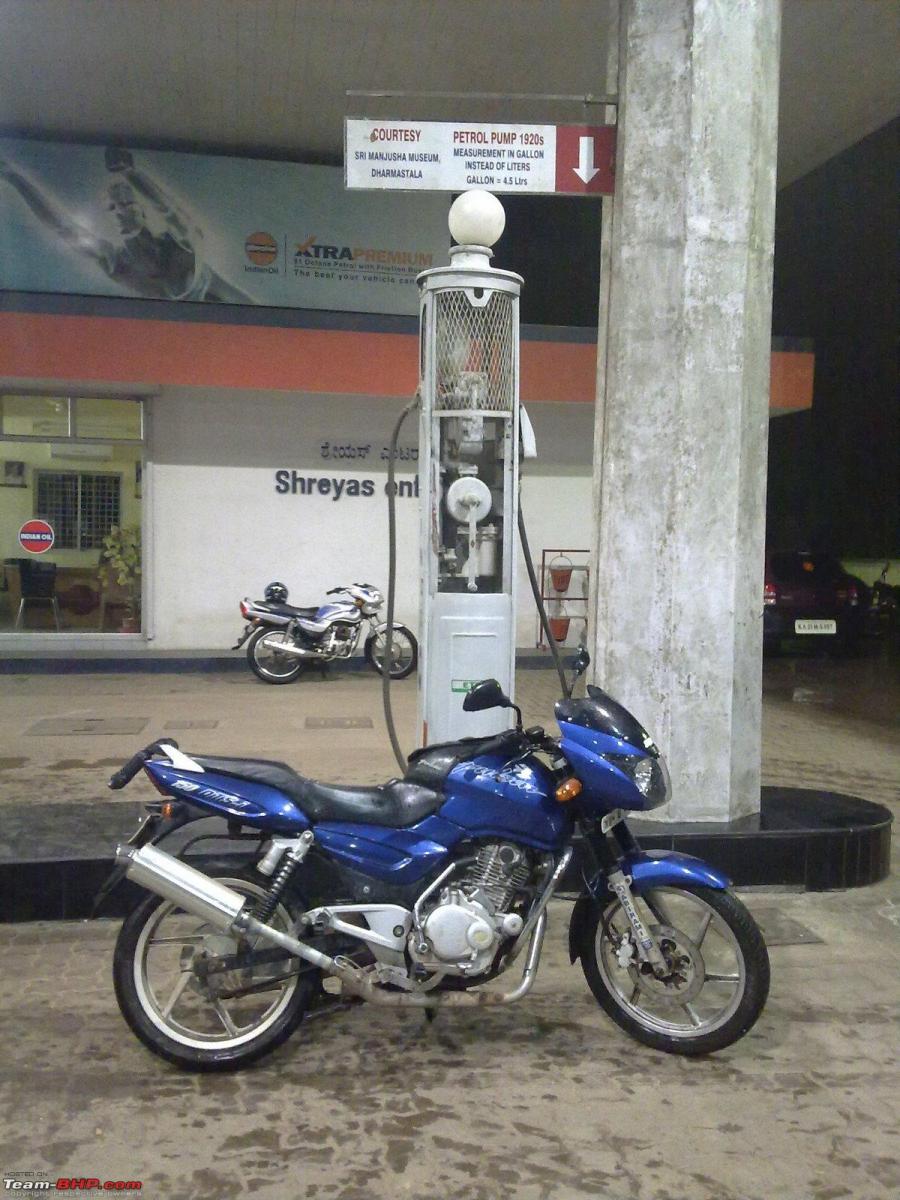 Bajaj Avenger 180: A Cruiser
While I had the Pulsar 150, Dad decided to try something different and purchased a Bajaj Avenger 180. This bike was a cruiser, and it was a completely different riding experience. The Bajaj Avenger 180 was much more relaxed and comfortable to ride. I loved the laid-back feel of this bike, and it became my go-to for weekend rides in home town whenever I came home from Hostel.
Yamaha R15: A Sport Bike
After a few years of cruising, I decided to try my hand at a sport bike, and I purchased a Yamaha R15. This bike was unlike anything I had ever ridden before, and it was an incredible experience. The Yamaha R15 was nimble and incredibly responsive, and it allowed me to push my limits as a rider. This bike was a lot of fun to ride but the sporty position was too painful for me during long rides. I still have the Yamaha R15 but barely see any miles.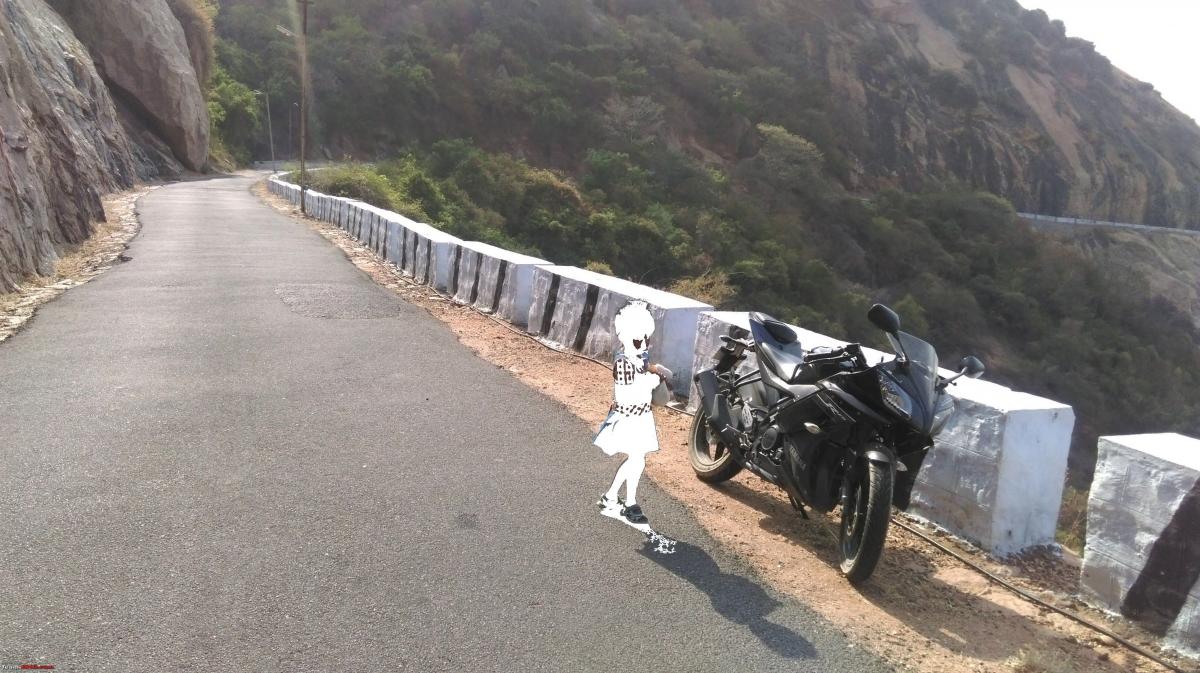 Kawasaki Versys 650: An Adventure Bike
When the Kawasaki Versys 650 was launched I immediately jumped the gun and booked the bike without any test ride in 2016. This bike was designed for long-distance touring and exploring new roads, and it was the perfect bike for me. The Kawasaki Versys 650 was comfortable to ride, had plenty of power and was incredibly reliable.
I spent many hours exploring new roads and experiencing new sights on this bike, and it will always be a special memory for me as this was the bike that got introduced me to a lot of like-minded friends and the Riding Gear that is needed for safe riding. If I go more in detail then this bike alone will need a separate thread. The bike is now sold to make way for my current bike as I can't manage two Adventure Tourers in the same garage.
Many of my fellow Versys 650 riders disagree that Versys 650 is a very capable off-road bike but I had the maximum fun with my Versys 650 off-road.
Somewhere in Chikkamagaluru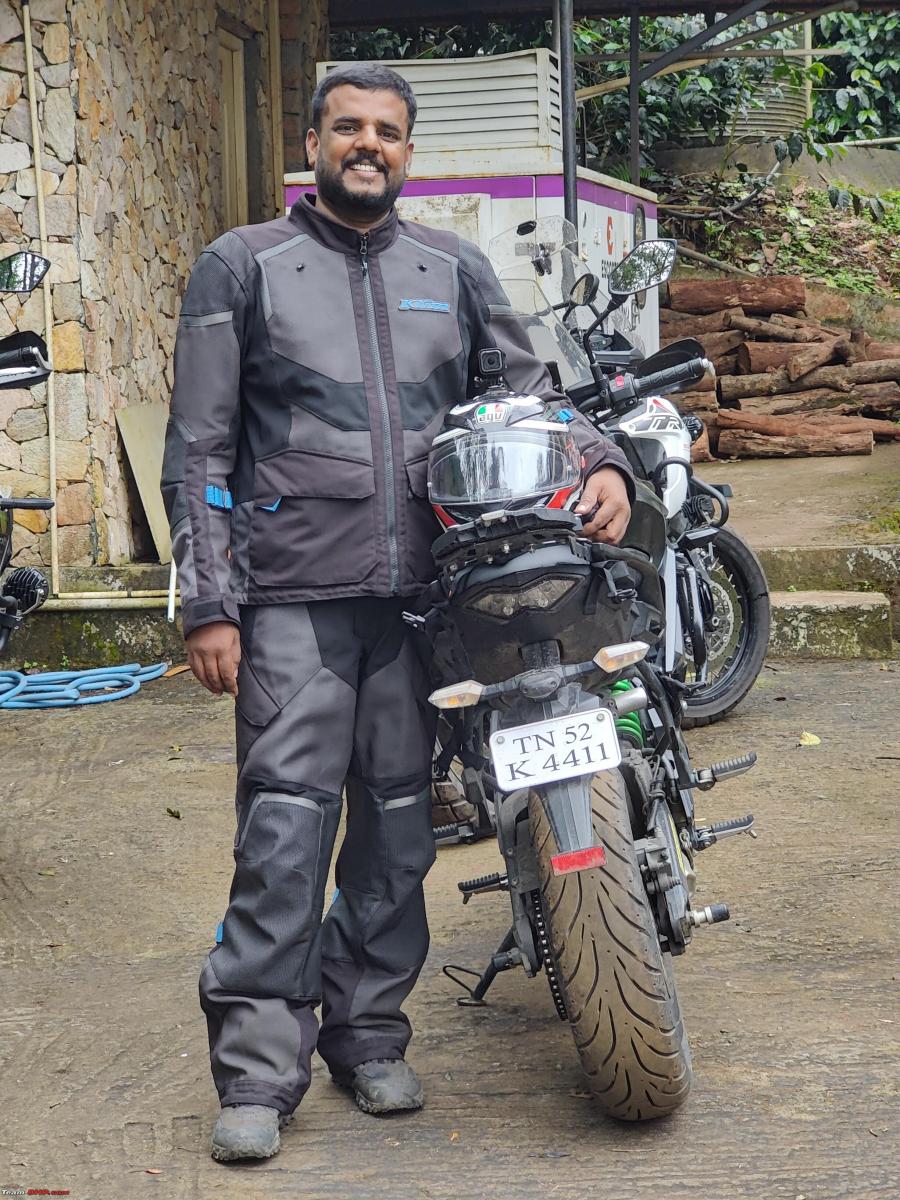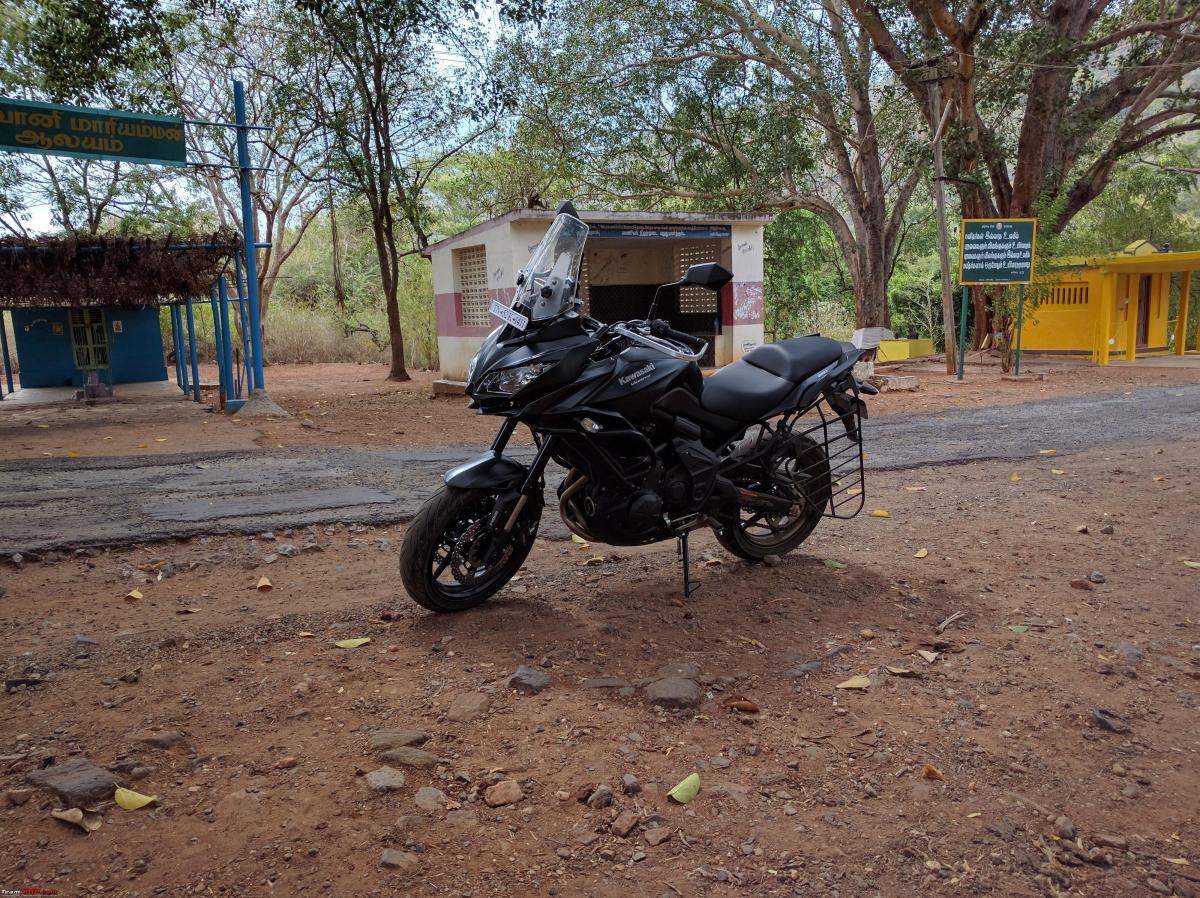 This picture was taken during my Solo ride to Dhanuskodi
Few Pics from the Annual TN Versys meet in Kodaikanal and Yercaud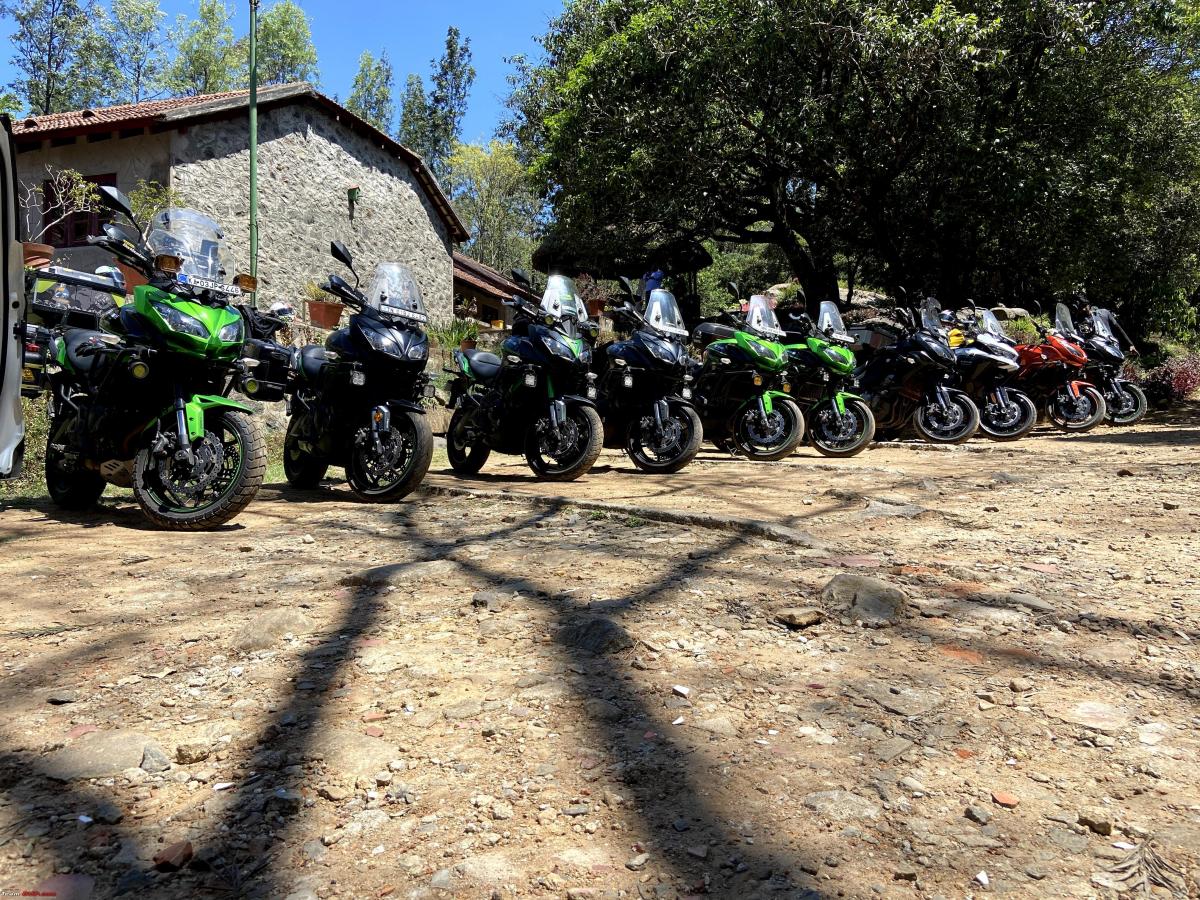 On the way to Goa for 'Versys India Riders' Meet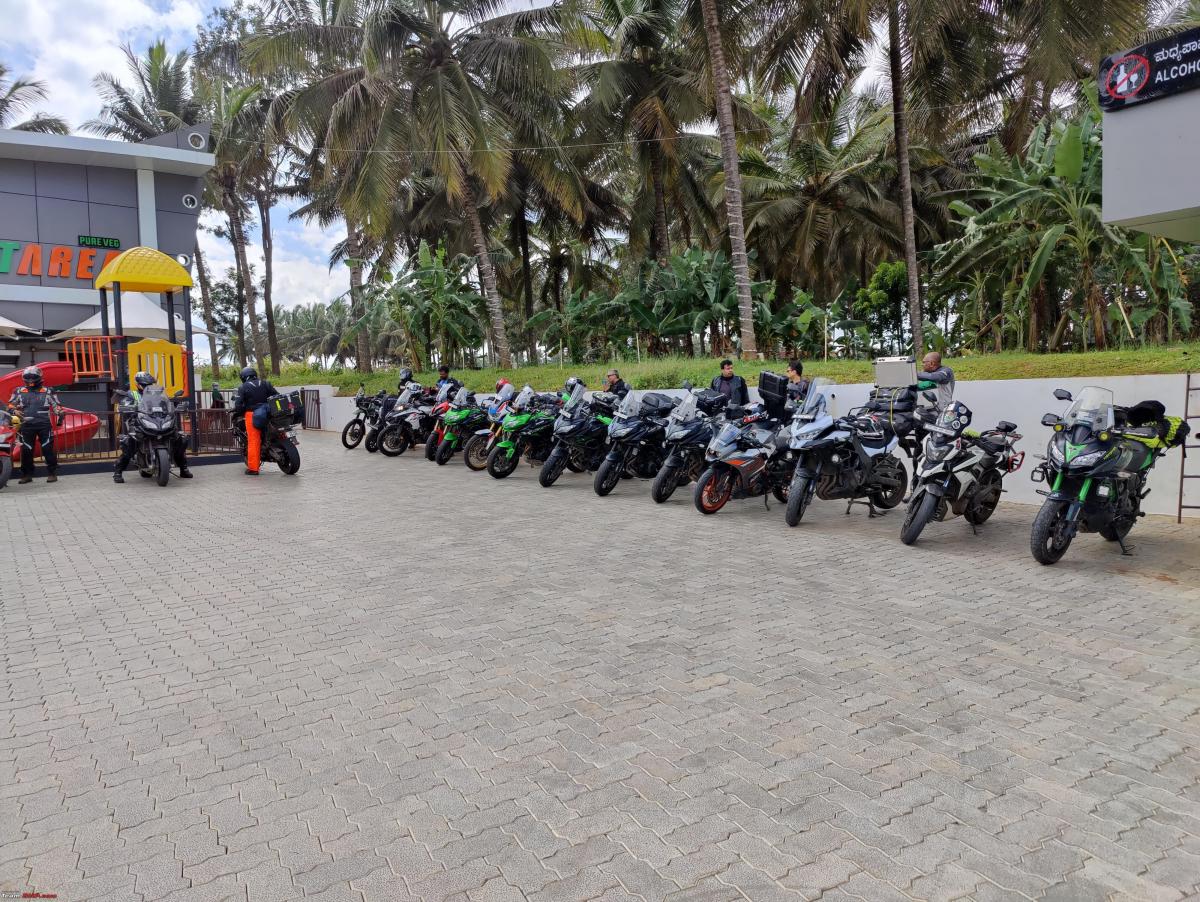 This picture was taken before handing over Versys 650 to the new owner
My Current Bike: BMW R1250GS
The bike was brought home last February and this is my one-year ownership review with approx 12500 kilometers on the saddle.
There was an itch to upgrade my Versys. A few bikes that were on my radar were Tiger Rally Pro 900 and BMW F900XR. During one of my visits to the BMW showroom got to know there was a relatively new low-mileage GS that is going to come up on sale. Did some research on the bike and the maintenance history and immediately mobilized funds and took delivery of the bike.
Nothing comes close to BMW R1250GS (Except maybe my Versys 650 (I know I'm going to be bombarded. A topic for another time)). After riding this beast for a year now, I can honestly say that it has exceeded my expectations in every possible way.
First of all, let's talk about the design and build quality. The BMW R1250GS is a formidable motorcycle with its robust build and sleek design. It features a classic boxer engine design that gives it a distinctive look, and the attention to detail on the motorcycle is exceptional. From the moment you sit on it, you can feel the quality of the materials and the craftsmanship that went into building it. The seat is comfortable, the handlebars are ergonomically placed, and the overall design is practical and stylish.
When it comes to performance, the BMW R1250GS is a powerhouse. The 1,254cc engine produces a massive 136 horsepower, which is more than enough for any adventure. The motorcycle handles like a dream, and the suspension is top-notch, which makes for a smooth ride even on rough terrain. The Dynamic ESA system allows for quick and easy adjustments on the fly, so one can adapt to any road conditions with ease. The BMW R1250GS is also equipped with the latest in safety technology, including ABS Pro and Dynamic Traction Control, which adds peace of mind while riding.
One of the best things about the BMW R1250GS is its versatility. Whether you're riding on the highway, in the city, or on backroads, this motorcycle is up to the task. The adjustable windscreen provides excellent wind protection, and the heated grips make for a comfortable ride even in colder weather. The ample storage space makes it easy to carry everything you need for a long trip, and the TFT display is easy to read and provides all the information you need while riding.
In conclusion, my year with the BMW R1250GS has been nothing short of amazing. This motorcycle has exceeded my expectations in every possible way, and I would highly recommend it to anyone who is looking for a versatile, comfortable, and capable motorcycle. Whether you're a seasoned rider or just starting out, the BMW R1250GS is the perfect bike for any adventure. So, gear up hit the open road, and see where the journey takes you!
Continue reading praruaaa4's ownership experience for BHPian comments, insights and more information.
Source: Read Full Article