Scot will join Volvo Cars In March 2022, replacing Hakan Samuelsson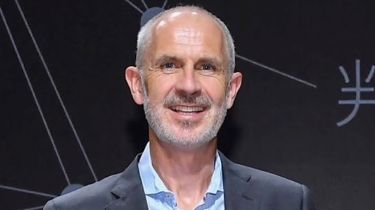 The board of directors at Volvo Cars has appointed Jim Rowan to succeed Håkan Samuelsson as President and Chief Executive Officer of the Swedish brand.
Samuelsson, who has stepped down from the role after serving as a Volvo Cars board member since 2010 and as CEO since 2012, will move on to the role of chairperson with sister brand Polestar once his contract ends.
Volvo and Northvolt open new £2.5 billion EV battery R&D facility
Eric Li, chairperson of the board at Volvo, stated that 'Volvo Cars is going through a rapid transformation of digitalisation, which is why we wanted to bring in someone with global CEO experience from outside the automotive industry. Jim is the right person to accelerate Volvo Cars into the future – enabling it to become the fastest transformer in its field and a fully electric company with millions of direct consumer relationships'.
The 56 year-old Scottish executive has served in a number of high-ranking roles, his current being as CEO of Ember Technologies – a manufacturer of heat-controlling kitchenware. He has also previously served as CEO of Dyson and as Chief Operating Officer of Blackberry.
Rowan will be responsible for leading the brand as it undergoes the transition to being a fully-electric manufacturer by 2030. The upcoming replacement for Volvo's flagship SUV, the XC90, will be the first generation of the brand's largest car to offer a fully-electric drivetrain.
Check out what happened when we tested the Volvo XC90 against the Genesis GV80 here…
Source: Read Full Article