Alpine boss Laurent Rossi gave details on the firm's expanding line up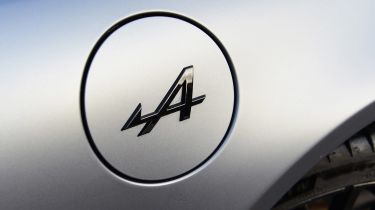 While Alpine currently only has the A110 sports car within its stable, the coming years will see the French manufacturer rapidly grow its range of models with several SUVs and a hot hatch. 
We know an all-electric Renault 5-based Alpine will come in 2024 (although Alpine insists its hot hatch actually lays the foundation for Renault's EV) and we've even spotted the Alpine GT X-Over testing already. Speaking to Auto Express, Alpine CEO Laurent Rossi detailed further plans beyond these two cars – with a focus on two more SUVs and an all-electric A110 replacement. 
Top 10 best SUVs to buy 2023
The two SUVs are scheduled for 2027 and 2028 launches and positioned "in the segment of the Porsche Macan and Cayenne", Rossi told Auto Express. He also said that the SUVs should "keep a sporty DNA, inspired from racing" but also conceded "These are going to be two-tonne, five-metre-long cars. You're not going to make a sports car, unless you're Ferrari."
According to Rossi, the smaller SUV will be the sportier offering, with the Cayenne-sized model "angling more towards premium and less agility". 
The nature of the underpinnings for these two new SUVs is yet to be decided and Alpine appears to have a selection of potential platforms from partners. In 2021, Lotus and Alpine announced it would co-develop a platform for an electric sports car, which could pave the way for Alpine using the new Lotus Eletre's architecture.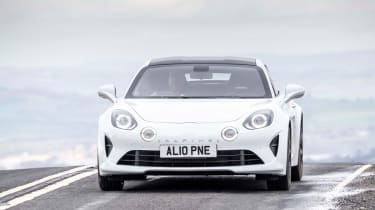 Alpine's parent company, Renault, also has a partnership with Nissan, which has the CMF-EV platform that the Ariya SUV and, indeed, Renault's own Megane E-Tech Electric use. Emmanuel Al Nawakil, Alpine's Vice President of Sales and Operations told Auto Express that the smaller "C-segment SUV will be a totally bespoke body, but will have vital differences underneath to other models with our own battery and gearbox". This suggests that whatever platform Alpine chooses, it will be heavily modified to suit the firm's needs. 
Alpine sees North America as a crucial market for its upcoming SUV range. Laurent Rossi revealed Alpine expects to sell "150,000 units per year by 2030" and Al Nawakil backed up this ambition by stating he wants Alpine to "multiply sales by 10 in the next two to three years". Rossi continued, saying "the US will provide the extra bulk with SUV sales". For context, Alpine sales grew 132 per cent over the past two years, from 1,527 registrations in 2020 to 3,546 in 2022.  
The firm's only model at the moment, the A110, was also mentioned by Rossi, who said he wants a "full A110 EV by 2026" but will still "sell the current one until we can't", referencing the challenges of Euro 7 emissions regulations. 
Now read our full review of the Alpine A110…
Source: Read Full Article