Finance Minister Nirmala Sitharaman did not announce any relief for vehicles running on diesel and petrol in the Union Budget 2019. But a temporary reduction in GST rates is the need of the hour to boost auto industry sales says Mahindra & Mahindra – Managing Director, Dr. Pawan Goenka. Speaking to journalists post the Union Budget 2019 announcement on Friday, Dr. Goenka welcomed the incentives for electric vehicles but also stated that a temporary boost was necessary to promote growth in the auto sector.
Also Read: Budget 2019: Electrics Vehicles To Get More Affordable
Dr Goenka said, "Given that the auto industry is a big contributor of GST it will be difficult for the government to make any reduction in that. Having said that there is an immediate need for giving the auto industry a flip. I believe the only way to do it is by making a temporary reduction in GST. By temporary I mean a period of six months. This would really spur demand."
In a similar move, the UPA government had reduced the excise duty on vehicles during the 2008-09 slowdown that had helped carmakers to boost sales and correct the de-growth that accumulated over a period of time. The result was a strong resurgence of the Indian auto sector at the time, despite the global markets and automakers struggling due to the recession.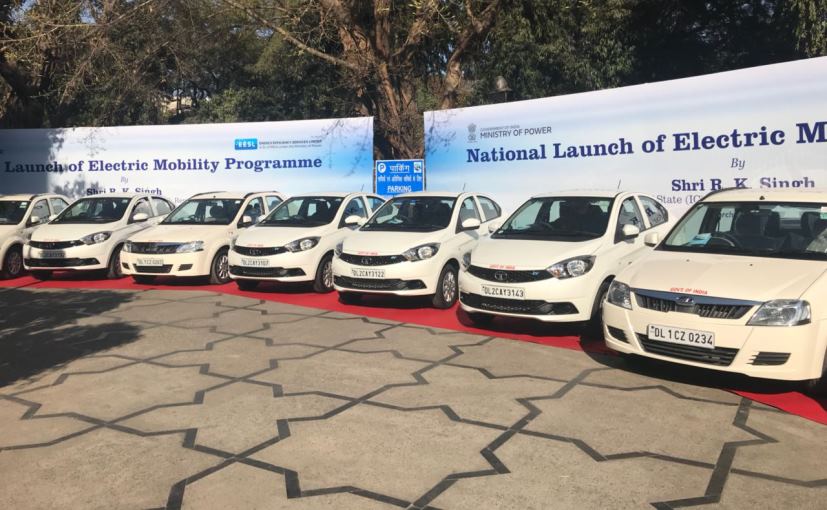 Mahindra currently supplies electric vehicles to the government along with fleet operators
The increment in insurance costs, mandatory safety equipment and the transition to BS6 norms has taken a hit on the auto industry. The surge in vehicle prices followed by the General Elections earlier this year, made for an unfavourable market sentiment among prospective buyers. It was expected that the government will consider SIAM's appeal to reduce the GST rates from the current 28 per cent to 18 per cent, but the government has decided to back the EV segment instead.
Dr Goenka further said that a period of six months will be enough for a course correction, as a short term measure, and may not be the best decision in the long term given the loss of revenue. However, he did mention that the government should revise the GST rates once the BS6 norms kick-in after April 2020, which will see the vehicles getting expensive anyway.
He added, "Under BS6, the price of my vehicle will go up anyway by say ₹ 1 lakh. And through this, the government will get an additional ₹ 48,000. So their GST kitty will go up. It is then that the government could look at some rationalisation of GST rates which could be more of a permanent in nature."
Source: Read Full Article