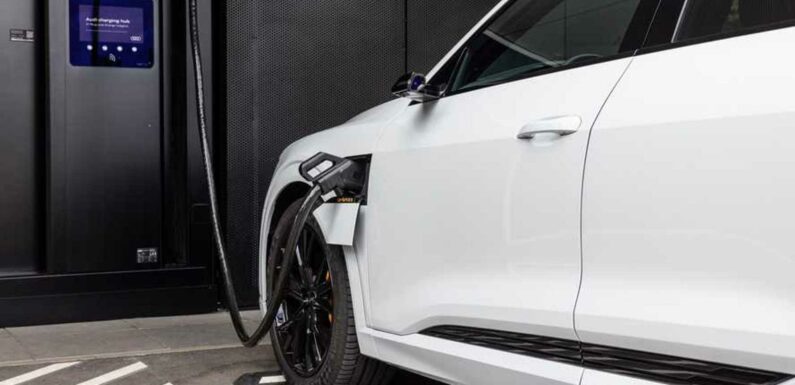 Electric cars are rapidly rising in popularity. Tesla consistently sees record EV deliveries year-over-year, and other automakers, such as Polestar and Ford, are seeing their EV sales uptick. However, EVs still comprise a small portion of the new car market. In 2022, they sat at 5.6% of the total new market share. Many consumers are still skeptical of purchasing electric cars due to range, charging, and other concerns.
Conducted by Yahoo Finance and Ipsos, 1,025 United States adults were sampled in late September and early October of this year. Within the study, the participants were asked several questions, with the first being, "Next time you purchase a new vehicle, how likely, if at all, will that vehicle be an electric vehicle?" The survey considered plug-in hybrids (PHEVs) as EVs.
36 percent of the respondents said a future EV purchase was "not likely at all." 21 percent responded "not too likely." Seven percent answered "very likely," and another seven answered "extremely likely." Eleven percent of the sample did not select an answer.
In the survey, only 30 percent of the respondents were familiar with the EV tax credit. Next year, the federal tax credit will become available at the point of sale, drastically reducing the upfront price of the car. There appeared to be many cost misunderstandings. Only 20 percent of United States adults knew about the massive price cuts from Tesla and Ford.
Moreover, within the report, 30% of consumers said they'd consider a Toyota as their number one EV choice. Tesla came next with 23%, followed by 20% for Honda, 15% interested in GM, and Ford at 14%.
Despite consumer sentiment, these connotations do not correspond to vehicle sales. In 2022, Tesla made up 64% of new car sales. Toyota and Honda's EVs are nowhere near the top. But there's a plot twist.
Interestingly, Honda does not currently sell an electric vehicle (Prologue due in 2024), and its last fully-electric vehicle was the 2019 Clarity Electric, a hatchback with a limited range of 89 miles. Moreover, Toyota's only EVs available— the bZ4X and RZ450e, managed 4,221 U.S. sales in Q3 2023. In the same timeframe, Ford sold 14,842 Mach-Es.
Gallery: Yahoo Finance and Ipsos Poll
Source: Yahoo Finance-Ipsos
Source: Read Full Article