Electric revolution at Renault, plus larger Dacia models confirmed, Alpine sub-branding for hot Renaults and electric Alpines too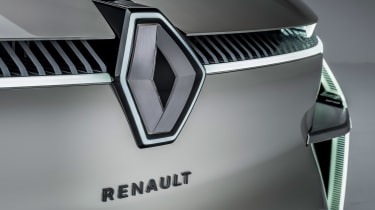 Groupe Renault has revealed a new business strategy called Renaultution, which will see major changes to the Renault, Dacia and Alpine line-ups from 2025 and all-new models in new segments for each brand. 
According to Groupe Renault CEO Luca De Meo, the grand plan splits into three distinct stages. 
Best electric cars to buy 2021
Up until 2023 will be the "resurrection" stage of the plan, which will be cost reduction and cash generation drive. A reduction on total manufacturing output by roughly 900,000 units a year to 3.1 million cars – a move Renault calls rightsizing – has been targeted, while Groupe Renault will move from using six platforms to three, and four engine families down from eight. Development times will be cut for new modes on existing platforms too, with a three year window targeted. 
The product drive across the group will create what De Meo calls "a portfolio of strong and differentiated brands," and will feature a major push in the C and D-segments. The Group will launch 24 new vehicles by 2025, with half of them in the C and D segment and 10 of these new vehicles fully electric. 
Within the Group's brands, it is promised that Renault will undertake a C-segment offensive in Europe with half of new launches on the continent being fully electric, under the plan. As such, a flurry of new electric Renault family cars is on the horizon. The brand is also aiming for 35 per cent of its sales mix to be hybrid.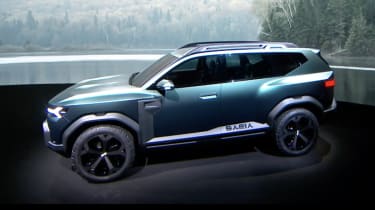 Dacia forms a new business unit with Lada ahead of a simplification of the budget brand's platform strategy – a reduction of four platforms to just one. The Group has also confirmed that Dacia will enter the C-segment, and though unconfirmed, it's more than likely that a larger SUV to sit above the Duster is planned. Dacia will also soon gain access to Renault's E-Tech hybrid technology, which will debut on Dacia's upcoming C-SUV. 
Alpine, meanwhile, will "combine Alpine Cars, Renaultsport Cars and Renaultsport racing" into one business unit, all but confirming that future hot Renault models will become Alpines. De Meo has history here, being the man who introduced the Cupra sub-brand to SEAT while he was CEO there. 
De Meo pointed to a fully electric future being the priority for Alpine, revealing that the CMF-EV platform will be used, possibly for a hot electric SUV. A hot version of the Zoe electric supermini seems likely too, and the brand has also confirmed that it is developing a next-generation electric sports car with Lotus, which could be the next-generation A110.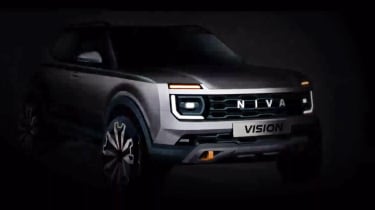 According to De Meo the third part of the Renaulution plan is "about becoming a player in data, energy and services." To that end, a fourth brand called Mobilize will be launched, with an emphasis on urban mobility solutions, car sharing and sustainability. Four purpose made vehicles will be launched under the new Mobilize brand: two for car-sharing purposes, one for ride-hailing and a last-mile delivery service vehicle. Subscription, pay-as-you-go and leasing ownership/usership options for these new micro-vehicles will be available.
Check out the latest on Renault's Morphoz Concept car here…
Source: Read Full Article