Peugeot's 2022 World Endurance Championship competitor will be driven Paul Di Resta, James Rossiter, Kevin Magnussen, Jean-Eric Vergne, Loic Duval, Mikkel Jensen and Gustavo Menezes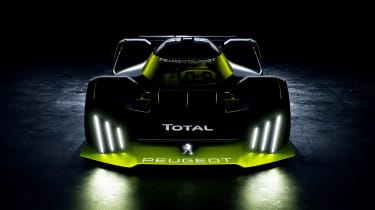 Brits Paul di Resta and James Rossiter have been named as part of the works driver line-up for Peugeot's 2022 World Endurance Championship (WEC) return.
Ex-F1 driver di Resta is joined by fellow former Grand Prix racers Jean-Eric Vergne and Kevin Magnussen, as well as endurance veteran Loic Duval and young chargers Mikkel Jensen and Gustavo Menezes in the full-season squad, while Rossiter will serve as the team's reserve and simulator driver.
Toyota GR Super Sport hypercar previewed by GR010 Hybrid racer reveal
Commenting on the announcement, the brand's motorsport director Jean-Marc Finot said: "The quality of relationship between everybody involved is fundamental. Over and above their individual racing skills, the main criteria we took into account were the ties they have with each other, their mindset and their ability to work together to motivate the team and help to take it forward."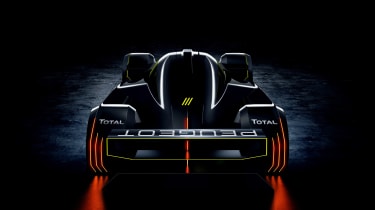 Peugeot tech director Oliver Jansonnie added: "We looked at all endurance racing championships that have been organised over the past five years. We didn't just take individual results into consideration. We also examined the speed, consistency and reliability of a long list of drivers, because we were looking for a line-up that meshes together well, with a mix of promising youngsters and experienced campaigners with proven development skills, especially in the field of hybrids."
Di Resta raced in F1 for Force India from 2011 to 2013 and also spent several years either side of that stint racing for Mercedes in the DTM. He won the LMP2 category at Le Mans last year, driving for the Anglo-American United Autosports team.
Dane Magnussen concluded a seven-year F1 run with McLaren, Renault and Haas at the end of 2020; his father Jan is a four-time GT class winner at Le Mans.
Vergne, meanwhile, spent three years in F1 with Toro Rosso before switching to Formula E, where he has become a two-time champion. The Frenchman has also gained endurance-racing experience with the G-Drive LMP2 squad in recent seasons.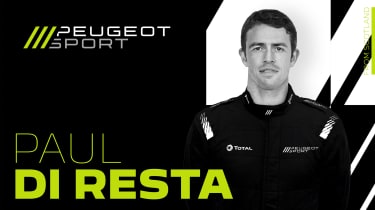 Duval has the most top-line prototype racing experience of the group, having driven Peugeot's previous endurance-racing contender, the 908, for the Oreca team, and spent four years with the Audi works LMP1 squad. The 26-year-old Dane Jensen and 26-year-old American Menezes, meanwhile, form the youthful side of the new Peugeot WEC line-up, having both made a name for themselves with strong performancesin LMP2 machinery in recent seasons.
Reserve and simulator driver Rossiter has extensive F1 testing experience with the BAR and Honda teams, and has made a career in Japan in recent years, racing in the Super GT sports car and Super Formula single-seater championships. He also has some LMP1 prototype experience with the German ByKolles privateer team in the WEC.
The seven drivers are set to undertake an extensive testing programme with Peugeot's Hypercar contender this year before its competitive debut at the start of the 2022 season. Peugeot will join already-present Toyota on the WEC grid, with Audi and Porsche planning comebacks in 2023.
Check out when Toyota's TS050 Hybrid broke the Le Mans record…
Source: Read Full Article