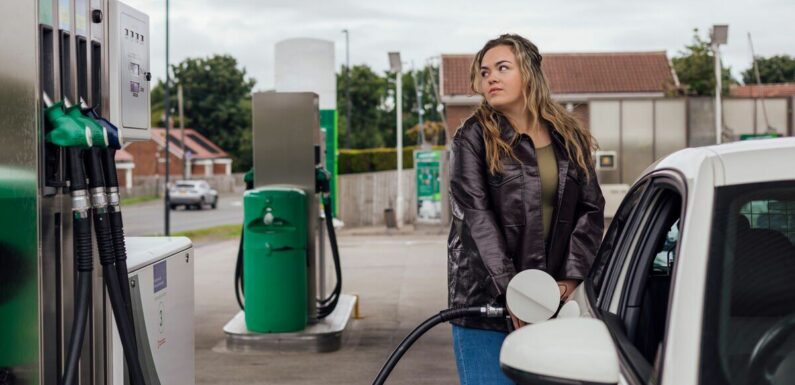 Budget 2023: Chancellor announces fuel duty will be frozen
Petrol and diesel owners could cause £10,000 worth of damage to their vehicles by making a simple error at the fuel pump, according to leading car experts.
Specialists at Quotezone claim misfuelling is one of the most expensive mistakes drivers can make on the roads.
Putting petrol fuel into a diesel-engined car can lead to engine failure with motorists then forced to spend thousands of pounds on repairs.
Fuel experts at Allstar have warned bills could even be as high as £10,000 in a major blow to road users.
Quotezone said: "Misfuelling and pumping your diesel car with petrol fuel can be a very costly mistake.
READ MORE Petrol and diesel drivers could 'destroy' their cars using common product
"Although there may not be any noticeable changes to your car initially, as the petrol makes its way to the fuel system you will have serious consequences.
"Depending on how far the petrol has circulated through the fuel system and engine, the cost of repairs can vary from a simple drain and flush to some very expensive component replacements."
Allstar warned drivers risk picking up "big bills" from the moment they turn on their ignition after putting in the wrong fuel.
The motoring group revealed high-performance vehicles are likely to face the highest costs after misfuelling. Meanwhile, they also admitted that not every road user will face eye-watering five-figure charges.
DON'T MISS
Conservative MP attacks Rishi Sunak's 'unfair' 2030 petrol and diesel car ban[LATEST]
Petrol and diesel drivers urged to press one button to add 20 miles to tank[ANALYSIS]
Petrol and diesel owners are more likely to fail MOT tests than electric cars[COMMENT]
We use your sign-up to provide content in ways you've consented to and to improve our understanding of you. This may include adverts from us and 3rd parties based on our understanding. You can unsubscribe at any time. More info
They commented: "To maintain the warranty on the car for example, you may be forced to replace a long list of engine parts.
"The bill will run to several thousand pounds. A high-performance engine could result in a bill of at least £10,000.
"If, however, it's your own vehicle, a garage could get you going for a fraction of that. The system can simply be cleaned through. At worst, the injectors may need replacing."
The RAC offers a misfuelling service which will drain the tank and fuel system for just £290.99.
The breakdown experts claim misfuelling happens around once every three minutes in the UK.
They claim putting petrol inside a diesel car is a lot more dangerous than the other way around as it can damage a series of crucial parts.
They explained: "Diesel cars use fuel as a lubrication oil, ensuring engine parts run smoothly to prevent wear and tear.
"When petrol is added to diesel the mixture acts like a solvent, dissolving the lubricant. Switching on your ignition circulates the mixture and increases friction between components, damaging parts including your fuel lines and pump."
"The bill will run to several thousand pounds. A high-performance engine could result in a bill of at least £10,000.
"If, however, it's your own vehicle, a garage could get you going for a fraction of that. The system can simply be cleaned through. At worst, the injectors may need replacing."
Source: Read Full Article