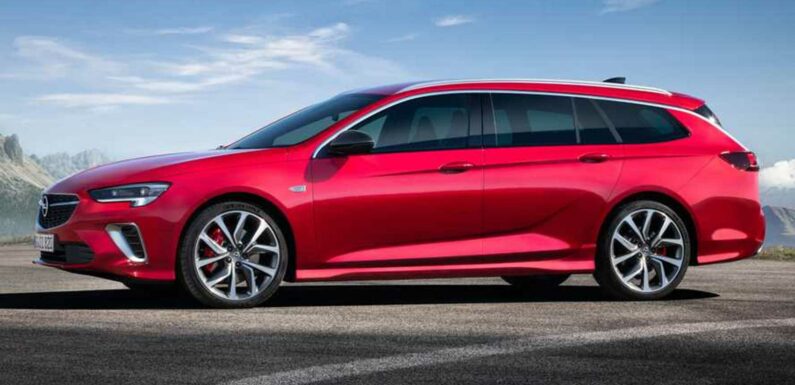 Stellantis waved goodbye to the Insignia last year when production of the midsize car ended at the Opel factory in Rüsselsheim. A replacement for the VW Passat rival is planned but it won't be built in Germany as the next-generation model is going to be assembled in Italy. Automotive News Europe cites unions saying the new model will be produced at the Melfi factory where the Jeep Compass will continue to be made in its next iteration.
Three additional models are going to be manufactured at the plant in southern Italy where Stellantis intends to make a new DS 9 twinned with the aformentioned Opel/Vauxhall Insignia. There's also going to be a DS 7 replacement together with a Lancia sister model. As for the current crop of models, the Fiat 500X, Jeep Compass, and Renegade will bow out between 2024 and 2025, according to the unions.
2020 Opel Insignia GSI facelift
According to the same report, the new Insignia and DS 9 are going to be five-door liftbacks while the DS 7 will get an all-electric replacement. Opel has already hinted at the direction it wants to take with the Manta-e and Experimental concepts, previewing an all-electric future with a fresh design language. Expect these new models to ride on dedicated EV platforms that Stellantis has been working on for several years.
We are delighted to see the automotive conglomerate is living up to its promise of rejuvenating Lancia after the fabled brand was reduced to one market – Italy – and a single model – the aging Ypsilon. It looks as though Lancia is up next after another troubled Italian brand, Alfa Romeo, has finally benefitted from a cash injection from its parent company. DS, Fiat, and Abarth haven't been neglected either as fresh products are on the way for all three.
Keeping all these brands alive is an expensive endeavor but Stellantis is looking to spread out costs by making sister cars similar to what the VW Group has been doing with notable success for decades. ANE reports this new wave of next-gen models will start in 2024 and last until 2026. The Melfi plant has the necessary manufacturing capacity considering it made 393,000 cars in 2015 during its best year but only 163,646 vehicles in 2021.
Source: Read Full Article