New concept gives us a glimpse at an all-new flagship Dacia Bigster model that has value at its core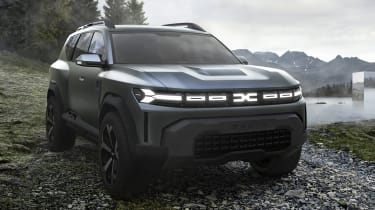 Dacia has pulled the wraps off a new concept car called the Bigster. It previews a new 4.6-metre long SUV that will serve as "a larger, more capable vehicle at the cost buyers would expect from the segment below," according to the company. 
The Dacia Bigster is designed to sit above the current Duster in the firm's line-up as a "future figurehead of the Dacia range." It sticks with the Duster's no-nonsense approach to design; boxy proportions, rugged body cladding and bold surfacing clearly hint at the Bigster's robust approach – the exterior panels have even been made from raw recycled plastics. 
Restructured Renault, Dacia and Alpine brands to launch into new segments 
The front end features a new interpretation of Dacia's Y-shaped headlamp signature, which is expected to be rolled out across all new Dacia products.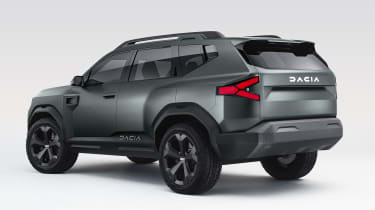 The SUV will be one of three new Dacias launched by 2025, while the company has also confirmed that it will be compatible with "alternative energy" as well as "hybrid" engines.
As Dacia looks to streamline its production process, the Bigster will also sit on the firm's highly-flexible CMF-B platform that also underpins the new Sandero hatchback. 
Dacia and Lada team up 
As part of Group Renault's wider strategy shift, Dacia and Lada will team up to create a new business with aim of improving efficiencies and expanding into new car markets.  
"Dacia will stay Dacia, always offering a trustworthy, authentic, best-value-for-money proposition to smart buyers," explained Denis Le Vot, CEO Dacia and Lada brands. 
"With the creation of the Dacia-Lada business unit, we'll leverage to the full the CMF-B modular platform, boost our efficiency and further increase our products' competitiveness, quality and attractiveness. We'll have everything we need to bring the brands to higher lands, with the Bigster Concept leading the way." 
The two companies will work together on engineering and manufacturing, although it's unlikely any Lada-badged products will ever make it to the UK market.
Check out our review of the Dacia Duster here…
Source: Read Full Article