Renault is giving its popular Clio supermini a fresh design in 2023 and we've spotted it…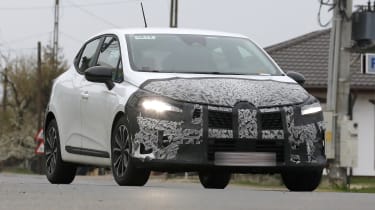 The supermini segment is in a spot of bother with the Ford Fiesta soon to depart and VW claiming the Polo is unprofitable. Step forward Renault, who still has enough faith in its Clio model to give it a facelift this year. 
This might be the first time we've seen the updated Renault Clio in development, but a full reveal could happen by the summer, which would mark four years since the current fifth-generation Clio went on sale. 
Top 10 best superminis to buy 2023
Renault is also working on the new Renault 5 which will occupy a similar space to the Clio but with a fully-electric powertrain. With the Renault 5 coming in 2024, we don't expect to see a Clio EV any time soon. 
As for these new spy pictures we can clearly see the Clio will be redesigned front and rear. While the big Renault badge in the grille will continue to protrude into the bonnet, the headlights will be new – possibly featuring a C-shape like the units on the new Espace. A wider upper grille is also visible. 
There's no camouflage on the side so don't expect many changes here, although fresh wheel designs may be in the works. To the rear we can see that, beneath the camouflage, the rear light clusters look unchanged – although there could be some new light signatures within the units. The rear bumper has been tweaked with a larger section for the number plate to sit in. That rather long exhaust tip on the test car won't make it to production.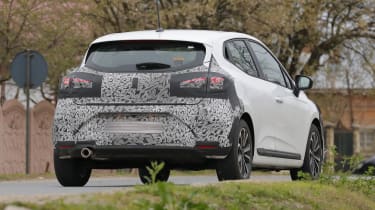 We're yet to see inside the new Clio but we expect the ​​seven-inch touchscreen found on cheaper versions of the current one to make way for a 9.3-inch touchscreen and a 10-inch digital driver's display to become standard across the range.
Just two powertrains are currently available on the Clio and with Renault's focus having shifted to EVs. It's unlikely we'll see a new engine introduced for the fourth-generation Clio so a turbocharged 1.0-litre petrol with 90bhp will be the entry-level option and the 143bhp 1.6-litre hybrid should be carried over as well. 
Now read more about the upcoming Renault 5…
Source: Read Full Article