If you're buying or selling a car, you'll want to know how much it's worth. So what's the best way to find the true value of a used car?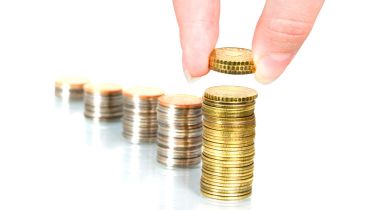 If you're looking for a car valuation, you're probably in the process of buying or selling a used car. Whichever side of the deal you are on, finding out a car's true value is a vital part of the process and accuracy is key. Most cars lose value over time and through use, but they do so at different rates so understanding the value of your car in the current market helps car sellers make informed judgements about what is a good deal, and what is not.
Car valuations aren't just for buyers and sellers though, If your car has been purchased with a PCP finance plan, a precise valuation can play a crucial role towards helping you decide whether to hand back your car or purchase it outright. If your car has been written off or stolen, then an accurate valuation will also help you to ensure that the settlement you've been offered by the insurance company is fair.
Buying a used car: your complete guide
We've put together this car valuation guide explaining depreciation, the dos and don'ts of researching car prices, and some of the little things you can do while running your car that could translate into a better price when the time comes to sell. Of course, if you just want a fast, free valuation on your car, our on-site tool will do the job…
How much is my car worth?
If the time has come to sell a car that you originally bought brand new, you'll be expecting to take a hit on its original value. As a rough guide, mainstream production cars lose around 60 per cent of their initial value over three years with average mileage. This rate of loss would mean a car you bought for £25,000 would net you just £10,000 three years later.
It's not that simple of course, because some cars retain their value better than others, and some rare, limited-edition, and classic cars can actually gain in value over time.
What factors affect your used car valuation most?
You can probably guess many of the factors that influence a car's value. In the first instance it's the make and model of the car, the engine, gearbox, trim level and any options fitted. The colour of the exterior paintwork and interior trim will also have a bearing. Weird and wonderful colour schemes can make a car hard to sell while certain colours are particularly desirable on certain cars. It's a question of what the market likes.
Then you've got the factors relating to how the car has been used and cared for. The mileage and service history are the obvious ones plus there's the car's mechanical condition, any cosmetic damage that it has sustained or any wear and tear imperfections. The looming cost of a pricey service or cambelt replacement can also affect the price.
When you're selling a car, the buyer will look out for issues that are potentially going to cost them money to fix down the line and try to knock the price they pay down to compensate.
Which cars hold their value best?
Below are 10 of the slowest-depreciating cars by retained value after three years and 36,000 miles.
| | |
| --- | --- |
| Model | Retained percentage of OTR price |
| Porsche 911 2Dr Coupe 3.0T | 83.70% |
| Aston Martin DBX 5Dr SUV 4.0 V8 | 71.23% |
| Land Rover Range Rover Sport 5Dr 3.0D MHEV | 71.00% |
| Volvo XC40 5Dr SUV PiH 1.5h T4 10.7kWh | 67.25% |
| Land Rover Defender 110 5Dr 3.0D MHEV | 66.47% |
| Lexus NX 300 5Dr 4WD 2.5h | 66.23% |
| Toyota RAV4 5Dr 2WD 2.5 VVT-h | 65.87% |
| Ford Mustang 2Dr Fastback 5.0 V8 | 65.39% |
| Alpine A110 2Dr Coupe 1.8 Turbo | 64.57% |
| Skoda Karoq 5Dr 1.0 TSi | 62.92% |
Perhaps unsurprisingly, premium brand cars tend to hold on to more of their value than mainstream models. But some more affordable cars do also retain a high percentage of their initial on-the-road price. Limited or special edition models can be more desirable on the used car market because of their higher specification and performance cars can also retain more of their value, although that's not always the case.
Age, make and specification are factors that cannot be changed after purchasing a vehicle, but where every motorist can make a difference is in how carefully they look after their car. Mileage is a massive factor in the value of a car, and keeping it low (if you can) will go a long way to ensuring a higher sale price.
Keeping a car well serviced (and keeping all the bills and stamps to prove it) will make it more attractive and valuable to buyers. A clean and well-looked-after car will always sell for a better price than a scruffy example with no history; the more proof of care there is, the happier the next buyer should be.
How to sell your car privately: advice on making a successful private car sale
While it may be a pricey inconvenience to have work done, calculate carefully whether the cost of repairing that scuffed alloy, panel ding or cracked light lens will repay you at resale time – an immaculately presented car is usually a magnet to buyers.
Seasonal factors are also worth considering. It may be a cliché, but convertibles and sports car prices do rise in the spring. Likewise, 4x4s and SUVs tend to be more in demand in the winter. There are also wider market factors at work, with used car prices holding firmer when there's a shortage of supply in the market or falling when there's more availability.
How to value your car
You can get a rough estimate of your car's value by going to a classifieds website and searching for your specific make, model, and year, along with similar mileage, to see what prices are being asked.
Keep in mind that most advertisers will usually accept an offer near to the asking price, and professional traders will always ask more than private sellers. Buyers who use dealers are usually prepared to pay more because these dealers can provide monthly finance deals and warranties. There's also more legal protection if things go wrong.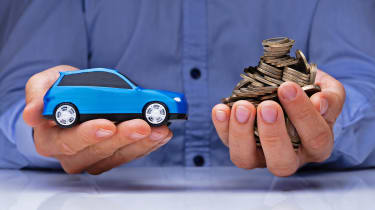 Dealers have to make a living, though, so they will offer you a lower amount if you part exchange your car towards a new one. As a rule of thumb, a dealer will want to 'mark up' the price by £500-£2,000 per car, depending on the value and any work which needs to be done.
If your car is a little out of the ordinary, such as a 4×4, sports car, electric vehicle or a classic, it may be worth looking for a specialist who will be willing to offer more for a car they should be able to sell on quickly.
If checking the classifieds feels like a bit of a shot in the dark, an online valuation tool can give you a more accurate estimate. Powered by live pricing data gathered from across the UK market, these tools are usually free to use and will give you estimates for the value of your car. You should also be able to enter the vehicle's mileage and a rough summary of the condition for a more accurate initial valuation.
Future classics: modern classic car investments that could make you money
Even with the information from a valuation tool in hand, we would still advise you to see what similar condition cars are selling for online. This is mainly because an online tool can't adjust for all the variables that are important to the car values we mentioned earlier. This is especially important as a car gets older, as a banger which is rusty and has been poorly maintained could only be worth the scrap value, while a cherished example of the same car will still be a desirable purchase.
A valuation tool will also give you an estimate of the trade-in value of your car, which you can then use towards negotiating with a dealer or car buying company. Before you commit to a part-exchange through one of these online services, bear in mind that the company buying the car will carry out a thorough inspection. You can expect them to lower the initial valuation for every extra mile, chip, and scrape, and your haggling power is usually far less effective in this situation.
Ultimately, though, a car will sell for as much as someone is willing to pay for it, so don't be afraid to be slightly optimistic when putting it up for sale – and take money off if it won't shift.
Once you've closed the deal, make sure you complete the process correctly by reading our guide on how to transfer car ownership.
Source: Read Full Article