Playground Games have kicked off March by giving a tantalising glimpse into new content coming for the next Forza Horizon 4 update. Series 33 is set to arrive later this week on Xbox and on Steam for the first time. Let's open the hood and check out what's coming.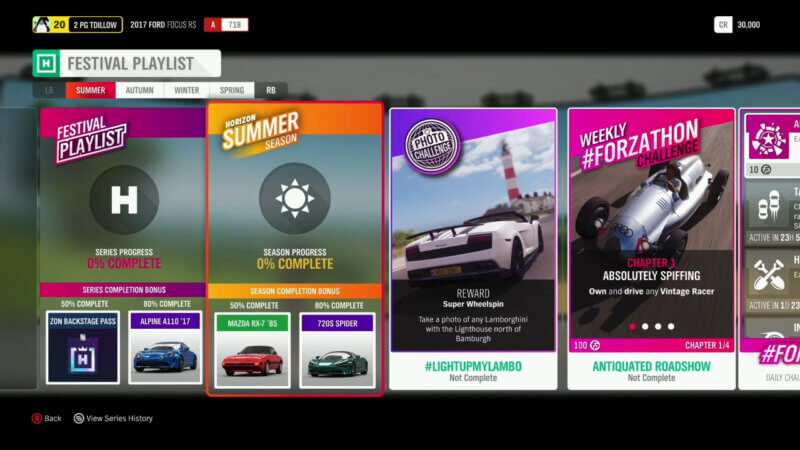 New Reward Cars
This month is another small offering with just two new reward cars up for grabs. One is a successful rally racer and the other is one of the most insane looking street cars ever created.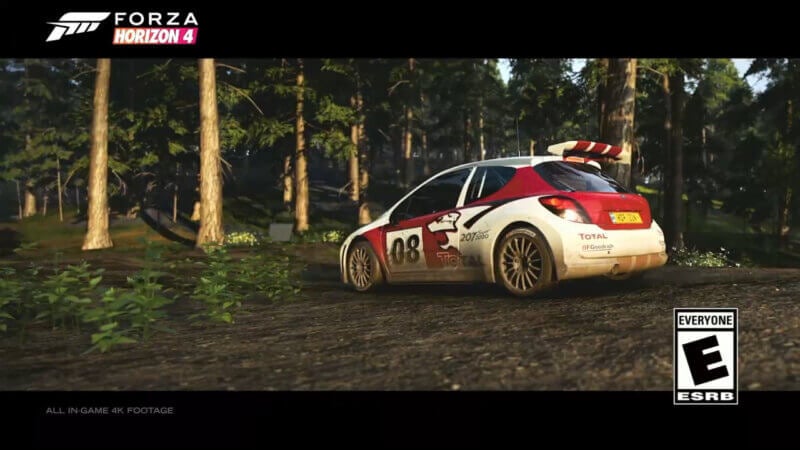 Kicking things off is the 2007 Peugeot 207 Super 2000. This rally machine is far away from the humdrum 207 hatch and injects plenty of motorsport excitement.
In order to comply with Super 2000 regulations, the 207 has been transformed into a WRC-lite racer. A naturally aspirated 2.0-liter engine gives the 207 a healthy 280hp. As a result, the 207 forged a very successful competition career in the Intercontinental Rally Championship.
The last time the S2000 appeared was in Forza Motorsport 4, so it's a welcome return to the series.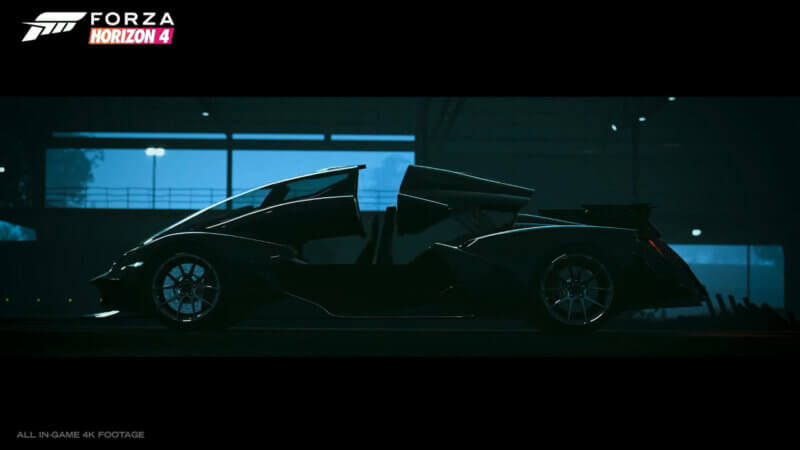 On the more extreme end is the RAESR Tachyon Speed. This prototype electric hypercar looks like it came straight from the world of Cyberpunk, but it's very much part of the real world. Under the skin sits a bank of six electric motors connected to a 2650 Amp battery pack. In this proof-of-concept prototype form, the Tachyon produces 1,250hp, but a planned production model can generate peak power of over 1,800hp.
Unlike most EVs, the Tachyon's electric motors don't spin beyond 10,000rpm. Instead, the motors only rev to a peak of just over 3,000rpm. This helps to generate a mind boggling 3,650lbft of torque. RAESR also claims a top speed of over 240mph.
Be sure to stay tuned for more on Series 33 when it drops, along with the full Steam release of FH4 on March 9. We'll also be bringing our scheduled seasonal update with a new Summer season this coming Thursday. For more discussions, check out the dedicated FH4 forums.
Source: Read Full Article