If we were to start telling you how big esports is, we'd be preaching to the choir. Almost everyone is getting on-board with the message these days, right up to the governing body of motorsports itself, the Federation International de l'Automobile (FIA).
All of the real-world F1 teams — yes, even Ferrari now — have their own esports team to represent them in international virtual championships. The "Olympics of motorsport", also known as the FIA's Motorsport Games, will include a Digital Cup for esports. It's even under consideration by the International Olympic Committee, and Japan already counts esports within its annual cultural and sporting celebrations.
However, there's one group in the automotive world yet to pick up on the size and value of racing esports: major car manufacturers. Most big carmakers have a motorsport division, but precious few are embracing esports. That all looks set to change.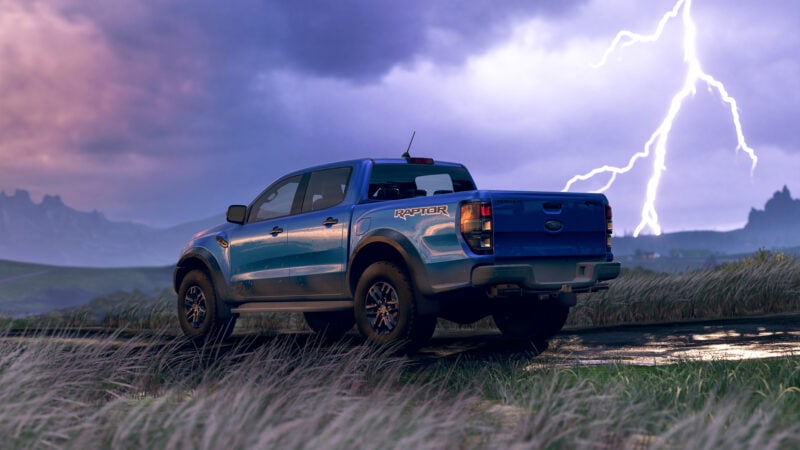 Ford is one of the largest car manufacturers in the world, and a household name across Europe and North and South America. The Blue Oval, which in 2017 used a game and gaming show — Forza Horizon 4 and Gamescom — to unveil its Ranger Raptor performance pickup, is now setting up its own esports team.
Going by the name "Fordzilla", the team will initially recruit players across Europe. It's due to create teams for France, Germany, Italy, Spain, and the UK, with a best-of-the-best pan-European team made up from its national outfits.
While Ford has said it will look to send Fordzilla squads to compete in Forza Motorsport 7 events, it's not yet revealed if it will race on other platforms.
Roelant de Waard, vice president of marketing sales and service at Ford Europe, said:
"We at Ford have a racing pedigree that others can only envy. Now is the time to take that know-how and apply it to the world of esports – capturing the imagination of a new generation of virtual racing drivers, inspiring them to take a ride in one of our Ford Performance vehicles."
https://youtube.com/watch?v=fv9gBiPgx7w%3Ffeature%3Doembed
Source: Read Full Article