A provisional agreement has been reached on ending the sale of combustion-engined cars in the European Union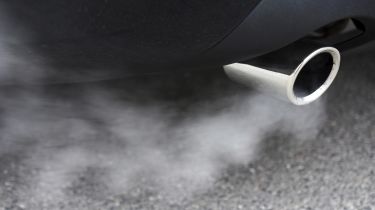 The sale of new petrol and diesel cars will be banned in the EU from 2035, the bloc has announced.
The European Council and Parliament have come to a provisional agreement on the deadline for ending the sale of new combustion-engined cars as part of the EU's 'Fit for 55' plan to reduce greenhouse gas emissions by 55 per cent before 2030.
2030 petrol and diesel ban: what is it and which cars are affected?
The agreement includes the goal of presenting a methodology for the assessment and data reporting of full life-cycle CO2 emissions of cars and vans sold in the EU by 2025, as well as a report by the same date evaluating progress towards zero-emission road mobility.
The EU says it will channel existing funding into transitioning to zero-emission vehicles, with support particularly focused on the supply chain and vulnerable regions. The bloc's incentive mechanism for zero and low-emission vehicles is to be revised with a higher benchmark and the goal of bringing affordable zero-emissions cars on the EU market.
Smaller manufacturers may be granted a deadline extension until 2035, while existing rules for the labelling of fuel economy and CO2 emissions for cars will be reviewed by the end of 2024.
Dutch MEP Jan Huitema commented: "With these targets, we create clarity for the car industry and stimulate innovation and investments for car manufacturers. In addition, purchasing and driving zero-emission cars will become cheaper for consumers.
"I am pleased that today we reached an agreement with the Council on an ambitious revision of the targets for 2030 and supported a 100 per cent target for 2035. This is crucial to reach climate neutrality by 2050 and make clean driving more affordable."
As things stand, the UK remains committed to its target of banning the sale of petrol and diesel cars by 2030 but it remains unclear how an exemption for some plug-in hybrid vehicles will work in practice. Leading car industry figures have been voicing their concerns over the plan and the forthcoming Euro 7 emissions regulations. 
Discover more about sustainability in the car industry on our hub page…
Source: Read Full Article