If you've been waiting to get your hands on super-cutesy racer Circuit Superstars, there's some good news. The game has now entered Early Access on Steam, and publisher Square Enix has confirmed a console release is also still in the works.
For those not familiar with the title, it's something of a throwback to an older era of racing games. Circuit Superstars employs an unusual isometric viewpoint, which became popular on titles like Super Off Road (1989) and Super Skidmarks (1995), combined with an adorable artistic style that reminds us of the excellent art of rally, albeit more intricate.
It's been a little while since we heard anything official about the game, developed by Vancouver-based family studio Original Fire. After a debut at E3 in 2019, there was a quiet spell throughout 2020 — as there has been across much of the industry — before a demo became available for the Steam Game Festival in October 2020.
Early Access puts a playable, beta version of the title into gamers' hands, to get an extended taste of what the final product will offer later this year. There's eight cars to get to grips with across several different classes, and seven tracks to use, with offline and online racing, and weekly time trials all available. You'll also be able to use the game's livery editor in the Early Access version too, and Original Fire will add more cars and tracks over time.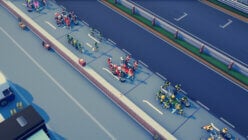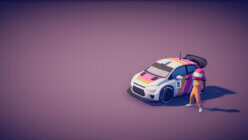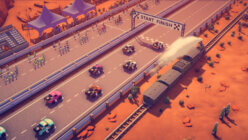 Although it looks pretty cute, Original Fire suggests there's quite some depth underneath. The studio says it takes particular pride in the "tactile handling model", which "lets you feel the tires bite into the asphalt". There's also optional tire wear, fuel use, and engine wear, which sees pit stop strategies becoming a thing.
When originally revealed, Circuit Superstars was also planned for PlayStation 4, Xbox One, and Nintendo Switch consoles. A console release is still in the works, but the developer says it's not imminent and the stable PC build is the priority. It's expecting the Early Access phase to last 6-12 months, and the PC version will then form the basis of the console version.
Either way, we can't wait. You can pick up the Steam Early Access title right now, for $16.99 (£12.99/€16.99), and there's a preview of the game in action below:
https://youtube.com/watch?v=fC52ehw96GI%3Ffeature%3Doembed
Source: Read Full Article