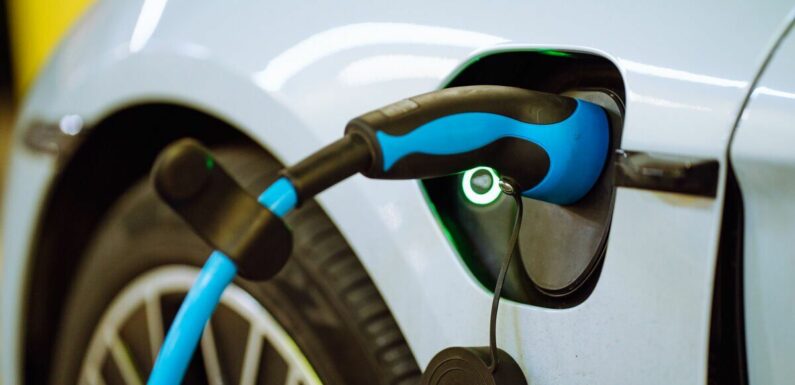 British Gas has promised to dish out thousands of miles of free electric car charging for every customer as part of a new EV push.
The country's largest energy supplier has revealed those using their Hive chargers will get access to 8,000 miles completely free.
The leading provider said this would be enough for around a year's supply in a major financial incentive amid the cost of living crisis.
According to officials, the latest offer will be available to both new and existing British Gas electricity customers who have a smart meter and purchase a Hive charger.
FreeCharge can be activated in the Hive app with British Gas then paying back customers for any electricity they use.
READ MORE Drivers in rural areas pay 15 percent less car tax due to little-known rule
However, customers do not need to be committed to a specific tariff to take advantage of the new scheme.
Gav Murray, Director of Hive at British Gas warned the move would help "accelerate" progress.
He said: "We are on a mission to do all we can to make greener home solutions more affordable and accessible.
"As more electric vehicles hit the road, we want to make sure the right products are available for those who are able to make the switch and encourage as many people to do so as possible.
DON'T MISS
Local councils will be forced to install EV chargepoints in new crackdown[LATEST]
Expert warns new UK electric car charging laws do not solve all issues[ANALYSIS]
'I'm an EV expert – this historic electric car misconception is now a myth'[COMMENT]
Support fearless journalism
Read The Daily Express online, advert free
Get super-fast page loading
"Electric vehicle uptake is a key part of the UK's drive to net zero. Our FreeCharge proposition not only supports this uptake but, by shifting charging to when demand on the grid is at its lowest, we're accelerating the journey towards a greener future."
Customers who purchase chargers can ask for the tools to be completely installed by British Gas engineers.
However, this option can be cancelled for those happy to fit the bays at home themselves.
Those who don't have a smart meter can still take advantage of the scheme with British Gas offering to fit the tool completely free.
A recent poll from British Gas showed that almost four in five people (78 percent) were willing to make changes to tackle climate change.
A staggering 35 percent said they would install a home charging station to power up an electric vehicle.
It comes as data from the Society of Motor Manufacturers and Traders (SMMT) showed another rise in electric car sales in October 2023.
Battery electric models were up 20.1 percent compared to last October with full EVs accounting for 16.3 percent of total vehicle sales so far this year.
Source: Read Full Article