After two decades of service, Bentley's W12 engine will bow out under the bonnet of the limited-run Batur coupe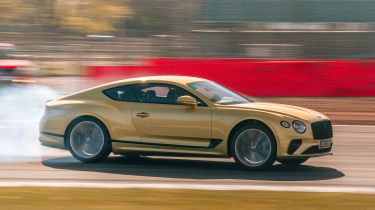 The W12 engine has been a staple of modern Bentleys since the first Continental GT in 2003, but with ambitious emissions targets on the horizon, the firm is putting the iconic engine to rest at the end of this year. Order books for W12-powered models will close in December, but not before the Bentley Batur arrives with the most powerful version of the engine yet. 
All 18 examples of the car have been sold, each based upon the same MSP platform as the Continental GT – albeit with a bespoke design that hints at future models. The two-seat grand tourer costs from £1.65million, and its uprated 6.0-litre W12 makes it the most powerful Bentley road car ever, putting out 739bhp and 1,000Nm of torque. 
Top 10 best luxury cars to buy 2023
Production of the W12 will officially end in April next year, by which time Bentley will have produced over 100,000 examples. According to the firm, a limited number of order slots remain for its core 12-cylinder models, which will be discontinued in favour of the current V8 and V6 hybrid variants.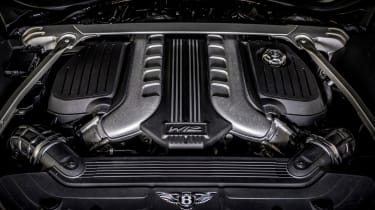 Until then, the W12 will be available in 650bhp form, as fitted to Speed versions of the Bentayga, Flying Spur and Continental GT, as well as Mulliner editions of the firm's saloon and two-door GT. 
Later this year, the Continental GT will receive plug-in hybrid power for the first time as part of a facelift, which could see it adopt an electrified 3.0-litre V6 or a 4.0-litre V8 hybrid sourced from the VW Group. For reference, the V8-powered Porsche Panamera Turbo S E-Hybrid produces 690bhp from its hybrid set-up, surpassing the outgoing W12. 
The move towards electrification forms part of Bentley's Beyond100 strategy, which will see the company launch its first electric car in 2025. The brand's line-up will consist exclusively of electric and plug-in hybrid vehicles a year later; and by 2030, the entire Bentley range will be fully electric.
Click here for our first review of the new Bentley Bentayga EWB…
Source: Read Full Article