Further extending its deep connection with the James Bond franchise, Aston Martin has recently revealed the carmaker's new mid-engined hypercar Valhalla will be a part of the upcoming 25th Bond movie, staring actor Daniel Craig. In addition to the recently unveiled Aston Martin Valhalla, the new 007 movie will also features the classic Series II V8 Vantage and the iconic DB5. While the Vantage was last seen in a Bond film more than 30 years ago when Timothy Dalton drove it in The Living Daylights, the Aston Martin DB5 has been a series regular driven by almost all major 007s. Last time we saw the DB5 was in the 2015 movie Spectre.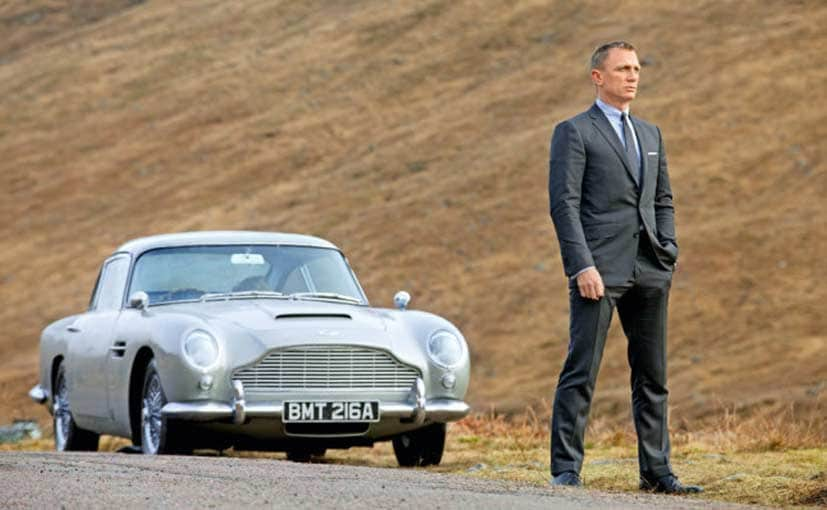 Aston Martin DB5 was last seen in the 2015 James Bond movie Spectre
The new Valhalla will be the first mid-engined Aston Martin car to be driven by a James Bond, and only the second among all. Last time a James Bond character drove a mid-engined car was in the1981 movie For Your Eyes Only, and it was Roger Moore driving the Lotus Esprit Turbo.
The Aston Martin Valhalla is powered by a twin-turbocharged V6, with a battery-powered electric hybrid system
As for the Aston Martin Valhalla, the all-new hypercar will be positioned below the company's flagship, Valkyrie, which is more track-focused, and instead be a more road-friendly usable everyday car. An outcome of the collaboration between Aston Martin and Red Bull Racing, the Valhalla was earlier known as the AM-RB 003. The car uses a carbon fibre monocoque chassis and is powered by a twin-turbocharged V6, assisted by a battery-powered electric hybrid system. The powertrain system is expected to offer a combined power of up 986 bhp. The exhaust system uses dual outlets, which are positioned on top of the car, similar to the Porsche 918 Spyder.
While we are likely to see a pre-production model in the movie, the new Aston Martin Valhalla is expected to officially enter production in 2021. It is expected to compete with the upcoming successor of the McLaren P1.
Source: Read Full Article