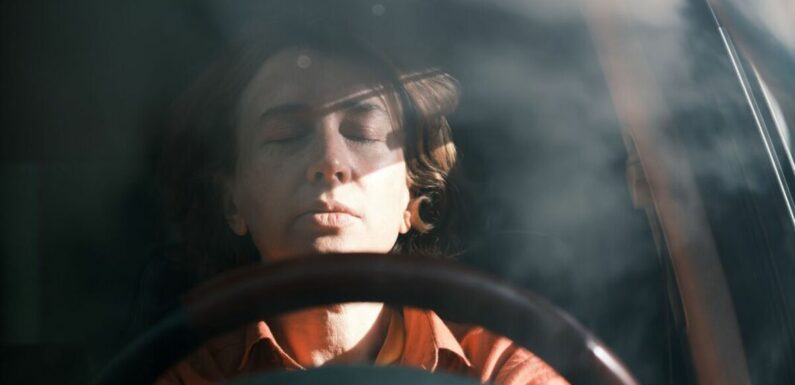 The car insurance comparison company Asda Money has revealed that nearly four in five motorists say that driving is too stressful.
To mark Road Safety Awareness Week, the company surveyed a variety of the UK's drivers, and found that many admit to feeling aggravated and nervous whilst behind the wheel.
Edward Doherty from Asda Money suggested that many factors can lead to drivers feeling stressed, highlighting the importance of finding a way to cope in order to avoid causing an accident.
He explained: "With a lot of external factors at play on the road, the thought of driving long distances or driving to a new destination can sometimes feel overwhelming.
"It's important to find balance, and find a way to enjoy driving, whether that's seeing the car as a place to take time to reflect or to appreciate the independence and time to yourself."
READ MORE: 'I'm a motoring expert – this hidden key fob feature is a life saver'
Whilst many factors can lead to drivers feeling stressed behind the wheel, one of the most common being fears that their vehicle will break down.
According to the study, 68 percent of drivers have experienced a warning light appear on the dashboard that they could not identify.
Similarly, the report also noted that around 10 percent of drivers admitted to ignoring the warning light, hoping it would disappear on its own.
Don't miss…
Staggering true number of car thefts solved should make any driver nervous[REPORT]
More than half of drivers think self-driving cars will increase road casualties[ANALYSIS]
'I'm a mechanic – this widely hated little car is cheap and very fun to drive'[INSIGHT]
Edward also advised that motorists could become more confident on the road by learning how to cope in stressful situations such as breakdowns.
He added: "By learning the rules of the road and how to handle unexpected bumps, like a breakdown, and mastering how to focus on your own driving and not those around you, you will no doubt find yourself becoming more confident behind the wheel with every drive you take.
"It's great to see that 41 percent of Brits would call their insurance provider straight away in the event of a breakdown or car issue, and we strive to ensure all our customers can lean on us for support and information whenever they need it."
Support fearless journalism
Read The Daily Express online, advert free
Get super-fast page loading
Asda Money noted that all drivers should spend some time to get to know their car by reading its owner's manual and regularly revisit the Highway Code.
Motorists who are travelling on an unfamiliar route were also advised to check the roads they will be driving on, reducing the chance of unpleasant surprises on the way.
Finally, the company also suggested that vehicle owners should learn how to conduct basic maintenance such as topping up the engine with oil and coolant and changing a tyre.
Source: Read Full Article