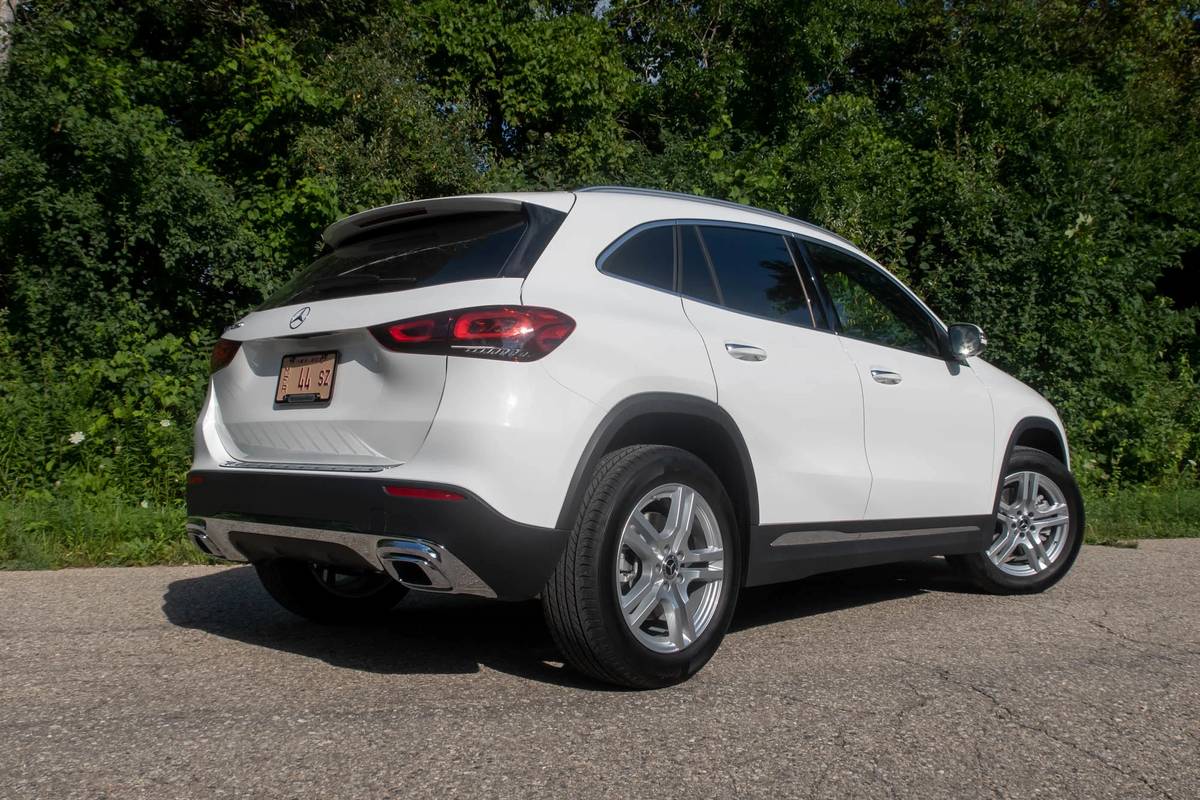 Mercedes-Benz's entry point to its SUV lineup, the GLA250, gets a new platform for 2021 that makes it bigger and less carlike than the previous generation. The new dimensions create more occupant room, though it comes at the cost of more distinctive styling.
Related: 2021 Mercedes-Benz GLA250 Review: Mercedes' SUV GLAteway Drug
The GLA250 competes in a red-hot subcompact SUV class that has grown considerably in recent years with vehicles from nearly every major automaker joining the party. It has most of the swagger that people expect from a Mercedes, but it's plagued by a few small but noticeable issues that hold it back from greatness.
You can check the link above to read our full review from Cars.com's Aaron Bragman, but we've also compiled a quick-take summary below. Here are five things we like about the 2021 GLA250 … and five that we definitely don't:
Things We Like
1. Plenty of Available Features
Buyers willing to shell out extra cash will find a long list of available features and packages to customize their new GLA250. The price tag grows quickly with the additions, but options like the AMG Line Package with 19-inch wheels and attractive appearance upgrades will make the extra cost worth it for many people.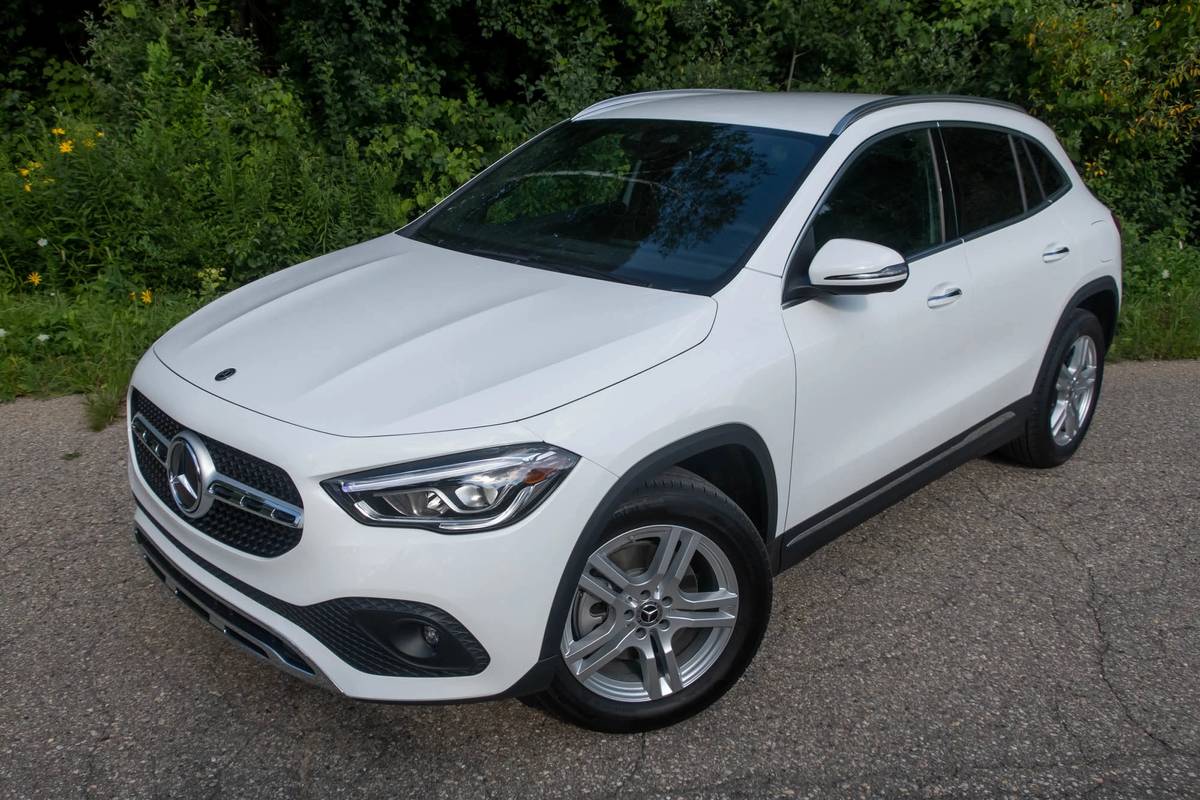 2. Solid Driving Experience
The GLA250 is powered by a turbocharged 2.0-liter four-cylinder engine that produces 221 horsepower and 258 pounds-feet of torque. As in other small Mercedes vehicles, the engine is a willing companion that helps the SUV feel spry and peppy. That's especially true in the city, where moving in and out of traffic is made much easier with a strong engine.
3. Comfortable Ride
Though it's a small, relatively affordable Benz, the GLA250 carries itself with the refinement we expect from a premium-brand German vehicle. The suspension system does its job admirably and keeps unwanted body roll in check for the most part. The GLA250 comes with 18-inch wheels and P235/55R18 tires, which have plenty of sidewall to help soak up bumps when road conditions are less than perfect.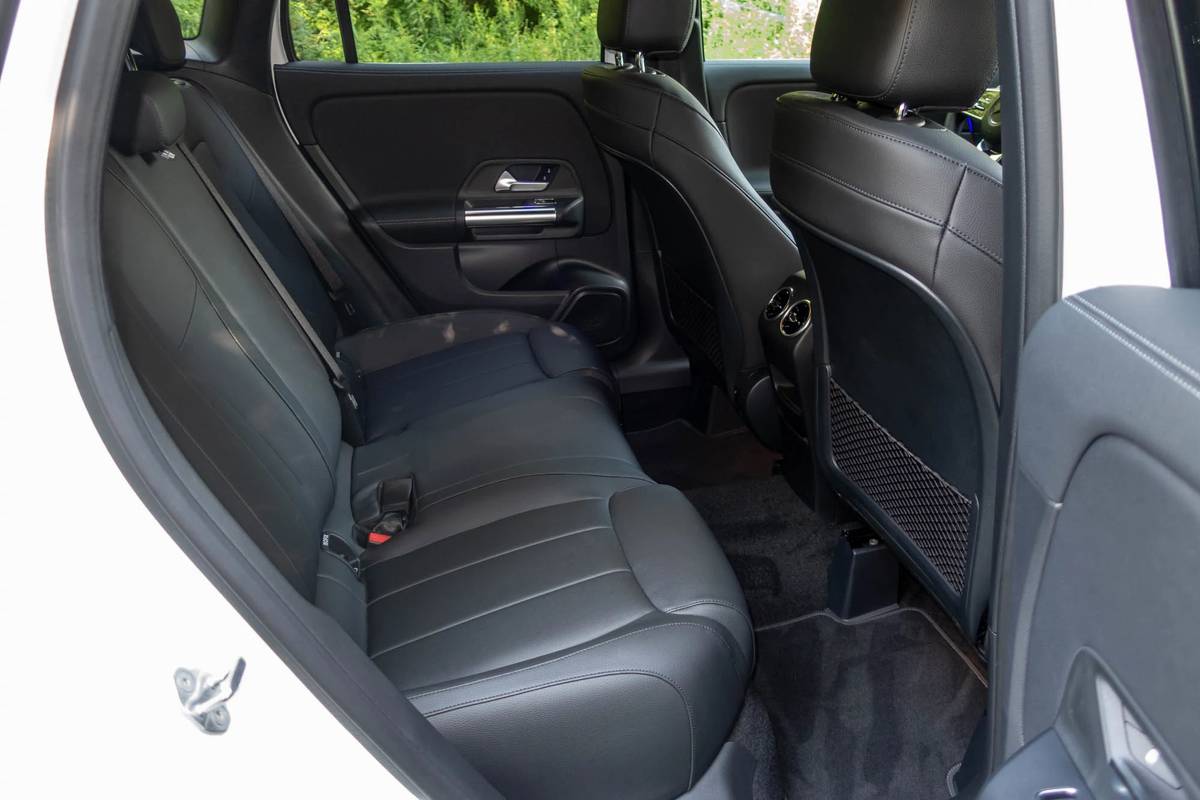 4. Decent Gas Mileage
The front-wheel-drive GLA250 is EPA-rated at 24/34/28 mpg city/highway/combined; all-wheel drive drops those numbers slightly to 22/30/25 mpg. The ratings are competitive in the class and better than some rivals; the GLA250 outshines even the hybrid Lexus NX, for example. (One downside is that the turbocharged engine requires premium fuel.)
5. Comfortable Front Seats
The GLA250 is an "entry-level" Benz, which means there aren't exotic leathers and special wood trim imported from Siberia, but the cabin is still a comfortable and welcoming place to spend time — at least for front-seat occupants. The front buckets are well padded, supportive and offer a wide variety of seating positions to accommodate drivers and passengers of all sizes.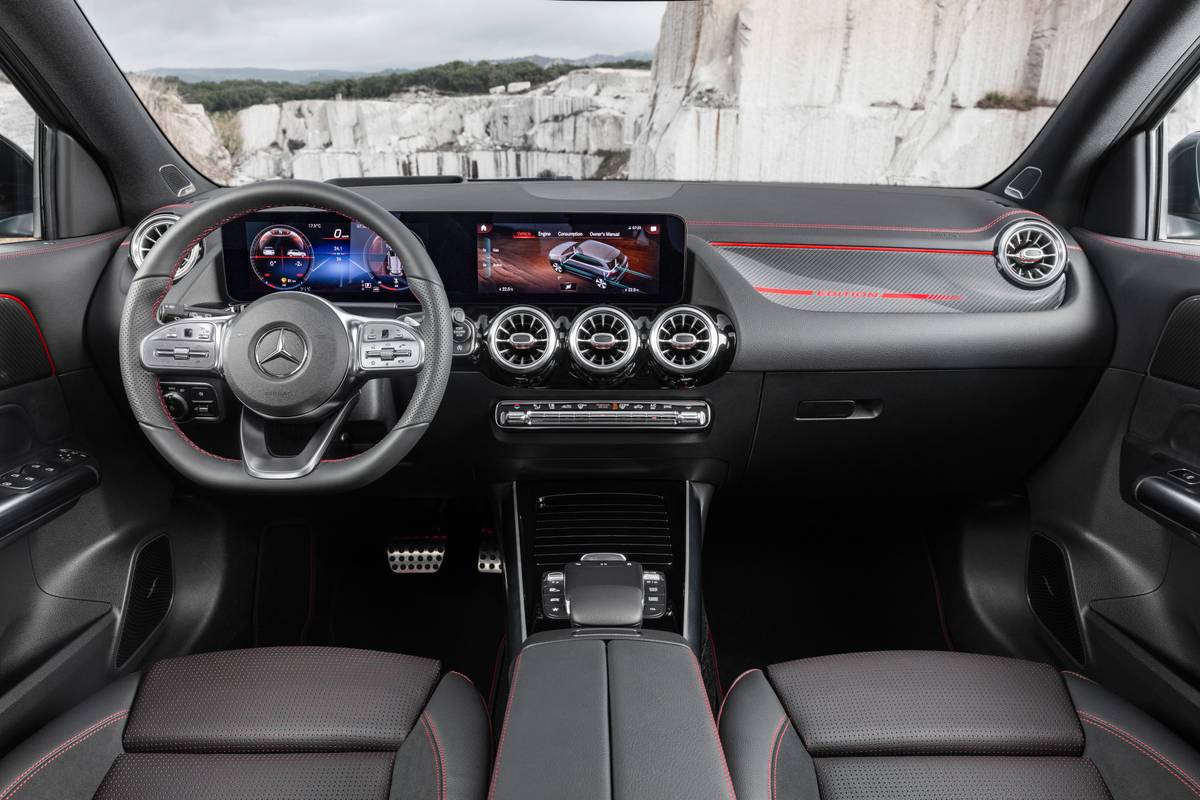 More From Cars.com:
2021 Mercedes-Benz GLA250: Higher Profile, Higher Price

2021 Mercedes-Benz GLA250: L'il Fella of the Fam Gets More SUV Swag

2021 Mercedes-Benz GLA-Class Sparks All-Electric Incarnation in EQA

Research the 2021Mercedes-Benz GLA250

 
Things We Don't
1. Awkward Exterior Styling and Proportions
The GLA250 rides on a new platform, which makes it taller and wider. The updated style leans more to the SUV world than passenger cars, but it also creates an awkward shape with a stubby back end. Even so, the GLA250 isn't out of line with the rest of its class.
2. Clunky Transmission
At low speeds, the GLA250's eight-speed dual-clutch automatic transmission stumbles at times. It's slow to engage and makes the vehicle feel jerky and unsettled when trying to maneuver in tight spaces, such as parking garages and city streets.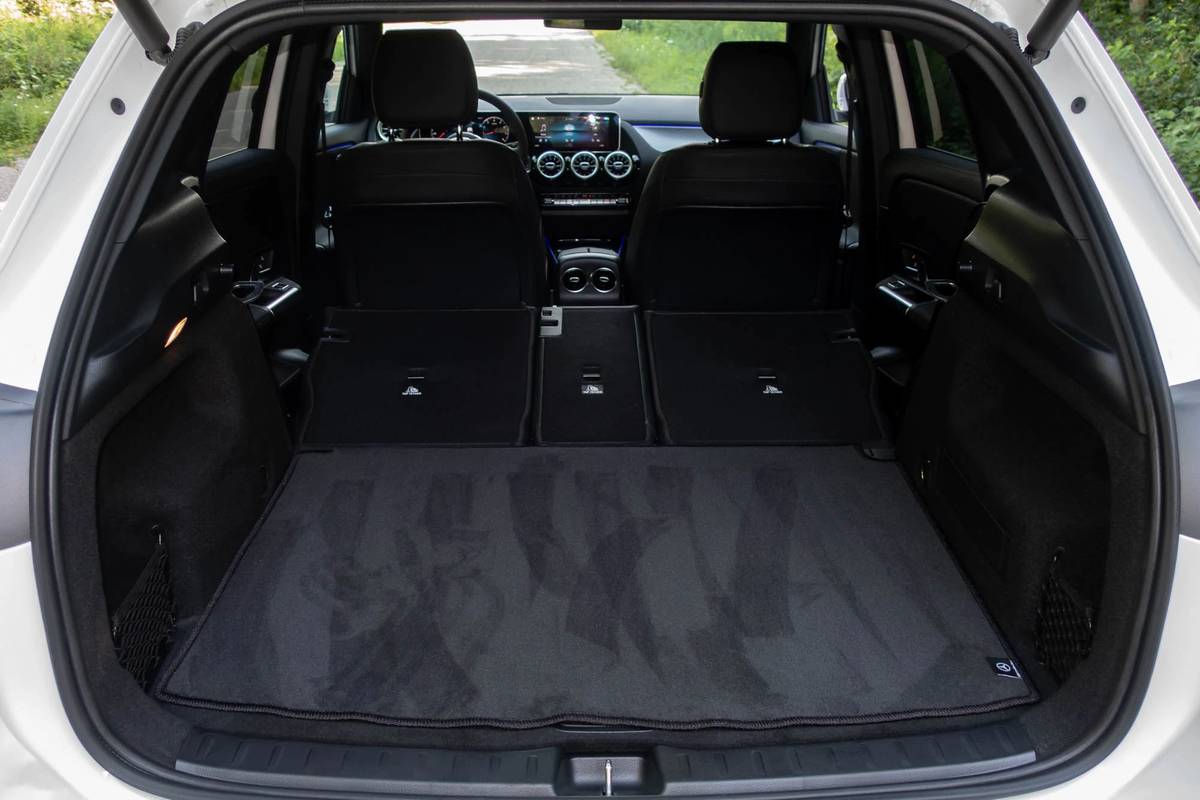 3. Too Much Road Noise
Around town, the GLA250's noise insulation does a decent job at keeping unwanted traffic, wind and road sounds out of the cabin — but at highway speeds, things aren't so positive. Wind noise is prominent to the point of interfering with the stereo, and despite the GLA250's ability to handle broken pavement from a suspension standpoint, the sounds of bumps and bangs from cracks in the road make themselves known in a big way.
4. Subpar Interior Materials
The GLA250's comfortable front seats and ergonomic driving position are offset by a confounding mix of materials and less-than-stellar interior build quality. The standard upholstery configuration is vinyl, and while it's not quite city bus quality, it's not a material that anyone really expects from a Mercedes-Benz. Real leather can be added for $1,450, but that's a big ask for what is essentially a starter Benz.
5. Cramped Backseat
It should come as no surprise that a vehicle as small as the GLA250 will struggle to accommodate tall people in the backseat. Both head- and legroom are lacking to the point that adults will have a hard time finding a comfortable position, and on longer drives, the rear seat can become downright miserable.
Related Video:
Cars.com's Editorial department is your source for automotive news and reviews. In line with Cars.com's long-standing ethics policy, editors and reviewers don't accept gifts or free trips from automakers. The Editorial department is independent of Cars.com's advertising, sales and sponsored content departments.
Source: Read Full Article