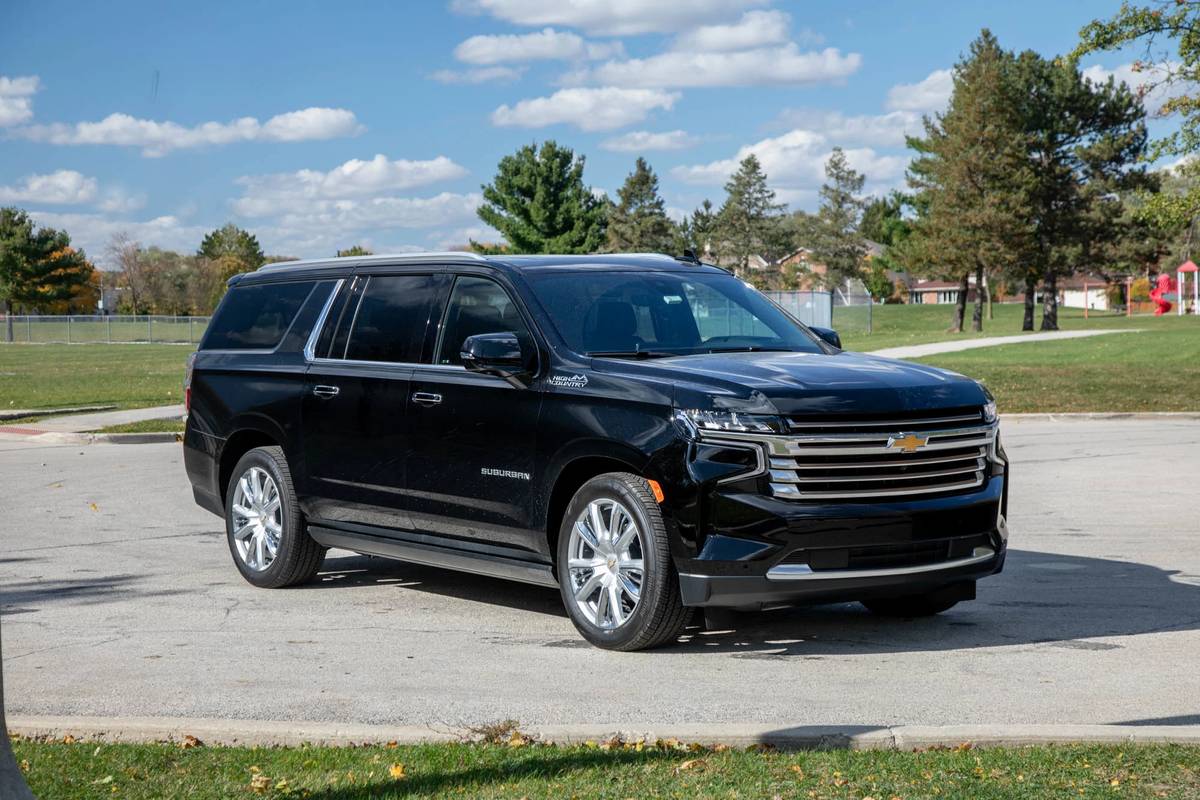 The 2021 Chevrolet Suburban has grown up in all the right ways thanks to its recent makeover. While this has always been one hefty SUV — one of the largest on sale, in fact — the recent tweaks make Chevy's long-running model a far more accommodating vehicle. It also helps give the Suburban the legs and, more specifically, the legroom to match its closest rival, the Ford Expedition Max. 
Related: 2021 Chevrolet Suburban Review: Grown for Grown-Ups
The Expedition Max isn't the only model pitted against the Suburban, of course. Other full-size competitors include the Toyota Sequoia, Nissan Armada and even Chevy's slightly smaller and less expensive Tahoe. What helps the newest Suburban most of all is a substantial rethink of the cabin, which now features higher-quality materials, more seating space and a cargo area less likely to be a literal pain in the back.
We tested a Suburban in High Country trim to see how this full-size SUV fares, particularly compared with the highly regarded Expedition Max. You can find our complete review by following the related link above. Or, if you prefer a shorter recap on this big sport utility, continue reading.
Things We Like
1. More Passenger Space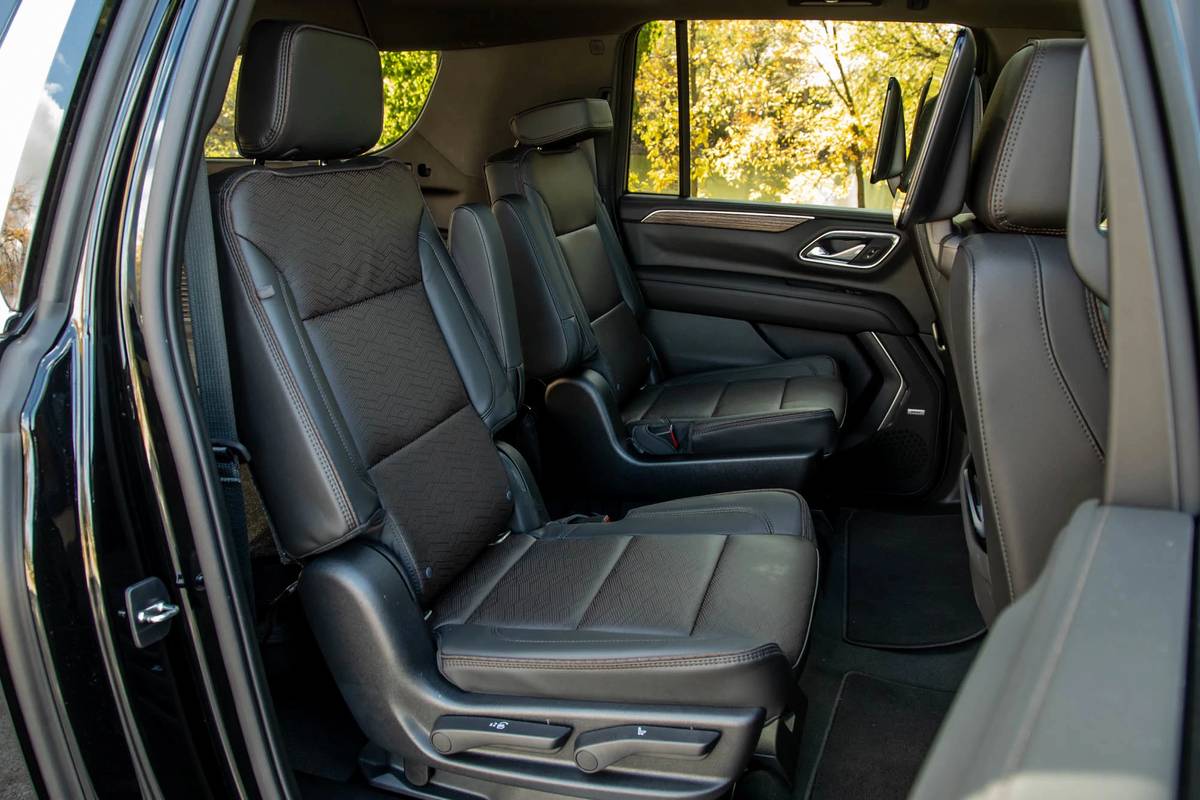 Despite its substantial size, the Suburban's third-row seating was never a particularly pleasant place for adults. This oversight has been improved in the updated model: Legroom increases by more than 2 inches, and the seats no longer make you feel like you're sitting on the floor. Space in the second row gets a boost, too: There are now an added 2.3 inches of legroom and, like the third row, the seats are positioned higher for added comfort.
2. Improved Cargo Area
Notable usability gains have been made in the Suburban's cargo area. The cargo floor is now more than 5 inches lower, which helps enormously when it comes to loading heavy and bulky items. In total, the Suburban has a cavernous (and class-leading) 144.7 cubic feet of cargo space with the second and third-row seats folded, according to Chevrolet. 
3. Supple Ride, Long-Distance Comfort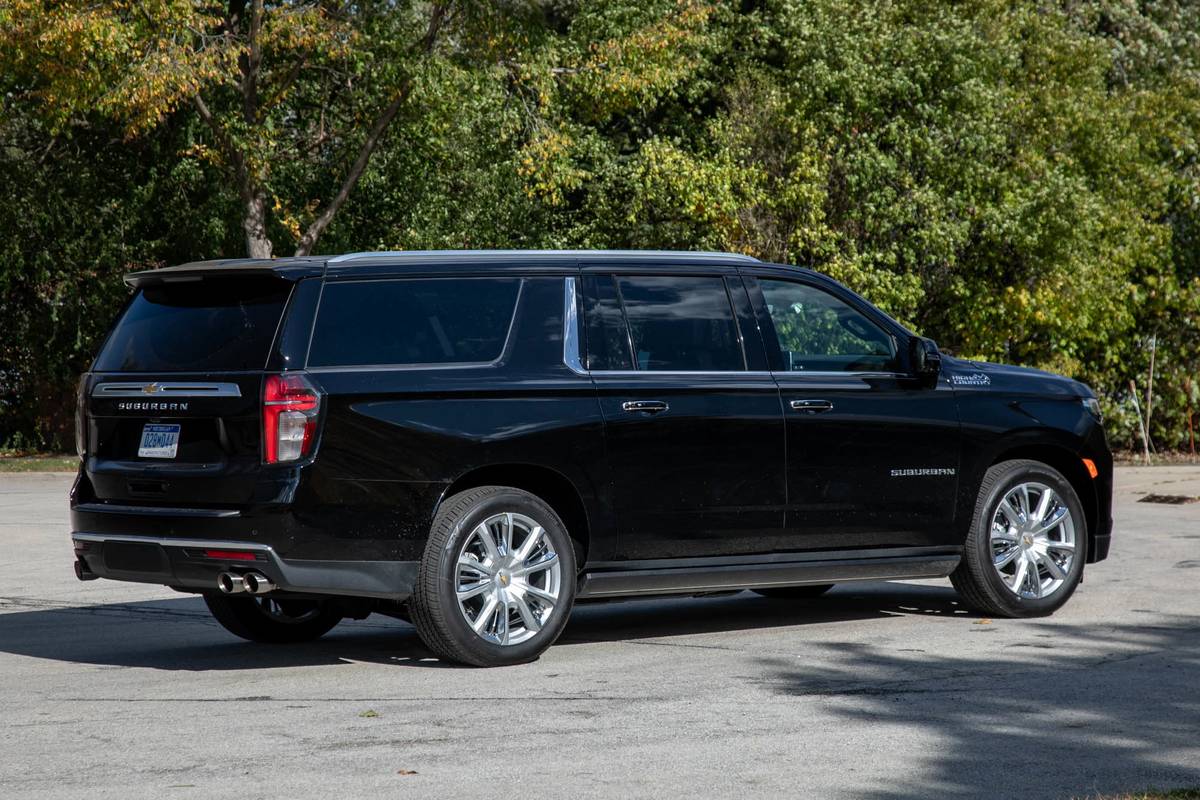 The Suburban is a great choice when it comes to long road trips, where passenger space and cargo volume are paramount. But none of this matters if the ride shakes and rattles everyone (and everything) to pieces along the way. Our test vehicle was fitted with the optional Air Ride Adaptive Suspension and Magnetic Ride Control, which did an admirable job smoothing out most bumps in the road.
4. Optional Diesel Engine
The Suburban has an optional diesel engine. With 277 horsepower and 460 pounds-feet of torque, it has the same amount of torque as the optional 6.2-liter V-8 — and should be noticeably better in terms of fuel economy. We have yet to test this diesel firsthand, but it makes for an intriguing addition to the Suburban.
5. Transmission Behavior
Sometimes, even the best engine can be let down by a transmission that refuses to play along. Thankfully, that's not the case with the 2021 Chevrolet Suburban. The 10-speed automatic has quick reactions and operates seamlessly with either the 5.3-liter or 6.2-liter V-8 engines.
6. Added Safety Tech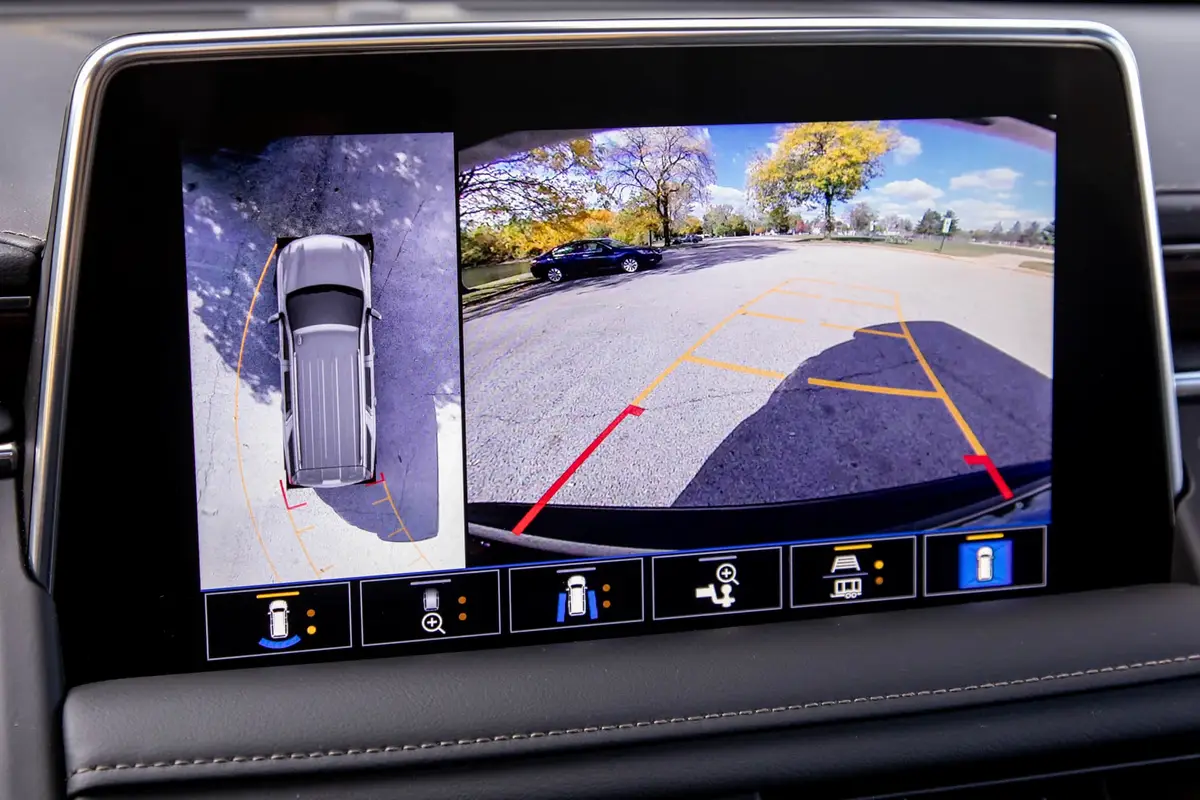 Owning a vehicle this size might sound like a recipe for disaster in city centers or snug parking lots. Thanks to options like Enhanced Display and Alert Package, however, the Suburban is now a smarter and safer full-size SUV. This includes a 360-degree camera system, a rearview camera mirror, pedestrian detection and an extremely large head-up display.
More From Cars.com:
2021 Chevrolet Suburban and Tahoe: Big Is Back

2021 Chevrolet Suburban and Tahoe: More Quantity, More Quality

How Do Car Seats Fit in a 2021 Chevrolet Suburban?

These 10 SUVs Have the Highest Towing Capacity

Find Your Next Car
Things We Don't
1. Brake Pedal Feel
It's better technically, but it still takes getting used to. That's how we'd describe the brake-by-wire system used in the Suburban. This tech is meant to be quicker and more efficient than normal vacuum-assisted brake systems, except the pedal feel can seem artificial and numb. In our review, we suggested any potential Suburban buyer should make a note to see if they're comfortable with the brake feel during a test drive.
2. Limited Availability of 6.2-Liter V-8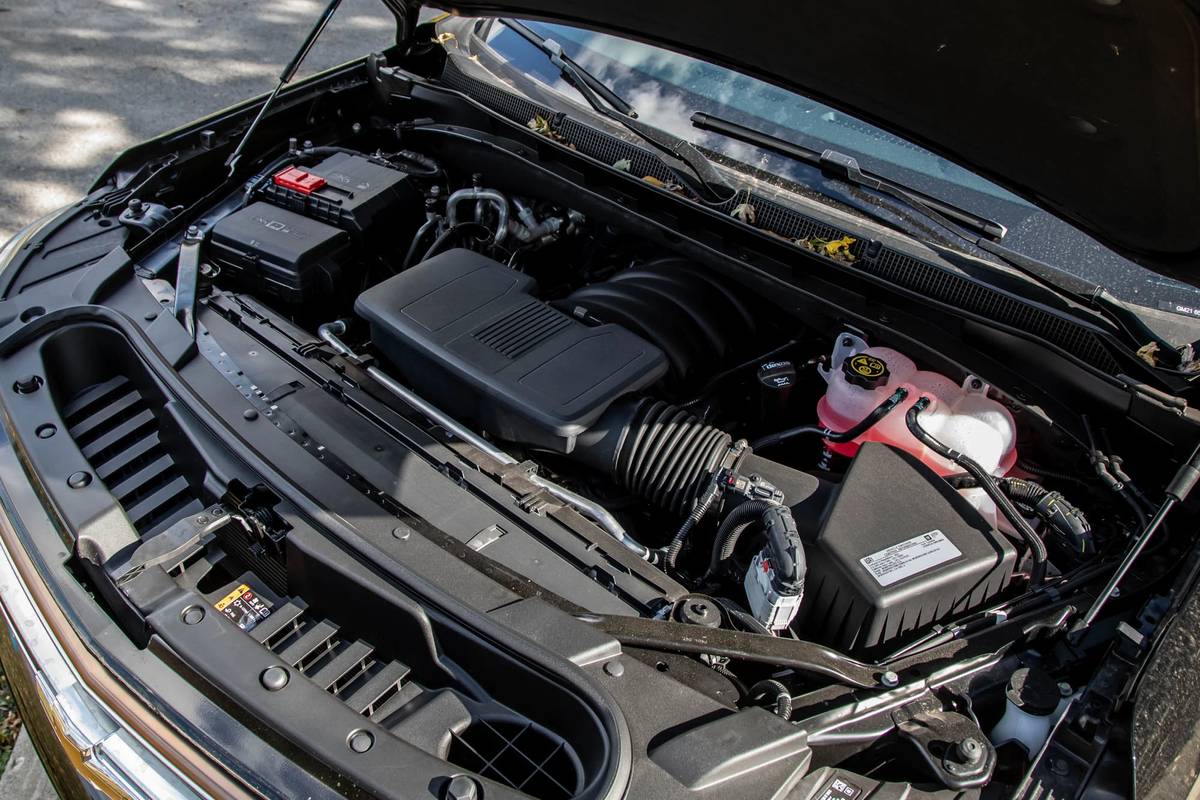 In terms of sheer horsepower, the 6.2-liter V-8 is the top dog of the Suburban family with 420 ponies. That's fine, but it's available only on the range-topping High Country trim level. How expensive is this trim? It starts at $73,595 (including destination) with rear-wheel drive, and the Suburban High Country 4×4 we tested had a price tag of more than $84,000 as equipped.
3. Firmish Ride
Style or ride comfort? That might be the coin-toss decision if you want fancier-looking alloy wheels on your Suburban. The optional 22-inch wheels fitted on the High Country we drove looked sharp, though we found they translated to more impact harshness over particularly rough bumps in the road.
Related Video:
Cars.com's Editorial department is your source for automotive news and reviews. In line with Cars.com's long-standing ethics policy, editors and reviewers don't accept gifts or free trips from automakers. The Editorial department is independent of Cars.com's advertising, sales and sponsored content departments.
Source: Read Full Article